Energia, emprego e migração em África
FREETOWN, SERRA LEOA – Os africanos estão cada vez mais inquietos. Desde 2010, pelo menos um milhão de africanos subsaarianos migrou para a Europa e o número de migrantes para os Estados Unidos também aumentou. Estas tendências geraram uma ansiedade política considerável nos países de destino. No entanto, os esforços para resolver um fator importante que impulsiona esse êxodo - a falta de oportunidades de emprego em África - não estão a conseguir produzir resultados significativos.
O Banco Africano de Desenvolvimento (BAfD) estima que, a menos que sejam tomadas medidas mais fortes agora, 100 milhões de jovens africanos estarão desempregados em 2030. Para evitar esse cenário, a Aliança África-Europa para Investimentos e Empregos Sustentáveis, criada no ano passado pela União Europeia e pelos governos africanos, visa fornecer recursos para a educação e formação de competências, fortalecer o ambiente empresarial e o setor privado, e melhorar as condições de investimento.
Da mesma forma, na próxima década, a iniciativa do BafD, Empregos para os Jovens em África, deverá dotar 50 milhões de jovens com competências comercializáveis e criar 25 milhões de empregos. A maior parte desse emprego será na área da agricultura, onde o crescimento, segundo o Banco Mundial, é duas a quatro vezes mais eficiente em aumentar o rendimento entre as pessoas mais pobres do que o crescimento noutros setores.
Para explorar esse potencial, o presidente do BafD, Akinwumi Adesina, pediu que as áreas rurais passassem "de zonas de miséria económica para zonas de prosperidade económica", o que exige "novas inovações agrícolas" e a transformação da agricultura "num setor para criação de riqueza". Tendo em conta que África tem a população mais jovem do mundo - 60% dos habitantes do continente têm menos de 35 anos de idade – essa transformação também exige que a agricultura seja "uma escolha mesmo "fixe" para os jovens".
Neste momento, 70% dos jovens de África residem em áreas rurais e trabalham na agricultura, que se prevê vir a ser um setor de biliões de dólares até 2030. O BAfD espera tirar proveito disso para promover uma coorte de "empresários agroindustriais" e tem investido quase mil milhões de dólares nesse objetivo desde 2016. Atualmente, as pequenas empresas e em crescimento representam apenas um quinto dos empregos nas economias emergentes, em comparação com três quintos nos países desenvolvidos.
Mas existe uma grande barreira ao desenvolvimento agrícola em África: expandir qualquer setor requer uma eletricidade fiável e sem interrupções, algo que grande parte da África rural – lar de mais de 600 milhões de pessoas – não tem. Felizmente, existe uma forma de fechar essa lacuna e criar mais milhões de empregos que reduzam a chamada migração para fugir da miséria: abraçar e acelerar sem reservas o desenvolvimento da indústria emergente das energias renováveis distribuídas de África.
Subscribe now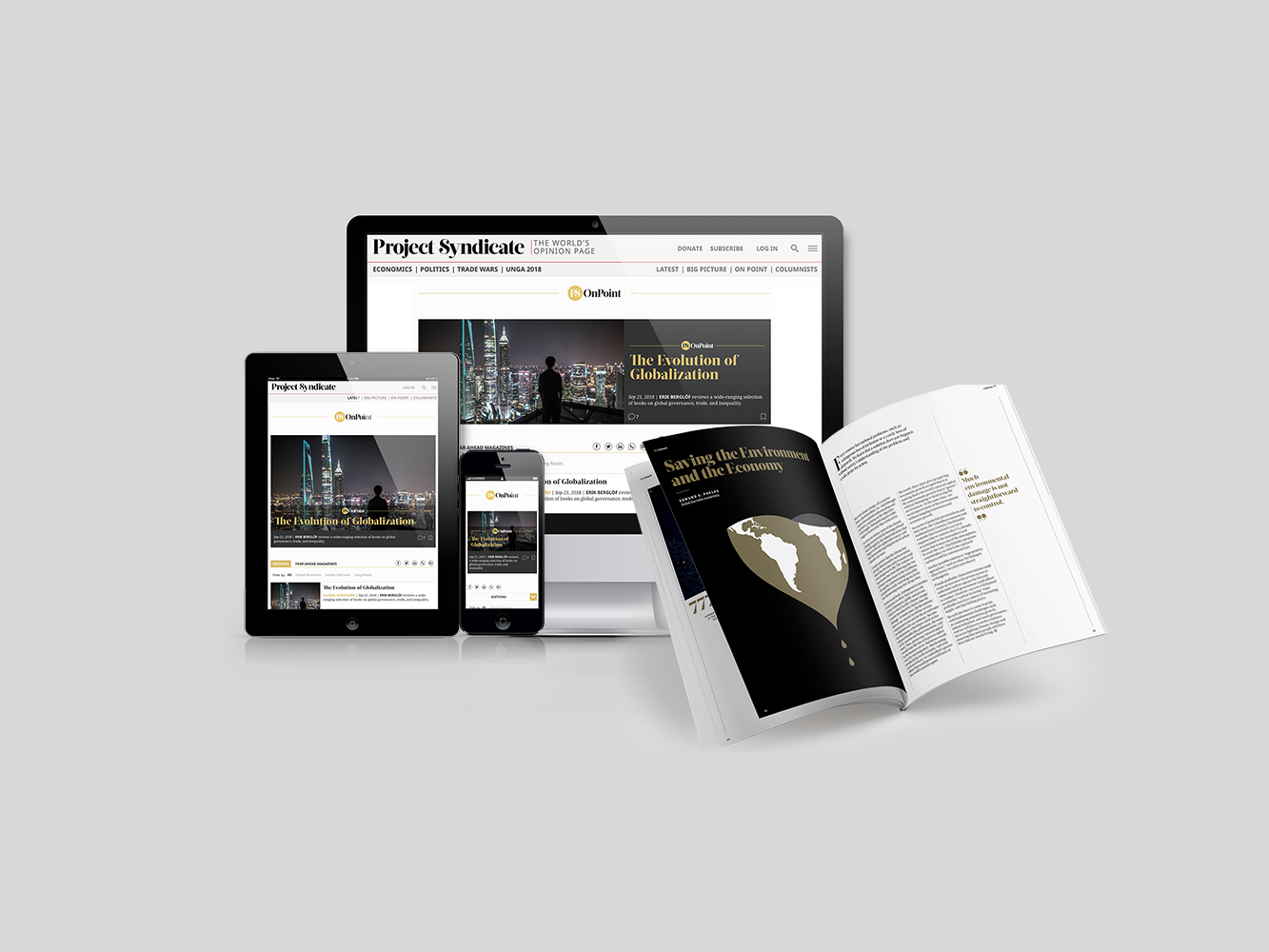 Subscribe now
Subscribe today and get unlimited access to OnPoint, the Big Picture, the PS archive of more than 14,000 commentaries, and our annual magazine, for less than $2 a week.
De acordo com um novo relatório do Power for All, um grupo de defesa do setor, as energias renováveis distribuídas em África – que inclui minirredes e infraestruturas solares para residências, empresas e fins produtivos como irrigação – já emprega diretamente o mesmo número de trabalhadores que as centrais elétricas tradicionais. Estes empregos são em grande parte "difíceis" – dois terços são a tempo inteiro e a longo prazo – e a maioria são cargos que requerem altas qualificações que impõem rendimentos de nível médio. Jovens entre os 18 e os 25 anos de idade constituem cerca de 40% da mão de obra total na área de eletrificação rural.
A indústria das energias renováveis distribuídas de África está apenas a começar. Até 2022 ou 2023, o número de empregos no setor deverá duplicar no Quénia e disparar dez vezes mais na Nigéria. De acordo com uma projeção recente, a energia solar fora da rede poderia, sozinha, criar 1,3 milhões de empregos equivalentes a tempo inteiro no leste, oeste e centro de África, bem como no sul da Ásia, até 2022. Estimativas anteriores sugerem que, até 2030, a cadeia de valor das energias renováveis fora da rede poderá gerar pelo menos 4,5 milhões de empregos, incluindo empresários, técnicos, distribuidores e instaladores.
E isso é apenas o emprego direto. De acordo com o relatório Powering Jobs, por cada emprego criado diretamente por uma empresa privada que distribua eletricidade às comunidades rurais através de energias renováveis descentralizadas, podem ser criados cinco empregos de "uso produtivo" (baseados na aplicação de um produto ou serviço de energia renovável distribuída) nas comunidades que estejam a ser eletrificadas. Isto incluiria, por exemplo, empregos em instalações de moagem movidas a energia solar, transformação alimentar no setor dos laticínios ou instalações de armazenamento de cadeias de frio.
No entanto, criar empregos é apenas o primeiro passo; os trabalhadores também precisam de estar qualificados para exercê-los. E, tal como o relatório Powering Jobs demonstrou, a lacuna de competências em África – em termos de competências profissionais e interpessoais (inclusive nos quadros médios) – está a crescer. As capacidades técnicas, de marketing, financeiras e de gestão adequadas são essenciais.
Os governos africanos e os respetivos doadores e parceiros já estão empenhados em investir na formação profissional e criação de empregos. Tendo em conta as implicações para o emprego, desenvolvimento e migração, há um forte argumento para canalizar uma parcela significativa desse investimento para o setor das energias renováveis distribuídas de África.