Energie, werkgelegenheid en migratie in Afrika
FREETOWN, SIERRA LEONE – Steeds meer Afrikanen raken ontworteld. Sinds 2010 is op z'n minst een miljoen Afrikanen van beneden de Sahara naar Europa gemigreerd, en het aantal Afrikanen dat naar de Verenigde Staten migreert is ook gestegen. Deze ontwikkelingen hebben geleid tot aanzienlijke politieke ongerustheid in de landen van bestemming. Maar de pogingen om een belangrijke factor achter deze uittocht aan te pakken – het gebrek aan werkgelegenheid in Afrika – leveren (nog) geen aansprekende resultaten op.
De Afrikaanse Ontwikkelingsbank schat dat – als er nu geen krachtiger actie wordt ondernomen – in 2030 honderd miljoen jonge Afrikanen werkloos zullen zijn. Om een dergelijk scenario te voorkomen mikt de Africa-Europe Alliance for Sustainable Investment and Jobs, die vorig jaar door de Europese Unie en Afrikaanse regeringen werd opgericht, erop fondsen ter beschikking te stellen voor onderwijs en training van vaardigheden, de versterking van het ondernemingsklimaat en de privésector, en de verbetering van de investeringsvoorwaarden.
Op dezelfde manier moet het Jobs for Youth in Africa-initiatief van de Afrikaanse Ontwikkelingsbank de komende tien jaar 50 miljoen jongeren vermarktbare vaardigheden bieden en 25 miljoen banen scheppen. Het grootste deel van die werkgelegenheid zal in de landbouw zijn, waar groei volgens de Wereldbank 2 tot 4 maal effectiever is in het laten stijgen van de inkomens onder de allerarmsten dan groei in andere sectoren.
Om dit potentieel aan te kunnen boren heeft president Akinwumi Adesina van de Afrikaanse Ontwikkelingsbank ertoe opgeroepen de landelijke gebieden te veranderen "van zones van economische misère in zones van economische voorspoed," waarvoor "nieuwe agrarische innovaties" nodig zijn, evenals het transformeren van de landbouw in "een sector voor het scheppen van welvaart." Gezien het feit dat Afrika 's werelds jongste bevolking heeft – 60 procent van de inwoners van het continent is jonger dan 35 jaar – vergt deze transformatie ook dat de landbouw "een heel coole keuze wordt voor jongeren."
Nu al is het zo dat 70 procent van de Afrikaanse jongeren in landelijke gebieden woont en in de landbouw werkt, die naar verwachting in 2030 een biljoenenindustrie zal zijn. De Afrikaanse Ontwikkelingsbank hoopt hiervan te kunnen profiteren om een cohort "agro-ondernemers" te kunnen opleiden, en heeft sinds 2016 bijna $1 mrd voor dit doel geïnvesteerd. Kleine en groeiende bedrijven nemen nu nog maar een vijfde van de werkgelegenheid voor hun rekening in de opkomende economieën, terwijl dat in de ontwikkelde landen drie vijfde is.
Maar er is een grote barrière voor de agrarische ontwikkeling in Afrika: voor het opschalen van welke industrie dan ook is de betrouwbare, ononderbroken levering van elektriciteit nodig, en een groot deel van landelijk Afrika – waar ruim 600 miljoen mensen wonen – heeft dat niet. Gelukkig is er een manier om dit gat te dichten en miljoenen extra banen te creëren om de zogenoemde noodmigratie terug te dringen: het volledig omarmen en versnellen van de ontwikkeling van Afrika's ontluikende sector voor de distributie van duurzame energie.
Subscribe now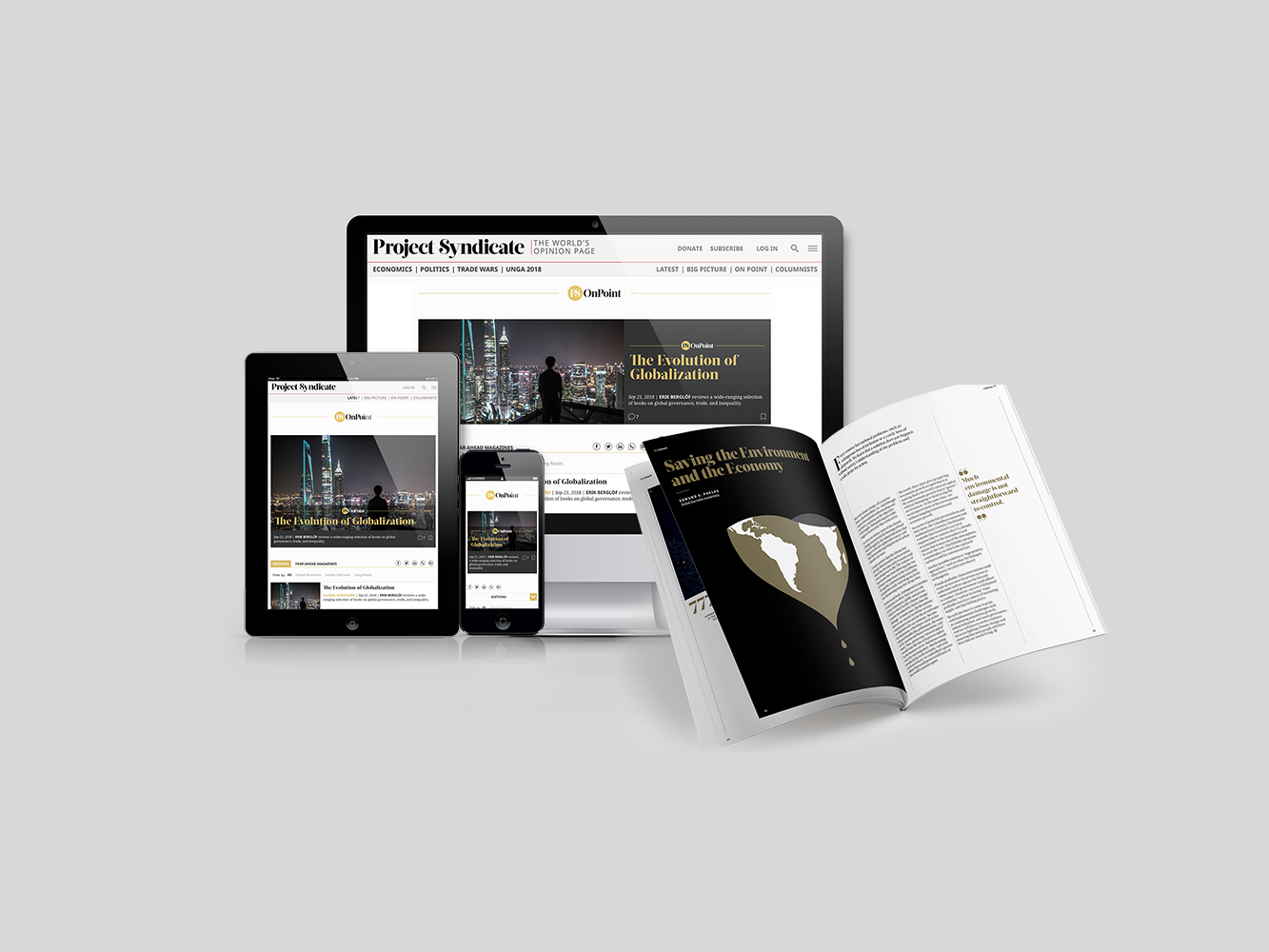 Subscribe now
Subscribe today and get unlimited access to OnPoint, the Big Picture, the PS archive of more than 14,000 commentaries, and our annual magazine, for less than $2 a week.
Volgens een nieuw rapport van Power for All, een lobby-organisatie voor de sector, biedt de distributie van duurzame energie in Afrika – waartoe mini-grids en de infrastructuur voor zonnepanelen voor huishoudens, bedrijven en productieve doeleinden als irrigatie behoren – al net zoveel werkgelegenheid als de traditionele nutsbedrijven op energiegebied. Deze banen zijn voor het merendeel "permanent" – tweederde is voltijds en voor de langere termijn – en het grootste deel ervan bestaat uit posities die specifieke vaardigheden vereisen en middeninkomens betalen. Jongeren in de leeftijdscategorie van 18 tot 25 vormen ongeveer 40% van de totale beroepsbevolking die werkzaam is in de elektrificatie van het platteland.
De Afrikaanse sector voor de distributie van duurzame energie staat nog in de kinderschoenen. Tegen 2022-2023 zal het aantal banen in de sector in Kenia naar verwachting zijn verdubbeld en in Nigeria ruimschoots vertienvoudigd. Volgens een recente projectie kan alleen al de off-grid gegenereerde zonne-energie in 2022 voor 1,3 miljoen voltijdsbanen zorgen in Oost-, West- en Centraal Afrika, en in Zuid-Azië. Eerdere schattingen duiden erop dat de off-grid waardeketen van duurzame energie tot 2030 op z'n minst voor 4,5 miljoen banen kan zorgen, inclusief ondernemers, technici, distributeurs en installateurs.
En dat is alleen nog maar de rechtstreekse werkgelegenheid. Volgens het Powering Jobs-rapport kunnen er voor iedere baan die rechtstreeks wordt geschapen door een particuliere firma die via gedecentraliseerde duurzame energiebronnen elektriciteit levert aan plattelandsgemeenschappen vijf banen voor "productief gebruik" worden gegenereerd (op basis van de toepassing van een product of dienst met behulp van duurzame energie) in de gemeenschappen die van elektriciteit worden voorzien. Hiertoe behoren bijvoorbeeld banen in door zonne-energie aangedreven molens, in de zuivelsector, of in de opslag in koelcellen.
Toch is het scheppen van banen pas de eerste stap; werknemers moeten ook over de benodigde vaardigheden beschikken om die banen te kunnen vervullen. En uit het Powering Jobs-rapport is gebleken dat de Afrikaanse kloof op dit gebied – in termen van zowel "harde" als "zachte" vaardigheden (inclusief het middenmanagement) – groter wordt. De juiste technische, financiële, management- en marketingvaardigheden zijn essentieel.
Afrikaanse overheden en hun donoren en partners hebben al beloofd te zullen investeren in het opbouwen van vaardigheden en het scheppen van banen. Gezien de implicaties voor de werkgelegenheid, ontwikkeling en migratie valt er veel te zeggen voor het sluizen van een aanzienlijk deel van deze investeringen naar de Afrikaanse sector voor de distributie van duurzame energie.
Vertaling: Menno Grootveld