O futuro brilhante dos investidores em África
ABIDJAN –Para qualquer investidor interessado em África, só existe um lugar para se estar esta semana: Joanesburgo. Quando o evento de três dias, o Fórum de Investimento em África, abrir no dia 7 de novembro, um total de 61 negociações com um valor estimado de mais de 40 mil milhões de dólares serão apresentadas nas "Sessões na Sala de Reuniões do Conselho", enquanto outros 28 mil milhões de dólares serão exibidos aos investidores no mercado "Gallery Walk".
Os negócios são selecionados a partir de um total de 230 projetos que valem mais de 208 mil milhões de dólares, abrangendo setores tais como: energia, infraestruturas, transportes e serviços, indústria, agricultura, tecnologias de informação e comunicação, telecomunicações, água e saneamento, serviços financeiros, saúde, educação, hotelaria e turismo, habitação e aviação.
O risco, ou pelo menos a perceção dele, há muito que é o maior impedimento para se atrair o investimento direto estrangeiro em África. Mas o Banco Africano de Desenvolvimento (BAD)está a atacar este problema de frente ao retirar as barreiras que têm travado o fluxo de investimento financeiro para o continente. O Fórum de Investimento em África baseado nas transações é o passo mais importante neste processo.
Ao reunir instituições financeiras multilaterais, fundos de pensão, fundos soberanos e investidores privados, o BAD pretende criar um mecanismo para reduzir os riscos de mercado, políticos e financeiros e, no processo, melhorar a facilidade de fazer negócios. Como parte desse esforço, o fórum de investimento dará prioridade às parcerias público-privadas e aos negócios do setor privado. A mensagem que pretendemos entregar é simples: África está recetiva aos negócios.
As economias africanas oferecem enormes oportunidades, especialmente em energia; infraestruturas, como estradas, ferrovias e portos; e agricultura, minerais, petróleo e gás. Mas a África tem de transformar esse potencial em fluxos de riqueza, para uma maior prosperidade no continente.
Alcançar essa meta requer políticas governamentais de apoio. Em todos os países, o BAD está a envolver-se com os governantes de forma a melhorar o ambiente jurídico e regulador, e criar um clima empresarial mais previsível.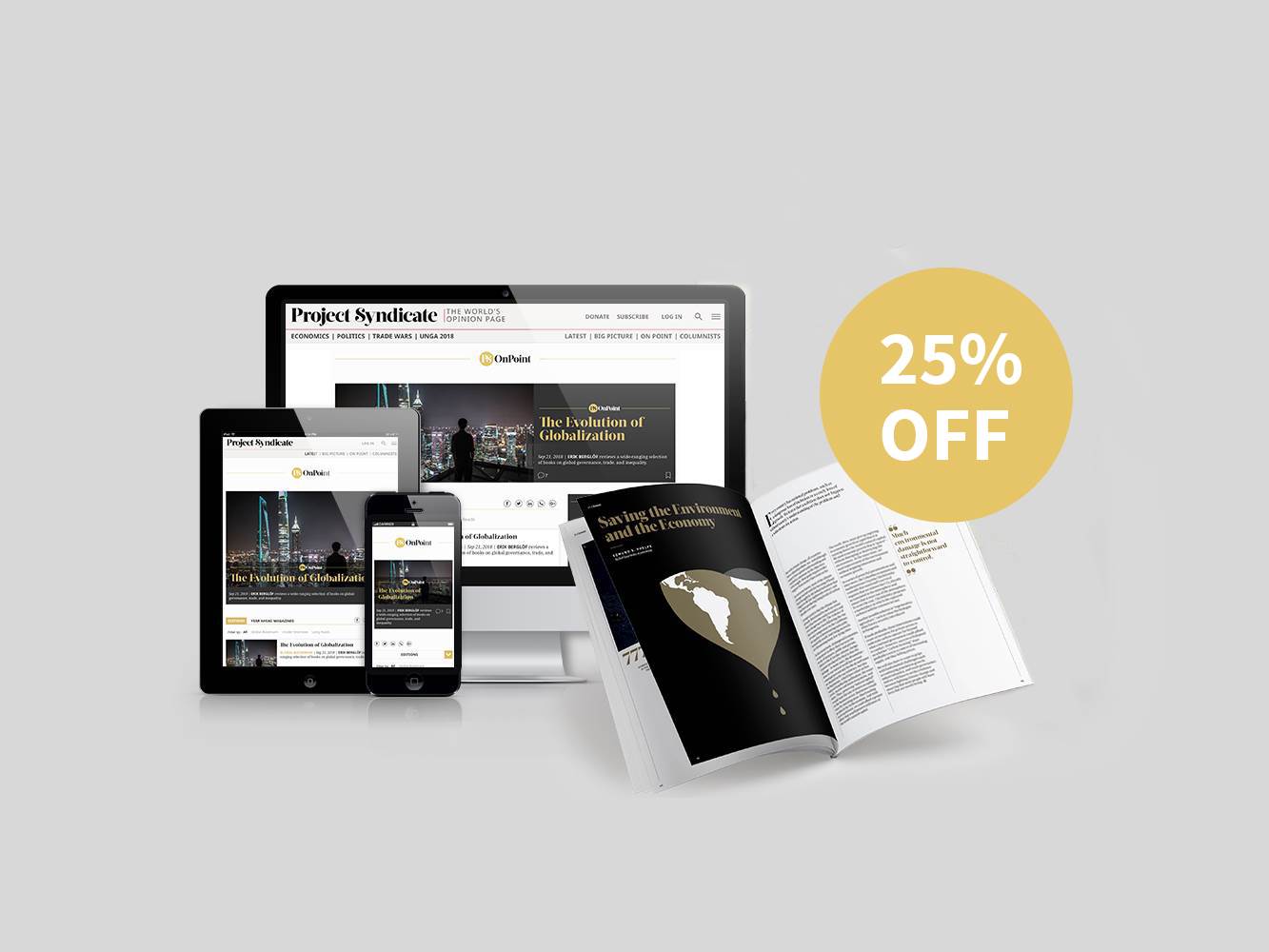 Subscribe now
For a limited time only, get unlimited access to On Point, The Big Picture, and the PS Archive, plus our annual magazine and a tote bag, for just $75.
Estes esforços já estão a dar frutos. Por exemplo, o interesse ao equivalente a 50 mil milhões de dólares em projetos prontos para investimento, que disponibilizámos para um controlo pré-fórum, foi maior do que o previsto.
Estamos muito satisfeitos com o facto de várias instituições financeiras multilaterais - incluindo a Corporação Financeira Internacional, o Banco Mundial, o Banco Asiático de Investimento em Infraestruturas, o Banco Islâmico de Desenvolvimento, o Banco Europeu de Investimento, o Banco Europeu para Reconstrução e Desenvolvimento e o Banco Interamericano de Desenvolvimento - estarem a cooperar com o BAD neste esforço. Muitas das principais instituições financeiras de África - incluindo o Banco Afrexim, a Corporação Financeira Africana, o Banco de Comércio e Desenvolvimento, a África50 e o Banco de Desenvolvimento da África Austral - também estão envolvidas. Pela primeira vez, estas grandes instituições financeiras mundiais e regionais estão a cooperar para ajudarem a reduzir os riscos dos projetos de investimento em escala.
É claro que as promessas de parceria não são a única razão para otimismo; as tendências económicas também são fortes. Para começar, o crescimento real do PIB está previsto ser de 3,5% este ano e de 4% em 2019. Hoje, a África inclui cinco das dez economias que mais crescem no mundo.
África também tornou-se o segundo destino de investimento mais atrativo do mundo. Segundo a Conferência das Nações Unidas sobre Comércio e Desenvolvimento, o investimento direto estrangeiro (IDE) deve aumentar cerca de 20% este ano, para 50 mil milhões de dólares, contra os 42 mil milhões de dólares em 2017.
Por fim, os fundos de pensão, os fundos de seguro e os fundos soberanos de África estão coletivamente avaliados em mais de 1 bilião de dólares. Se a África pudesse alavancar essa riqueza para atrair apenas 1% de todos os ativos globais sob gestão, estimados num total de mais de 131 biliões de dólares, a necessidade que o continente tem de 130-170 mil milhões de dólares em investimento anual em infraestruturas poderia ser satisfeita. No momento atual, a África enfrenta uma lacuna de financiamento anual de 68-108 mil milhões de dólares.
África tem uma população enorme para impulsionar a procura do consumidor, uma classe média em ascensão, uma população jovem dinâmica e a rápida reforma dos governos que estejam interessados em atrair esses investimentos. O Fórum de Investimento em África fornecerá o que tem faltado até agora: um mercado seguro e estável para acelerar negociações.
Como qualquer pessoa que viaje para Joanesburgo esta semana poderá constatar, África está a fazer a sua parte para transformar o cenário de investimento. O objetivo do Fórum de Investimento em África é simples: proporcionar um caminho suave para investimentos em África. O que precisamos agora é de investidores que estejam prontos para aproveitar as enormes oportunidades em África - e no principal mercado de investimentos do continente.