L'avenir radieux des investisseurs en Afrique
ABIDJAN – Si vous êtes un investisseur intéressé par l'Afrique, voilà passer la semaine : Johannesburg. Quand les trois jours du Forum africain de l'investissement vont s'ouvrir le 7 novembre, un total de 61 accords d'une valeur estimée à plus de 40 milliards de dollars seront présentés dans le cadre de « sessions de conférences », tandis que 28 milliards de dollars seront présentés à des investisseurs sur le marché de la « Galerie d'exposition. » 
Les accords sont organisés sur un total de 230 projets totalisant plus de 208 milliards de dollars, couvrant des secteurs tels que l'énergie, les infrastructures, les transports et services publics, l'industrie, l'agriculture, l'information et la communication, les télécommunications, l'eau et les services d'assainissement, les services financiers, la santé, l'éducation, l'hôtellerie et le tourisme, le logement et l'aviation.
Les risques, ou du moins l'impression de risques, a longtemps été un obstacle majeur pour attirer les investissements étrangers directs en Afrique. Mais la Banque africaine de développement(BAD) s'attaque de front à ce problème en supprimant les obstacles qui découlent des flux de financement d'investissement dans le continent. Le Forum africain de l'investissement, fondé sur les transactions, est l'étape la plus importante de ce processus.
En réunissant des institutions financières multilatérales, des fonds de pension, des fonds souverains et des investisseurs privés, la BAD vise à créer un mécanisme de réduction des risques de marché, économiques, politiques et financiers et par là même facilite les activités commerciales. Dans le cadre de cet effort, le forum d'investissement accorde la priorité aux partenariats public-privé et aux accords du secteur privé. Le message que nous entendons faire passer est simple : l'Afrique est prête à faire des affaires.
Les économies africaines offrent d'innombrables opportunités, surtout dans le domaine de l'énergie : les infrastructures telles que les routes, les chemins de fer et les ports. Sans oublier l'agriculture, les minerais, le pétrole et le gaz. Mais l'Afrique doit transformer ce potentiel en flux de richesses pour accroître la prospérité sur le continent.
Pour y parvenir, il faut mettre en œuvre des politiques gouvernementales. Dans chaque pays, la BAD s'engage auprès des décideurs à améliorer l'environnement juridique et réglementaire afin de créer un climat commercial plus prévisible.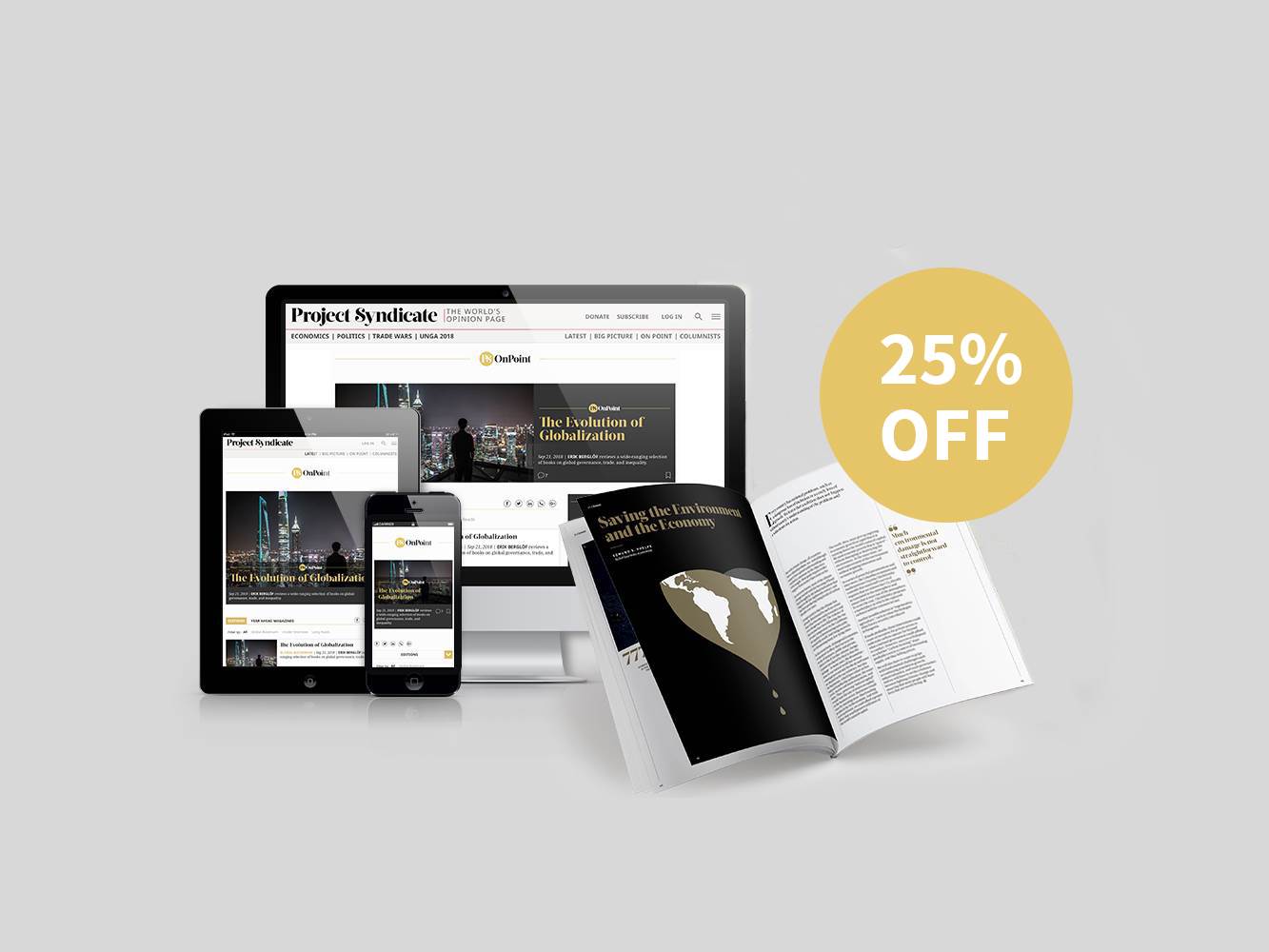 Subscribe now
For a limited time only, get unlimited access to On Point, The Big Picture, and the PS Archive, plus our annual magazine and a tote bag, for just $75.
Ces efforts portent déjà leurs fruits. Par exemple, l'intérêt sur 50 milliards de dollars de projets prêts à investir que nous avons mis à disposition pour la sélection pré-Forum a été plus élevé que prévu.
Nous sommes heureux que plusieurs institutions financières multilatérales, notamment la Société financière internationale, la Banque mondiale, la Banque asiatique d'investissement pour les infrastructures, la Banque islamique de développement, la Banque européenne d'investissement, la Banque européenne pour la reconstruction et le développement et la Banque interaméricaine de développement - coopèrent avec la BAFD dans cet effort. De nombreuses grandes institutions financières au sein de l'Afrique - notamment Afrexim Bank, Africa Finance Corporation, la Banque du commerce et du développement, Africa50 et la Banque de développement de l'Afrique du Sud - sont également impliquées. Pour la première fois, ces grandes institutions financières mondiales et régionales coopèrent pour aider à écarter les risques associés aux projets d'investissements à grande échelle.
Bien sûr, les engagements de partenariat ne sont pas la seule raison d'être optimiste : les tendances économiques sont également fortes. Tout d'abord, la croissance du PIB réel devrait être de 3,5 % cette année et 4 % en 2019. Aujourd'hui, l'Afrique comprend cinq des dix plus fortes croissances économiques.
L'Afrique est également devenue la deuxième destination la plus attrayante en matière d'investissements. Selon la Conférence des Nations Unies sur le commerce et le développement, l'investissement étranger direct (IED) entrant devrait augmenter d'environ 20 % cette année et atteindre 50 milliards de dollars, contre 42 milliards de dollars en 2017.
Enfin les fonds de pension de l'Afrique, les fonds d'assurance et les fonds souverains sont collectivement estimés à plus de 1 000 milliards de dollars.Si l'Afrique pouvait tirer parti de ces richesses pour attirer seulement 1 % de l'ensemble des actifs globaux en gestion, qui totaliseraient plus de 131 mille milliards de, les besoins du continent de 130 à 170 milliards de dollars d'investissements en infrastructure pourraient être atteints. Actuellement, l'Afrique est confrontée à un déficit de financement annuel de 68 à 108 milliards de dollars..
L'Afrique a une énorme population pour stimuler la demande des consommateurs, une augmentation de la classe moyenne, une population jeune et dynamique et une réforme rapide des gouvernements désireux d'attirer ces investissements. Le Forum africain de l'investissement va offrir ce qui a fait défaut jusque-là : un marché sûr et stable pour accélérer les accords.
Comme tous ceux qui viennent à Johannesburg cette semaine vont le constater, l'Afrique remplit son rôle pour transformer le paysage du secteur des investissements. L'objectif du Forum africain de l'investissement est simple : fournir une bonne rampe d'accès aux investissements en Afrique. Nous avons besoin à présent d'investisseurs qui soient prêts à saisir les énormes opportunités en Afrique - et sur le premier marché d'investissement du continent.