O elo que falta nas economias avançadas
AMESTERDÃO – Com o início de 2020, o emprego na Europa e nos Estados Unidos está a um nível recorde e continua a aumentar. As perdas de empregos resultantes da crise financeira de 2008 e a recessão subsequente foram praticamente revertidas. Mas ninguém diria se olharmos para o ânimo das pessoas em muitos países desenvolvidos. Com tantas notícias boas sobre a economia, porque é que o sentimento público é tão sombrio?
Uma nova investigação do McKinsey Global Institute analisa mais profundamente as economias avançadas para determinar como é que as experiências dos indivíduos como trabalhadores, consumidores e aforristas (quem faz poupanças) mudaram nos últimos 20 anos. Há muito para aplaudir, incluindo novas oportunidades de emprego e preços mais baixos para alguns bens e serviços. No entanto, existem também pelo menos três questões cruciais que afetam negativamente centenas de milhões de pessoas em 22 países da OCDE, o que pode ajudar a explicar o desfasamento entre os dados económicos agregados e a experiência individual.
Primeiro, vejamos as boas notícias: as oportunidades de emprego expandiram-se substancialmente nas duas primeiras décadas do século XXI, com as taxas de emprego em 22 países da OCDE a subir acima dos 70%, em média. Hoje, há cerca de 45 milhões de pessoas a mais que têm emprego, em comparação com 2000, e 31 milhões são mulheres. O emprego a tempo parcial, principalmente o emprego voluntário a tempo parcial que oferece trabalho mais flexível, aumentou nos homens e nas mulheres.
Além disso, os consumidores beneficiaram da queda no custo de bens e serviços discricionários, desde comunicações até roupas e mobiliário. A globalização aumentou a concorrência e reduziu substancialmente os preços, de forma que, se tudo permanecer igual, uma pessoa pode trabalhar seis semanas a menos por ano, em média em dez países, e ainda usufruir do mesmo nível de consumo que em 2000.
A riqueza média individual também recuperou, depois de cair acentuadamente na sequência da crise de 2008. E, graças à banca digital, aos consultores robotizados e a outras inovações em tecnologia informática, os aforristas têm acesso a mais oportunidades e produtos, incluindo muitos que costumavam estar reservados para os ricos.
No entanto, o panorama completo é muito menos animador. Os mercados de trabalho tornaram-se mais polarizados entre o trabalho muito qualificado e pouco qualificado, e os salários estagnaram para muitos trabalhadores. Embora a literatura académica se tenha concentrado bastante no declínio que ocorreu nos empregos que exigem qualificações médias e com ordenados médios, a nossa investigação sugere que os indivíduos de rendimento mais baixo foram os mais atingidos. Na verdade, o crescimento do emprego para esta coorte acelerou, mas a estagnação dos salários foi agravada pelo aumento do custo de vida – em especial a nível da habitação – e pelas alterações nos planos de pensões que deixam as famílias mais expostas às flutuações económicas.
Subscribe now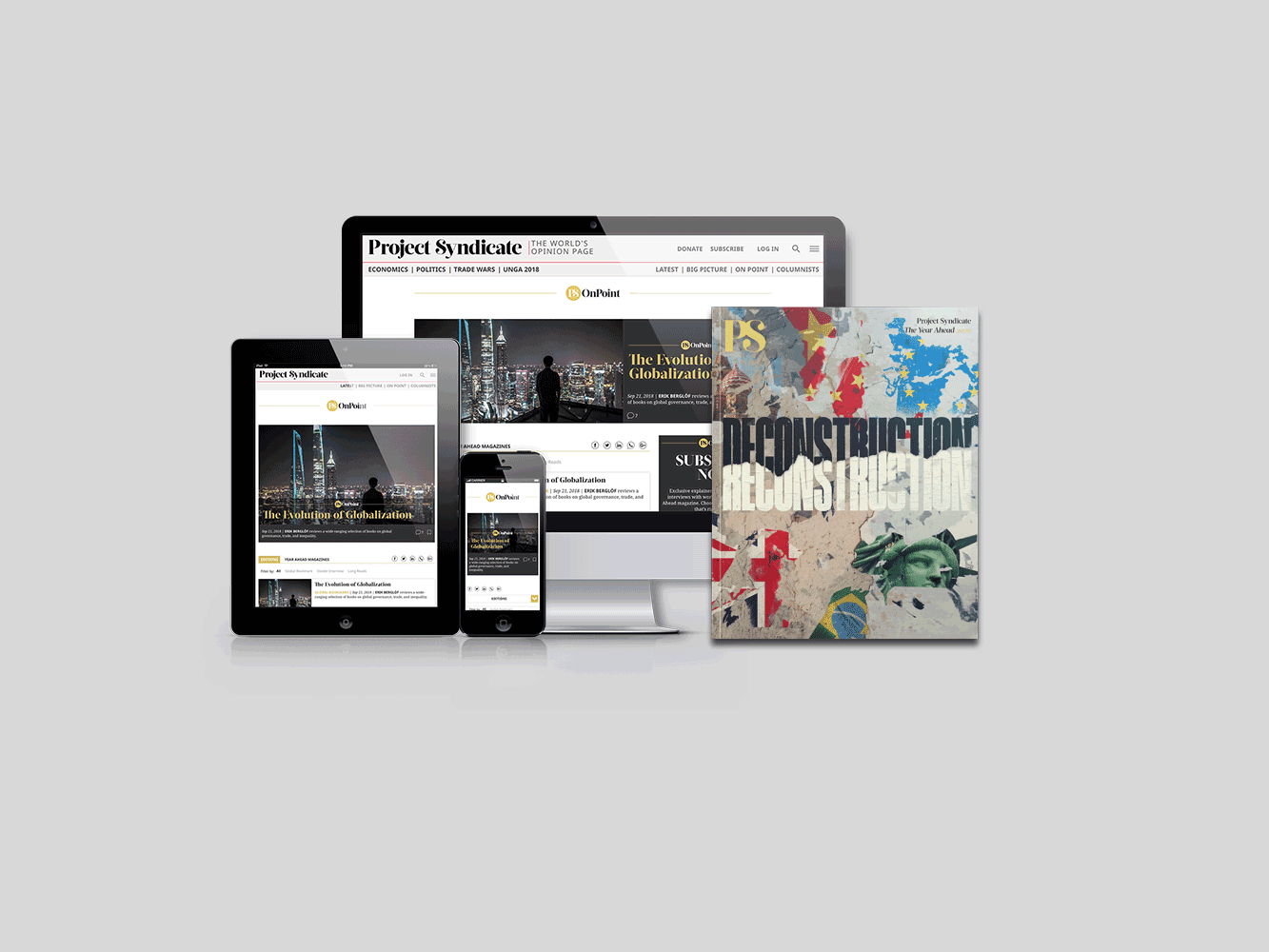 Subscribe now
Subscribe today and get unlimited access to OnPoint, the Big Picture, the PS archive of more than 14,000 commentaries, and our annual magazine, for less than $2 a week.
Com exceção do Japão e da Coreia do Sul, os custos de habitação subiram nas últimas duas décadas nos 18 países que examinámos. A habitação é o elemento de maior valor nos orçamentos das famílias, representando cerca de um quarto dos gastos das famílias, em média (mais do dobro da parcela média dos gastos com a alimentação). Além disso, o aumento dos custos da habitação explica os 37% da inflação total desde 2000.
Juntamente com os custos do ensino superior e da saúde, que são especialmente significativos nos EUA, os gastos das famílias nessas categorias absorveram uma parcela significativa – de 87% em França e mais de 100% no Reino Unido – dos ganhos de rendimento das famílias de classe média nesses países. Em dez países, se tudo o resto se mantiver igual, um consumidor teria de trabalhar quatro semanas extra por ano, em média, para consumir a mesma quantidade em matéria de habitação, cuidados de saúde e educação, do que em 2000.
[Gráfico]
As pensões são outro entrave ao ânimo. Como vivemos mais tempo, precisaremos de economizar durante mais anos para a reforma. No entanto, nos 22 países que examinámos, as pensões obrigatórias são financiadas por uma média de apenas dez dos 20 anos de reforma esperada. A taxa líquida de reposição que as pensões públicas e os ex-empregadores pagam pelas pensões obrigatórias caiu acentuadamente nas últimas duas décadas.
Também houve mudanças estruturais importantes: os planos de pensão de benefício definido mudaram para esquemas de contribuição definida, transferindo o risco de mercado para aforristas individuais e colocando a responsabilidade nas poupanças individuais numa altura em que as poupanças das famílias já estão em baixa. A partir de 2017, pouco mais de metade das pessoas acima dos 15 anos de idade não estava a poupar para a velhice e cerca de um quarto não tinha qualquer poupança.
Estes desenvolvimentos são parcialmente o resultado de tendências mais amplas em automação, globalização e demografia. Nas economias avançadas, como Alemanha, Itália e Japão, a população em idade ativa está em declínio. Mas também houve mudanças significativas no contrato social que vincula indivíduos e instituições. Os indivíduos e as famílias tiveram cada vez mais de assumir uma maior responsabilidade pelos seus próprios resultados económicos, uma vez que as outras instituições, por várias razões, desvincularam-se.
O progresso tecnológico tornará emocionantes as próximas décadas do século XXI. Precisaremos de garantir que os ganhos obtidos nas duas primeiras décadas são sustentados e ampliados, para que possamos aproveitar todo o potencial de ainda mais oportunidades e prosperidade económica. Mas também temos de garantir que os resultados para as pessoas da próxima geração são melhores e mais inclusivos do que os da última geração.
,