Die bürgerliche Mehrheit möge sich erheben
STANFORD – Die Angst vor einer Rezession hat Europa erfasst und greift weltweit um sich. Der Rückzug Großbritanniens aus der Europäischen Union scheint nun unmittelbar bevorzustehen, und die italienische Regierung ist gerade implodiert. Der argentinische Peso bricht zusammen, weil erwartet wird, dass die Regierung von Präsident Mauricio Macri bald von einer weiteren peronistischen Regierung abgelöst wird. Der Bombenanschlag auf eine Hochzeit in Afghanistan kündigt die erneute Eskalation der Gewalt in diesem Land an. Und die Angst vor einer blutigen Niederschlagung der prodemokratischen Demonstrationen in Hongkong wie vor 30 Jahren auf dem Tiananmen-Platz wächst.
Unterdessen ist Amerika von Hitzewellen heimgesucht worden, musste widerwärtige Enthüllungen über einen vermögenden, notorischen Pädophilen mit Verbindungen zu den Reichen, Berühmten und Mächtigen verkraften und vier schreckliche Massenerschießungen durchleiden. Jeder dieser Vorfälle verdient eine sorgfältige Analyse. Doch in einer rund um die Uhr, sieben Tage die Woche eintreffenden Nachrichtenflut, die durch ungefilterte Social-Media-Beiträge verstärkt wird, wurden die unmittelbaren Reaktionen von einem Austausch parteipolitischer Schuldzuweisungen dominiert.
In der Vergangenheit betrachteten Amerikaner diejenigen, die anderer Meinung waren als sie selbst, im Allgemeinen als verbohrt, unempfänglich, individuellen wirtschaftlichen Interessen verpflichtet oder von unterschiedlichen Werten oder kulturellen Erfahrungen motiviert. Aber heute hat der Impuls, Aufmerksamkeit in den sozialen Netzwerken zu erregen, einen von übler Verleumdung und einer Taktik der verbrannten Erde geprägten Diskurs hervorgebracht, der darauf abzielt, den Gegner zu zerstören.
Wir brauchen dringend eine breit angelegte Bewegung, um uns gegen diese Art von politischem Diskurs zur Wehr zu setzen. Die amerikanische Geschichte ist voll von Beispielen für Menschen, die zusammengearbeitet haben, um schwerwiegende Probleme zu lösen – oder zumindest zu entschärfen –, oft großen Widrigkeiten zum Trotz und mit erheblichem persönlichem Risiko. Doch das allmähliche Verschwinden eines auf Fakten basierenden Geschichtsunterrichts in den Schulen scheint vielen Amerikanern die gemeinsame Basis und den Optimismus genommen zu haben, die notwendig sind, um Herausforderungen auf die gleiche Weise zu meistern, wie sie es früher getan haben.
Nehmen wir die Beziehungen zwischen den Rassen als Beispiel. Die meisten Amerikaner dürften mit den wichtigsten historischen Meilensteinen vertraut sein. 1863 unterzeichnete Präsident Abraham Lincoln die Emanzipationsproklamation. 1954 fällte der Oberste Gerichtshof seine Entscheidung im Fall Brown v. Board of Education, mit der der Grundsatz "separate but equal" für verfassungswidrig erklärt und die Rassentrennung an den Schulen beendet wurde. Im folgenden Jahrzehnt nahm die Bürgerrechtsbewegung unter der Führung von Martin Luther King, Jr. Fahrt auf. 1965 unterzeichnete Präsident Lyndon Johnson den Voting Rights Act, der die volle politische Teilhabe von Minderheiten, besonders Afroamerikanern, gewährleisten sollte, dem 1968 der Fair Housing Act folgte, der Diskriminierung in Zusammenhang mit Wohnraum hinsichtlich Rasse, Hautfarbe, Religion, oder Nationalität verbietet.
Angesichts der starken politischen Polarisierung in der heutigen Zeit täten wir alle gut daran, uns mit den Taten von Persönlichkeiten zu befassen, die heutzutage von einigen als unsere Gegner betrachtet werden könnten. So spielte etwa Calvin Coolidge, ein Republikaner, der von 1923 bis 1929 US-Präsident war, eine Schlüsselrolle bei der Förderung der Bürgerrechte in den Vereinigten Staaten. Heute findet man seine Büste an prominenter Stelle auf dem Campus der Howard University, einer historisch schwarzen Universität in Washington, D.C.
Subscribe now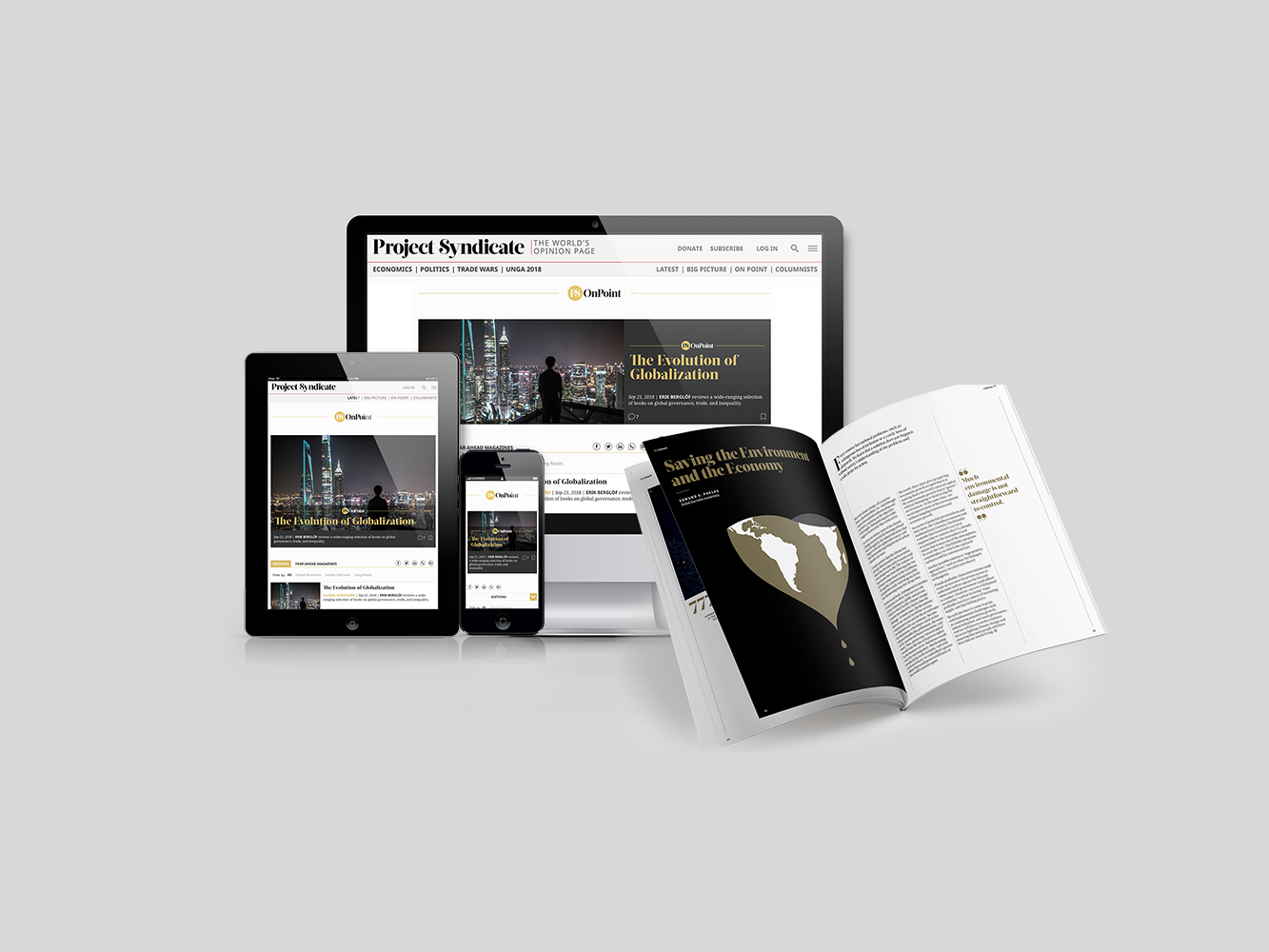 Subscribe now
Subscribe today and get unlimited access to OnPoint, the Big Picture, the PS archive of more than 14,000 commentaries, and our annual magazine, for less than $2 a week.
Während Woodrow Wilson, ein vermeintlich progressiver demokratischer Präsident, sich weigerte, ein Gesetz gegen Lynchjustiz zu unterstützen, und schwarzen US-Bundesbediensteten kündigen ließ, unterstützte Coolidge nicht nur das Gesetz gegen Lynchjustiz, sondern nahm sogar an den Demonstrationen zur Unterstützung des Gesetzes teil. Er förderte auch eine medizinische Fakultät für Afroamerikaner in einer Zeit, in der viele Amerikaner – beschämenderweise – glaubten, dass Afroamerikaner nicht in der Lage seien, Ärzte zu werden. Ebenso beglich John D. Rockefeller, der Gründer der Erdölraffinerie Standard Oil und einst der reichste Mann der Welt, die Schulden des späteren Spelman College – einem Leuchtturm für afroamerikanische Frauen.
Präsident Richard Nixon seinerseits hat die Aufhebung der Rassentrennung maßgeblich vorangetrieben. Unterstützt von meinem Freund und derzeitigen Kollegen an der Hoover Institution, George P. Shultz, der damals Arbeitsminister war, organisierte Nixon rassenübergreifende Gremien in den Südstaaten, um dafür zu sorgen, dass das Brown-Urteil respektiert wird. Daniel Patrick Moynihan zufolge, einem demokratischen Senator aus New York, war Nixons Durchsetzung der Desegregation seine größte innenpolitische Leistung. Innerhalb von nur sechs Jahren sank der Anteil afroamerikanischer Schüler, die rein schwarze Schulen im Süden des Landes besuchten, von 68% auf 8%.
Das Gute – und sogar die Größe – in mit Makeln behafteten Persönlichkeiten wie Johnson und Nixon zu sehen, kann uns helfen, die Perspektive wieder zu entdecken, auf der produktive Zusammenarbeit basiert. Aber wir müssen auch wieder ein Gespür dafür bekommen, unserem Land einen Dienst zu erweisen. In meiner Karriere als Ökonom habe ich erlebt, wie US-Präsidenten bittere Niederlagen erlitten haben, weil sie die Interessen des Landes über ihre eigenen stellten. Ronald Reagan etwa unterstützte die Bemühungen des US-Notenbankchefs Paul Volcker, die zweistellige Inflation einzudämmen, und wusste sehr wohl, dass die daraus resultierende Rezession die Republikaner bei den Zwischenwahlen 1982 teuer zu stehen kommen würde.
Ebenso akzeptierte Präsident George H.W. Bush, der sich großen Mehrheiten der Demokraten im Kongress gegenübersah, kurzfristige politische Risiken, um langfristig Gutes zu tun. Um die Krise der Savings-and-Loan-Sparkassen in den USA und Schuldenkrisen in den Entwicklungsländern in den Griff zu bekommen, die Ölpreiskrise des Ersten Golfkrieges zu bewältigen und einen Haushaltskompromiss zur Eindämmung der Ausgaben zu schmieden, musste er sein Versprechen brechen, "keine neuen Steuern" zu erheben. Und so wie Reagan mit Tip O'Neill, dem demokratischen Sprecher des Repräsentantenhauses zusammengearbeitet hat, um die staatliche Rentenversicherung Social Security zu retten, arbeitete Präsident Bill Clinton mit Newt Gingrich, dem republikanischen Sprecher, zusammen, um den Haushalt auszugleichen und die Sozialhilfe zu reformieren.
Manchmal tauchen Helden an überraschenden Orten auf. Eine solche Figur war Lane Kirkland, der verstorbene Präsident des AFL-CIO, Amerikas größter Gewerkschaftsorganisation. Er war zur gleichen Zeit (1989-93) Vorsitzender des OECD-Ausschusses für Beschäftigung, in der ich den Vorsitz im OECD-Ausschuss für Wirtschaftspolitik führte. Kurz nach dem Fall der Berliner Mauer habe ich mich einer Delegation des Präsidenten nach Polen angeschlossen, um den Übergang des Landes zur Marktwirtschaft zu unterstützen. Dort erfuhr ich zum ersten Mal – und bekam es von Lech Wałęsa, dem Mitbegründer der Solidarność einige Monate später im Weißen Haus bestätigt –, dass Kirkland die Bewegung gegen den Kommunismus entscheidend unterstützt hatte. Am heftigen Widerstand der Linken im AFL-CIO vorbei hatte Kirkland geholfen, Faxgeräte nach Polen zu schmuggeln, damit die Gewerkschaftsmitglieder kommunizieren und ihre Aktionen koordinieren konnten. Ich rief Lane an und sagte: "Wir mögen unsere Meinungsverschiedenheiten in der Wirtschaftspolitik haben, aber ich danke dir für das, was du für die Polen getan hast."
Wenn Sie das nächste Mal von einer niederträchtigen Tat erfahren, die von jemandem begangen wurde, den Sie als Gegner betrachten, besinnen Sie sich einen Moment darauf, dass die meisten von uns ebenso gute – sogar heroische – Taten vollbringen können. Die Menschheit ist bei weitem nicht perfekt, aber wir haben es geschafft, durch Zusammenarbeit bemerkenswerte Fortschritte zu erzielen. Die lautesten Stimmen im Internet und anderswo dürfen diese Botschaft nicht übertönen.
Aus dem Englischen von Sandra Pontow.