Kan de zwijgende meerderheid misschien van zich laten horen?
STANFORD – De angst voor een recessie heeft Europa in zijn greep en verspreidt zich over de hele wereld. De Britse terugtrekking uit de Europese Unie lijkt nu ieder moment te kunnen plaatsvinden, en de Italiaanse regering is zojuist geïmplodeerd. De waarde van de Argentijnse peso maakt een duikvlucht als gevolg van de verwachting dat de regering van president Mauricio Macri spoedig zal worden vervangen door een nieuwe peronistische regering. De bomaanslag op een huwelijksfeest in Afghanistan duidt op een escalatie van het geweld in dat land. En de angst voor een genadeloos optreden van de Chinese ordetroepen tegen de betogers voor democratie in Hong Kong neemt toe.
Intussen heeft Amerika deze zomer diverse hittegolven doorstaan, zijn er misselijkmakende onthullingen geweest over een rijke pedofiel met banden met de rijken, beroemden en machtigen, en zijn we getuige geweest van vier afschuwwekkende, massale schietpartijen. Ieder van deze incidenten verdient het om zorgvuldig te worden geanalyseerd. Maar in een nieuwscyclus die 24 uur per dag doorgaat, versterkt door ongefilterde sociale media, werd het onmiddellijke antwoord gedomineerd door partijdige beschuldigingen.
In het verleden hebben de Amerikanen degenen met wie ze het oneens waren over het algemeen beschouwd als dwars, ongevoelig, verplicht aan specifieke economische belangen, of gedreven door andere waarden of culturele ervaringen. Maar vandaag de dag heeft de drang om aandacht te verkrijgen op de sociale media geleid tot een discours van extreme kwaadsprekerij en verschroeide aarde-tactieken, gericht op het vernietigen van de tegenstander.
We hebben dringend behoefte aan een beweging met brede basis om ons te verzetten tegen dit type politieke discours. De Amerikaanse geschiedenis is vol van voorbeelden van mensen die hebben samengewerkt om ernstige problemen op te lossen – of op z'n minst onschadelijk te maken –, dikwijls onder ongunstige omstandigheden en met groot persoonlijk risico. Maar de geleidelijke afschaffing van op feiten gebaseerd geschiedenis-onderwijs op de scholen lijkt veel Amerikanen te hebben beroofd van de gemeenschappelijke basis en het optimisme die nodig zijn om op dezelfde manier als vroeger problemen te lijf te gaan.
Neem de rassenrelaties. Op dit vlak zullen de meeste Amerikanen bekend zijn met de voornaamste historische mijlpalen. In 1863 ondertekende president Abraham Lincoln de Emancipation Proclamation, waardoor de slavernij werd afgeschaft. In 1954 nam het Hooggerechtshof zijn besluit inzake Brown v. Board of Education, waardoor het beginsel "separate but equal" ("gescheiden maar gelijk") ongrondwettelijk werd verklaard en een eind werd gemaakt aan de segregatie in het onderwijs. Het daaropvolgende decennium kwam de burgerrechtenbeweging onder leiding van Martin Luther King, Jr. op stoom; en in 1965 ondertekende president Lyndon Johnson de Voting Rights Act, waardoor het stemrecht van zwarten werd gegarandeerd, gevolgd door de Fair Housing Act in 1968.
Maar tegen de achtergrond van de enorme politieke polarisatie van vandaag de dag zouden we er allemaal goed aan doen de daden te overdenken van figuren die door sommigen tegenwoordig als onze tegenstanders zouden worden beschouwd. Calvin Coolidge, een Republikein die president was van 1923 tot 1929, heeft bijvoorbeeld een sleutelrol gespeeld bij het bevorderen van de burgerrechten in de Verenigde Staten. Nu staat er een prominent standbeeld van hem op de campus van Howard University, van oudsher een zwarte universiteit in Washington, DC.
Subscribe now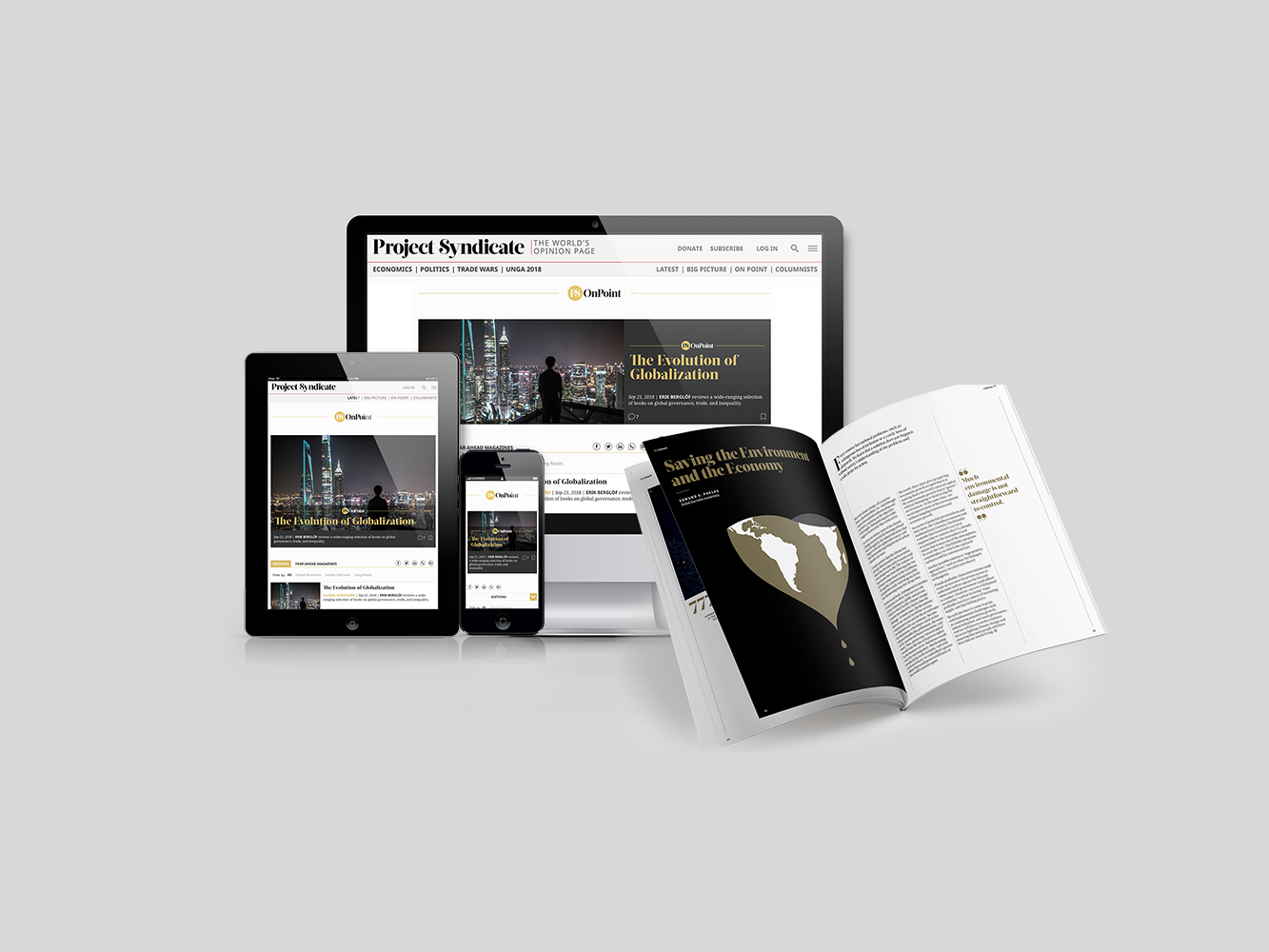 Subscribe now
Subscribe today and get unlimited access to OnPoint, the Big Picture, the PS archive of more than 14,000 commentaries, and our annual magazine, for less than $2 a week.
Terwijl Woodrow Wilson, die door velen wordt beschouwd als een progressieve Democratische president, weigerde wetgeving tegen het lynchen te ondersteunen, en zwarte federale werknemers ontsloeg, heeft Coolidge zich niet alleen vóór die wetgeving uitgesproken, maar zich ook aangesloten bij betogingen ter ondersteuning ervan. Hij heeft tevens een medische school voor Afrikaans-Amerikanen geholpen in een tijd dat veel Amerikanen – tot hun schande – meenden dat Afrikaans-Amerikanen geen arts konden zijn. John D. Rockefeller, de oprichter van Standard Oil en op zeker moment de rijkste man ter wereld, heeft de schulden afbetaald van wat later het Spelman College zou worden – een lichtbaken voor Afrikaans-Amerikaanse vrouwen.
President Richard Nixon heeft de desegregatie aanzienlijk bevorderd. Geholpen door mijn vriend en huidige collega bij het Hoover Instituut, George P. Shultz, die destijds zijn minister van Arbeid was, heeft Nixon in zuidelijke staten bi-raciale raden georganiseerd om ervoor te zorgen dat de Brown-uitspraak van het Hooggerechtshof werd geëerbiedigd. Volgens Daniel Patrick Moynihan, een Democratische senator uit New York, was Nixons afdwinging van de desegregatie zijn grootste binnenlandse prestatie. Binnen een tijdsbestek van slechts zes jaar is het percentage Afrikaans-Amerikaanse studenten op exclusief-zwarte zuidelijke scholen afgenomen van 68% naar 8%.
Als we het goede – en soms zelfs het heel goede – kunnen onderscheiden in gemankeerde persoonlijkheden als Johnson en Nixon kunnen we misschien ook het perspectief herontdekken waarop productieve samenwerking gebaseerd is. Maar we moeten ook een gevoel van nationale dienstbaarheid herwinnen. In mijn carrière als econoom heb ik leiders pijnlijke nederlagen zien lijden, omdat ze de belangen van hun land boven die van henzelf plaatsten. President Ronald Reagan heeft bijvoorbeeld de inspanningen van voorzitter Paul Volcker van de US Federal Reserve gesteund om de dubbelcijferige inflatie in te dammen, in de wetenschap dat de daaruit voortvloeiende recessie de Republikeinen veel pijn zou doen bij de tussentijdse Congresverkiezingen in 1982.
Ook president George H.W. Bush heeft, geconfronteerd met grote Democratische meerderheden in het Congres, politieke risico's op de korte termijn aanvaard om op de langere termijn de zaken ten goede te kunnen keren. Teneinde de crises rond de Amerikaanse spaarbanken en de schulden van de ontwikkelingslanden op te lossen, de oliecrisis na de eerste Irak-oorlog in goede banen te leiden en een begrotingscompromis te smeden voor een gecontroleerd uitgavenbeleid, moest hij terugkomen op zijn belofte "geen nieuwe belastingen" te zullen invoeren. En net zoals Reagan had samengewerkt met Tip O'Neill, de Democratische voorzitter van het Huis van Afgevaardigden, om de sociale zekerheid te redden, werkte president Bill Clinton samen met Newt Gingrich, de Republikeinse voorzitter van het Huis van Afgevaardigden, om de begroting in evenwicht te brengen en de sociale zekerheid te hervormen.
Soms duiken helden op verrassende plekken op. Eén zo'n figuur was Lane Kirkland, de vroegere voorzitter van de AFL-CIO, Amerika's grootste vakbond, die voorzitter was van de commissie voor het Arbeidsbeleid van de OESO in dezelfde periode dat ik voorzitter was van de commissie voor het Economisch Beleid. Kort nadat de Berlijnse Muur was gevallen, maakte ik deel uit van een presidentiële missie naar Polen om te helpen met de transitie van dat land naar een markteconomie. Daar hoorde ik voor het eerst dat Kirkland cruciale steun had verleend aan de beweging tegen het communisme, hetgeen een paar maanden later werd bevestigd door Lech Wałęsa, de mede-oprichter van de Poolse vakbond Solidariteit, tijdens zijn bezoek aan het Witte Huis. Ondank stevig verzet van linkse vakbondsleden had Kirkland geholpen faxmachines Polen binnen te smokkelen, zodat de leden van Solidariteit met elkaar konden communiceren en hun acties konden coördineren. Ik belde Lane en zei: "We mogen dan onze meningsverschillen hebben over het economisch beleid, maar het is geweldig wat je voor de Polen hebt gedaan."
De volgende keer dat u hoort over een snode daad van iemand die u als een tegenstander beschouwt, neem dan een minuut de tijd om te bedenken dat de meesten van ons ook in staat zijn om goede – en zelfs heroïsche – daden te verrichten. De mensheid is verre van perfect; niettemin zijn we erin geslaagd opmerkelijke vooruitgang te boeken door samen te werken. De luidste stemmen op internet en elders mogen deze boodschap niet verdrinken.
Vertaling: Menno Grootveld