Otro año de vivir peligrosamente
NUEVA YORK – El año 2019 termina con protestas, desigualdades crecientes y una crisis de representación en muchos países. El mundo camina hacia la recesión y una nueva crisis, mientras agota el medio ambiente. Los gobiernos, y en última instancia los ciudadanos, pueden evitar estas tendencias alarmantes en el 2020.
Sesenta y un países tendrán elecciones presidenciales o parlamentarias en el año 2020. Muchas personas están cansadas de la política ortodoxa liberal convencional, quieren cambios y elegirán nuevos partidos. Esta es una oportunidad importante para corregir la situación actual.
Sin embargo, algunos de los nuevos líderes emergentes representan a una derecha radical, que culpa al estado del bienestar, a los emigrantes y a los pobres, pero que busca eliminar restricciones sobre el capital. Como sucedió en el Reino Unido, muchos los votarán, fundamentalmente aquellos perdedores del neoliberalismo, haciendo del mundo un lugar más desigual y lleno de riesgos.
Mucho se decidirá en los Estados Unidos, aun el poder hegemónico del mundo. Lo que los ciudadanos estadounidenses (muchos sin gran conocimiento de asuntos internacionales) votarán en las elecciones presidenciales de 2020 tendrá una influencia masiva en el resto de los ciudadanos del planeta.
El presidente Trump ya ha cambiado el mundo, erosionando las instituciones multilaterales, los acuerdos comerciales y las iniciativas globales, y fomentando políticas imperialistas con los intereses de los "Estados Unidos primero". A pesar de la retórica populista, los estadounidenses de la calle se han beneficiado poco. La gran reducción de impuestos de Trump a los más ricos, los recortes a la salud pública y el aumento al presupuesto de defensa de los Estados Unidos son regresivos, resultando en una mayor desigualdad social.
Sin embargo, la nueva derecha continúa obteniendo votos porque se está volviendo cada vez más radical, ofreciendo políticas "impensables", fuera de lo establecido, que atraen a aquellos que quieren cambio, desde la construcción de muros hasta la salida de la Unión Europea.
Subscribe now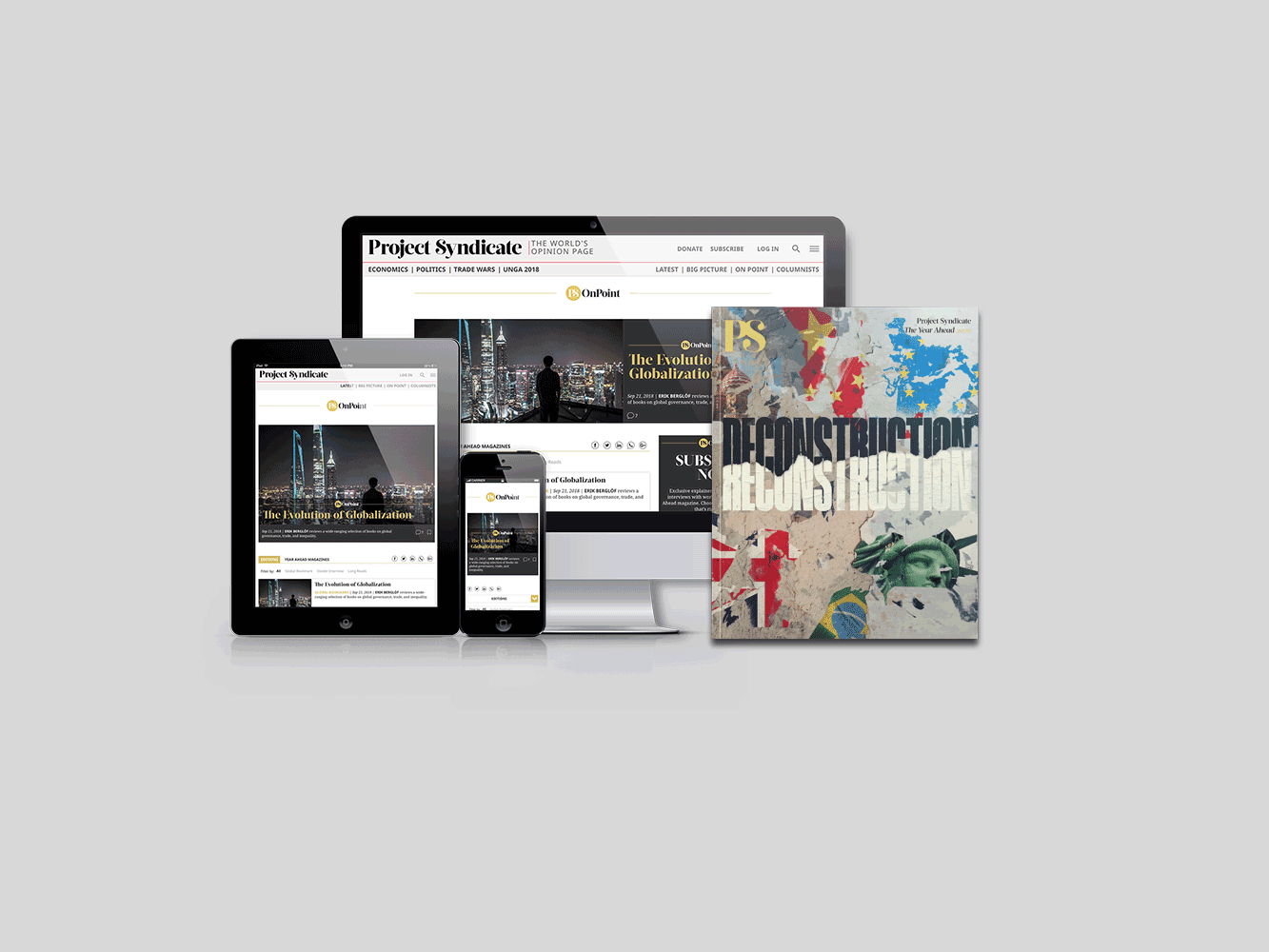 Subscribe now
Subscribe today and get unlimited access to OnPoint, the Big Picture, the PS archive of more than 14,000 commentaries, and our annual magazine, for less than $2 a week.
A menos que los socialdemócratas propongan políticas públicas progresivas radicales y atractivas en el 2020, el mundo seguirá viendo cómo asciende la derecha radical y, con ella, la tendencia hacia el aumento de las desigualdades sociales, los riesgos económicos y la degradación ambiental.
Cuatro décadas de políticas neoliberales han erosionado las condiciones de vida en la mayoría de los países del mundo. Gobiernos de izquierda y derecha, asesorados por el Fondo Monetario Internacional, el Banco Mundial y otras organizaciones, se han centrado en políticas de la oferta, tratando de mejorar la competitividad empresarial, bajando salarios, flexibilizando los mercados laborales y reduciendo los impuestos de corporaciones, aumentando así la desigualdad social. Mientras que las empresas mejoraron su ventaja competitiva, con la caída de los niveles de vida y el incremento de la deuda del sector público, la demanda mundial continuó estancada.
Los gobiernos también han apoyado recortes en el gasto social y la privatización de los servicios públicos. Paradójicamente, la mayoría de los ahorros de estos recortes se destinaron a apoyar al sector privado para intentar generar crecimiento (exenciones de impuestos, incentivos, rescates, etc.), por lo que el ciudadano promedio ha experimentado una disminución significativa de su ingreso y bienestar, mientras que el crecimiento económico se ha mantenido bajo, porque estas políticas neoliberales de corto plazo no abordan las causas estructurales de largo plazo: la sobreproducción y el exceso de capacidad global.
Si no se cambia el rumbo actual, las políticas de austeridad continuarán extendiéndose en el 2020, recortando pensiones, salarios, programas sociales y protecciones laborales, causando mucho más descontento social. En 2020, la austeridad se convertirá en "la nueva normalidad", que afectará a 113 países o más del 70 por ciento de la población mundial.
Absurdamente, muchos gobiernos están recortando el gasto público social, pero aumentando el gasto militar y apoyando grandes corporaciones con dinero público y poca regulación. En el contexto actual de creciente desigualdad, con la mitad de la población del planeta viviendo en la pobreza (US$ 5.5 al día), no es sorprendente que 2020 vea más protestas, conflictos y disturbios sociales.
En realidad, los recortes de austeridad no son necesarios. Existen alternativas, incluso en los países más pobres. Las Naciones Unidas (ONU) apoyan ocho opciones de financiamiento para generar recursos sostenibles y así evitar recortes en los servicios públicos. Por ejemplo, los países pueden frenar los flujos financieros ilícitos (como la evasión fiscal), aumentar la recaudación de impuestos progresivos (por ejemplo, los impuestos a la riqueza y a las corporaciones, incluido al sector financiero que generalmente no tributa), reducir el servicio de la deuda soberana, o adoptar marcos macroeconómicos más acomodaticios. Hay muchos ejemplos exitosos en tiempos recientes.
Si los gobiernos no implementaran medidas de austeridad, podríamos ver en el 2020 más países recaudando con éxito mayores ingresos para el desarrollo nacional, incrementando inversiones públicas que beneficien a las personas, apoyando la actividad económica real y el desarrollo humano, atendiendo a generar empleo decente y proteger el medio ambiente.
Mejorando la regulación del sector financiero y corrigiendo el proceso de financialización, todas estas políticas evitarían el peligro de recesión y una posible crisis económica y financiera, predichas por instituciones como la ONU, JP Morgan, Moody's y otras para la década del 2020.
Pero incluso si el mundo evita otra crisis económica, la devastación ambiental continuará. En el 2020, continuaremos viendo la destrucción de los bosques naturales, nuestro mundo en llamas. El mundo está perdiendo más de 26 millones de hectáreas de árboles cada año, un área del tamaño de Gran Bretaña, principalmente bosques tropicales, con un gran impacto en la biodiversidad y el clima. A menos que se implementen políticas correctoras, se estima que los niveles de deforestación, sobrepesca, emisiones de carbono y generación de basura aumenten en términos absolutos el próximo año.
Estos no son solo problemas nacionales. Los problemas globales requieren soluciones globales y el multilateralismo debe fortalecerse, no debilitarse, para trabajar colectivamente en soluciones sostenibles para mejorar la vida de las personas.
Un futuro mejor para todos es posible. Los gobiernos, y en última instancia los ciudadanos, pueden mejorar el mundo en 2020. Pero si continúan con políticas a cortoplacistas sin visión a largo plazo, obsesionándose con las acciones y los beneficios trimestrales, con más gasto en defensa y menos en bienestar, culpando a los migrantes y a los pobres, mientras los ricos se vuelven más ricos, y se agota el medio ambiente, será otro largo año de vivir peligrosamente.