Další rok nebezpečného života
NEW YORK – Rok 2019 končí rozsáhlými demonstracemi, rostoucí nerovností a krizí politických reprezentací v mnoha zemích. Svět náměsíčně kráčí k recesi a k nové krizi a plundruje přitom životní prostředí. Vlády a vposledku i lidé mohou tyto alarmující trendy v roce 2020 zvrátit.
V 61 zemích světa se v roce 2020 budou konat prezidentské či parlamentní volby. Řadu občanů už unavuje konvenční ortodoxní politika; přejí si změnu, a aby jí dosáhli, zvolí si nové strany.
Je to významná příležitost k nápravě současné situace, avšak mnozí z nově nastupujících lídrů jsou krajně pravicovými demagogy, kteří svádějí problémy dneška na sociální politiku, migranty a chudé, přičemž se snaží odstranit veškeré zbývající překážky kapitálu. Stejně jako ve Velké Británii budou pro tyto politiky hlasovat i mnozí z těch, které neoliberalismus poškodil, čímž ze světa udělají nerovnější a riskantnější místo.
O mnohém se bude rozhodovat ve Spojených státech, které jsou stále světovým hegemonem. Hlasování amerických občanů (z nichž mnozí nemají velké povědomí o globálních otázkách) v letošních prezidentských volbách bude mít hluboké důsledky i pro ostatní občany planety.
Americký prezident Donald Trump už zanechal ve světě velkou stopu, když v rámci své agendy "Amerika na prvním místě" rozleptal multilaterální instituce, obchodní dohody i globální iniciativy. Navzdory populistické rétorice z toho Američané vesměs těží pramálo. Trumpovy výrazné daňové škrty pro bohaté, omezování přístupu ke zdravotní péči a navyšování rozpočtu USA na obranu jsou zpátečnické kroky, jejichž výsledkem je větší nerovnost.
Přesto pravice dál získává hlasy, a to zčásti i proto, že je stále radikálnější a nabízí nekonvenční "nemyslitelnou" politiku – od budování zdí po odchod z Evropské unie –, která oslovuje ty, kdo si především přejí změnu.
Subscribe now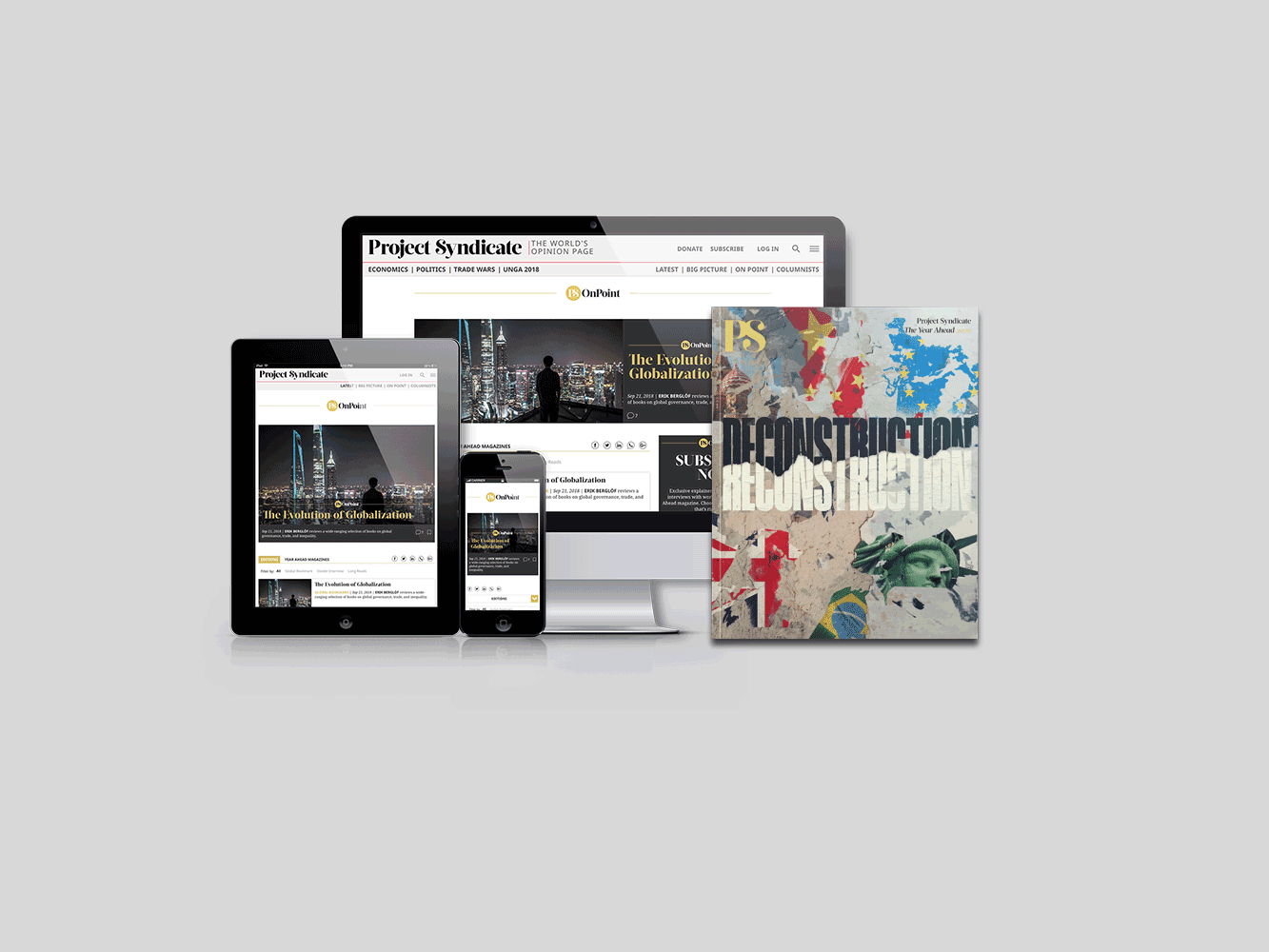 Subscribe now
Subscribe today and get unlimited access to OnPoint, the Big Picture, the PS archive of more than 14,000 commentaries, and our annual magazine, for less than $2 a week.
Nebudou-li sociální demokraté v roce 2020 prosazovat radikální, atraktivní a pokrokovou veřejnou politiku, bude radikální pravice dál stoupat a spolu s ní bude stoupat i trend rostoucí nerovnosti, ekonomických rizik a zhoršování životního prostředí.
Není těžké určit, jak jsme do této fáze dospěli. Čtyři desetiletí neoliberální politiky nahlodala ve většině zemí životní podmínky. Vlády na levici i na pravici, jimž radí Mezinárodní měnový fond, Světová banka a další organizace, provozují politiku strany nabídky zaměřenou na zvyšování konkurenceschopnosti firem, což znamená nižší mzdy, "flexibilnější" trhy práce, nižší zdanění firem a větší příjmovou nerovnost. Firmy sice v prostředí klesající životní úrovně a rostoucích veřejných dluhů zvýšily svou konkurenční výhodu, avšak globální poptávka stagnuje.
Vlády také škrtají sociální výdaje a privatizují veřejné služby. Většina úspor z těchto škrtů paradoxně směřuje na podporu soukromých firem prostřednictvím daňových úlev a sanací s cílem generovat růst. Průměrný občan tak zažívá výrazný pokles sociálních dávek, avšak růst přitom zůstává pomalý, jelikož krátkodobá neoliberální politika neřeší dlouhodobé strukturální příčiny problému: nadprodukci a přebytek kapacit.
Pokud se současný trend nezmění, bude se v roce 2020 dál šířit politika utahování opasků, která postihne penze, mzdy, sociální programy a ochranu pracovníků. Úsporná opatření se v roce 2020 stanou "novou normou", která zasáhne 113 zemí neboli více než 70% světové populace a rozdmýchá další sociální nespokojenost.
Je absurdní, že mnohé vlády seškrtávají sociální výdaje, ale navyšují vojenské výdaje a podporují velké korporace veřejnými zdroji a omezenou regulací. V situaci, kdy polovina světové populace stále žije v chudobě (definované jako méně než 5,50 dolaru denně), to bude mít v roce 2020 pravděpodobně za následek další protesty a konflikty.
Úsporná opatření nejsou nutná. I v nejchudších zemích existují alternativy. Mezinárodní organizace práce, United Nations Women a UNICEF uvádějí nejméně osm finančních možností, jak generovat trvale udržitelné zdroje a vyhnout se škrtům veřejných služeb. Státy například mohou omezovat nezákonné finanční toky, potírat daňové úniky, zvyšovat progresivitu daňové soustavy, snižovat dluhovou službu lepším řízením dluhu nebo přijímat smířlivější makroekonomické rámce. Z poslední doby existuje mnoho úspěšných příkladů.
Kdyby se vlády rozhodly nepřijímat úsporná opatření, pak bychom v roce 2020 viděli větší počet zemí, které úspěšně zvýšily příjmy určené k národnímu rozvoji, navýšily veřejné investice, z nichž mají prospěch lidé, a podporovaly skutečnou hospodářskou činnost a lidský rozvoj s výhledovým cílem vytvořit slušnou zaměstnanost a zajistit trvalou ekologickou udržitelnost.
Taková politika by nejen zlepšila finanční regulaci a napravila procesy financializace, ale zároveň by pomohla odvrátit nebezpečí recese a možné hospodářské a finanční krize, kterou předpovídají instituce typu OSN, J. P. Morgan a Moody's.
I kdyby se však svět v roce 2020 vyhnul hospodářské pohromě, ničení životního prostředí bude pokračovat. Svět každoročně přichází o více než 26 milionů hektarů lesa, což je plocha odpovídající Velké Británii; většinou jde přitom o tropické deštné pralesy, což má dopad na klima i faunu. Nezavedeme-li odpovídající politiku, pak můžeme očekávat, že se odlesňování, nadměrný rybolov, uhlíkové emise i tvorba odpadu v absolutních číslech napřesrok zvýší.
A nejsou to jen národní otázky. Globální problémy vyžadují globální řešení a multilateralismus je zapotřebí posílit, nikoliv oslabit, abychom mohli společně pracovat na tvorbě udržitelných řešení, která zlepší životy lidí.
Lepší budoucnost pro všechny je možná. Vlády a v konečném důsledku i občané mohou v roce 2020 zlepšit svět. Budou-li však nadále posedlí cenami akcií a čtvrtletními příjmy na úkor dlouhodobé vize, budou-li dál zvyšovat výdaje na obranu a seškrtávat sociální výdaje, obviňovat migranty či chudé občany, a přitom dopouštět, aby bohatí ještě víc bohatli a životní prostředí se dál ničilo, pak nás čeká další dlouhý rok nebezpečného života.
Z angličtiny přeložil Jiří Kobělka