Cyprus Tells The Troika To Take A Walk
Ruling party in Cyprus rejects troika's bailout demands
Cyprus's ruling communist party, AKEL, rejected key demands in a proposal from international lenders, while pushing for steps that foster growth and for bailout talks to proceed, party chief Andros Kyprianou said on Monday.
AKEL, the party of Cypriot President Dimitris Christofias, cannot accept a proposal by the so-called troika that oversees euro-area bailouts to end the indexation of public sector wages and suspend the practice in the private sector for the duration of the rescue program, Kyprianou said in an interview in the capital Nicosia.
The party also dismissed the troika's call for a privatization timetable.
"The package, the building blocks submitted by the troika lack proposals aimed at boosting growth," Kyprianou said. "In all the other countries where the troika's proposals were implemented, not only have their economies failed to recover, but their recessions have been deepened."
Officials of the troika, drawn from the European Commission, the European Central Bank and the International Monetary Fund, are unlikely to return to Cyprus to restart bailout talks until at least mid-October, a Cypriot official said last month.
Kyprianou said talks with the troika must begin "without delay" and proceed "as quickly as possible so that we can conclude before Cyprus needs additional funds."
Kathmerini (Athens), 02 Oct. 2012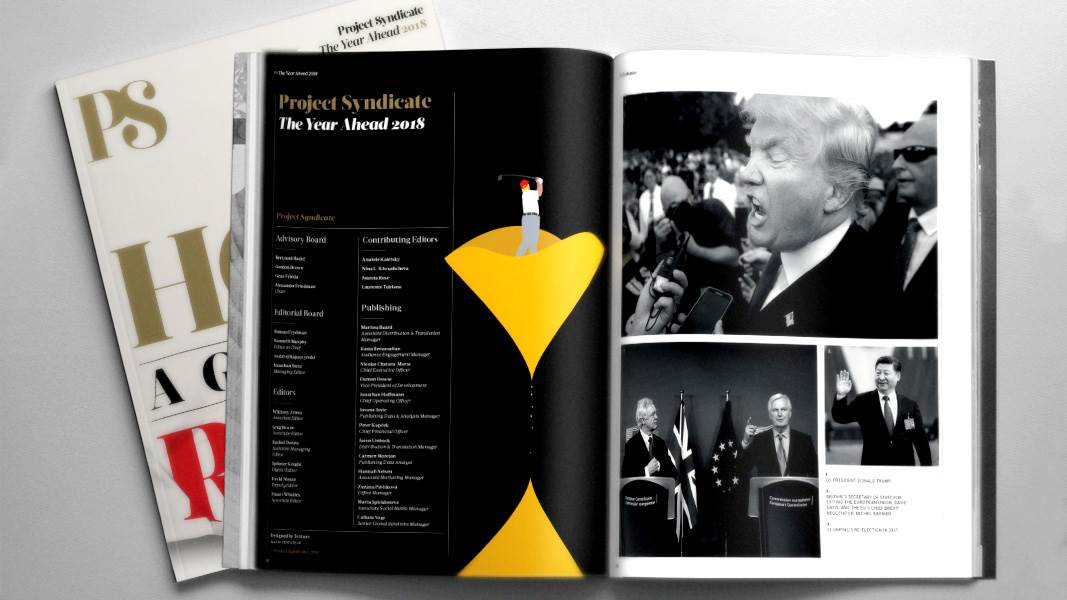 The Year Ahead 2018
The world's leading thinkers and policymakers examine what's come apart in the past year, and anticipate what will define the year ahead.
Why, you might ask, is tiny bankrupt Cyprus quibbling over the terms of the bailout that it needs to avoid complete economic and financial collapse? The answer is: because they know what Greece and Spain know, which is that Europe will pay any price to prevent exit by any eurozone government, no matter how negligible.
Cyprus can play "chicken" with the Troika just as well as Spain. And because the bill is only around EUR 10 billion, they can be pretty confident that Europe will pay it before Cyprus runs out of money. The Cypriots are famously shrewd, and they won't be rolled. Just ask Turkey.