America's Weak Case Against China
The US Trade Representative appears to have made an ironclad case against China in the so-called Section 301 report issued on March 22. But the report – now widely viewed as evidence justifying the Trump administration's recent tariffs and other punitive measures against China – is wide of the mark in several key areas.
NEW HAVEN – On the surface, United States Trade Representative Robert Lighthizer appears to have made an ironclad case against China in the so-called Section 301 report issued on March 22. Laid out in a detailed 182-page document (which, with 1,139 footnotes and five appendices, would make any legal team blush with pride), the USTR's indictment of China on charges of unfair trading practices regarding technology transfer, intellectual property, and innovation seems both urgent and compelling. It has quickly been accepted as foundational evidence in support of the tariffs and other punitive trade measures that President Donald Trump's administration has initiated against China in recent months. It is powerful ammunition in a potential trade war.
But don't be fooled. The report is wide of the mark in several key areas. First, it accuses China of "forced technology transfer," arguing that US companies must turn over the blueprints of proprietary technologies and operating systems in order to do business in China. This transfer is alleged to take place within the structure of joint-venture arrangements – partnerships with domestic counterparts which China and other countries have long established as models for the growth and expansion of new businesses. Currently, there are more than 8,000 JVs operating in China, compared to a total of over 110,000 JVs and strategic alliances that have been set up around the world since 1990.
Significantly, US and other multinational corporations willingly enter into these legally-negotiated arrangements for commercially sound reasons – not only to establish a toehold in China's rapidly growing domestic markets, but also as a means to improve operating efficiency with a low-cost offshore Chinese platform. Portraying US companies as innocent victims of Chinese pressure is certainly at odds with my own experience as an active participant in Morgan Stanley's joint venture with the China Construction Bank (and a few small minority investors) to establish China International Capital Corporation in 1995.
Yes, as we joined with our partners in creating China's first investment bank, we shared our business practices, proprietary products, and distribution systems. Yet, contrary to the assertions of the USTR, we were hardly forced into these arrangements. We had our own commercial objectives and wanted to build a world-class financial services firm in China. By the time we sold our stake in 2010 – at a rather attractive return to Morgan Stanley shareholders, I might add – CICC was well on its way to attaining those goals.
The second area where the USTR's Section 301 report is problematic is its portrayal of China's focus on outward investment – its "going out" strategy – as a unique state-directed plan aimed at gobbling up newly emerging US companies and their proprietary technologies. In fact, the report devotes more than twice as many pages to charges concerning China's supposed external technology theft via such acquisitions – which are framed as a blatant grab for America's most precious assets – as it does to internal transfers through JVs and alleged unfair licensing practices.
As such, the Made in China 2025 campaign is presented as prima facie evidence of a devious socialist plot to attain global dominance in the great industries of the future: autonomous vehicles, high-speed rail, advanced information technologies and machine tools, exotic new materials, biopharma and sophisticated medical products, as well as new power sources and advanced agricultural equipment.
Never mind that industrial policies are a time-tested strategy for developing countries seeking to avoid the dreaded middle-income trap by shifting from imported to indigenous innovation. China is accused by the USTR of sponsoring a unique strain of state-directed, heavily subsidized industrial policy unfairly aimed at snatching competitive supremacy from free and open market-based systems like the US, which are supposedly playing by different rules.
Yet even developed countries have relied on industrial policy to achieve national economic and competitive objectives. It was central to Japan's so-called planned rational development state, which underpinned its rapid growth in the 1970s and the 1980s. The Ministry of International Trade and Industry perfected the art of state-subsidized credit allocation and tariffs to protect Japan's sunrise industries, an effort that was matched by Germany's equally impressive Wirtschaftswunder, augmented by strong support for the Mittelstand of small and medium-size enterprises.
And, of course, it was US President Dwight Eisenhower who in 1961 drew attention to America's powerful military-industrial complex as the linchpin of state-sponsored, taxpayer-funded innovation in the US. NASA-related spinoffs, the Internet, GPS, breakthroughs in semiconductors, nuclear power, imaging technology, pharmaceutical innovations, and more: all are important and highly visible manifestations of industrial policy the American way. The US simply does it though its federal defense budget – where outlays of close to $700 billion this year are more than the combined total earmarked for defense in China, Russia, the United Kingdom, India, France, Japan, Saudi Arabia, and Germany.
Yes, the USTR is entirely correct in underscoring the role that innovation plays in shaping any country's future. But to claim that China alone relies on industrial policy as a means toward this end is the height of hypocrisy.
Cyber-espionage is the third leg of the stool in the USTR's case against China. In this area, there can be no mistaking the evidence underscoring the role played by China's People's Liberation Army as a major actor in cyber intrusions directed at US commercial interests. These problems were, in fact, so serious that President Barack Obama presented top-secret evidence of state-sponsored computer hacking to President Xi in September 2015. Since then, most reports point to a reduction in Chinese incursions. Unfortunately, the evidence cited in the USTR report in support of cyber-related trade violations largely predates that confrontation.
In short, the USTR's seemingly impressive Section 301 report is a biased political document that has further inflamed anti-China sentiment in the US. As a result, Chinese-sponsored intellectual property theft is now taken as a given by an America that increasingly sees itself as a victim. Yes, like the rest of us, the Chinese are tough competitors, and they don't always play by the rules. For that, they need to be held accountable. But the case made by the USTR is an embarrassing symptom of a scapegoat mentality that has turned America into a nation of whiners.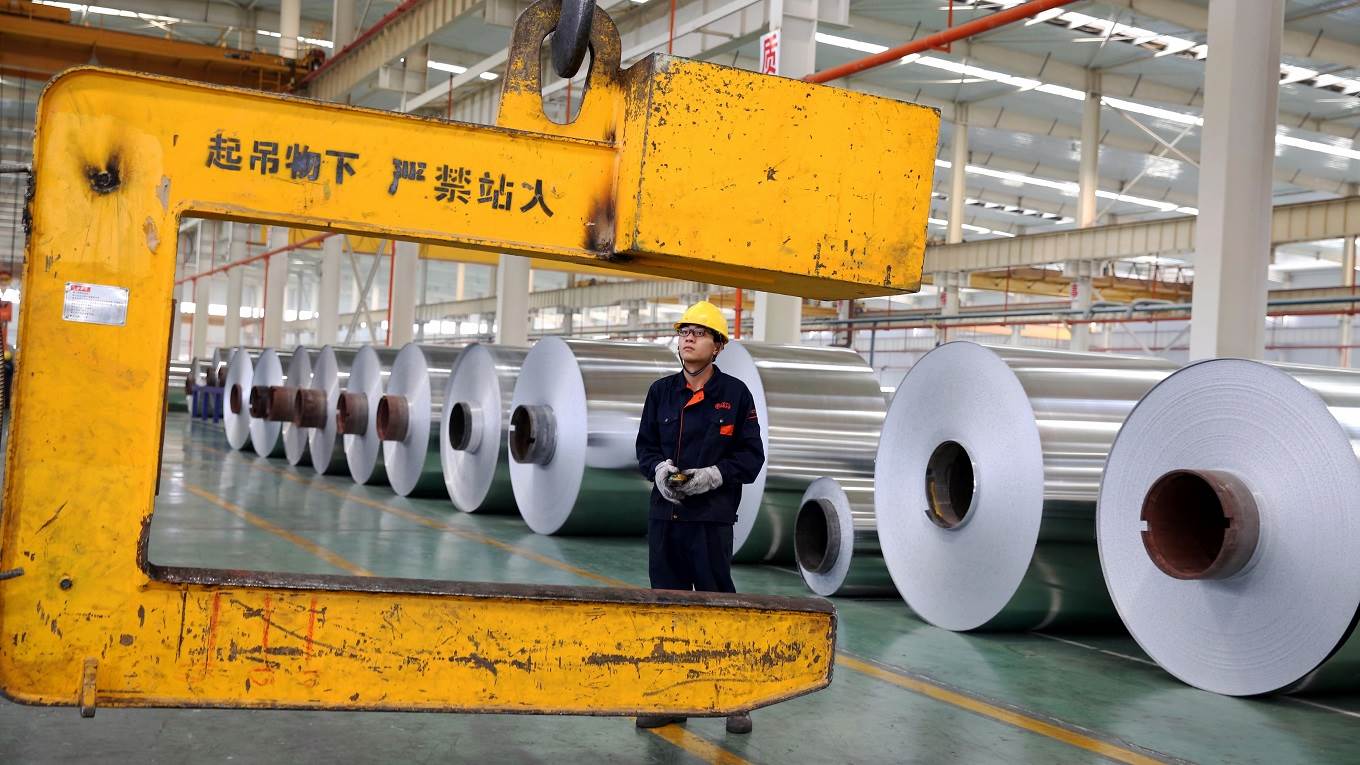 The Drums of Trade War
With Chinese President Xi Jinping willing to make some concessions to the US, the world may yet avoid a trade war. But the reason Sino-American relations have soured is the Trump administration's worldview, not external balances.
BEIJING – Last month, US President Donald Trump's administration fired the opening salvo in what is quickly shaping up to become a full-blown trade war. While trade friction has long been an issue in the Sino-American relationship, few expected such an escalation, not least because economists widely view trade wars as damaging to all parties. So how did we get to this point, and can we turn back before it's too late?
First and foremost, Trump does not seem to understand how trade works. He thinks that America's $500 billion trade deficit with China amounts to a loss, the result of "incompetent" US administrations allowing their Chinese counterparts to take advantage of them. In fact, according to Trump, the US already lost a "trade war" with China years ago.
But trade balances are far more complex than Trump makes them out to be. For starters, much of what China exports includes components manufactured elsewhere, meaning that the country's trade surplus actually includes the trade surpluses of many other countries.
Moreover, China runs large deficits against Japan and Southeast Asian economies, even as it runs a large surplus against the US. China's overall trade surplus as a share of GDP has fallen steadily over the last decade – from nearly 10% in 2007 to just above 1% in 2017 – meaning that the country's external account is basically balanced.
And then there is America's current-account deficit, which is not necessarily a bad thing, as it implies the acquisition of large amounts of foreign capital. This has benefited the US over the years, by strengthening its financial system and currency. While the US external deficit could stand to be reduced, as it partly reflects America's own lack of savings, trade policy alone would be insufficient to achieve that goal.
None of this is to say that the US does not have any legitimate grievances about China's trade practices. But these must be viewed as issues of China's compliance with World Trade Organization rules.
As former WTO Director-General Pascal Lamy once acknowledged, while China has done "really well" in implementing its long list of WTO commitments, "no country is above criticism." In particular, Lamy noted, certain services sectors may not be sufficiently open and protection of intellectual property rights (IPR) should be strengthened.
These are fair criticisms. Indeed, China's government itself hoped to open up the financial-services sectors more quickly, but financial fragility demanded a gradualist approach. And, though the country has made progress in IPR protection, it should have taken the issue more seriously from the start.
As for the US, its Trade Representative (USTR) has closely monitored China's WTO compliance since the country joined in 2001. The USTR's 2016 report on the topic acknowledged the complexity of the picture presented by China's WTO membership at the time, but took an overall positive tone, highlighting the expansion of mutually beneficial trade and investment.
Yet the USTR report for 2017 – Trump's first year in office – mentioned no positive results. Instead, asserting that the US had "erred in supporting China's entry into the WTO on terms that have proven to be ineffective in securing China's embrace of an open, market-oriented trade regime," the USTR focused on complaints about Chinese industrial policy, which is largely beyond the WTO's scope.
In particular, the Trump administration takes issue with the Made in China 2025 strategy, introduced by China's State Council in 2015 with the aim of boosting ten strategic industries, including advanced information technology, automated machine tools and robotics, aviation and spaceflight equipment, and electric vehicles. The USTR report warns that the strategy's "final goal" is to "capture much larger worldwide market shares" in the targeted industries.
In reality, the Made in China 2025 strategy – which, incidentally, is inspired partly by the US government's own massive investment in research and development – seeks to raise China's manufacturing ability only to the average level of the world's major manufacturing powers by 2035 (not 2025), a rather modest goal. But even if China wanted to set more ambitious goals, by what right could the US – which now possesses much larger market shares in the targeted industries – block it from attempting to do so?
According to the USTR report, the problem is that the policy tools the Chinese government is using to achieve the goals of Made in China 2025 "are largely unprecedented, as other WTO members do not use them." Moreover, they "include a wide array of state intervention and support designed to promote the development of Chinese industry in large part by restricting, taking advantage of, discriminating against, or otherwise creating disadvantages for foreign enterprises and their technologies, products, and services."
Yet the report fails to identify those interventions, which is not surprising, given that the State Council has not yet specified the policy tools it will use. And while America's grievances regarding IPR issues are understandable, they could be addressed through the WTO. The fact that the Trump administration has taken the approach it has suggests that it does not merely want to ensure that China complies with existing rules; it wants to prevent China from catching up to the US technologically. This is obviously not acceptable to China.
This reading is reinforced by the National Security Strategy that the Trump administration released last December, which asserted that the US would "respond to the growing political, economic, and military competitions we face around the world." China was cited as the main challenger to "American power, influence, and interests," an adversary that is "attempting to erode American security and prosperity." This perspective fuels the risk of the so-called Thucydides Trap, in which an established power's fear of a rising rival leads to conflict.
We may yet avoid a trade war. Chinese President Xi Jinping seems eager to ease tensions, exemplified by his recent pledge to lower tariffs on imported American cars "significantly" and further open China's financial-services sector. Trump then declared that trade negotiations with China were going "very well."
One hopes that the war drums will be silenced through negotiation and mutual concessions. Then US and Chinese leaders can turn their attention to the broader problem of avoiding the Thucydides Trap, thereby preventing a clash with consequences that would dwarf those of a trade war.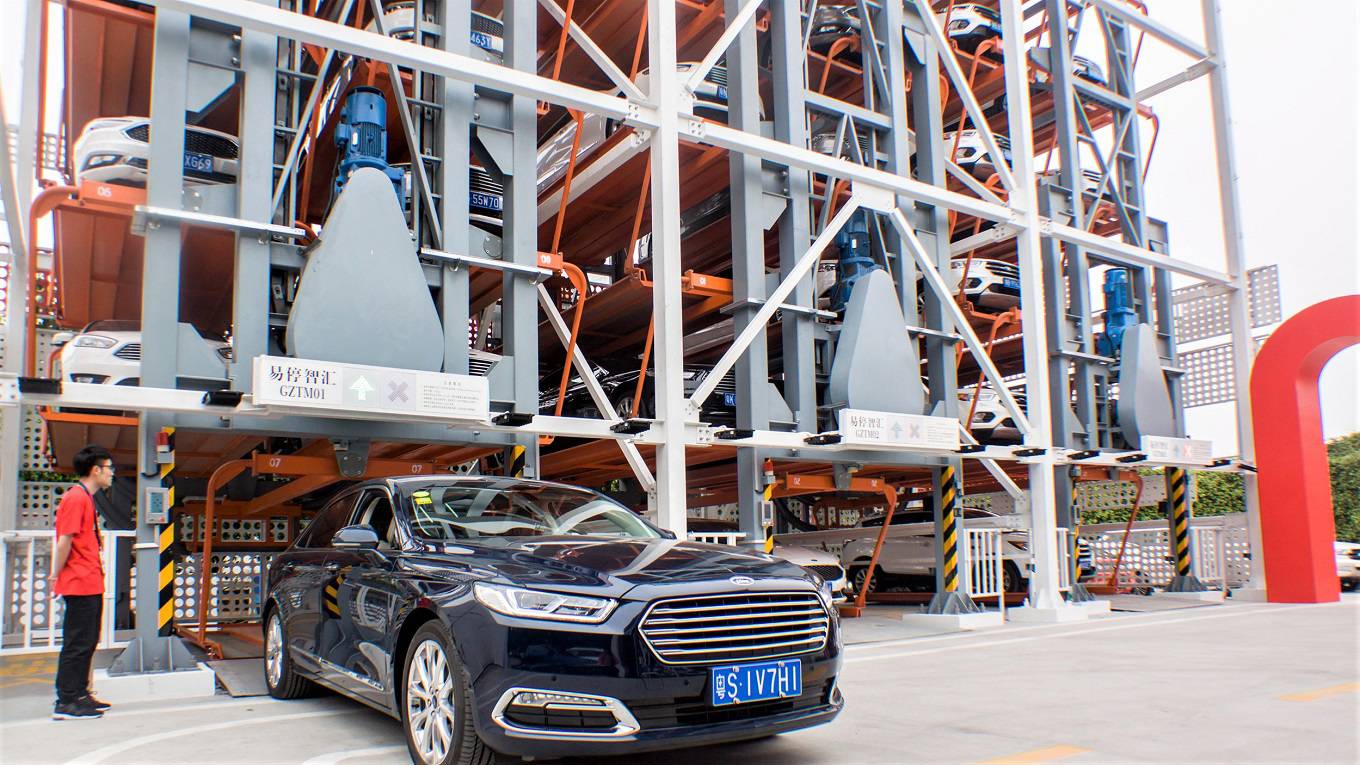 The Next Step for Chinese Economic Policy
Now that it has risen to the top of the global economy, China must adopt the necessary reforms to become fully compliant with the international rules that it accepted upon joining the World Trade Organization in 2001. Its current policy will only lead to a serious trade conflict with the US.
CAMBRIDGE – I am a great admirer of China and its ability to adjust its economic policies to maintain rapid growth. But now that it has risen to the top of the global economy, it must adopt the necessary reforms to become fully compliant with the international rules that it accepted upon joining the World Trade Organization in 2001.
When I first went to China in 1982, it was a very poor country governed by a thoroughly communist regime. Agriculture was completely collectivized. Because peasants had lost the right to farm their own land, agricultural output was extremely low. Beyond agriculture, individual ownership of the means of production was outlawed. A Chinese family could own a sewing machine for its own use, but it could not own two sewing machines or hire a neighbor to help produce garments.
Under the leadership of Deng Xiaoping, this began to change. Plots of land were returned to their previous owners, who were allowed to keep any output exceeding the government's mandatory quota. As a result, agricultural output soared, and farmers produced a range of additional crops, like flowers and vegetables, to sell directly to the public. Restrictions on ownership of productive assets and on hiring workers were gradually relaxed, such that the private sector now accounts for the majority of economic activity in China.
The result was an explosion of economic growth and a rapid increase in living standards. Since 1982, China's real (inflation-adjusted) GDP has grown at an average annual rate of more than 7%. Per capita real GDP is now 18 times higher, with some 800 million people having been lifted out of poverty since the start of Deng's reforms. Although overall per capita output in China is still only a quarter of the US level, the standard of living in China's major cities is impressively high. To see the gleaming skyscrapers and array of shops serving affluent young people is to appreciate the change that has occurred in just a few decades.
Deng once declared, "To get rich is glorious." China's people have responded. Private entities flourish, and a very active stock market allows widespread share ownership. China apparently has more self-made billionaires than the United States.
The combination of private incentives and effective education is a key reason for China's rapid growth. China has an ancient tradition of promoting the brightest students based on extensive examinations. The officials who worked for the emperors were selected based on written exams of Confucian thought. Now literacy is universal and national examinations are used to decide who goes to the top universities. More than a million Chinese students have studied in the US, and several of the top government economic officials have done graduate work there.
In many ways, the Chinese economy now works like a large American multinational corporation. Broad strategy is set by management at the top: growth targets, the structural shift from heavy industry to consumption, the Belt and Road Initiative (which will guide exports and foreign aid), and so on. Individual managers are tried out in regional cities and promoted based on their success in achieving the goals set by national leaders.
The goals set by President Xi Jinping and the current government are to increase the sophistication of the economy and achieve a middle-class standard of living for the population. To succeed, China is investing large sums in research and technical education.
But in their eagerness to catch up to the West, China has also stolen technology from Western companies. Under President Barack Obama, the US accused China of engaging in cyber espionage against American firms and stealing their intellectual property. Presidents Xi and Obama subsequently signed a communiqué in 2013 renouncing such cyber theft.
But China continues to take technology from US companies. It does so by requiring foreign companies that want to do business in China to form joint ventures with Chinese firms, allowing the Chinese partners to obtain US firms' technology. And while the WTO prohibits member countries from conditioning market access on such mandatory technology transfers, the Chinese have responded that nothing is mandatory, because companies do not have to do business in China.
That is clearly disingenuous, and the announcement of large US tariffs on Chinese exports is intended to encourage China to comply with the WTO rule on technology transfer. The Chinese may be getting the message. In an important recent speech at this year's Boao Forum, Xi said that China will no longer require such joint ventures in the auto industry – an implicit admission that the requirement is a violation of the WTO rule.
It is time for China to extend this new policy and eliminate the joint-venture requirement completely. Although the US does not have such a requirement, it would be helpful for both countries to state openly that in the future no foreign company will be required to enter a joint venture or to transfer technology in other ways as a condition of doing business.
China can continue its rapid growth and technological development through its own efforts. Its current policy will only lead to a serious trade conflict.