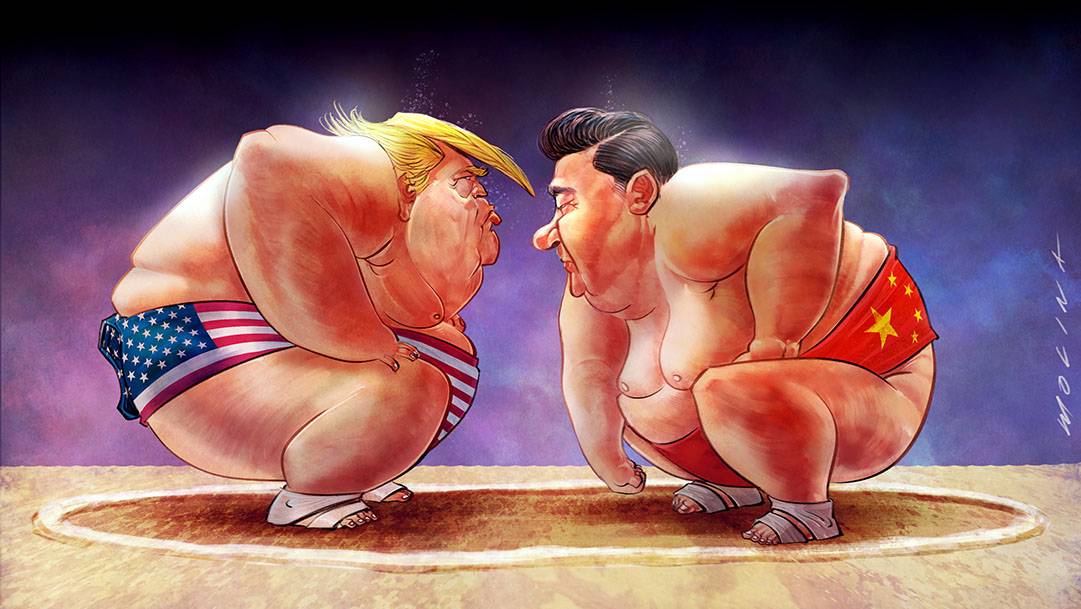 Trump and Xi to the Mat
US President Donald Trump and his Chinese counterpart, Xi Jinping, have brought their countries to the cusp of a new cold war. Whether they are in control of the situation, or are now being controlled by it, the stakes could not be higher.
In this Big Picture, NYU's Nouriel Roubini details precisely what a full rupture of Sino-American ties would mean for the global economy. Tsinghua University's Andrew Sheng and Geng Xiaoof Peking University note that the conflict has already done more damage than appearances would suggest, owing to today's loose monetary conditions. And Harvard's Jeffrey Frankel shows how the costs of the conflict are bearing down American businesses and consumers.
Meanwhile, China scholar Minxin Pei laments that the Trump administration has escalated the conflict unnecessarily through clumsy rhetoric and stubborn unilateralism. And Yale's Stephen Roach notes that the US's attacks on China today closely resemble its scapegoating of Japan in the 1980s.
Nonetheless, Brahma Chellaney of the Center for Policy Research argues that Xi has invited a confrontation, having ushered in an era of authoritarian governance that poses as great a threat to Asia as twentieth-century totalitarianism. And on the economic front, Jayati Ghosh of Jawaharlal Nehru University points out that China's trade practices are jeopardizing the region's development.
We hope you're enjoying Project Syndicate.
To continue reading, subscribe now.
Get unlimited access to PS premium content, including in-depth commentaries, book reviews, exclusive interviews, On Point, the Big Picture, the PS Archive, and our annual year-ahead magazine.
Already have an account or want to create one? Log in
http://prosyn.org/LOOJGME;