The Global Economy in 2018
The global economy will confront serious challenges in the months and years ahead, and looming in the background is a mountain of debt that makes markets nervous – and that thus increases the system's vulnerability to destabilizing shocks. Yet the baseline scenario seems to be one of continuity, with no obvious convulsions on the horizon.
HONG KONG – Economists like me are asked a set of recurring questions that might inform the choices of firms, individuals, and institutions in areas like investment, education, and jobs, as well as their policy expectations. In most cases, there is no definitive answer. But, with sufficient information, one can discern trends, in terms of economies, markets, and technology, and make reasonable guesses.
In the developed world, 2017 will likely be recalled as a period of stark contrast, with many economies experiencing growth acceleration, alongside political fragmentation, polarization, and tension, both domestically and internationally. In the long run, it is unlikely that economic performance will be immune to centrifugal political and social forces. Yet, so far, markets and economies have shrugged off political disorder, and the risk of a substantial short-term setback seems relatively small.
The one exception is the United Kingdom, which now faces a messy and divisive Brexit process. Elsewhere in Europe, Germany's severely weakened chancellor, Angela Merkel, is struggling to forge a coalition government. None of this is good for the UK or the rest of Europe, which desperately needs France and Germany to work together to reform the European Union.
One potential shock that has received much attention relates to monetary tightening. In view of improving economic performance in the developed world, a gradual reversal of aggressively accommodative monetary policy does not appear likely to be a major drag or shock to asset values. Perhaps the long-awaited upward convergence of economic fundamentals to validate market valuations is within reach.
In Asia, Chinese President Xi Jinping is in a stronger position than ever, suggesting that effective management of imbalances and more consumption- and innovation-driven growth can be expected. India also appears set to sustain its growth and reform momentum. As these economies grow, so will others throughout the region and beyond.
When it comes to technology, especially digital technology, China and the United States seem set to dominate for years to come, as they continue to fund basic research, reaping major benefits when innovations are commercialized. These two countries are also home to the major platforms for economic and social interaction, which benefit from network effects, closure of informational gaps, and, perhaps most important, artificial-intelligence capabilities and applications that use and generate massive sets of valuable data.
Such platforms are not just lucrative on their own; they also produce a host of related opportunities for new business models operating in and around them, in, say, advertising, logistics, and finance. Given this, economies that lack such platforms, such as the EU, are at a disadvantage. Even Latin America has a major innovative domestic e-commerce player (Mercado Libre) and a digital payments system (Mercado Pago).
In mobile online payments systems, China is in the lead. With much of the country's population having shifted directly from cash to mobile online payments – skipping checks and credit cards – China's payments systems are robust.
Earlier this month on Singles' Day, an annual festival of youth-oriented consumption that has become the single largest shopping event in the world, China's leading online payment platform, Alipay, processed up to 256,000 payments per second, using a robust cloud computing architecture. There is also impressive scope for expanding financial services – from credit assessments to asset management and insurance – on the Alipay platform, and its expansion into other Asian countries via partnerships is well underway.
In the coming years, developed and developing economies will also have to work hard to shift toward more inclusive growth patterns. Here, I anticipate that national governments may take a back seat to businesses, subnational governments, labor unions, and educational and non-profit institutions in driving progress, especially in places hit by political fragmentation and a backlash against the political establishment.
Such fragmentation is likely to intensify. Automation is set to sustain, and even accelerate, change on the demand side of labor markets, in areas ranging from manufacturing and logistics to medicine and law, while supply-side responses will be much slower. As a result, even if workers gain stronger support during structural transitions (in the form of income support and retraining options), labor-market mismatches are likely to grow, sharpening inequality and contributing to further political and social polarization.
Nonetheless, there are reasons to be cautiously optimistic. For starters, there remains a broad consensus across the developed and emerging economies on the desirability of maintaining a relatively open global economy.
The notable exception is the US, though it is unclear at this point whether President Donald Trump's administration actually intends to retreat from international cooperation, or is merely positioning itself to renegotiate terms that are more favorable to the US. What does seem clear, at least for now, is that the US cannot be counted on to serve as a principal sponsor and architect of the evolving rules-based global system for fairly managing interdependence.
The situation is similar with regard to mitigating climate change. The US is now the only country that is not committed to the Paris climate agreement, which has held despite the Trump administration's withdrawal. Even within the US, cities, states, and businesses, as well as a host of civil-society organizations, have signaled a credible commitment to fulfilling America's climate obligations, with or without the federal government.
Still, the world has a long way to go, as its dependence on coal remains high. The Financial Times reports that peak demand for coal in India will come in about ten years, with modest growth between now and then. While there is upside potential in this scenario, depending on more rapid cost reductions in green energy, the world is still years away from negative growth in carbon dioxide emissions.
All of this suggests that the global economy will confront serious challenges in the months and years ahead. And looming in the background is a mountain of debt that makes markets nervous and increases the system's vulnerability to destabilizing shocks. Yet the baseline scenario in the short run seems to be one of continuity. Economic power and influence will continue to shift from west to east, without any sudden change in the pattern of job, income, political, and social polarization, primarily in the developed countries, and with no obvious convulsions on the horizon.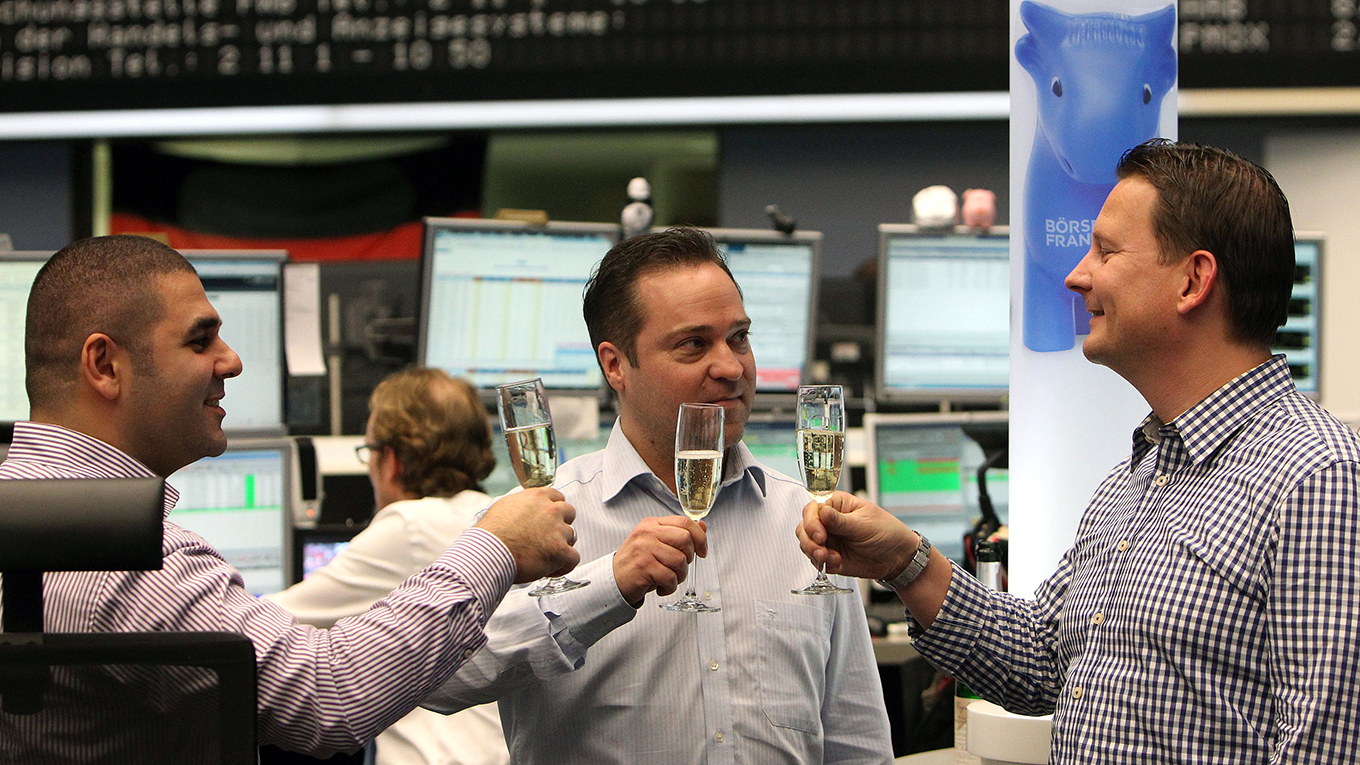 Today's Rational Exuberance
What many analysts still see as a temporary bubble, pumped up by artificial and unsustainable monetary stimulus, is maturing into a structural expansion of economic activity, profits, and employment that probably has many more years to run. There are at least four reasons for such optimism.
LONDON – With share prices around the world setting new records almost daily, it is tempting to ask whether markets have entered a period of "irrational exuberance" and are heading for a fall. The answer is probably no.
What many analysts still see as a temporary bubble, pumped up by artificial and unsustainable monetary stimulus, is maturing into a structural expansion of economic activity, profits, and employment that probably has many more years to run. There are at least four reasons for such optimism.
First and foremost, the world economy is firing on all cylinders, with the United States, Europe, and China simultaneously experiencing robust economic growth for the first time since 2008. Eventually, these simultaneous expansions will face the challenge of inflation and higher interest rates. But, given high unemployment in Europe and spare capacity in China, plus the persistent deflationary pressures from technology and global competition, the dangers of overheating are years away.
Without hard evidence of rapid inflation, central bankers will prefer to risk over-stimulating their economies rather than prematurely tightening money. There is thus almost no chance of a quick return to what used to be considered "normal" monetary conditions – for example, of US short-term interest rates rising to their pre-crisis average of inflation plus roughly 2%.
Instead, very low interest rates will likely persist at least until the end of the decade. And that means that current stock-market valuations, which imply prospective returns of 4% or 5% above inflation, are still attractive.
A second reason for confidence is that the financial impact of zero interest rates and the vast expansion of central bank money known as "quantitative easing" (QE) are now much better understood than they were when introduced following the 2008 crisis. In the first few years of these unprecedented monetary-policy experiments, investors reasonably feared that they would fail or cause even greater financial instability. Monetary stimulus was often compared to an illegal performance drug, which would produce a brief rebound in economic activity and asset prices, inevitably followed by a slump once the artificial stimulus was withdrawn or even just reduced.
Many investors still believe the post-crisis recovery is doomed, because it was triggered by unsustainable monetary policies. But this is no longer a reasonable view. The fact is that experimental monetary policy has produced positive results. The US Federal Reserve, which pioneered the post-crisis experiments with zero interest rates and QE, began to reduce its purchases of long-term securities at the beginning of 2014, stopped QE completely later that year, and started raising interest rates in 2015 – all without producing the "cold turkey" effects predicted by skeptics.
Instead of falling back into recession or secular stagnation, the US economy continued growing and creating jobs as the stimulus was reduced and then stopped. And asset prices, far from collapsing, hit new highs and accelerated upward from early 2013 onwards – exactly when the Fed started talking about "tapering" QE.
The Fed's policy experimentation points to a third reason for optimism. By demonstrating the success of monetary stimulus, the US has provided a roadmap that other countries have followed, but with long and variable lags. Japan started full-scale monetary stimulus in 2013, five years after the Fed. Europe lagged by seven years, starting QE in March 2015. And in many emerging economies, monetary stimulus and economic recovery only began this year. As a result, business cycles and monetary policy are less synchronized than in any previous global expansion.
That is good news for investors. While the Fed is raising interest rates, Europe and Japan are planning to keep theirs near zero at least until the end of the decade, which will moderate the negative effects of US monetary tightening on asset markets around the world, while European unemployment and Asian overcapacity will delay the upward pressure on prices normally created by a coordinated global expansion.
This suggests the fourth reason why the global bull market will continue. While US corporate profits, which have been rising for seven years, have probably hit a ceiling, the cyclical upswing in profits outside the US has only recently started and will create new investment opportunities. So, even if US investment conditions become less favorable, Europe, Japan, and many emerging markets are now entering the sweet spot of their investment cycles: profits are rising strongly, but interest rates remain very low.
All of these cyclical reasons for optimism are, of course, challenged by long-term structural anxieties. Can low interest rates really compensate for rising debt burdens? Is productivity really falling, as implied by most economic statics, or accelerating, as technological breakthroughs suggest? Are nationalism and protectionism poised to overwhelm globalization and competition? Will inequality be narrowed by job creation or widen further, causing political upheaval?
The list could go on and on. But these structural questions all have something in common: We will not know the true answers for many years. One thing we can say with confidence, however, is that market expectations about what may happen in the long term are strongly influenced by short-term cyclical conditions that are visible today.
During recessions, investor opinion is dominated by long-term anxieties about debt burdens, aging, and weak productivity growth, as has been true in the period since 2008. In economic upswings, psychology shifts toward the benefits of low interest rates, leverage, and technological progress.
When this optimistic shift goes too far, asset valuations rise exponentially and the bull market reaches a dangerous climax. Some speculative assets, such as cyber currencies, have already reached this point, and shares in even the best public companies are bound to experience temporary setbacks if they run up too fast. But for stock markets generally, valuations are not yet excessive, and investors are far from euphoric. So long as such cautiousness continues, asset prices are more likely to rise than fall.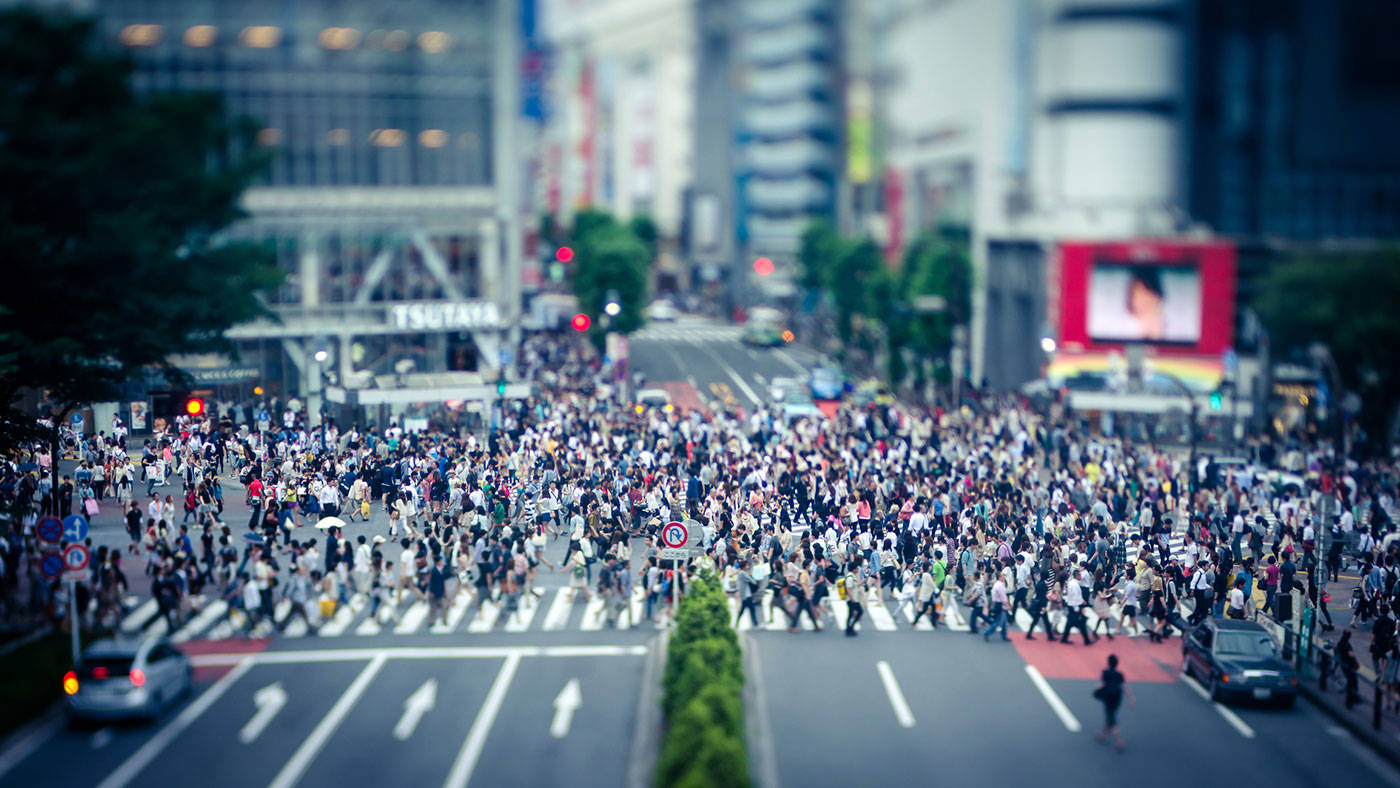 The Global Economy in 2067
In 50 years, the world economy is likely to be thriving, with global GDP growing by as much as 20% per year, and income and consumption doubling every four years or so. The key to ensuring such an outcome is novel policies that support greater equality, sustainability, and creativity.
NEW YORK – The world is experiencing a slow-motion economic crisis – one that, most experts agree, will continue for the foreseeable future. The global economy has grown in fits and starts since the economic crisis of 2008 – one of the longest recorded stagnations of the modern era. In virtually all middle- and high-income countries, wages (as a share of GDP) have been steadily declining for nearly 40 years. But what about the next 50?
Today, the situation certainly looks bleak. Economic stagnation and widening inequality have contributed to a surge in xenophobia and nationalism in the advanced countries, exemplified by the United Kingdom's vote to exit the European Union and the election of US President Donald Trump – and now his decision to withdraw from the Paris climate agreement. Meanwhile, large parts of the developing world – notably, the Middle East and North Africa – have been embroiled in conflict, with some teetering on the edge of state failure.
But while such turbulence is likely to continue for the near future, there is little consensus on what lies beyond that. To be sure, long-run forecasting is usually a fool's errand. In 1930, in similarly troubled times, none other than John Maynard Keynes tried his hand at it, with the famous essay "Economic Possibilities for our Grandchildren." He got his forecast wrong.
Nonetheless, Keynes's attempt surely sets a respectable precedent for economic future gazing. So here I go: in 50 years, I predict that the world economy is likely (though not guaranteed) to be thriving, with global GDP growing by as much as 20% per year, and income and consumption doubling every four years or so.
At first, this scenario probably seems farfetched. After all, the global economy currently is growing at a rate of just 3% annually (a bit worse, in the last few years). But it wouldn't be the first time global economic growth accelerated to previously unimaginable levels.
From 1500 to 1820, according to data collected by the late Angus Maddison, the world's annual growth rate was just 0.32%, with large sections of the world experiencing no growth at all. In China, annual per capita income stood at $600 throughout this period. For someone living at that time, today's disappointing 3% growth rate would have been inconceivable. How could they anticipate the Industrial Revolution, which lifted average annual global growth to 2.25% from 1820 to 2003?
Today, it is the Digital Revolution that promises to lift growth to new heights. Indeed, we are in the midst of dramatic technological breakthroughs, with advances in digital technology connecting all corners of the world. As a result, workers are not just becoming more productive; they are gaining greater access to employment. Individuals in developing countries, for example, are now able to work for multinational companies. The upshot is that more workers are participating in the labor market.
The economic effects of this trend have not been all positive. In the United States, for example, the average real (inflation-adjusted) wage has barely risen, even as unemployment has fallen to 4.3%. By enabling lower-wage workers abroad – and, increasingly, machines – to do more jobs, technology has reinforced this "maximum wage ceiling."
The key to breaking through this ceiling is to change the kinds of work in which people are engaged. Through improved education and training, as well as more effective redistribution, we can facilitate more creative work – from art to scientific research – which machines will not be able to do in the foreseeable future.
Though such work may seem wasteful, owing to the number of people and amount of time it takes to secure one major achievement or breakthrough, one such achievement or breakthrough is all it takes to create enough value to boost everybody's standard of living. And, indeed, as the creative sector grows, growth will pick up substantially.
This outcome is likely, but it is not certain. Ensuring it will require fundamental changes to our economies and societies.
For one thing, we must work to smooth workers' transition to more creative endeavors. This will require fundamental changes to education systems, including retraining for adults. It will also require policies and programs that provide some financial cushion to displaced workers; otherwise, the owners of machines and equity will seize on technological disruptions to capture an even larger share of the economic pie. Within countries, this can be achieved through some form of profit sharing, with, say, 15-20% of a country's total profits "owned" by the working classes.
Consumption patterns will also need to change. If, as overall consumption doubles every four years, we also double the number of cars on the road or miles that jets fly, we will quickly exceed the planet's limits. This is all the more true given that rising life expectancies will not only compound population growth, but also increase the share of elderly people. The right incentives will be needed to ensure that a large share of our wealth is directed at improving health and achieving environmental sustainability.
If we do not manage such policy shifts in the coming years, the world economy will probably swing to the other extreme over the next 50 years. In such a scenario, 2067 would be marked by even greater inequality, conflict, and chaos, with voters continuing to choose leaders who take advantage of their fears and grievances. What I believe can be ruled out is a middle ground, with the world looking roughly like it has over the last 30-40 years.
In 1967, the world saw big innovations in economics (the world's first ATM was installed outside London that June) and health (the world's first successful heart transplant was performed in South Africa in December). If 2067 is to be a fitting centenary for these breakthroughs, the current turmoil must motivate world leaders to work to develop and implement the novel policies we need to create a more prosperous,  equitable, and stable future.