The Turkish Emerging Market Timebomb
As the Turkish lira continues to depreciate against the dollar, fears of a classic emerging-market crisis have come to the fore. Turkish President Recep Tayyip Erdoğan's populist economic policies have finally caught up to him, and sooner or later, he will have to make nice with his country's traditional Western allies.
LONDON – Turkey's falling currency and deteriorating financial conditions lend credence, at least for some people, to the notion that "a crisis is a terrible thing to waste." I suspect that many Western policymakers, in particular, are not entirely unhappy about Turkey's plight.
To veteran economic observers, Turkey's troubles are almost a textbook case of an emerging-market flop. It is August, after all, and back in the 1990s, one could barely go a single year without some kind of financial crisis striking in the dog days of summer.
But more to the point, Turkey has a large, persistent current-account deficit, and a belligerent leader who does not realize – or refuses to acknowledge – that his populist economic policies are unsustainable. Moreover, Turkey has become increasingly dependent on overseas investors (and probably some wealthy domestic investors, too).
Given these slowly gestating factors, markets have long assumed that Turkey was headed for a currency crisis. In fact, such worries were widespread as far back as the fall of 2013, when I was in Istanbul interviewing business and financial leaders for a BBC Radio series on emerging economies. At that time, markets were beginning to fear that monetary-policy normalization and an end to quantitative easing in the United States would have dire consequences globally. The Turkish lira has been flirting with disaster ever since.
Now that the crisis has finally come to pass, it is Turkey's population that will bear the brunt of it. The country must drastically tighten its domestic monetary policy, curtail foreign borrowing, and prepare for the likelihood of a full-blown economic recession, during which time domestic saving will slowly have to be rebuilt.
Turkish President Recep Tayyip Erdoğan's leadership will both complicate matters and give Turkey some leverage. Erdoğan has steadily been seizing constitutional powers, reducing those of the parliament, and undercutting the independence of monetary and fiscal policymaking. And to top it off, he seems to be reveling in an escalating feud with US President Donald Trump's administration over Turkey's imprisonment of an American pastor and purchase of a Russian S-400 missile-defense system.
This is a dangerous brew for the leader of an emerging economy to imbibe, particularly when the United States itself has embarked on a Ronald Reagan-style fiscal expansion that has pushed the US Federal Reserve to raise interest rates faster than it would have otherwise. Given the unlikelihood of some external source of funding emerging, Erdoğan will eventually have to back down on some of his unorthodox policies. My guess is that we'll see a return to a more conventional monetary policy, and possibly a new fiscal-policy framework.
As for Turkey's leverage in the current crisis, it is worth remembering that the country has a large and youthful population, and thus the potential to grow into a much larger economy in the future. It also enjoys a privileged geographic position at the crossroads of Europe, the Middle East, and Central Asia, which means that many major players have a stake in ensuring its stability. Indeed, many Europeans still hold out hope that Turkey will embrace Western-style capitalism, despite the damage that Erdoğan has done to the country's European Union accession bid.
Among the regional powers, Russia is sometimes mentioned as a potential savior for Turkey. There is no doubt that Russian President Vladimir Putin would love to use Turkey's crisis to pull it even further away from its NATO allies. But Erdoğan and his advisers would be deeply mistaken to think that Russia can fill Turkey's financial void. A Kremlin intervention would do little for Turkey, and would likely exacerbate Russia's own financial and economic challenges.
The other two potential patrons are Qatar and, of course, China. But while Qatar, one of Turkey's closest Gulf allies, could provide financial aid, it does not ultimately have the wherewithal to pull Turkey out of its crisis singlehandedly.
As for China, though it will not want to waste the opportunity to increase its influence vis-à-vis Turkey, it is not the country's style to step into such a volatile situation, much less assume responsibility for solving the problem. The more likely outcome – as we are seeing in Greece – is that China will unleash its companies to pursue investment opportunities after the dust settles.
That means that Turkey's economic salvation lies with its conventional Western allies: the US and the EU (particularly France and Germany). On August 13, a White House spokesperson confirmed that the Trump administration is watching the financial-market response to Turkey's crisis "very closely." The last thing that Trump wants is a crumbling world economy and a massive dollar rally, which could derail his domestic economic ambitions. So a classic Trump "trade" is probably there for Erdoğan, if he is willing to come to the negotiating table.
Likewise, some of Europe's biggest and most fragile banks have significant exposure to Turkey. Combine that with the ongoing political crisis over migration, and you have a recipe for deeper destabilization within the EU. I, for one, cannot imagine that European leaders will sit by and do nothing while Turkey implodes on their border.
Despite his escalating rhetoric, Erdoğan may soon find that he has little choice but to abandon his isolationist and antagonistic policies of the last few years. If he does, many investors may look back next year and wish that they had snapped up a few lira when they had the chance.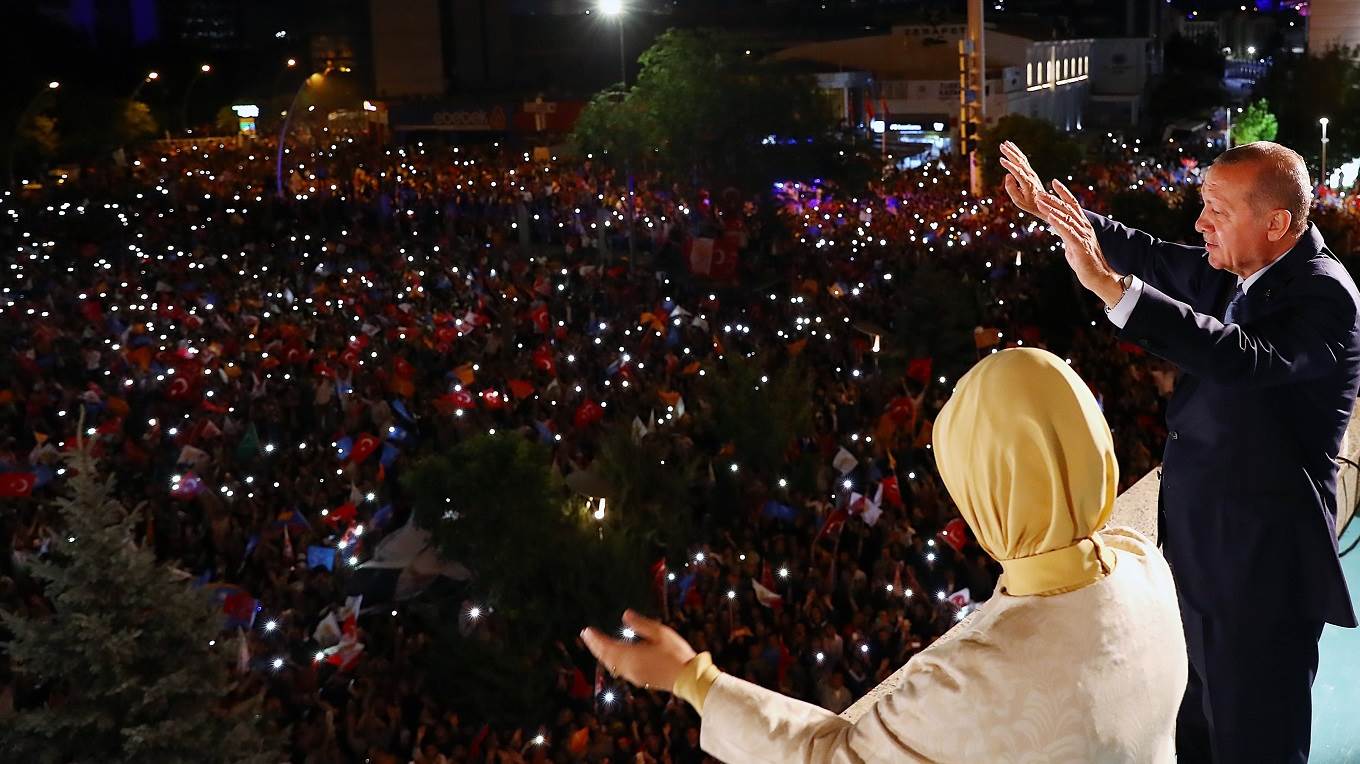 Erdoğan the Magnificent
With his reelection as president under a new constitution, Recep Tayyip Erdoğan has become Turkey's most powerful leader since the country began to hold contested elections in the years immediately following World War II. But two practical considerations will constrain how Erdoğan uses his impressive set of new prerogatives.
ISTANBUL – Turkish President Recep Tayyip Erdoğan has now fulfilled his ultimate political objective of being the country's first ever popularly elected executive president, receiving almost 53% of the national vote in Sunday's election. A year ago, Erdoğan pushed through constitutional amendments to transform Turkey's parliamentary democracy into a highly centralized presidential system. Now those amendments will come fully into force.
The constitutional changes give Erdoğan new powers to appoint vice presidents, ministers, and senior officials. They also allow him to dissolve parliament, be a member of a political party, have a greater say in appointing judges to the highest courts, issue decrees with the force of law, and impose a state of emergency. Narrowly approved by voters last April, the constitutional amendments also abolished the office of the prime minister. For the next five years, Erdoğan will be Turkey's head of state, head of its ruling Justice and Development Party (AKP), and head of government.
Erdoğan is secure in his position because an early presidential election requires a two-thirds parliamentary vote – an unlikely scenario given the AKP's near-majority. He has thus become Turkey's most powerful leader since the country began to hold contested elections in the years immediately following World War II. Turkey's domestic and foreign policies will now be shaped, ultimately, by one man.
This is of course the opposite of liberal democracy, a core feature of which is a robust set of institutional checks and balances designed to limit executive authority. The assignment of exceptionally broad powers to the executive president under the new constitution reflects a populist vision of government according to which the elected leader, as the true representative of the nation, should not be hindered in pursuing the nation's interests. The nation can judge the president's performance only every five years.
By adopting the constitutional text in a referendum, a slim majority of Turkish voters seem to have given their blessing to this populist conception of democratic politics. But two key considerations will constrain how Erdoğan uses his impressive set of new prerogatives.
First, despite winning the presidency, the AKP lost its outright majority in Parliament. With a tally of 42%, down seven points compared to the November 2015 election, the AKP was able to secure 293 of the parliament's 600 seats. As a result, Erdoğan will be forced to seek alliances to enact legislation. Even with the parliament's diminished role under the new constitution, control of the legislature remains important for the effective functioning of the state.
Erdoğan's natural ally in parliament is the far-right Nationalist Movement Party (MHP). The two parties were in a pre-electoral alliance, and Erdoğan owes his election to the 11% of the vote won by his political partner. But a deeper, long-term alliance with the MHP will have significant implications for Turkey's domestic politics and international standing. It will also constrain Erdoğan's room for policy maneuver.
At home, the MHP stands for order and security. The alliance with MHP will therefore preclude any opening – akin to the peace initiative launched by the AKP government in 2015 – toward Turkey's Kurds. By the same token, the MHP is not likely to be a natural partner for any large-scale democratic reforms aimed at strengthening fundamental freedoms.
On the foreign-policy front, the MHP's inherently Euroskeptic stance will further restrict Turkey's diplomatic space to rebuild its relations with its partners in the West. During the campaign, the MHP leadership even called for Turkey to withdraw its moribund bid for accession to the European Union.
Turkey's economic vulnerabilities pose a second and equally important constraint on Erdoğan's authority. Unlike commodity-based economies with current-account surpluses, like Russia and Brazil, Turkey is reliant on foreign savings. Turkey fuels its growth by tapping international capital markets to finance its annual external borrowing requirement of around $250 billion. This substantial deficit is the consequence of a chronic gap between investment and saving, and past AKP governments' failure to enact structural reforms to raise total productivity and enhance Turkey's international competitiveness.
An overemphasis on growth in recent years has exacerbated these difficulties. Last year, Turkey growth rate of 7% was among the highest in the OECD. But Erdoğan's expansionary policies have compounded the country's structural imbalances, with inflation rising to double digits, nominal interest rates reaching 16%, and the current-account deficit surpassing 6% of national income.
Erdoğan's performance as Turkey's executive president will therefore depend on his ability to chart a trajectory that satisfies the MHP's main priorities and addresses the adverse consequences of economic overheating. Both constraints are likely to become stronger over time, with the MHP increasingly emboldened by its parliamentary leverage, and the economy in growing need of a potentially contractionary adjustment.
Throughout Erdoğan's coming term, the question will nonetheless remain: Can these practical – and thus ephemeral – constraints serve as even a minimal proxy for the robust guarantees of a consolidated democratic system?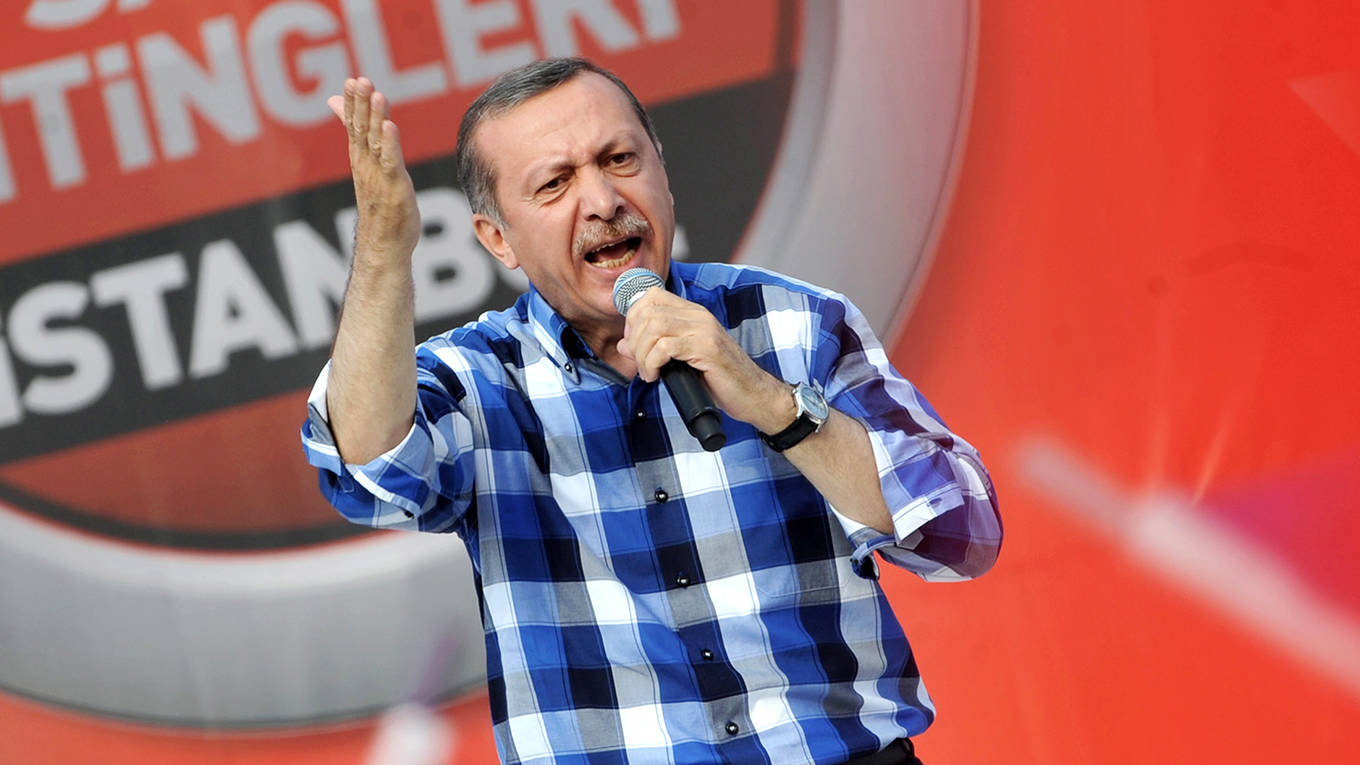 Erdoğan's Authoritarian Quackery
Turkey's currency is plunging, yet the central bank has been all but prohibited from raising interest rates, because Turkish President Recep Tayyip Erdoğan believes that raising interest rates actually causes inflation. What is it about dictators that leads them so consistently down the rabbit hole of charlatanism and conspiracy theory?
TBILISI – Why do conspiracy theories and general charlatanism so often receive their strongest support from the world's dictators? Sure, dictators are almost always oddballs themselves, but that cannot be all there is to it. In fact, it is worth asking whether quackery is a necessary feature of authoritarian rule.
The latest evidence that it is can be found at the heart of Turkey's current economic crisis. Turkey is saddled with debt and its currency, the lira, is plunging, yet the central bank has been all but prohibited from defending the currency by raising interest rates, because Turkish President Recep Tayyip Erdoğan believes that raising interest rates actually causes inflation.
The economics profession would beg to differ. But Erdoğan, as with much else, is not inclined to listen. On the contrary, to force the central bank to pursue his bizarre monetary policy, Erdoğan has installed his utterly unqualified son-in-law, Berat Albayrak, as the country's Minister of Finance and Treasury.
Having grown up in the Soviet Union, I am particularly sensitive to the impact of perverse scientific theories on a society. Joseph Stalin rejected Mendelian genetics (the fundamental laws of heredity) and even Darwin's theory of evolution in favor of the bogus theories of Trofim Lysenko, the Soviet biologist who believed that human traits were acquired, not inherited. With Stalin's backing, Lysenko – whose spurious agricultural research doomed perhaps millions of people to starvation – sent Soviet biology down a two-decade-long rabbit hole of lunacy.
Nikita Khrushchev may have overturned Stalinism, but he was no less a prisoner of theoretical perversity. He not only supported the Lysenko theories, but also believed ideologically hardened engineers and geologists who insisted that the rules of communism could defy the laws of nature. They told him that Soviet atomic bombs could be used to reverse the course of major rivers, allowing water to be redirected toward agriculture, rather than being "wasted" by flowing into the Arctic Sea.
Russia's experience with lethal authoritarian charlatanism is hardly unique. Hitler's embrace of demented racial "science" delivered the world into darkness and led, almost inexorably, to the Holocaust. The perversion of reason was so normalized under Nazi rule that Josef Mengele's grotesque human experiments could be discussed at scientific conferences just like any other medical research.
The same paranoia-fueled attraction to bogus science often motivates authoritarians to endorse conspiracy theories. Erdoğan, who has long been convinced that external forces are relentlessly plotting against his regime, is no exception.
In Erdoğan's eyes, these malevolent forces usually act through the financial markets. So far, he has refrained from claiming outright that these markets act at the behest of "world Jewry" (the architects, many Turkish Islamists believe, of the 1908 Young Turk revolution and the secular republic that arose after World War I). But his core supporters hear the dog whistle behind his condemnations of the forces of finance – forces that now seem to be demanding higher interest rates.
But perhaps no current leader is more susceptible to misbegotten science and half-baked conspiracy theories than the US president and wannabe authoritarian, Donald Trump. It should never be forgotten that Trump wormed his way into US politics by promoting the racist "birther" argument, which claimed that then-President Barack Obama was not born in the US and therefore did not qualify for the office he held.
Since entering the White House, the lunacy has only grown. On more than 20 occasions, Trump has tweeted about a potential link between vaccines and autism. That link – first promoted by a disgraced British doctor and a former Playboy playmate – has been conclusively refuted by the scientific community.
Trump also denies any link between human activity and climate change, again bucking the overwhelming scientific consensus. And he insists, over the protests of countless economists, that trade deficits are a sign of US economic weakness. According to Alan Levinovitz, a professor of religious studies at James Madison University, Trump uses capitalization in his tweets much as medical quacks and religious charlatans did in their efforts to bamboozle the public in centuries past.
It is by no means clear whether Trump himself knows the difference between real and fake. He appears convinced that the FBI and the media are conspiring to bring down his presidency. In this sense, Trump has taken what the historian Richard Hofstadter described as the "paranoid style" from the fringes of US politics into the mainstream. Perhaps a shared paranoid style is what draws Trump to Russian President Vladimir Putin, who has continually argued that the world is conspiring to deprive Russia of the great-power status it deserves.
In any case, as Turkey's crisis starkly demonstrates, even the most deeply held of misbegotten beliefs eventually run up against reality. "The world is what it is," as the late V.S. Naipaul put it at the start of his novel A Bend in the River. "Those who are nothing, or allow themselves to become nothing, have no place in it." The same could be said of authoritarian leaders. Those who refuse to recognize the world as it is – whether they are viewing it from Turkey, the US, Venezuela, or a host of other countries – eventually lose the position that their denial of reality was supposed to protect.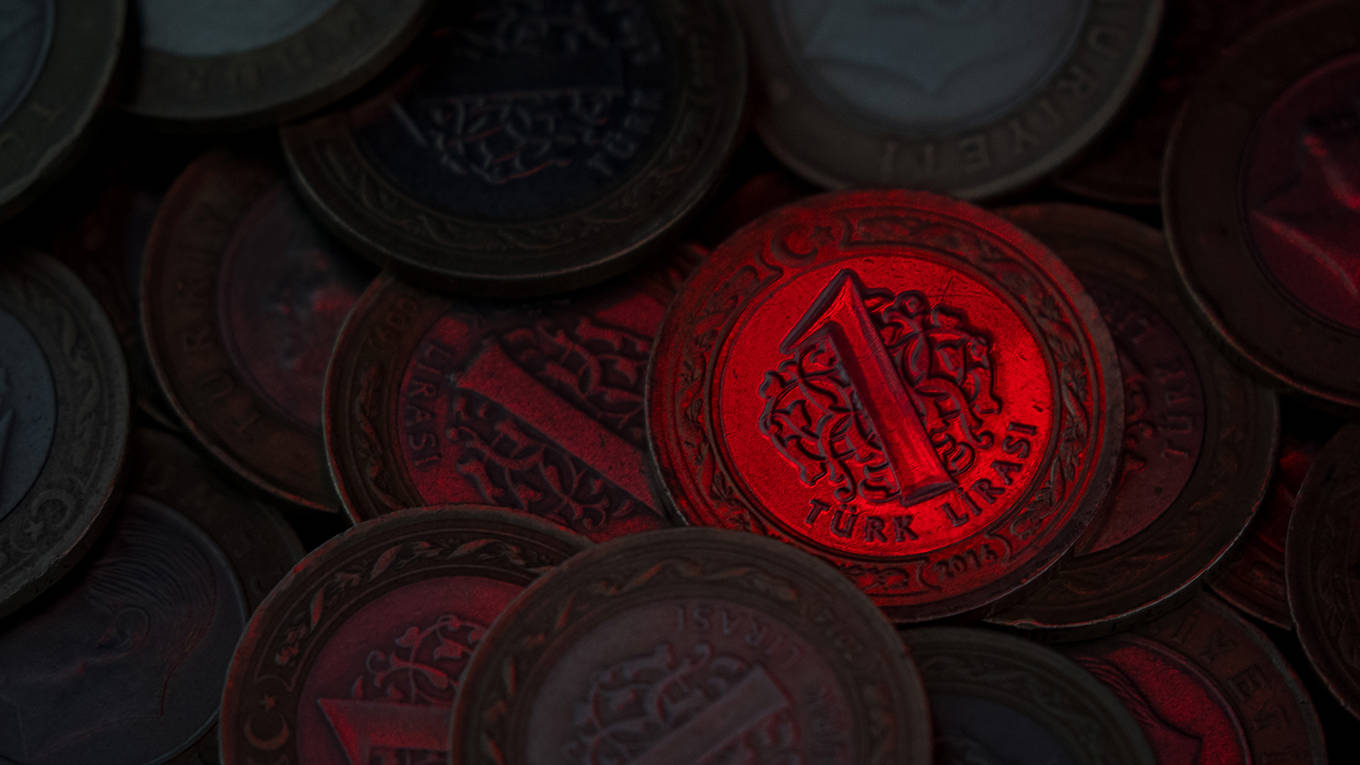 Can Turkey Rewrite the Crisis-Management Rules?
Rather than sticking with the approach taken by numerous other countries – including Argentina earlier this year – by raising interest rates and seeking some form of IMF support, Turkey has shunned both in a very public manner. Unless it changes course, the government risks much wider damage – and not just in Turkey.
LAGUNA BEACH – Whether by accident or design, Turkey is trying to rewrite the chapter on crisis management in the emerging-market playbook. Rather than opting for interest-rate hikes and an external funding anchor to support domestic policy adjustments, the government has adopted a mix of less direct and more partial measures – and this at a time when Turkey is in the midst of an escalating tariff tit-for-tat with the United States, as well as operating in a more fluid global economy. How all this plays out is important not only for Turkey, but also for other emerging economies that already have had to cope with waves of financial contagion.
The initial phases of Turkey's crisis were a replay of past emerging-market currency crises. A mix of domestic and external events – an over-stretched credit-led growth strategy; concerns about the central bank's policy autonomy and effectiveness; and a less hospitable global liquidity environment, owing in part to rising US interest rates – destabilized the foreign-exchange market.
A political spat with the US accelerated the run on the Turkish lira by fueling a self-reinforcing dynamic. And all of this occurred in the context of a more uncertain and – aside from the US – weakening global economy.
In keeping with the traditional emerging-market-crisis script, Turkey's currency crisis spilled over onto other emerging economies. As is typically the case, the first wave of contagion was technical in nature, driven mainly by generalized outflows from Turkey's currency and bond markets. The longer this contagion continues, the greater the concern that it will lead to more disruptive financial and economic outcomes. As such, central banks in several emerging economies – as diverse as Argentina, Hong Kong, and Indonesia – felt compelled to take counter-measures.
What has followed is what makes this episode of emerging-market crisis different, at least so far. Rather than sticking with the approach taken by numerous other countries – including Argentina earlier this year – by raising interest rates and seeking some form of support from the International Monetary Fund, Turkey has shunned both in a very public manner, including through strident remarks by President Recep Tayyip Erdoğan.
Facing an accelerated exchange-rate depreciation that, at one stage, almost halved the lira's value, Turkey has taken a variety of measures that attempt to simulate – albeit partially – the traditional approach that emerging economies have tended to follow in the past.
Domestically, it tightened funding conditions and, at the same time, provided liquidity to domestic banks, along with regulatory forbearance. It made it harder for foreigners to access lira liquidity, thereby squeezing speculators that had shorted the currency. It promised to deal with credit and fiscal excesses while ruling out capital controls. Externally, the government has mobilized at least $15 billion from Qatar to be used for direct investment in Turkey. And, in the midst of all this, the government also found time to retaliate against the doubling of tariffs on Turkish metal exports by US President Donald Trump's administration.
The question is whether this response will be enough to act as a circuit breaker, thus giving the Turkish economy and its financial system time to regain their footing. This is particularly important because continued currency turmoil would tip the economy into recession, raise inflation, stress the banking system, and increase corporate bankruptcies.
With this comes the toughest question of all for the government: Can it bring about recovery without reneging on its pledge not to raise interest rates or approach the IMF? It is possible, but not probable.
Absent additional measures, it is unlikely that a critical mass of corrective steps has been attained in Turkey. While the domestic policy adjustments provide short-term relief for the currency, they may be neither comprehensive nor sufficient as yet to return Turkey to a promising path for inclusive economic growth and durable financial stability.
On the external side, the funding from Qatar, assuming it materializes fully and in a timely fashion, appears small relative to Turkey's gross external funding needs. It also doesn't come with the IMF imprimatur that reassures many investors. And it is far from clear how this money will make its way into the economy to maximize the potential for currency stabilization.
And then there is the trade skirmish with the US.
Like other countries, it is only a matter of time until Turkey comes to the same realization as others about confronting the more protectionist stance adopted by the US. Because of its size and systemic influence, and assuming it remains willing to incur the risk of suffering some damage in the process, the US is destined to win a tit-for-tat tariff escalation. As such, the best approach is what the European Union decided to do last month: seek a way to pause the skirmish while working on the longer-term underlying issues.
Rather than rewriting the game plan for crisis management in emerging markets, Turkey may well end up confirming it. One hopes this will lead to the restoration of financial stability and growth as the government looks to reverse its stance on central-bank independence, interest-rate policy, and perhaps even the IMF. The alternative – persisting with the current approach and, in the process, running the risk of turning technical dislocations into much more damaging longer-term economic and financial disruptions – would also prove problematic for other emerging economies.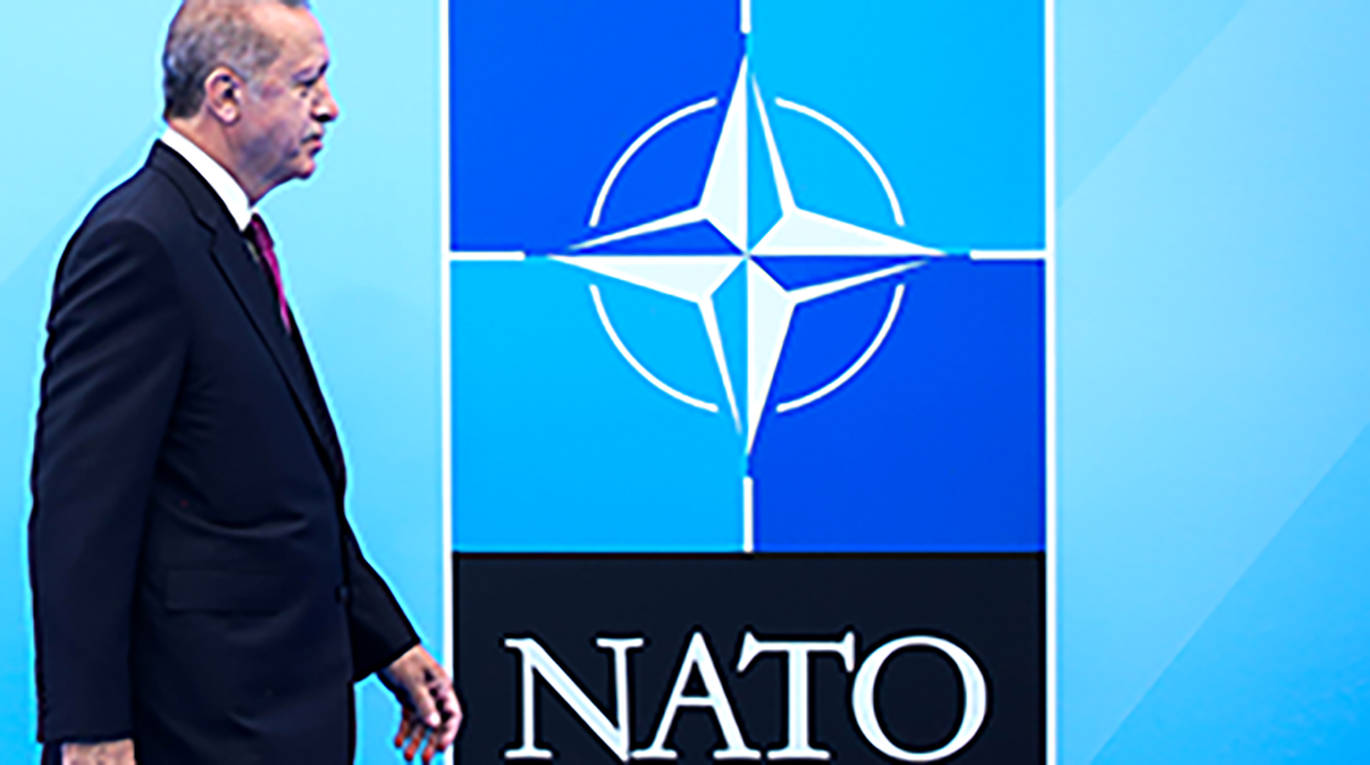 The West Must Face Reality in Turkey
Turkey's currency crisis and standoff with the United States over the imprisonment of an American pastor have exposed the crumbling edifice of the two countries' Cold War-era partnership. Rather than hold out hope that Turkey will return to the Western fold, US and European policymakers must consider a new policy toward the country.
NEW YORK – Now that Turkey is at loggerheads with its erstwhile ally, the United States, the country's currency crisis has morphed into a political problem of the first order. The immediate issue is Turkey's refusal to release the American pastor Andrew Brunson, who is being held on charges of terrorism, espionage, and subversion for his alleged role in the failed July 2016 coup against Turkish President Recep Tayyip Erdoğan.
The US government is right to object to Brunson's detention. But its reaction has been counterproductive. In particular, the imposition of additional US tariffs on imports of Turkish steel and aluminum could further undermine confidence in Turkey's economy, triggering a wider crisis that would do serious harm to the global economy. Moreover, tariffs allow Erdoğan to blame his country's economic woes on America, rather than on his own government's incompetence.
It is still possible that the Turkish government will find a way to release Brunson, and that US President Donald Trump, anxious to demonstrate fealty to the evangelicals who form a core part of his base, will rescind the tariffs. But even if the immediate crisis is resolved, the structural crisis in US-Turkish relations – and Western-Turkish relations generally – will remain. We are witnessing the gradual but steady demise of a relationship that is already an alliance in name only. Though the Trump administration is right to have confronted Turkey, it chose not only the wrong response, but also the wrong issue.
The relationship between Turkey and the West has long been predicated on two principles, neither of which obtains any longer. The first is that Turkey is a part of the West, which implies that it is a liberal democracy. Yet Turkey is neither liberal nor a democracy. It has effectively been subjected to one-party rule under the Justice and Development Party (AKP), and power has become concentrated in the hands of Erdoğan, who is also the AKP's leader.
Under Erdoğan, checks and balances have largely been eliminated from the Turkish political system, and the president controls the media, the bureaucracy, and the courts. The same failed coup that Erdoğan cites as grounds to imprison Brunson has also served as an excuse for detaining thousands of others. At this point, it is impossible to see how Erdoğan's Turkey could ever qualify for EU membership.
The second principle underlying Turkey's "Western" status is alignment on foreign policy. Turkey recently bought more than 100 advanced F-35 fighter jets from the US. Yet, in recent years, Turkey has also supported jihadist groups in Syria, moved closer to Iran, and contracted to purchase S-400 surface-to-air missiles from Russia.
Above all, Turkey and the US find themselves on different sides in Syria. While the Syrian Kurds have been close partners of the US, they have been deemed terrorists by Turkey, owing to their ties to Kurdish groups inside Turkey that historically have sought autonomy, if not independence. Against this backdrop, it is not far-fetched to imagine US and Turkish forces coming to blows.
Some might say that the current level of US-Turkish friction is nothing new; the two countries have long had their share of differences. The Turks were not happy with the US decision to withdraw medium-range missiles from Turkey as part of the deal that ended the 1962 Cuban Missile Crisis. The two countries clashed repeatedly over the Turkish intervention and subsequent occupation of Northern Cyprus in 1974, and over US support for Greece. Turkey refused to give US military forces access to Incirlik Air Base during the Iraq war in 2003. And in recent years, the Turkish government has been infuriated by America's refusal to extradite the Pennsylvania-based cleric Fethullah Gülen, whom Erdoğan believes masterminded the 2016 coup attempt.
Still, what we are seeing today is something different. The anti-Soviet glue that kept the two countries close during the Cold War is long gone. What we have now is a loveless marriage in which the two parties continue to cohabitate under the same roof, even though there is no longer any real connection between them.
The problem is that the NATO treaty provides no mechanism for divorce. Turkey can withdraw from the alliance, but it cannot be forced out. Given this reality, the US and the European Union should maintain a two-pronged approach toward Turkey.
First, policymakers should criticize Turkish policy when warranted. But they must also reduce their reliance on access to Turkish bases such as Incirlik, deny Turkey access to advanced military hardware like F-35s, and reconsider the policy of basing nuclear weapons in Turkey. Moreover, the US should not extradite Gülen unless Turkey can prove his involvement in the coup with evidence that would stand up in a US court and satisfy the provisions of the 1981 mutual extradition treaty. Nor should the US abandon the Kurds, given their invaluable role in the fight against the Islamic State (ISIS).
Second, the US and Europe should wait until the Erdoğan era is over, and then approach Turkey's new leadership with a grand bargain. The offer should be Western support in exchange for a Turkish commitment to liberal democracy and to a foreign policy focused on fighting terrorism and pushing back against Russia.
Erdoğan recently warned in the New York Times that the US-Turkish partnership "could be in jeopardy," and that Turkey would soon start looking for new friends and allies if US unilateralism and disrespect were not reversed. In fact, the partnership was already in jeopardy, largely because of Turkish actions, and Erdoğan had already begun the process of looking for new friends and allies. It is time for the US and Europe to adjust to this reality.