The Ethics of Reducing Inequality
At the same time that poorer countries have been catching up to wealthier countries, income and wealth disparities within countries have been rising to alarming levels. Addressing this fundamental economic challenge will require a careful balance between policies that ensure equality and policies that reward work and innovation.
NEW YORK – Around the world, the effects of alarmingly high economic inequality are spilling over into politics and society. Economic insecurity is a driving force behind violent conflicts in the Middle East and the rise of fascist elements in some European countries, not least Hungary and Poland. Even in older democracies such as the United States, economic marginalization has led to a strengthening of chauvinist and supremacist identities and other social problems such as the opioid epidemic.
These trends have been ongoing for some time. But, according to Branko Milanovic of the City University of New York, a big shift occurred between 1988 and 2008. During this period of "high globalization," the two segments of the world making gains were the wealthiest 1% in rich and poor countries and the middle class in a few Asian countries – namely China, India, Indonesia, Thailand, and Vietnam. Meanwhile, the World Bank has shown that 766 million people – around 10% of the global population – were still living below the extreme-poverty threshold of $1.90 per day as of 2013.
Much has been written about the policies needed to rectify this dismal picture. And yet, powerful voices in both rich and developing countries – and, tragically, even among the misinformed poor – claim that current income disparities are fair because they are a result of free markets. Convincing them to support remedial interventions, then, will require a deeper look at the underlying logic and morality of inequality.
I was thinking about this as I read Chris Hughes's marvelous book Fair Shot: Rethinking Inequality and How We Earn. Hughes co-founded Facebook with Mark Zuckerberg and is now staggeringly wealthy at the ripe age of 34. His book gives a moving account of growing up in small-town North Carolina, trying awkwardly to fit in with the "white, wealthy kids," eventually coming out as gay, and doing well enough in school to gain admission to Harvard University.
Hughes ended up rooming with Zuckerberg, which was sheer luck. Indeed, a large part of his book deals with the role of luck in determining individual success. Though Hughes's father taught him that realizing the "American dream" is a matter of pulling oneself up by one's bootstraps, Hughes eventually reached the opposite conclusion. "My success at Facebook," he writes, "taught me that seemingly small events like who you choose to room with in college can have an outsized impact on the rest of your life."
Hughes's solution to the problem of inequality is to tax the rich in order to provide a guaranteed minimum income to the lower and middle classes. It is heartening that at least some of America's wealthiest individuals are honest enough to recognize the unfairness of the system, even though they have done well by it.
To understand the logic and morality of inequality, it is worth digging further into what Hughes says about luck. It is not just that one part of his wealth is due to luck; rather, all of it is. Luck determined that Hughes would be smart enough to get into Harvard and then meet Zuckerberg once there. Likewise, it was luck that Zuckerberg had learned Atari BASIC programming from his father when he was a child.
Some try to counter this by pointing out that hard work also matters. But that is beside the point. After all, whether or not one has a strong work ethic is itself due to luck, because it depends on one's genetic make-up, environment, and upbringing. Thus, the primacy of luck as a determinant of wealth means that there is no moral justification for economic inequality.
At this point, many well-intentioned radicals will conclude that we must therefore have total equality. But the "therefore" is invalid. Ensuring fairness and equity are important, to be sure, but so is eradicating poverty and improving opportunities for the middle class. Under current conditions, pushing for absolute equality could erode the incentive to work, leading to widespread economic breakdown. We have already seen this happen with many well-meaning social experiments in the past.
We will have to strike a balance. Today's unacceptably high inequality demands interventions to improve education and health, as well as redistributive taxation of the kind that Hughes recommends; but it also requires us to tolerate some income disparities to keep people and economies working.
Hughes's proposal for a minimum guaranteed income is a step in the right direction, but it would be a mistake to view it as the panacea. For the sake of argument, assume that the poorest half of the population cannot afford some vaccine that would ensure them basic good health. One might think that giving everyone a minimum guaranteed income would correct this injustice.
But now assume that there is only enough of some critical resource to produce vaccines for half the population. In this scenario, it wouldn't matter how much money you give to the poorest half of the population: the price of the drug would keep rising to the point where only the wealthiest half the population could afford it. Under conditions of scarcity, the only way to ensure a fair outcome would be to award the vaccines through a lottery.
The effectiveness of a guaranteed income, then, depends on the underlying general equilibrium of the economy. The vaccine scenario is just one example of the kind of complications that can arise. For Hughes's scheme to work, we will have to identify many more possible contingencies, and then design a system to preempt them.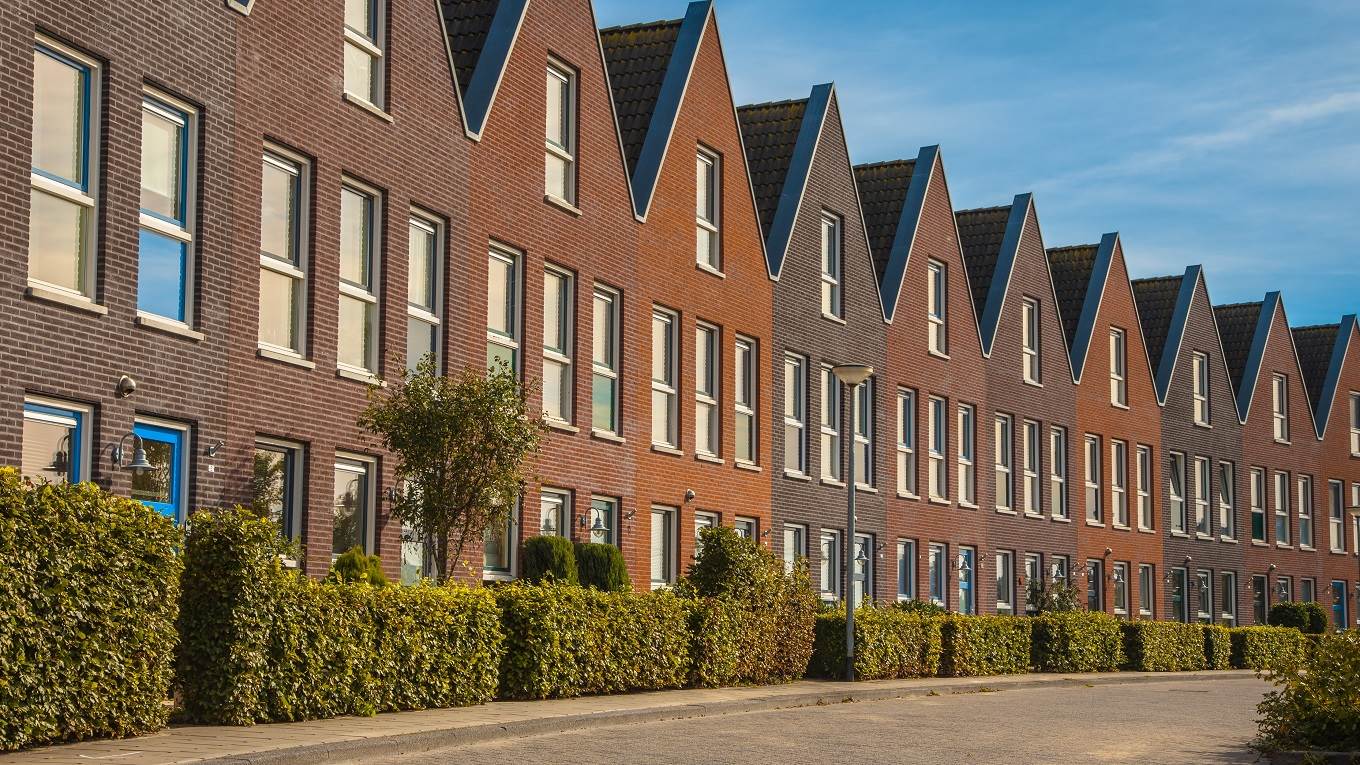 Saving the Shrinking Middle
From the anchoring role in society of the middle class to the agility and resilience of mid-size firms, the middle has long been regarded as consistent with both individual and collective wellbeing. Yet, in recent years, the middle has become less stable, less predictable, and more elusive.
LONDON – There was a time when many regarded being in the middle of the distribution – socially, politically, and in the business world – as a favorable, stabilizing, and desirable outcome. From the anchoring role in society of the middle class to the agility and resilience of mid-size firms, the middle was seen as consistent with both individual and collective wellbeing. Yet, in recent years, the middle has become less stable, less predictable, and more elusive, and its primacy – in economics, politics, business, asset management, and even sports – has become increasingly unsustainable.
Driven by structural changes, as well as lagging business and policy responses, the middle has been eroded – or is at risk – almost everywhere you look. Should this trend continue – which is subject to some debate – the implications would be far-reaching.
For decades, a rising median household income in advanced economies anchored the growth of a middle class that often opted for the political center. Together with stable and trusted institutions, the middle class acted as a stabilizer for a more prosperous society. In business, too, an environment in which mid-size firms flourished was viewed as desirable, because it reconciled small firms' lack of balance-sheet strength with their larger counterparts' tendency to slip into oligopolistic complacency.
But median incomes have stagnated, which, combined with the impact of technology and insufficient policy attention to the potential distributional effects of unfettered globalization, has gradually hollowed out the middle class around the world. As a result, both the hope and reality of a satisfying middle-class life, with its potential for upward social mobility, are in decline.
In addition to weakening an important social stabilizing force, the diminution of the middle class has fueled the politics of anger and undermined the political center, hitherto dominated by established parties. As polarization and fragmentation have increased, bipartisan policies have become a lot more difficult to pursue.
This trend is also reflected in declining public trust in expert opinion and established institutions. And all this has supported the growth of more extreme political parties and/or anti-establishment movements.
The middle is also proving less friendly and stable for business. In sector after sector, mid-size companies face greater competition from small disruptors and/or their large counterparts. This includes the financial sector, where higher regulatory and compliance costs have eaten away at the sustainability of mid-size providers. This is visible in the number of mergers among mid-size asset managers that lack a strong corporate parent.
Sports, too, is losing its middle. In the absence of forced equalization mechanisms (such as those used in the United States' National Football League), European soccer is now dominated by a handful of teams that have become business behemoths.
This last example also sheds light on important questions concerning what lies ahead. Is the erosion of the middle really inevitable? Are we in the midst of what economists call "multiple equilibria," in which one unfavorable shift makes another, even worse, shift more probable? Or will a mix of natural mean reversion and responsive policies restore the soundness and benefits of the center?
Given the rapid changes in technology and political disruptions, it is hard to know what lies ahead. But there seem to be enough indicators to suggest that, in certain areas, a strong middle can indeed be reclaimed if policies adapt quickly enough. That is probably the case when it comes to economic policies, where there is at last greater recognition of the importance of structural changes and distributional effects.
For example, economists are beginning to resist the inclination to rely on too many simplifying assumptions that facilitate modeling but are removed from reality. They are also beginning to redress the inadequate inclusion of financial linkages and insights from behavioral science, as well as overemphasis on single equilibrium conditions. And they are deepening their understanding of accelerating structural changes associated with technology, the impact of China and other emerging economies, and the politics of anger.
The more these changes feed into better policies, the greater the potential for political parties to present more compelling agendas, especially if they are presented by more engaging leaders.
The decline of the middle in business is also likely to result in some pushback, though the impact will differ significantly by industry and will be continuously challenged by structural headwinds. It is more likely to occur in some industries, such as big tech, where a regulatory response will probably be one outcome of a developing backlash, and less likely for asset management.
These developments have the potential to slow what, for now, has been a self-reinforcing migration away from the middle. But restoring faith in the feasibility and desirability of the middle – belief that the middle is strong enough to promote stability and prosperity – will take time, and sustained effort. And that loss of faith, compounded by accelerating technological change and the fragmentation of international order, goes a long way toward explaining why the future seems less predictable, and why the average person feels more unsettled.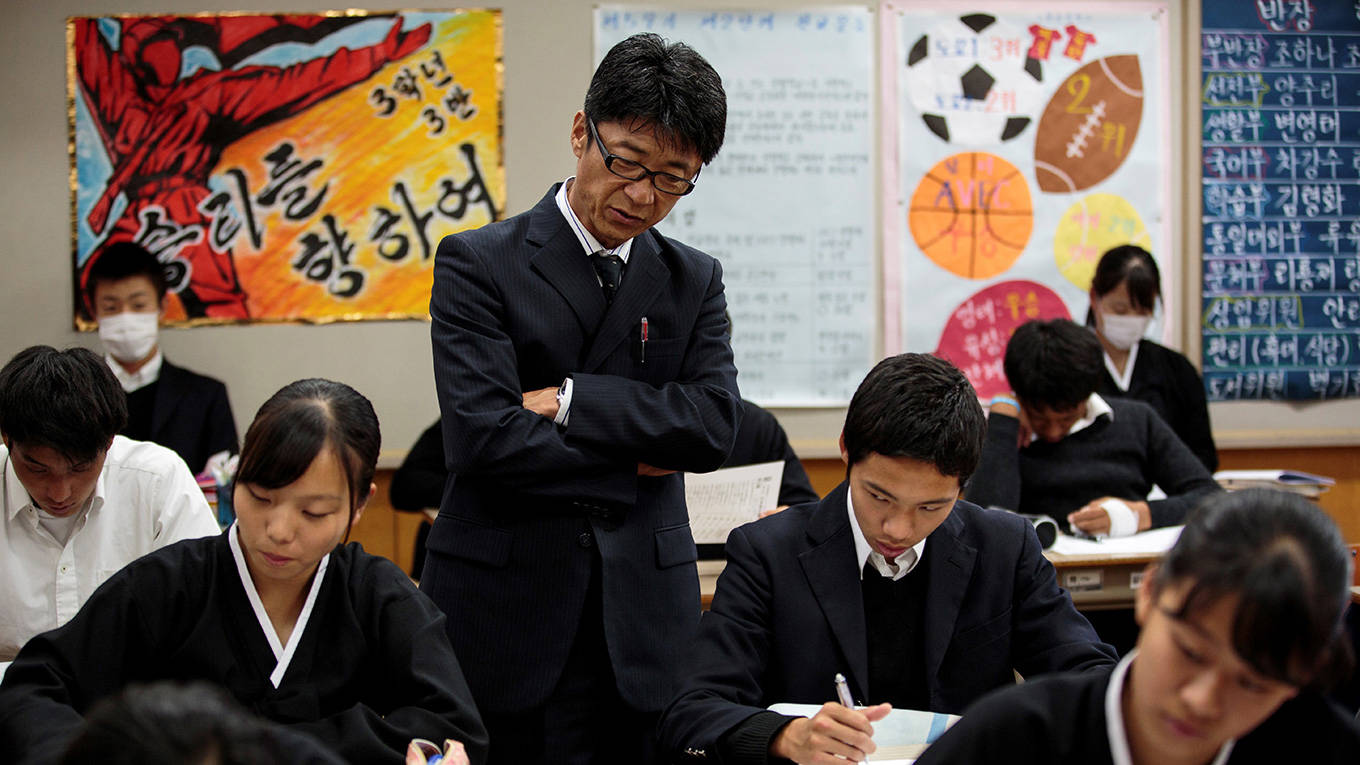 The Right Question About Inequality and Growth
The relationship between inequality and growth has become a hot topic for economists, with new research challenging the conventional view that greater inequality is the price that must be paid for higher output. But for policymakers, this debate is a distraction; the real question is how to assess outcomes and improve modes of distribution.
CAMBRIDGE – The belief that inequality hurts economic growth is gaining currency among policymakers. Some argue forcefully that high levels of inequality can make sustained growth impossible, and may even contribute to recessions. This view stands in stark contrast to the traditional view that there is a tradeoff between equality and growth, and that greater inequality is a price that must be paid for higher output.
Lost in the discussion, however, is whether any of this is actually germane to economic policymaking. I don't believe it is. Whether inequality is good or bad for growth should and will continue to concern social scientists. But those guiding an economy should focus on assessing outcomes and modes of distribution rather than on a puzzle that will never fully be solved.
Three developments make this refocusing necessary. For starters, while recent studies have concluded that higher levels of inequality produce lower long-term growth, other data have challenged this assumption, making definitive claims that are impossible to support, partly because different sources and types of inequality likely have different impacts on growth.
Second, most research focuses on the impact of inequality on growth, rather than on how specific policies affect growth. The former is of interest to social scientists and historians, but it is the latter that is relevant for policymakers.
And, finally, politicians generally defend their policies in terms of how they affect the middle class or the poor, not the arithmetic average of incomes across an economy – which gives equal weight to a $1 increase in the income of a poor person and that of a billionaire. So, even if reducing inequality was bad for overall growth, it might still be good for social welfare in the relevant sense, if it made many households in the middle better off.
The fact is, economic policies in the real world are nuanced and site-specific, making the search for a single answer to the question of how – and how much – inequality affects growth a Sisyphean task. Rather than concerning themselves with how to balance growth and inequality, policymakers would do better to focus on how policies impact average incomes and other welfare indicators.
Win-win policies – defined as distribution mechanisms that produce growth and reduce inequality simultaneously – are the easiest to evaluate, and the most advantageous to adopt. Education is a classic example. Reforms that cost little or no money, such as improving the quality of primary and secondary education, have been shown to encourage growth while ameliorating inequality. Even reforms that cost more – like expanding preschool education in the United States – generate economic benefits that far exceed the tax losses associated with funding them.
These types of approaches – what I call "all good things go together" policies – could be applied to other sectors of the economy that are being squeezed by imperfect competition. More vigorous antitrust policies, or increased consumer ownership of data, could strengthen competition and, in the process, boost efficiency and improve income distribution.
Any policy that promotes growth or lowers inequality without negatively affecting the other variable can also be classified as a win-win. A revenue-neutral reform of business taxes, for example, could raise the level of output with no meaningful impact on the distribution of income.
It is far more difficult to evaluate policies that involve a tradeoff between growth and inequality. For the sake of illustration, consider the effects of a hypothetical 10% reduction in labor taxes paid for by a lump-sum tax modeled using a neo-classical Ramsey growth model – a scenario that I detailed in a recent paper for the Olivier Blanchard and Lawrence Summers series on Rethinking Macroeconomics. This plan is good for growth, with average output increasing by 1%. But to understand how this policy would actually play out for taxpayers, I applied the scenario to the real distribution of US household incomes in 2010.
Nearly all households in the model experienced an increase in pre-tax income. But taxes increased for two-thirds of households. For middle-income households, the increased taxation was offset by earnings, but leisure also fell. As a result, the tax change left around 60% of households worse off, even as average household income grew, driven by gains at the top.
This analysis does not answer the question of whether this illustrative tax policy is a good idea. But most policymakers would likely object if they understood that growth would be achieved by higher taxes on two-thirds of households, leaving the median household working harder to earn the same after-tax income.
Social scientists should continue to ask whether inequality is good or bad for economic growth. More research is needed on the variables that affect growth, such as median income. Economists should also pay less attention to inequality in the aggregate, and more on the specific policies that might increase or reduce inequality.
But policymakers have different priorities than economists do. Rather than rethinking macroeconomics, policymakers must consider whether specific goals for social welfare and distribution can be achieved through win-win measures or through policies that make worthwhile tradeoffs. The answer may be to obsess less over aggregate data, and to focus more on how policy decisions impact real people.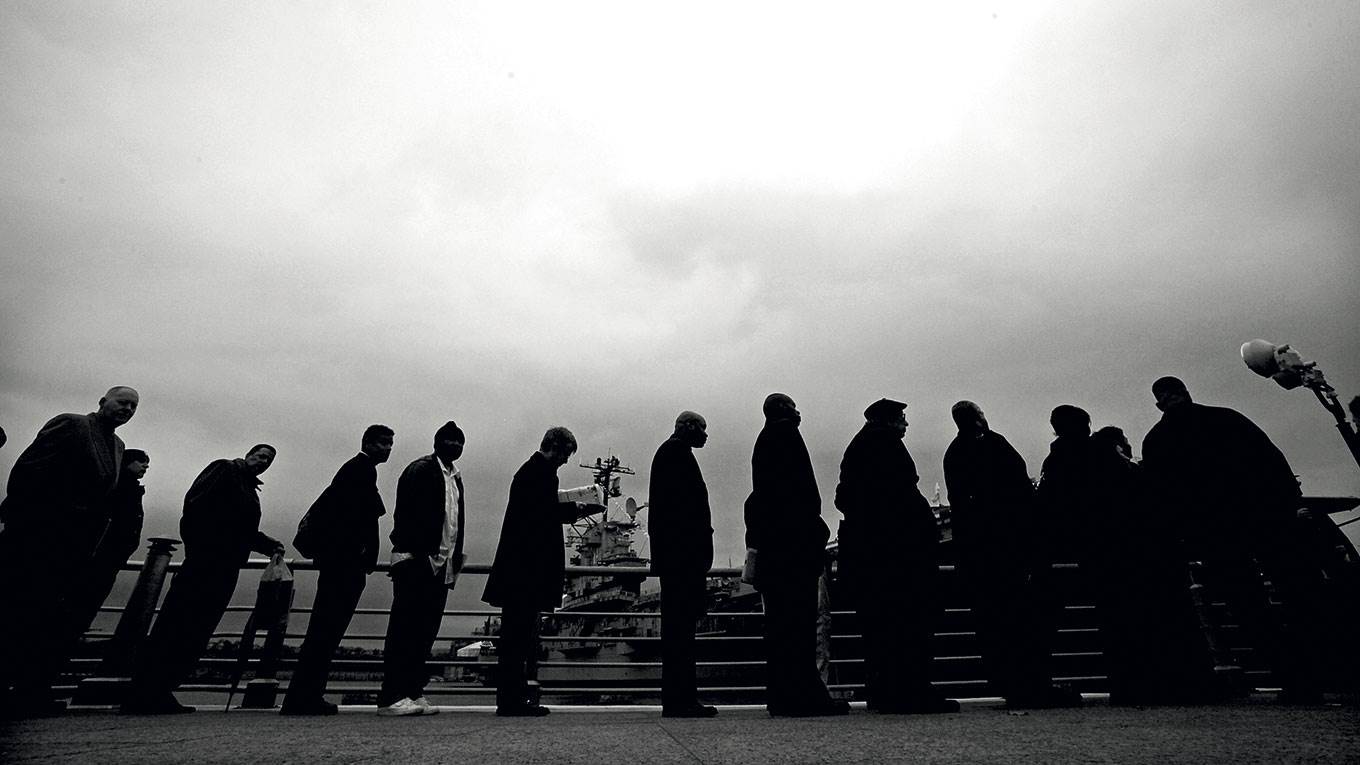 How Inequality Works
The political upheavals and populist incursions of the past few years owe much to widespread perceptions of inequality and economic injustice in advanced economies. While median wages have stagnated, incomes at the top have continued to rise, and there is growing evidence to suggest that the two phenomena are connected.
PRINCETON – Inequality has been named as a culprit in the populist incursions of 2016 and 2017. But what is inequality, and what role does it play in inhibiting or encouraging growth, or in undermining democracy? Does inequality kill, say, by driving people to suicide or to "deaths of despair"? Or is inequality a necessary evil that we must tolerate at certain levels?
These are questions I am often asked. But, truth be told, none of them is particularly helpful, answerable, or even well posed. Inequality is not so much a cause of economic, political, and social processes as a consequence. Some of these processes are good, some are bad, and some are verybad indeed. Only by sorting the good from the bad (and the very bad) can we understand inequality and what to do about it.
Moreover, inequality is not the same thing as unfairness; and, to my mind, it is the latter that has incited so much political turmoil in the rich world today. Some of the processes that generate inequality are widely seen as fair. But others are deeply and obviously unfair, and have become a legitimate source of anger and disaffection.
In the case of the former, it is hard to object to innovators getting rich by introducing products or services that benefit all mankind. Some of the greatest inequalities today are a consequence of industrial and health revolutions that began around 1750. Originally, these processes benefited just a few countries in northwest Europe. But they have since improved living conditions and health outcomes for billions of people around the world. The inequalities stemming from these advances – both within and between countries – are beneficial and fair, and a key feature of progress generally.
On the other hand, getting rich by bribing the state for special favors is clearly unfair, and rightly resented. Many in the United States – more so than in Europe – automatically regard capitalist or market outcomes as fair, and government action as arbitrary and unfair. They object to government or university-sponsored programs that seem to favor particular groups, such as minorities or immigrants.
This helps to explain why many white working-class Americans have turned against the Democratic Party, which they view as the party of minorities, immigrants, and educated elites. But another reason for growing public discontent is that median real (inflation-adjusted) wages in the US have stagnated over the past 50 years.
There are two different explanations for the divergence between median and top incomes, and it matters a great deal which one is correct. The first attributes it to impersonal and unstoppable processes such as globalization and technological innovation, which have devalued low-skill labor and favored the well educated.
The second explanation is more sinister. It holds that median-income stagnation is actually the direct result of rising incomes and wealth at the top. In this account, the rich are getting richer at the expense of everyone else.
Recent research suggests that there is some truth to the second story, at least in the US. Although globalization and technological change have disrupted traditional work arrangements, both processes have the potential to benefit everyone. The fact that they have not suggests that the wealthy have captured the benefits for themselves. It will take much more work to determine which policies and processes are holding down middle- and working-class wages, and by how much, but what follows is a preliminary list.
First, health-care financing is having a disastrous effect on wages. Because most Americans' health insurance is provided by their employers, workers' wages are essentially paying for profits and high salaries in the medical industry. Every year, the US wastes a trillion dollars – about $8,000 per family – more than other rich countries on excessive health-care costs, and has worse health outcomes than nearly all of them. Any one of several European financing alternatives could recoup those funds, but adopting any of them would trigger the fierce resistance of those now profiting from the status quo.
A related problem is increasing market consolidation in many sectors of the economy. As a result of hospital mergers, for example, hospital prices have risen rapidly, but hospital wages have not, despite a decades-long shortage of nurses. Increasing market concentration is probably a factor underpinning slow productivity growth, too. After all, it is easier to reap profits through rent-seeking and monopolization than through innovation and investment.
Another problem is that the US federal minimum wage – currently at $7.25 per hour – has not increased since July 2009. Despite broad public support, raising the minimum wage is always difficult, owing to the disproportionate influence that wealthy firms and donors have in Congress.
Making matters worse, more than 20% of workers are now bound by non-compete clauses, which reduce workers' bargaining power – and thus their wages. Similarly, 28 US states have now enacted so-called "right-to-work" laws, which forbid collective-bargaining arrangements that would require workers either to join unions or pay union dues. As a result, disputes between businesses and consumers or workers are increasingly settled out of court through arbitration – a process that is overwhelmingly favorable to businesses.
Yet another problem is outsourcing, not just abroad, but also within the US, where businesses are increasingly replacing salaried or full-time workers with independent contractors. The food servers, janitors, and maintenance workers who used to be a part of successful companies are now working for entities with names like AAA-Service Corporation. These companies operate in a highly competitive low-wage industry, and provide few or no benefits and little opportunity for advancement.
The earned income tax credit (EITC) has provided a boost in living standards for many low-paid US workers. But, because it is available only to those who work, it puts downward pressure on wages in a way that unconditional benefits, such as a basic-income grant, would not.
Unskilled immigration also poses a problem for wages, though this is controversial. It is often said that immigrants take jobs that Americans do not want. But such statements are meaningless without some reference to wages. It hard to believe that low-skilled Americans' wages would have remained as low as they did in the absence of inflows of unskilled immigrants. As the economist Dani Rodrikpointed out 20 years ago, globalization makes demand for labor more elastic. So, even if globalization does not reduce wages directly, it makes it harder for workers to get a pay raise.
Another structural problem is that the stock market rewards not just innovation but also redistribution from labor to capital. This is reflected in the share of profits relative to GDP, which has grown from 20% to 25% over the same period that median wages have stagnated. The increase would be even higher if executive salaries were counted as profits rather than wages.
The final problem on our preliminary list is political. We have entered a period of regulatory bonfires. The Consumer Financial Protection Bureau, despite having uncovered major scandals, is now under threat, as is the 2010 Dodd-Frank legislation, which introduced measures to prevent another financial crisis. Moreover, President Donald Trump has indicated that he wants to eliminate a rule requiring money managers to act in their clients' best interest. All of the deregulatory "reforms" currently being proposed will benefit capital at the expense of workers and consumers.
The same is true of US Supreme Court rulings in recent years. The court's decision in Citizens United v. FEC, for example, gave wealthy Americans and even corporations the ability to spend almost unlimited amounts to support candidates and engineer legislative and regulatory outcomes that work in their favor.
If this account of stagnant median wages and rising top wages is correct, then there may be a silver lining to our era of inequality, because it means that the US's dysfunctional labor market is not an irremediable consequence of unstoppable processes such as globalization and technological change.
Broadly shared progress can be achieved with policies that are designed specifically to benefit consumers and workers. And such policies need not even include redistributive taxation, which many workers oppose. Rather, they can focus on ways to encourage competition and discourage rent-seeking.
With the right policies, capitalist democracy can work better for everyone, not just for the wealthy. We do not need to abolish capitalism or selectively nationalize the means of production. But we do need to put the power of competition back in the service of the middle and working classes.