Europe's Chance to Lead on Robotics and AI
Artificial intelligence could be either the best or the worst thing that ever happened to mankind. To prepare for the profound changes to lives and livelihoods that lie ahead, the European Union should start establishing rules to protect all Europeans – and give the rest of the world a model to follow.
BRUSSELS – At least since Mary Shelley created Victor Frankenstein and his iconic monster in 1818, humans have had a morbid fascination with man-made beings that could threaten our existence. From the American television adaptation of "Westworld," which depicts an amusement park populated by androids, to the "Terminator" films, in which super-intelligent machines aim to destroy mankind, we often indulge the paranoid fantasy that our own technological creations might turn on us.
In Homo Deus, Hebrew University's Yuval Noah Harari argues that existing technological advances have already put mankind on a path toward its own demise. Developments in artificial intelligence (AI), algorithms that make better decisions than humans, and genetic engineering all imply that most human beings will be superfluous in the not-too-distant future.
At the Web Summit conference in Lisbon last month, the renowned physicist Stephen Hawking addressed the threats as well as the opportunities that lie ahead. "Success in creating effective AI," Hawking said, "could be the biggest event in the history of our civilization. Or the worst." The problem, he added, is that, "We just don't know. So we cannot know if we will be infinitely helped by AI, or ignored by it and sidelined, or conceivably destroyed by it."
Despite their stark warnings about the possible implications of existing technologies, however, both Hawking and Harari believe that we still have time to shape the future for ourselves. The changes ahead will raise a number of pertinent questions for policymakers. What will the spread of robotics and AI mean for defense and security or the future of employment? And what rules can ensure that these innovations are collectively beneficial?
So far, mainstream political debate about these questions has been limited. That is not surprising: as we saw with animal cloning, politics tends to lag behind science. In the European Union, single-market regulations are often adopted years after the scientific breakthroughs that made them necessary. But when it comes to robotics and AI, we cannot afford to hesitate.
Fortunately, as Hawking pointed out, some European policymakers have already begun legislative work on this front. In February of this year, the European Parliament adopted a resolution calling for the establishment of new rules governing AI and robotics. We are asking the European Commission to propose measures that will maximize the economic benefits of these technologies, while also guaranteeing a standard level of safety and security. Although I disagree with some of the proposals currently on offer, the fact that we are at least having a debate on the matter is a positive development.
While other countries are also considering new rules for robots and AI, the EU has a unique opportunity to take the lead. By acting now, we can ensure that the EU will not be forced to follow regulatory frameworks set by other countries. Ultimately, global rules will be required; and Europe has a chance to set the standard for what they should look like.
For starters, we will soon need a specific legal status for robots, so that we can determine who is liable for any damage they may cause. Moreover, as the Microsoft founder and philanthropist Bill Gates has warned, robotics and advanced algorithms will likely eliminate many jobs. In fact, the World Economic Forum estimates that five million jobs across 15 developed countries will be lost to automation by 2020.
Given that ongoing changes in the means of production have already kick-started this trend, Gates and some in the European Parliament have suggested that robots be taxed to pay for human services. Whether that is the best solution is now the topic of much debate; but, clearly, some kind of compromise will need to be made.
Robotics and AI will also raise profound ethical issues for liberal politicians, particularly with respect to privacy and safety. Fortunately, there is a broader political consensus on this issue than on taxation. The European Parliament has proposed a voluntary code of conduct for engineers and others working in the field of robotics. Ethical as well as legal standards are needed to ensure that robots and related technologies are designed with respect for human dignity in mind.
Lastly, the European Parliament has called on the European Commission to consider creating a new EU-level agency for robotics and AI, to provide public officials with technical, ethical, and regulatory expertise. To my mind, this would be a sensible step forward, given that an estimated 30% of the world's leading companies will employ a chief robotics officer by 2019.
We can be almost certain that today's technological advances will have a profound effect on our lives and livelihoods, akin to a new Industrial Revolution. By establishing regulations and standards now, the EU can ensure that all Europeans will benefit from the coming changes, rather than be engulfed by chaos.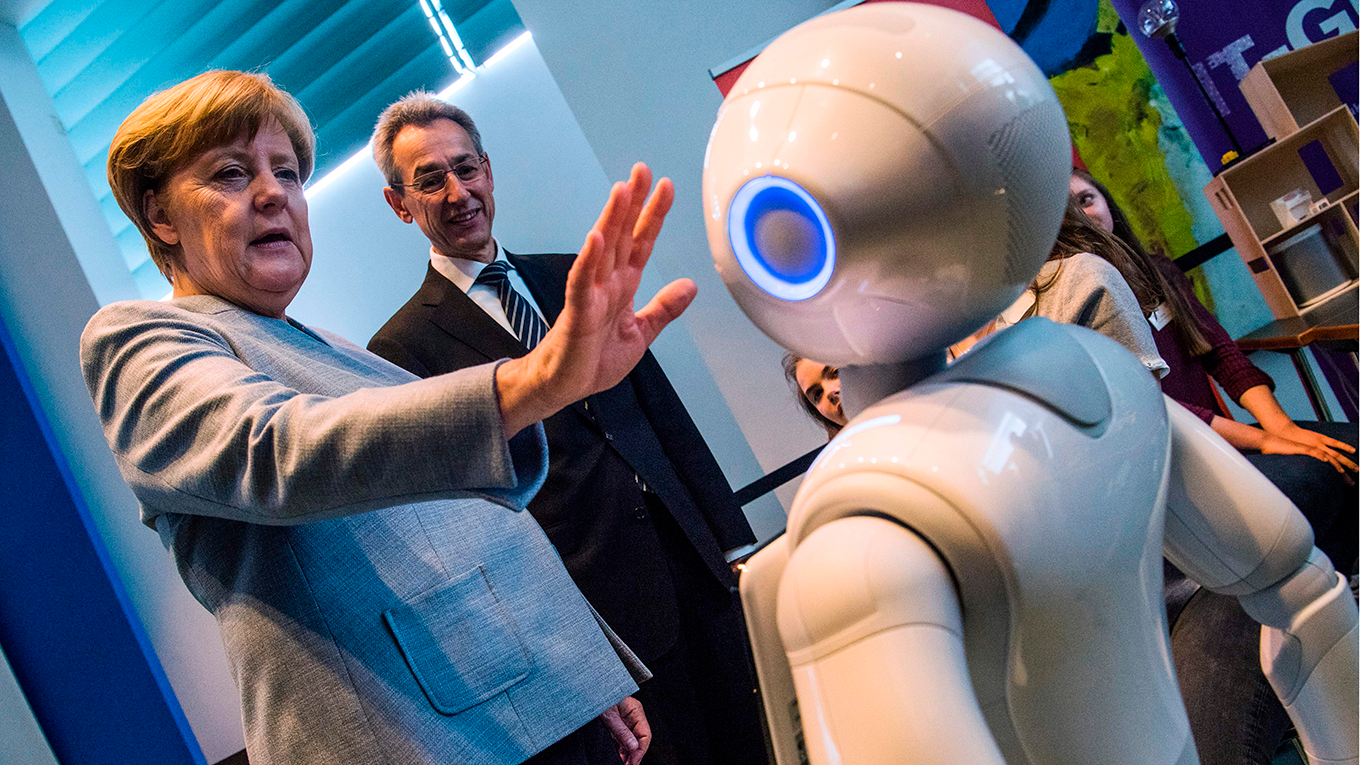 Rage Against the Machine?
Almost every aspect of our economies will be transformed by automation in the coming years. But history and economic theory suggest that fears about technological unemployment, a term coined by John Maynard Keynes nearly a century ago, are misplaced.
BERKELEY – Intelligent machines are transforming the way we produce, work, learn, and live throughout the world. Almost every aspect of our economies will be radically altered.
Major logistics companies and individual drivers are using new technologies to optimize their route planning. Companies like BMW and Tesla have already released self-driving features in their automobiles, which are produced with the help of sophisticated robots. The Associated Press is using artificial intelligence to help write news stories. 3D printers are being used to produce replacement parts – for both machines and humans. AT&T, in collaboration with Udacity, is offering online "nanodegrees" in data analytics. Drones are delivering health supplies to remote locations in poor countries.
These marvelous new technologies promise higher productivity, greater efficiency, and more safety, flexibility, and convenience. But they are also stoking fears about their effects on jobs, skills, and wages. Feeding these fears is a recent study by the University of Oxford's Carl Frey and Michael Osborne, and another by the McKinsey Global Institute (MGI), which find that large shares of employment in both developing and developed countries could technically be automated. History and economic theory, however, suggest that anxieties about technological unemployment, a term coined by John Maynard Keynes nearly a century ago, are misplaced.
In the future, as in the past, technological change is likely to fuel productivity gains and income growth, boosting demand for labor. Add to that lower prices and rising quality, and demand for goods and services will also increase. Many of the jobs created cannot even be imagined today, just as few people a century ago could have anticipated that automobiles would give rise to drive-through restaurants and roadside motels.
A new MGI report finds that under a moderate scenario for the speed and breadth of automation, about 15% of the global workforce, or 400 million workers, could be displaced between now and 2030. A faster pace of automation would trigger greater displacement.
The good news is that as a result of projected increases in demand for goods and services – driven primarily by rising incomes, the growing health-care needs of aging populations, and investment in infrastructure, energy efficiency, and renewables – enough new jobs are likely to be created to offset job losses. But the new jobs will differ mightily from the jobs displaced by automation, imposing painful transition costs on workers, businesses, and communities.
Depending on the pace of automation, 75-375 million workers, or 3-14% of the global workforce, will need to change occupational categories by 2030. In the United States and other developed economies where automation is likely to occur more rapidly, 9-32% of the workforce may need to change occupational categories and the skills associated with them.
In these countries, jobs in major occupational categories like production and office support, and jobs requiring a high school education or less, are likely to decline, while jobs in occupational categories like health and care provision, education, construction, and management, and jobs requiring a college or advanced degree, will increase.
According to one recent survey, the majority of Americans are concerned that automation will increase income inequality. Their concern appears warranted. As many middle-wage occupations succumb to automation, income polarization in the US and other developed countries is likely to continue. If workers displaced by automation are unable to find new jobs quickly, frictional unemployment will rise, putting downward pressure on wages.
So, what can be done to speed and ease the occupational transitions that automation will compel? For starters, fiscal and monetary policies to sustain full-employment levels of aggregate demand are critical. Policies to promote investment in infrastructure, housing, alternative energy, and care for the young and the aging can boost economic competitiveness and inclusive growth, while creating millions of jobs in occupations likely to be augmented, rather than displaced, by automation.
A second response must be a dramatic expansion and redesign of workforce training programs. Over the past two decades, government outlays for skills training and labor-market adjustment have fallen in most OECD countries. That has been compounded in the US by a sizeable decline in business spending on training as well.
These trends must be reversed. Lifelong learning needs to become a reality. Jobs will change as machines take over some tasks, and human activities will require different skills. MGI's analysis shows that higher-level cognitive abilities – such as logical reasoning, stronger communication skills, and enhanced social and emotional skills – will become more important, while machines take over routine capabilities common in the workplace today, including in cognitive tasks like data collection and processing.
For mid-career workers with children, mortgages, and other financial responsibilities, training that is measured in weeks and months, not in years, will be necessary, as will financial support to undertake such training. Sending people for two-year degrees at their own expense is not the answer.
Instead, nanodegrees and stackable credentials are likely to gain in importance. German-style apprenticeships combining classroom work and practical work, and enabling participants to earn a salary while learning, could be important solutions even for middle-aged displaced workers. Collaboration between companies and educational institutions, as AT&T (on whose board one of the authors serves), Starbucks, and other firms are showing, can provide workers with the new or enhanced skills that are increasingly needed.
Tax and other incentives to encourage more business investment in workforce training, especially by small and medium-size companies, may be necessary. Governments will also need to offer universal and portable social benefits like health care, child care, and retirement security, as well as transition support, to workers who are forced to change jobs, occupations, and employers frequently. Sweden's job-security councils, run by the private sector and funded by a payroll tax on companies, provide displaced workers with a comprehensive suite of income support, training, coaching, and assessment with caseworkers.
Like previous technologies, automation today promises major productivity gains, benefiting individuals, communities, and societies. But, for millions of workers, the path to an increasingly automated future could be long and difficult. It is up to us to make the policy and investment choices that can ease the transition, reduce its costs, and ensure that the income gains are equitably shared.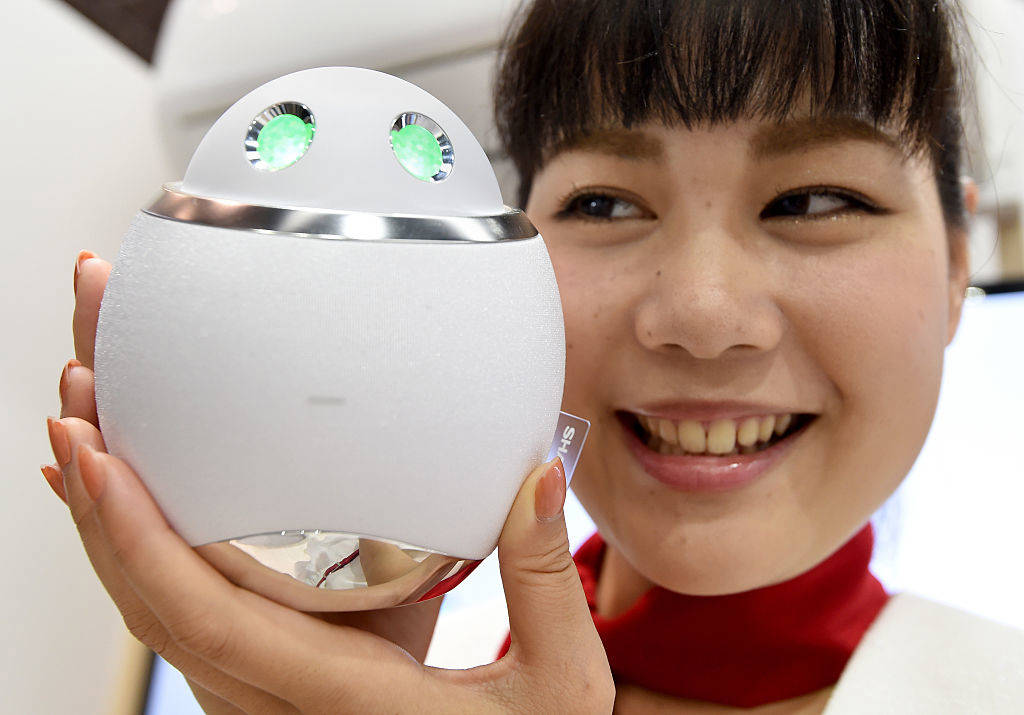 Charting Our AI Future
New artificial-intelligence applications will not confirm scaremongers' warnings or usher in a dystopian science-fiction scenario. But they will oblige us to reflect seriously on who we are, could be, and would like to become, while challenging the exalted status we have conferred on our species.
OXFORD – Galileo viewed nature as a book written in the language of mathematics and decipherable through physics. His metaphor may have been a stretch for his milieu, but not for ours. Ours is a world of digits that must be read through computer science.
It is a world in which artificial-intelligence (AI) applications perform many tasks better than we can. Like fish in water, digital technologies are our infosphere's true natives, while we analog organisms try to adapt to a new habitat, one that has come to include a mix of analog and digital components.
We are sharing the infosphere with artificial agents that are increasingly smart, autonomous, and even social. Some of these agents are already right in front of us, and others are discernible on the horizon, while later generations are unforeseeable. And the most profound implication of this epochal change may be that we are most likely only at the beginning of it.
The AI agents that have already arrived come in soft forms, such as apps, web bots, algorithms, and software of all kinds; and hard forms, such as robots, driverless cars, smart watches, and other gadgets. They are replacing even white-collar workers, and performing functions that, just a few years ago, were considered off-limits for technological disruption: cataloguing images, translating documents, interpreting radiographs, flying drones, extracting new information from huge data sets, and so forth.
Digital technologies and automation have been replacing workers in agriculture and manufacturing for decades; now they are coming to the services sector. More old jobs will continue to disappear, and while we can only guess at the scale of the coming disruption, we should assume that it will be profound. Any job in which people serve as an interface – between, say, a GPS and a car, documents in different languages, ingredients and a finished dish, or symptoms and a corresponding disease – is now at risk.
But, at the same time, new jobs will appear, because we will need new interfaces between automated services, websites, AI applications, and so forth. Someone will need to ensure that the AI service's translations are accurate and reliable.
What's more, many tasks will not be cost-effective for AI applications. For example, Amazon's Mechanical Turk program claims to give its customers "access to more than 500,000 workers from 190 countries," and is marketed as a form of "artificial artificial intelligence." But as the repetition indicates, the human "Turks" are performing brainless tasks, and being paid pennies.
These workers are in no position to turn down a job. The risk is that AI will only continue to polarize our societies – between haves and never-will-haves – if we do not manage its effects. It is not hard to imagine a future social hierarchy that places a few patricians above both the machines and a massive new underclass of plebs. Meanwhile, as jobs go, so will tax revenues; and it is unlikely that the companies profiting from AI will willingly step in to support adequate social-welfare programs for their former employees.
Instead, we will have to do something to make companies pay more, perhaps with a "robo-tax" on AI applications. We should also consider legislation and regulations to keep certain jobs "human." Indeed, such measures are also why driverless trains are still rare, despite being more manageable than driverless taxis or buses.
Still, not all of AI's implications for the future are so obvious. Some old jobs will survive, even when a machine is doing most of the work: a gardener who delegates cutting the grass to a "smart" lawnmower will simply have more time to focus on other things, such as landscape design. At the same time, other tasks will be delegated back to us to perform (for free) as users, such as in the self-checkout lane at the supermarket.
Another source of uncertainty concerns the point at which AI is no longer controlled by a guild of technicians and managers. What will happen when AI becomes "democratized" and is available to billions of people on their smartphones or some other device?
For starters, AI applications' smart behavior will challenge our intelligent behavior, because they will be more adaptable to the future infosphere. A world where autonomous AI systems can predict and manipulate our choices will force us to rethink the meaning of freedom. And we will have to rethink sociability as well, as artificial companions, holograms (or mere voices), 3D servants, or life-like sexbots provide attractive and possibly indistinguishable alternatives to human interaction.
It is unclear how all of this will play out, but we can rest assured that new artificial agents will not confirm the scaremongers' warnings, or usher in a dystopian science-fiction scenario. Brave New World is not coming to life, and the "Terminator" is not lurking just beyond the horizon, either. We should remember that AI is almost an oxymoron: future smart technologies will be as stupid as your old car. In fact, delegating sensitive tasks to such "stupid" agents is one of the future risks.
All of these profound transformations oblige us to reflect seriously on who we are, could be, and would like to become. AI will challenge the exalted status we have conferred on our species. While I do not think that we are wrong to consider ourselves exceptional, I suspect that AI will help us identify the irreproducible, strictly human elements of our existence, and make us realize that we are exceptional only insofar as we are successfully dysfunctional.
In the great software of the universe, we will remain a beautiful bug, and AI will increasingly become a normal feature.