China, the Innovation Dragon
Given its own policies, and those of the US, China is on track to become the world's innovation leader. By the end of 2018, it will likely be apparent to all just how quickly and easily this latest chapter in the Chinese success story will be written.
WASHINGTON, DC – China has achieved much since 1978, when Deng Xiaoping initiated the transition to a market economy. In terms of headline economic progress, the pace of China's transformation over the past 40 years is unprecedented. The country's GDP grew by nearly 10% per year on average, while reshaping global trade patterns and becoming the second-largest economy in the world. This success lifted 800 million people out of poverty, and the mortality rate of children under five years old was halved between 2006 and 2015.
The question now is whether China, well positioned to become the world's innovation leader, will realize that opportunity in 2018 or soon after.
China's transformation has been underpinned by an unprecedented manufacturing boom. In 2016, China shipped more than $2 trillion worth of goods around the world, 13% of total global exports. It has also pursued economic modernization through massive infrastructure investment, including bridges, airports, roads, energy, and telecoms. In less than a decade, China built the world's largest bullet train system, surpassing 22,000 kilometers (13,670 miles) in July 2017. Annual consumption is expected to rise by nearly $2 trillion by 2021, equivalent to adding another consumer market the size of Germany to the global economy.
Earlier this month, Apple CEO Tim Cook declared that, "China stopped being a low-labor-cost country many years ago, and that is not the reason to come to China." The country's manufacturing strengths now lie in its advanced production know-how and strong supply-chain networks. Understandably, China's leadership wants to increase productivity and continue to move further up the value chain.
Building on its 13th Five Year Plan (in May 2016), the authorities established objectives for China to become an "innovative nation" by 2020, an "international innovation leader" by 2030, and a "world powerhouse of scientific and technological innovation" by 2050. It also committed to increasing its expenditure on research and development to 2.5% of GDP and almost doubling the number of patents filed per 10,000 people by 2020.
To enable this innovation, municipal governments are building technology hubs, hoping to attract talent. The city of Guangzhou is encouraging researchers, entrepreneurs, and corporations to base themselves there. General Electric recently committed to build its first Asian biopharmaceutical project in an $800 million bio-campus. The southern city of Shenzhen is already known as the "Silicon Valley of Hardware," and the greater Shenzhen-Hong Kong area is ranked second in terms of global inventive clusters (measured by patents).
Business in China often operates at a speed and nimbleness unlike anywhere else in the world. China is fully embracing digital models, not just digitizing old models. Its lack of legacy systems has already enabled it to leapfrog the West in areas such as digital payments, the sharing economy (dockless bicycles are sweeping the world), and e-commerce.
Total spending on R&D in China (as a percentage of GDP) more than doubled from 0.9% in 2000 to 2.1% in 2016. To date, the increase has mostly been focused on applied research and commercial development, with only 5% dedicated to basic science. Nevertheless, China ranked 22nd in the 2017 Global Innovation Index (a survey of 127 countries and economies based on 81 indicators) ahead of Spain, Italy, and Australia. China's share of high-impact academic publications (the top 0.1% of papers in Scopus, which rates by citations) has grown, from less than 1% in 1997 to about 20% in 2016.
The sheer volume of university graduates (6.2 million in 2012, six times the 2001 total) combined with an internationally trained, highly skilled diaspora whose members return home in large numbers – there are 800,000 Chinese students in tertiary education abroad – is likely to produce enough talent to achieve the desired effect.
American workers are still considerably more productive than their Chinese counterparts. On average, each Chinese worker generates only about 19% of the amount of GDP that an American worker does. But this lead is being eroded.
Other factors in America's favor include 30 of the top 100 universities in the world, a risk-taking, entrepreneurial culture, and its companies' heavy exposure to market forces. Traditionally, this has driven US firms to compete aggressively, often relying on innovation.
But American industry is not as dynamic as it once was. Between 1997 and 2012, two-thirds of America's industries experienced an increase in market concentration, and a record 74% of employees are working at these aging (16 years or older) incumbents.
US President Donald Trump's administration seems to have completely misunderstood what is needed. Trump favors a more protectionist future, which would take the pressure off US companies to be globally competitive or truly innovative. American universities are being undermined by changes in the tax code and impending spending cuts – part of what appears to be a broader war on science. And immigration – an essential source of talent and ideas – looks likely to be restricted.
Given its own policies, and those of the US, China is on track to become the world's innovation leader. By the end of 2018, it will be more apparent just how quickly and easily this latest chapter in the Chinese success story will be written.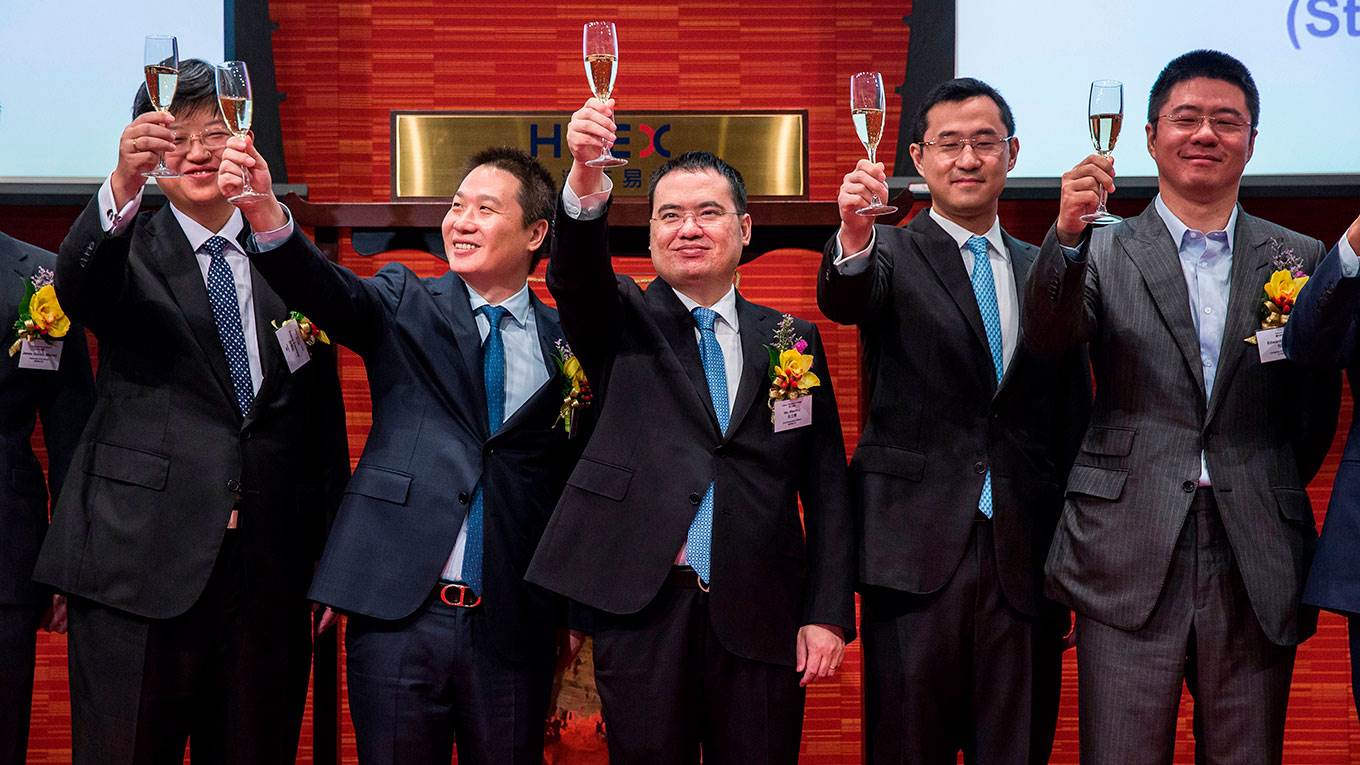 Will China Out-Innovate the West?
For decades, Western governments have offered protections for incumbent firms at the expense of new market entrants, and of productivity growth generally. With China quickly realizing the value of fair and free competition, the West urgently needs to change course, or risk being left behind.
NEW YORK – From the early nineteenth century to the early twentieth century, Western countries attributed their economic growth to the discoveries of "scientists and navigators." A country needed only the "zeal" to develop "obvious" commercial applications, and build the facilities to meet demand for new products.
Until recently, the Chinese believed the same thing. But now, Chinese businesspeople and entrepreneurs are increasingly showing not only the entrepreneurial drive to adapt to new opportunities, but also the desire and capacity to innovate for themselves, rather than simply copying what's already out there.
Indeed, more and more Chinese companies are realizing that they must innovate in order to get – and stay – ahead in the global economy. Several companies – notably Alibaba, Baidu, and Tencent – made breakthroughs, by offering digital-age infrastructure that facilitates innovative activity. And industrial firms have recently moved into robots and artificial intelligence.
For its part, China's government is evidently supportive of Chinese businesses developing a capacity to produce indigenous innovations. It no doubt recognizes that such innovations are all the more valuable when innovation remains weak in the West, where growth in total factor productivity (TFP) has continued its long slowdown.
In recent years, China's government has introduced initiatives aimed at increasing both entrepreneurship and innovation. It has shortened dramatically the process for forming a new company. It has built a vast number of schools, where Chinese children learn more about the world they will face. And it recently facilitated the entry of foreign experts to work on new projects in the business sector.
The authorities have also recognized the importance of allowing more competition in the economy. Individuals should be freed up to start new companies, and existing companies should be freed up to enter new industries. Competition solves a lot of problems – a point that is increasingly lost on the West.
At the World Economic Forum's annual meeting in Davos, Switzerland, in January, Chinese officials discussed basic reforms that the government introduced two years ago to increase competition. Under the new policy, excess capacity now signals that supply should be allowed to contract and prompt redundant firms to exit the market. Of course, excess demand signals that supply should be allowed to increase, leading to the entry of new firms.
The key insight is that when existing enterprises are protected from new market entrants bearing new ideas, the result will be less innovation and less "adaptation" to a changing world, to use Friedrich Hayek'sterm.
Another argument can be made. In any modern economy, virtually every industry operates in the face of a largely unknowable future. The more companies an industry has thinking about a problem, the more likely a solution is to be found. A company that has been kept out of an industry might know something that all the companies in the industry do not. Or some unique experience may have furnished an individual with "personal knowledge" that is impossible to transmit to others who have not had the same experience. Whatever the case, society benefits – through lower prices, more jobs, better products and services, and so forth – when outsiders with something to add are free to do so.
All of this was known to the great theorists of the 1920s and 1930s: Hayek, Frank Knight, and John Maynard Keynes. And now it is known to the Chinese, who understand that a country benefits when companies – each with its own thinking and knowledge – are free to compete.
The West seems to have forgotten this. Since the 1930s, most Western governments have seen it as their duty to protect established enterprises from competition, even when it comes from new firms offering new adaptations or innovations. These protections, which come in myriad forms, have almost certainly discouraged many entrepreneurs from coming forward with new and better ideas.
History is rife with evidence of the value of competition. In post-war Britain, into the 1970s, industries were controlled by exclusive clubs within the Confederation of British Industry, which barred new entrants. By the time Margaret Thatcher became prime minister in 1979, TFP had stagnated. But Thatcher put a stop to the Confederation's anti-competitive practices, and Britain's TFP was growing again by the mid-1980s.
We are now seeing something similar in China. By 2016, China's TFP growth rate had been slowing for a number of years. But since the reforms that year, it has been increasing.
The West must address its great TFP slowdown, which has lasted since the late 1960s. Ending protection of incumbents from new entrants possessing ideas for new adaptions and innovations is a good place to start.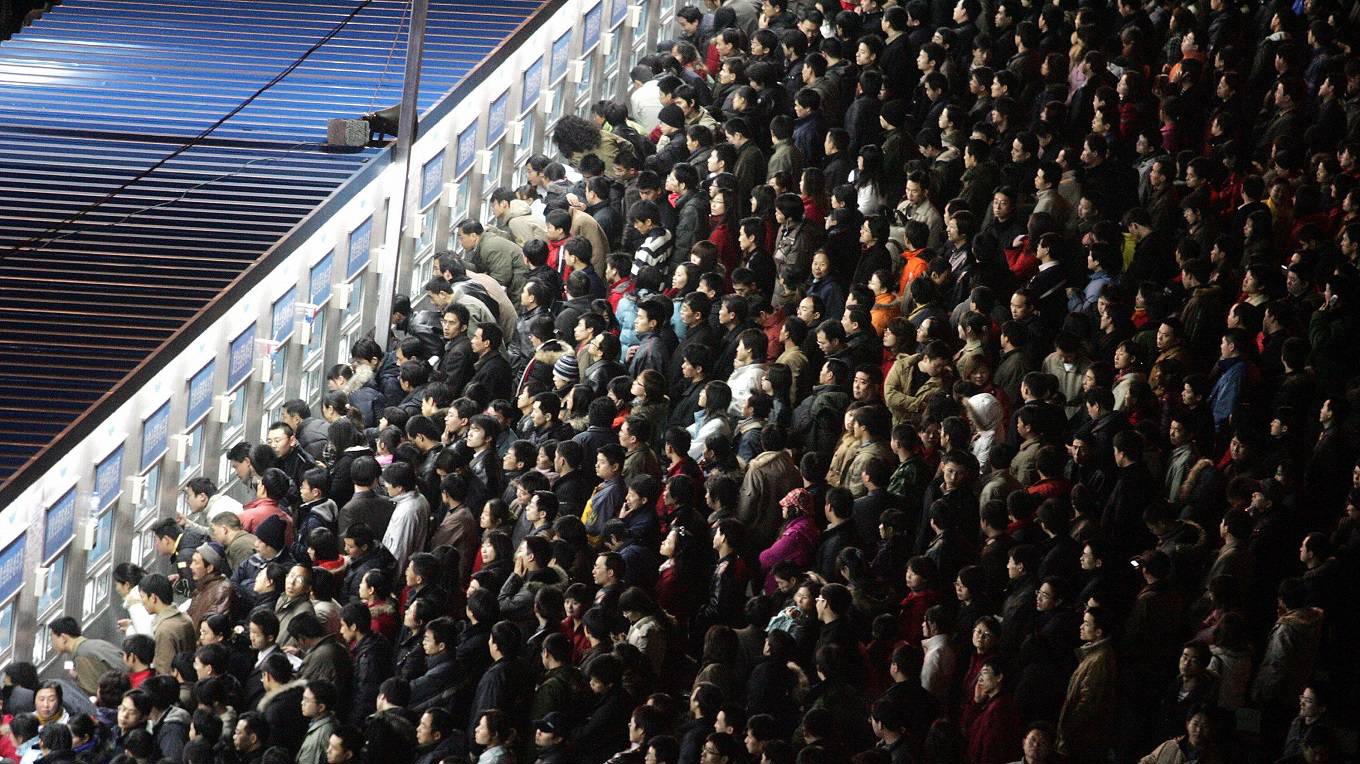 Will China Really Supplant US Economic Hegemony?
As artificial intelligence reshapes the global economy, economists who once argued that China's massive population would propel it to superpower status should rethink that assumption. In fact, as the global economy reaches higher stages of development, China's labor advantage today could become a handicap tomorrow.
CAMBRIDGE – As China and the United States engage in their latest trade tussle, most economists take it as given that China will achieve global economic supremacy in the long run, no matter what happens now. After all, with four times as many people as the US, and a determined program to catch up after centuries of technological stagnation, isn't it inevitable that China will decisively take over the mantle of economic hegemon?
I am not so sure. Many economists, including many of the same experts who see China's huge labor force as a decisive advantage, also worry that robots and artificial intelligence will eventually take away most jobs, leaving most humans to while away their time engaged in leisure activities.
Which is it? Over the next 100 years, who takes over, Chinese workers or the robots? If robots and AI are the dominant drivers of production in the coming century, perhaps having too large a population to care for – especially one that needs to be controlled through limits on Internet and information access – will turn out to be more of a hindrance for China. The rapid aging of China's population exacerbates the challenge.
As the rising importance of robotics and AI blunts China's manufacturing edge, the ability to lead in technology will become more important. Here, the current trend toward higher concentration of power and control in the central government, as opposed to the private sector, could hamstring China as the global economy reaches higher stages of development.
The possibility that China might never supplant the US as the world's economic hegemon is the flip side of the technology and inequality problem. Everyone in the West is worrying about the future of work, but in many ways it is a bigger problem for the Chinese development model than for the American one. The US needs to struggle with the problem of how to redistribute income internally, especially given highly concentrated ownership of new ideas and technology. But for China, there is the additional problem of how to extend its franchise as export superpower into the machine age.
True, it is highly unlikely that President Donald Trump's huffing and puffing and bluffing will bring about a large-scale return of manufacturing jobs to the US. But the US has the potential to expand the size of its manufacturing base anyway, in terms of output if not jobs. After all, today's high-tech factory floors produce far more with far fewer workers. And the robots and AI are coming not just in manufacturing and driverless cars. Robo-doctors, robo-financial advisors, and robo-lawyers are just the tip of the iceberg in machine disruption of service-sector jobs.
To be sure, China's rise is hardly a mirage, and its heady success is not built on population size alone. India has a similar population (both around 1.3 billion people), but for now, at least, it trails far behind. Chinese leadership must be credited with doing a miraculous job of lifting hundreds of millions of people out of poverty and into the middle class.
But China's rapid growth has been driven mostly by technology catch-up and investment. And while China, unlike the Soviet Union, has shown vastly more competence in homegrown innovation – Chinese companies are already leading the way in the next generation of 5G mobile networks – and its cyber-warfare capacity is fully on par with the US, keeping close to the cutting edge is not the same thing as defining it. China's gains still come largely from adoption of Western technology, and in some cases, appropriation of intellectual property. Trump is hardly the first American president to complain on this score, and he is right to do so (though starting a trade war cannot be the solution).
In the economy of the twenty-first century, other factors, including rule of law, as well as access to energy, arable land, and clean water may also become increasingly important. China is following its own path and may yet prove that centralized systems can push development further and faster than anyone had imagined, far beyond simply being a growing middle-income country. But China's global dominance is hardly the predetermined certainty that so many experts seem to assume.
Yes, the US faces vast challenges as well. For example, it must devise a way to retain dynamic technological growth while preventing excessive concentration of wealth and power. To be a hegemon, however, does not require being the world's largest country – otherwise, England would never have ruled much of the world as it did for more than a century. China might lead the digital future if the US drops the ball, but it won't become the dominant global power simply because it has a larger population. On the contrary, the coming machine age could be a game changer in the battle for hegemony.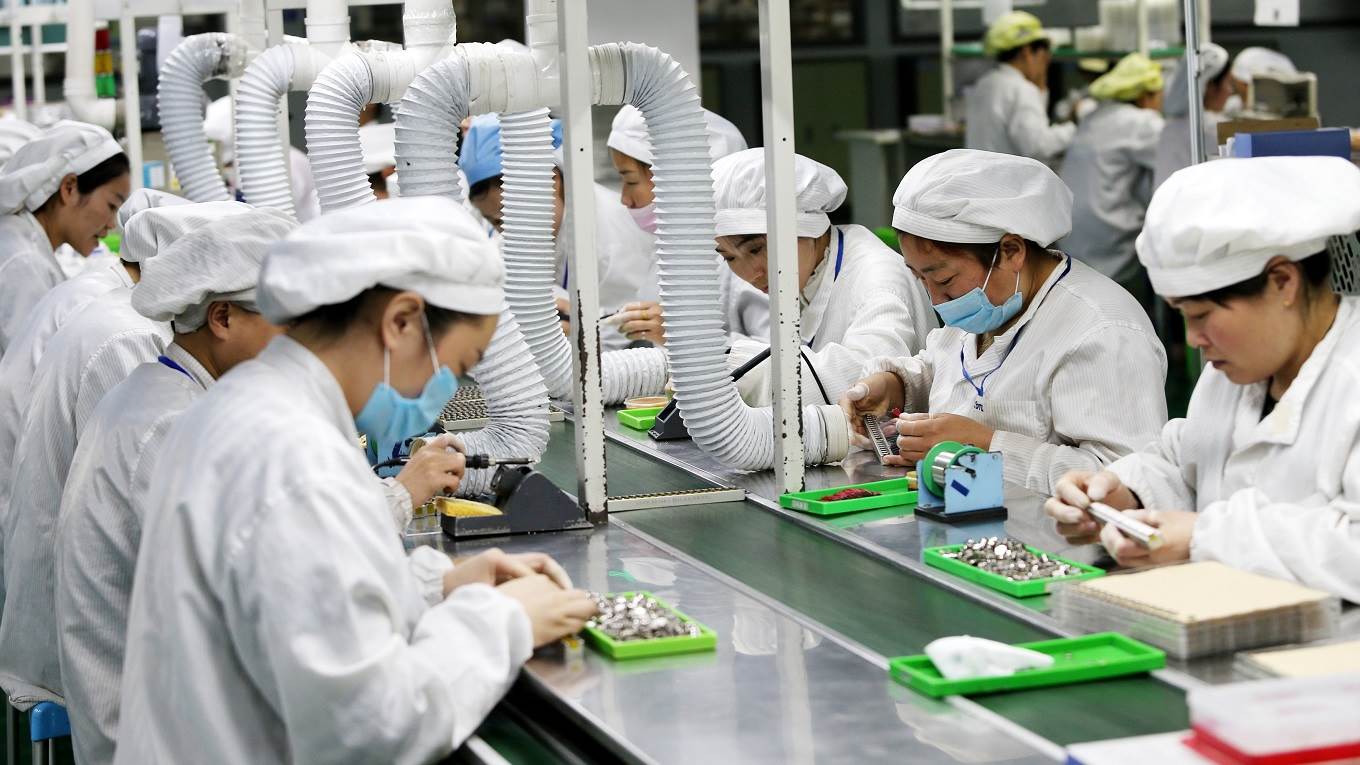 Avoiding the Sino-American Technology Trap
The Trump administration is right to push back against China's violations of world trade rules, particularly with regard to advanced technologies. But US high-tech industries' ability to weather the challenge posed by China will depend less on curbing China's progress, and more on supporting innovation at home.
BERKELEY – With its ambitious Made in China 2025 strategy, China has made clear its objective to secure global economic leadership in advanced technology industries. This places it in direct competition with the United States – which currently leads in those industries – in what is emerging as an undeclared but intensifying cold war over technologies with both commercial and military applications.
With its investments in such dual-use technologies, China is seeking more than to compete commercially with the US; it is also seeking greater military and geopolitical power. And it has deployed a variety of methods – including weak intellectual property (IP) protections, technology transfers as a condition for joint ventures with Chinese partners, evasion of export controls, and regulatory harassment – to acquire such technologies from the US and other trading partners.
China's intentions and practices have long been an irritant in Sino-American relations. The so-called Section 301 trade investigation launched by President Donald Trump's administration last year charged that China's trade and industrial policies, which provide advantages to specific technology industries, violate both US and international trade law.
The Section 301 report recommends curbing this behavior by imposing 25% tariffs on a number of Chinese exports – worth a total value of about $50 billion – that allegedly benefit from these policies. The Trump administration has just followed through on this recommendation, unleashing another round of tariffs on China – and prompting immediate retaliation.
Trump has cited national security concerns in order to justify his tariffs – including the hefty tariffs on steel and aluminum (automotive imports may be next) that he has imposed. But applying this rationale to America's closest allies turns the national-security claim into a mere fig leaf for traditional protectionism for commercial objectives.
When it comes to technology and trade with China, there are legitimate national security concerns, which are all the more salient because technologies developed by US businesses for commercial purposes increasingly match the sophistication of those developed by the military in key areas like virtual reality, facial recognition, and drones. Yet tariffs are not the answer. In fact, even tariffs targeting only Chinese products that benefit from the government's mercantilist practices are counterproductive, because they effectively tax the US companies they are supposed to defend. The reason lies in today's complex global supply chains.
Many of China's exports targeted by the Trump administration's tariffs are produced by "foreign-funded enterprises," in China, and US and other non-Chinese companies are major investors. Moreover, such products – including 86% of US imports from China in computer and electronic products, 63% in electronic equipment and components, and 59% in nonelectrical machinery – usually embody high-value inputs or equipment produced by foreign (often US) companies outside China.
This means that the value added to technology goods "produced" in China is considerably less than the value of those exports. It also means that US businesses operating in China are vital links and major beneficiaries of the very supply chains that will be disrupted by Trump's tariffs.
So if tariffs cannot counter China's violations of US and international trade law, what can? A special report on semiconductors – essential to US national security and economic competitiveness – for President Barack's Obama's Council of Advisors on Science and Technology (PCAST) provides some answers.
The report, written by a nonpartisan group of business and academic leaders (I was a member), proposed that the US work with its allies to enforce international law, push China to comply with its World Trade Organization obligations, and strengthen export controls and inward investment restrictions. The European Union, Japan, South Korea, and Taiwan all have prominent roles in the global supply chain for semiconductors, and some have already tightened security on the flow of semiconductor IP to China and on the acquisition of semiconductor companies by Chinese investors.
The PCAST report recommends that the US adopt similar tactics, calibrating export controls and inward investment limits according to China's behavior. Proposed bipartisan legislation to expand the jurisdiction of the Committee on Foreign Investment in the US (which reviews mergers and acquisitions of domestic companies by foreign entities) to a broader range of investments – including Chinese venture capital and private-equity investments in US start-ups – is consistent with this recommendation.
The PCAST report acknowledges that the US cannot stop China from pursuing industrial policies to build its advanced technology industries. After all, in the nineteenth century, many countries, including the US, used such policies to build their industrial bases. And, as the threat of recent (now reversed) US sanctions on the Chinese telecoms firm ZTE confirms, China cannot depend on a reliable supply of critical inputs from the US; it must depend on its own capabilities.
Moreover, as the PCAST report notes, Chinese subsidies for science and technology industries are not zero-sum; they can benefit US consumers through innovation, lower costs, and lower prices. The challenge for US policy is to ensure that Chinese policies comply with WTO rules, including the requirement to notify other countries of subsidy programs and the prohibition of zero-sum tactics like IP theft, forced technology transfer, and discriminatory procurement practices.
Finally, the PCAST report underscores the need for the US to respond to China's challenge in semiconductors with an industrial policy of its own. Such a policy should include lower business taxes, more funding for basic research and development, higher investment in talent development, and federal support for a series of "moonshot" programs in areas like biodefense systems, threat detection networks, and a distributed electric grid. Ultimately, whether the US semiconductor industry withstands the challenge that China poses will depend not on America's success in curbing China's progress, but rather on its ability to sustain and support innovation by US companies.
History is replete with examples of the Thucydides Trap, tensions between rising and established powers escalate into military conflict. Rather than allow intensifying techo-nationalism to push China and the US into this trap – with devastating consequences for the entire world – we need smart and calibrated policies for trade with China in high-technology products.