The Courage to Normalize Monetary Policy
A decade after the onset of the global financial crisis, it seems more than appropriate for central bankers to move the levers of policy off their emergency settings. A world in recovery – no matter how anemic it may be – does not require a crisis-like approach to monetary policy.
NEW HAVEN – Three cheers for central banks! That may sound strange coming from someone who has long been critical of the world's monetary authorities. But I applaud the US Federal Reserve's long-overdue commitment to the normalization of its policy rate and balance sheet. I say the same for the Bank of England, and for the European Central Bank's grudging nod in the same direction. The risk, however, is that these moves may be too little too late.
Central banks' unconventional monetary policies – namely, zero interest rates and massive asset purchases – were put in place in the depths of the 2008-2009 financial crisis. It was an emergency operation, to say the least. With their traditional policy tools all but exhausted, the authorities had to be exceptionally creative in confronting the collapse in financial markets and a looming implosion of the real economy. Central banks, it seemed, had no choice but to opt for the massive liquidity injections known as "quantitative easing."
This strategy did arrest the free-fall in markets. But it did little to spur meaningful economic recovery. The G7 economies (the United States, Japan, Canada, Germany, the United Kingdom, France, and Italy) have collectively grown at just a 1.8% average annual rate over the 2010-2017 post-crisis period. That is far short of the 3.2% average rebound recorded over comparable eight-year intervals during the two recoveries of the 1980s and the 1990s.
Unfortunately, central bankers misread the efficacy of their post-2008 policy actions. They acted as if the strategy that helped end the crisis could achieve the same traction in fostering a cyclical rebound in the real economy. In fact, they doubled down on the cocktail of zero policy rates and balance-sheet expansion.
And what a bet it was. According to the Bank for International Settlements, central banks' combined asset holdings in the major advanced economies (the US, the eurozone, and Japan) expanded by $8.3 trillion over the past nine years, from $4.6 trillion in 2008 to $12.9 trillion in early 2017.
Yet this massive balance-sheet expansion has had little to show for it. Over the same nine-year period, nominal GDP in these economies increased by just $2.1 trillion. That implies a $6.2 trillion injection of excess liquidity – the difference between the growth in central bank assets and nominal GDP – that was not absorbed by the real economy and has, instead been sloshing around in global financial markets, distorting asset prices across the risk spectrum.
Normalization is all about a long-overdue unwinding of those distortions. Fully ten years after the onset of the Great Financial Crisis, it seems more than appropriate to move the levers of monetary policy off their emergency settings. A world in recovery – no matter how anemic that recovery may be – does not require a crisis-like approach to monetary policy.
Monetary authorities have only grudgingly accepted this. Today's generation of central bankers is almost religious in its commitment to inflation targeting – even in today's inflationless world. While the pendulum has swung from squeezing out excess inflation to avoiding deflation, price stability remains the sine qua non in central banking circles.
Inflation fixations are not easy to break. I can personally attest to that. As a staff economist at the Fed in the 1970s, I witnessed first-hand the birth of the Great Inflation – and the role played by inept central banking in creating it. For years, if not decades, after that experience, I was convinced that renewed inflation was just around the corner.
Today's generation of central bankers has dug in its heels at the opposite end of the inflation spectrum. Wedded to a "Phillips curve" mentality conditioned by the presumed tradeoff between economic slack and inflation, central bankers remain steadfast in their view that an accommodative policy bias is appropriate as long as inflation falls short of their targets.
This is today's biggest risk. Normalization should not be viewed as an inflation-dependent operation. Below-target inflation is not an excuse for a long and drawn-out normalization. In order to rebuild the policy arsenal for the inevitable next crisis or recession, a prompt and methodical restoration of monetary policy to pre-crisis settings is far preferable.
A failure to do this was, in fact, precisely the problem during the last pre-crisis period, in the early 2000s. The Fed committed the most egregious error of all. In the aftermath of the bursting of the dotcom bubble in early 2000, and with fears of a Japan scenario weighing heavily on the policy debate, it opted for an incremental normalization strategy – raising its policy rate 17 times in small moves of 25 basis points over a 24-month period from mid-2004 to mid-2006. Yet it was precisely during that period when increasingly frothy financial markets were sowing the seeds of the disaster that was shortly to follow.
In the current period, the Fed has outlined a strategy that does not achieve balance-sheet normalization until 2022-2023 at the earliest – 2.5-3 times as long as the ill-designed campaign of the mid-2000s. In today's frothy markets, that's asking for trouble. In the interest of financial stability, there is a compelling argument for much speedier normalization – completing the task in as little as half the time the Fed is currently suggesting.
Independent central banks were not designed to win popularity contests. Paul Volcker knew that when he led the charge against raging inflation in the early 1980s. But the approach taken by his successors, Alan Greenspan and Ben Bernanke, was very different – allowing financial markets and an increasingly asset-dependent economy to take charge of the Fed. For Janet Yellen – or her successor – it will take courage to forge a different path. With more than $6 trillion of excess liquidity still sloshing around in global financial markets, that courage cannot be found soon enough.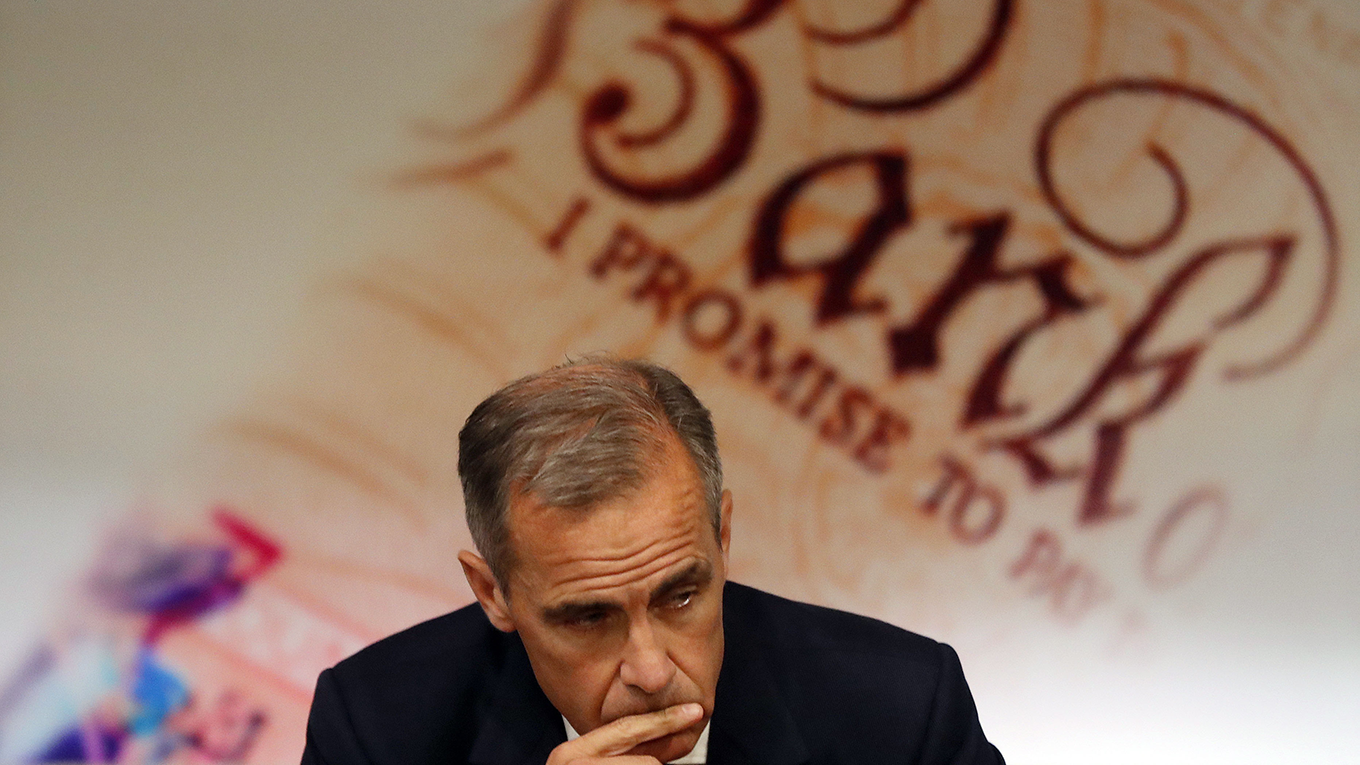 The Mystery of the Missing Inflation
Since the summer of 2016, the global economy has been in a period of moderate expansion, yet inflation has yet to pick up in the advanced economies. The question that inflation-targeting central banks must confront is straightforward: why?
NEW YORK – Since the summer of 2016, the global economy has been in a period of moderate expansion, with the growth rate accelerating gradually. What has not picked up, at least in the advanced economies, is inflation. The question is why.
In the United States, Europe, Japan, and other developed economies, the recent growth acceleration has been driven by an increase in aggregate demand, a result of continued expansionary monetary and fiscal policies, as well as higher business and consumer confidence. That confidence has been driven by a decline in financial and economic risk, together with the containment of geopolitical risks, which, as a result, have so far had little impact on economies and markets.
Because stronger demand means less slack in product and labor markets, the recent growth acceleration in the advanced economies would be expected to bring with it a pickup in inflation. Yet core inflation has fallen in the US this year and remains stubbornly low in Europe and Japan. This creates a dilemma for major central banks – beginning with the US Federal Reserve and the European Central Bank – attempting to phase out unconventional monetary policies: they have secured higher growth, but are still not hitting their target of a 2% annual inflation rate.
One possible explanation for the mysterious combination of stronger growth and low inflation is that, in addition to stronger aggregate demand, developed economies have been experiencing positive supply shocks.
Such shocks may come in many forms. Globalization keeps cheap goods and services flowing from China and other emerging markets. Weaker unions and workers' reduced bargaining power have flattened out the Phillips curve, with low structural unemployment producing little wage inflation. Oil and commodity prices are low or declining. And technological innovations, starting with a new Internet revolution, are reducing the costs of goods and services.
Standard economic theory suggests that the correct monetary-policy response to such positive supply shocks depends on their persistence. If a shock is temporary, central banks should not react to it; they should normalize monetary policy, because eventually the shock will wear off naturally and, with tighter product and labor markets, inflation will rise. If, however, the shock is permanent, central banks should ease monetary conditions; otherwise, they will never be able to reach their inflation target.
This is not news to central banks. The Fed has justified its decision to start normalizing rates, despite below-target core inflation, by arguing that the inflation-weakening supply-side shocks are temporary. Likewise, the ECB is preparing to taper its bond purchases in 2018, under the assumption that inflation will rise in due course.
If policymakers are incorrect in assuming that the positive supply shocks holding down inflation are temporary, policy normalization may be the wrong approach, and unconventional policies should be sustained for longer. But it may also mean the opposite: if the shocks are permanent or more persistent than expected, normalization must be pursued even more quickly, because we have already reached a "new normal" for inflation.
This is the view taken by the Bank for International Settlements, which argues that it is time to lower the inflation target from 2% to 0% – the rate that can now be expected, given permanent supply shocks. Trying to achieve 2% inflation in a context of such shocks, the BIS warns, would lead to excessively easy monetary policies, which would put upward pressure on prices of risk assets, and, ultimately, inflate dangerous bubbles. According to this logic, central banks should normalize policy sooner, and at a faster pace, to prevent another financial crisis.
Most advanced-country central banks don't agree with the BIS. They believe that, should asset-price inflation emerge, it can be contained with macroprudential credit policies, rather than monetary policy.
Of course, advanced-country central banks hope such asset inflation won't appear at all, because inflation is being suppressed by temporary supply shocks, and thus will increase as soon as product and labor markets tighten. But, faced with the possibility that today's low inflation may be caused by permanent supply shocks, they are also unwilling to ease more now.
So, even though central banks aren't willing to give up on their formal 2% inflation target, they are willing to prolong the timeline for achieving it, as they have already done time and again, effectively conceding that inflation may stay low for longer. Otherwise, they would need to sustain for much longer their unconventional monetary policies, including quantitative easing and negative policy rates – an approach with which most central banks (with the possible exception of the Bank of Japan) are not comfortable.
This central bank patience risks de-anchoring inflation expectations downward. But continuing for much longer with unconventional monetary policies also carries the risk of undesirable asset-price inflation, excessive credit growth, and bubbles. As long as uncertainty over the causes of low inflation remains, central banks will have to balance these competing risks.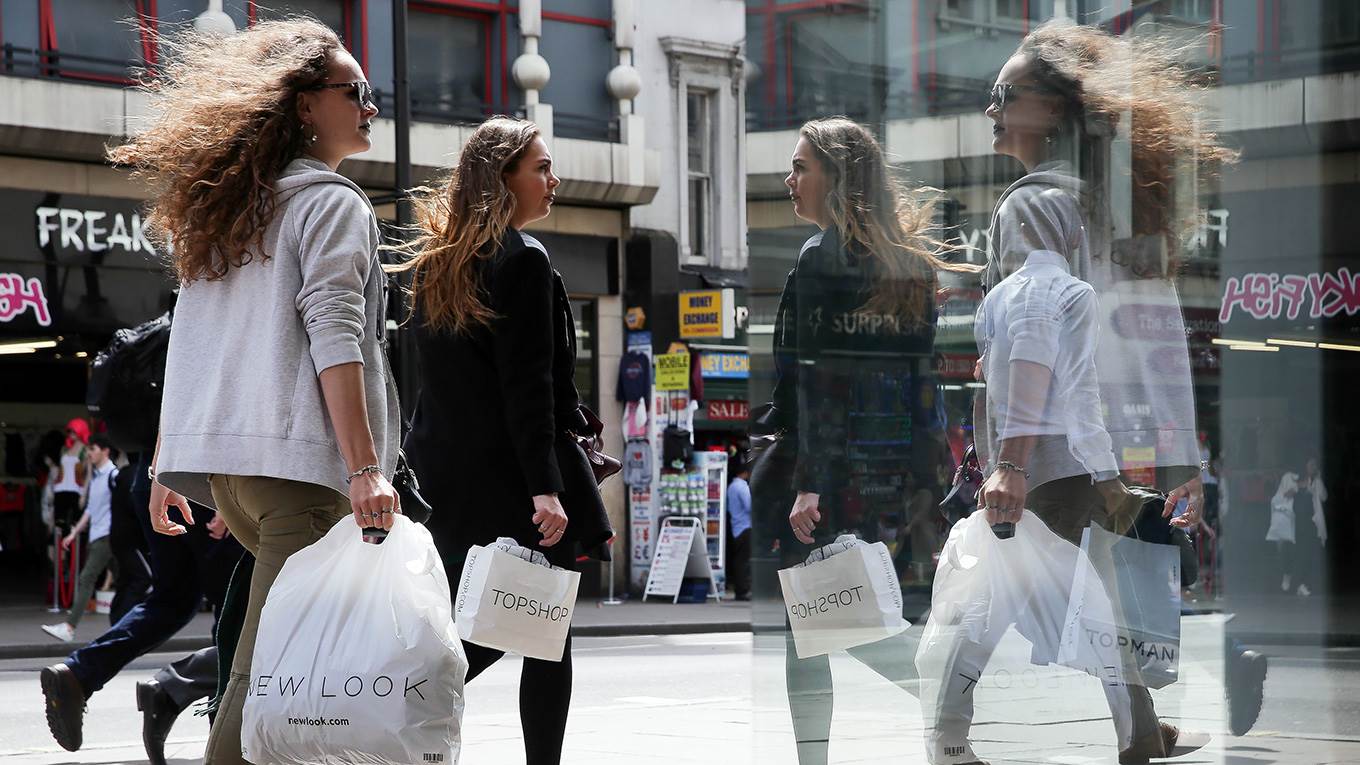 The Normalization Delusion
There is a psychological bias to believe that exceptional events eventually give way to a return to "normal times." But the world economy is far from a return to pre-2008 normality, with most of the obstacles to more robust recovery to be found on the demand side.
LONDON – There is a psychological bias to believe that exceptional events eventually give way to a return to "normal times." Many economic commentators now focus on prospects for "exit" from nearly a decade of ultra-loose monetary policy, with central banks reducing their balance sheets to "normal" levels and gradually raising interest rates. But we are far from a return to pre-crisis normality.
After years of falling global growth forecasts, 2017 has witnessed a significant uptick, and there is a good case for slight interest-rate increases. But the advanced economies still face too-low inflation and only moderate growth, and recovery will continue to rely on fiscal stimulus, underpinned if necessary by debt monetization.
Since 2007, per capita GDP in the eurozone, Japan, and the United States are up just 0.3%, 4.4%, and 5%, respectively. Part of the slowdown from pre-crisis norms of 1.5-2% annual growth may reflect supply-side factors; productivity growth may face structural headwinds.
But part of the problem is deficient nominal demand. Despite central banks' massive stimulus efforts, nominal GDP from 2007-16 grew 2.8% per year in the US, 1.5% in the eurozone, and just 0.2% in Japan, making it impossible to achieve moderate growth plus annual inflation in line with 2% targets. US inflation has now undershot the Federal Reserve's target for five years, and has trended down over the last five months.
Faced with this abnormality, some economists search for one-off factors, such as "free" minutes for US cell phones, that are temporarily depressing US inflation measures. But mobile-phone pricing in the US cannot explain why Japan's core inflation is stuck around zero. Common long-term factors must explain this global phenomenon.
Labor-market developments are key, with wage growth remaining stubbornly low even as unemployment falls to "normal" pre-crisis levels. Japan is the most extreme case: with a shrinking labor force, minimal immigration, and a 2.8% unemployment rate, all standard models predict accelerating wage growth. But however much Prime Minister Shinzo Abe urges employers to give Japanese workers a raise, growth in compensation remains sluggish: in June, total wages grew just 0.4%. In the US, too, each new batch of monthly data indicates strong employment growth and surprisingly low wage growth.
Three factors may explain this trend. For 30 years, labor markets have become more flexible, with trade union power dramatically weakened. At the same time, globalization has exposed workers in the tradable sector to global wage competition. But, most important, information technology delivers ever-expanding opportunities to automate all economic activities. In a fully flexible market labor with, as it were, a reserve army of robots, the potential for pervasive automation can depress real wage growth even with full employment.
Nominal demand, meanwhile, is still being held back by an overhang of unresolved debt. Between 1950 and 2007, advanced economies' private debt grew from 50% to 170% of GDP. Since 2008, debt has shifted from private to public sectors, with large fiscal deficits both an inevitable consequence of post-crisis recession and essential to maintain adequate demand. In addition, the global economy has been kept going by China's enormous leverage increase, with the debt-to-GDP ratio up from around 140% in 2008 to 250% today. Worldwide, total public and private debt has reached a record high, up from 180% of global GDP in 2007 to 220% in March 2017. As a result, interest rates cannot return to pre-crisis levels without risking a new recession.
Facing this debt overhang, loose monetary policy alone was bound to be ineffective and, beyond some point, potentially harmful and counterproductive. Neither investment nor consumption responds strongly to ever-lower interest rates when debt burdens are high. Very low interest rates, meanwhile, generate asset-price increases, which benefit the already wealthy and reduce the income of less wealthy bank depositors, who in some circumstances might cut consumption more than deeply indebted borrowers increase it.
In this context, as Princeton University economist Christopher Sims argued in 2016, loose monetary policy cannot work through normal transmission channels, and is effective if, and only if, it facilitates fiscal expansion by keeping government borrowing costs low. Nominal GDP in the US has grown faster than in the eurozone since 2007, because the US ran deficits averaging 7.2% of GDP versus the eurozone's 3.5%. Global growth today is crucially underpinned by China's 3.7%-of-GDP fiscal deficit, up from 0.9% in 2014. Japan's continued growth is assured only by large fiscal deficits stretching well into the 2020s; the Bank of Japan, which now holds government bonds equivalent to about 75% of GDP, will hold some of them forever, permanently monetizing accumulated fiscal debts.
The partial recovery this year thus reflects neither a return to pre-crisis normality nor the success of monetary policy alone. But, even if inflation rates remain below target, there is still a good case for some interest-rate increases. Because ever-looser monetary policy alone is decreasingly effective beyond some point, it can be partly reversed with little danger to nominal demand; and slightly higher interest rates would temper, even if only mildly, the inegalitarian impact of the current policy mix.
But the rate increases will and should be very small. I doubt that the US federal funds rate will exceed 2.5% in 2020, while Japanese and eurozone rates will rise only marginally, probably remaining well below 1%. Inflation is more likely to undershoot than to exceed 2% targets. Moderate growth at best will be insufficient to offset the impact of the lost decade of 2007-17.
The psychological bias to expect a return to "normality" will remain strong. But the drivers of post-crisis economic performance are so deep that no return to normality is likely any time soon.