Three Keys to a New South Africa
After nearly a decade of Jacob Zuma's misrule, South Africans are eager for a leader who can reverse their country's political and economic fortunes. ANC President Cyril Ramaphosa may have the mandate to do so, but delivering change will require urgent measures to boost economic growth in the short term and long-term potential output.
JOHANNESBURG – Jacob Zuma has resigned as South Africa's president – an inevitable move, following the African National Congress' withdrawal of its support. Two decades after Nelson Mandela tried – and failed – to pass the presidency to Cyril Ramaphosa, the former deputy president and current ANC head has become South Africa's leader. And the challenges that Ramaphosa will face are almost as daunting as those Mandela confronted in lifting his country from the ruins of apartheid.
Nearly a quarter-century ago, four years after Mandela was released from prison, South Africans celebrated the birth of an inclusive, constitutional state. During Zuma's tenure, however, that euphoria evaporated. Amid allegations of endemic corruption, ratings downgrades, corporate malfeasance, and deepening malaise among state-owned enterprises (SOEs), South Africa's regional and international standing weakened.
For many, Ramaphosa represents a return to national strength. He has vowed to restore credibility to the management of South Africa's affairs, and to reinvigorate the values of democratic inclusion. His simple gestures, like starting meetings and rallies on time, are departures from Zuma's more aloof approach.
But returning accountability and good governance to South Africa will require much more than punctuality. Three key areas will need urgent attention if the country's incoming leader is to chart a new course.
The first challenge, restoring faith in the country's rule of law, may be the hardest to meet. Zuma's "capture" of businesses, the National Prosecuting Authority, and cabinet appointments. was so complete that untangling the webs of influence will take time. But restoring public confidence in these vital institutions must be made a top priority.
Second, Ramaphosa's government, whenever it is seated, will need to move quickly to reform the state's relationship with SOEs. Zuma treated these businesses as vehicles for personal gain, and their mismanagement undermined economic growth and development. An economy characterized by poverty, inequality, and unemployment will never recover if the drivers of wealth are not operating effectively.
For example, mining continues to be a significant contributor to the South African economy; if managed properly, the sector could be a powerful lever for supporting the growth of upstream manufacturing. South Africa has some of the world's largest deposits of chrome and manganese, minerals that are essential for the manufacture of electric vehicles, wind turbines, and other components of the so-called Fourth Industrial Revolution.
Unfortunately, because Zuma's government misused resource wealth by redistributing mineral rents to loyal clients, trust between the mining industry and the state is nonexistent. And the only way to restore it – and thereby increase exploration and production – will be to overhaul legislation and regulation to ensure stronger protection of industry interests.
Restoring trust and accountability to the business environment would attract investment, create jobs, fill state coffers, and improve redistribution, especially to those for whom employment prospects remain limited. This final point is key; in recent years, South Africa's welfare programs have been threatened by poor governance and mismanagement, and can be reformed only if economic growth returns.
Finally, Ramaphosa will need to invest heavily in South Africa's education system, a sector that Zuma largely neglected. A good place to begin would be with early childhood education, where spending often yields high long-term rewards. With the youth unemployment rate currently at a staggering 39%; putting more young people to work will require rethinking how future generations are trained.
South Africa is a small country, but with the right reform-minded leadership, it can reassume its regional role as an economic and political powerhouse. In fact, this may be the ideal time to make changes at the top; much of Africa is undergoing similar shifts, which could bring new opportunities for economic cooperation. In neighboring Zimbabwe, for example, the end of Robert Mugabe's misrule could reignite growth linked not only to natural resources, but also to value-added products, services, and trade.
As South Africa navigates its own presidential transition, the country must redefine its role in an evolving geopolitical landscape. To do that, the country must reassert its role as an influential actor, while pursuing a more dynamic, effective, and integrated investment strategy. Strong diplomacy and commercial outreach will be essential, and South Africa's leaders should embrace and develop membership in economic clubs, like the BRICS group of major emerging economies (which also includes Brazil, Russia, India, and China).
South Africans are ready for new leadership. But to achieve a future defined by full employment, social justice, strong governance, and international credibility – the era that Mandela represented – Ramaphosa will need to return to the path from which Zuma so egregiously strayed.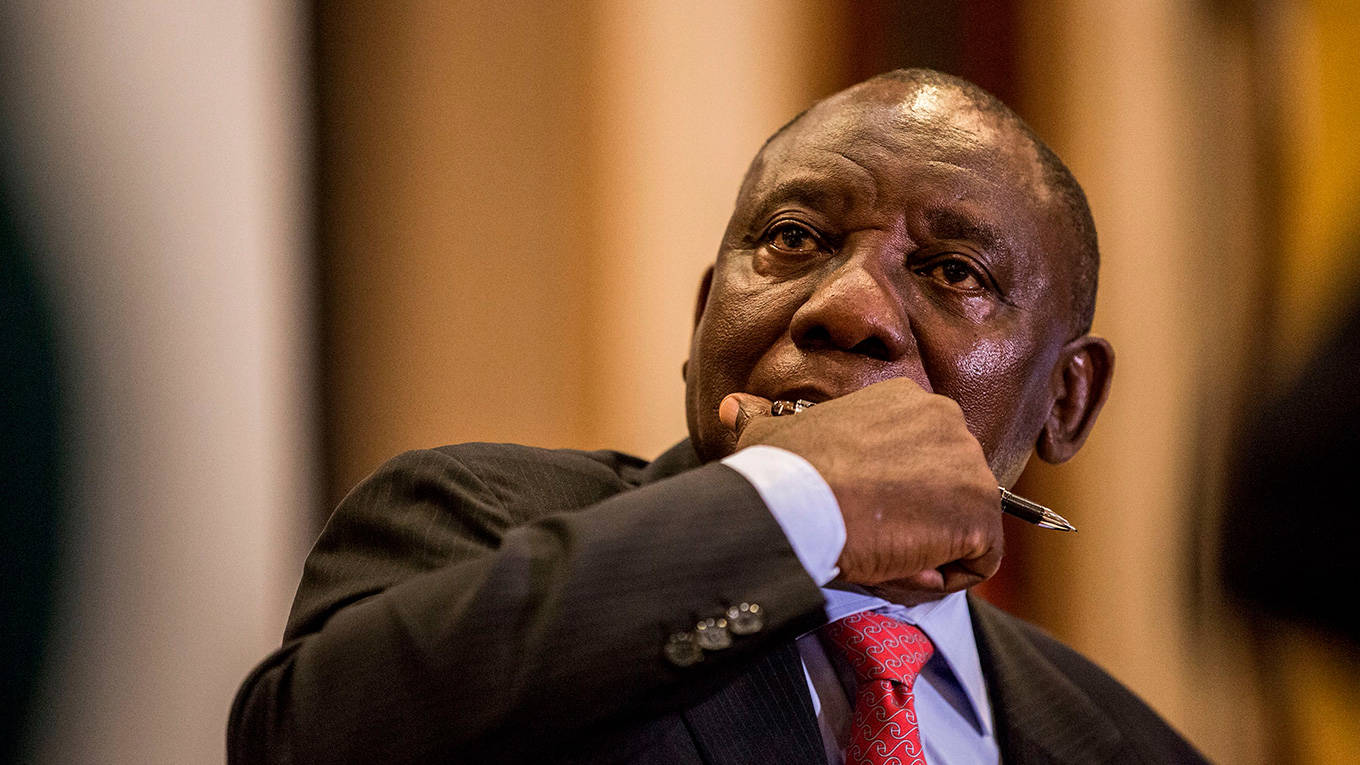 Can Ramaphosa Fix South Africa?
Cyril Ramaphosa's victory in the ANC's leadership contest in December is an important sign that many within the ruling party understand that they risk being remembered for allowing an avaricious few to sell off the country. But President Jacob Zuma and his allies are unlikely to give up easily.
WASHINGTON, DC – Cyril Ramaphosa's victory in December's contest to lead South Africa's ruling African National Congress (ANC) was a resounding repudiation of President Jacob Zuma. Ramaphosa will now almost certainly be elected South Africa's president in 2019 – if not before. He has promised to stimulate the country's moribund economy and implement a wide-ranging anti-corruption agenda.
The key question, however, is how much impact change at the top will have on South Africa's troubled democracy.
Ramaphosa is unlikely to be a miracle worker. First, he faces the challenge of reforming his own party. The ANC's identity as the party that liberated South Africa from the scourge of apartheid in 1994 has delivered it every election since. Yet today the ANC stands accused of both fecklessness and moral decay, and it suffered unprecedented losses to the opposition Democratic Alliance in urban areas in local elections in 2016.
Disillusioned ANC members can be strong allies for Ramaphosa's reform attempts; they were powerful enough to elect him over Zuma's preferred candidate, his ex-wife and former African Union Commission chair Nkosazana Dlamini-Zuma. But, as in many countries, from Iran to Russia, young urban voters pushing for change run up against older rural voters, the core of the ANC's base. These voters are unlikely to turn against the party, thus buffering any existential threat to its dominance at the ballot box and putting a damper on reform efforts.
The larger challenge facing Ramaphosa comes from the state itself. He must tackle the structural decay fostered under Zuma. South Africa's networks of patronage and corruption have become so endemic that the term "state capture" – coined by the World Bank to describe central Asian post-Soviet states where oligarchs coopted public institutions for personal profit – has entered widespread use.
South Africa's state capture is deeply embedded. The country is a democracy, for all its flaws, with complex institutions. Unlike in a tightly controlled dictatorship, cutting off the head will not kill the monster.
In order to coopt so many interests, Zuma's tentacular patronage networks must reach through many layers of bureaucracy and business hierarchies. Dissolving this lucrative conglomeration at a time when the economy has little else to offer multitudes of civil servants and workers – unemployment currently stands at almost 28% – will be difficult and unpopular.
Moreover, Zuma is weakened but not gone. Ramaphosa won the leadership contest by a slim margin, and his elected deputy, David Mabuza, and ANC secretary-general, Ace Magashule, are Zuma acolytes.
Zuma's faction has also notionally retained control of the ANC's 86-member National Executive Committee. Although some members' allegiances now appear to be in flux, the NEC was vital in shielding Zuma from previous attempts to remove him.
Finally, Ramaphosa himself may well be conflicted. As a key architect of the deal that ended the apartheid regime, he proved himself to be a formidable negotiator. He was tipped to be Nelson Mandela's deputy when Mandela became South Africa's first post-apartheid president, but he stepped aside when asked, demonstrating pragmatism and patience.
But he is also very much a product of the ANC system. His large fortune was tantamount to a gift from the ANC's Black Economic Empowerment programs in the 1990s. While he is viewed as clean despite his lavish lifestyle, he has certainly benefited from ANC patronage.
Assuming Ramaphosa has the determination, political savvy, and support to drive sweeping change, he will not be alone. Some of South Africa's institutions – including the judiciary and the public protector – have proven resilient in the face of immense pressure to capitulate to Zuma's agenda.
On December 29, the Constitutional Court delivered a shot in the arm to those who want to see Zuma removed before the end of his term in 2019. The court ruled that Parliament had failed to hold the president accountable in a scandal concerning diverted state funds. The judges demanded the National Assembly consider impeachment.
The courts' moral stature makes them an important ally in efforts to clean up South African politics. But impeachment, a lengthy and fraught process, would be unlikely to lead to Zuma's removal much before the end of his term.
The other path to consolidate Ramaphosa's position is a no-confidence vote within the NEC. But, in a clear sign of his current weakness, Zuma was able to keep a no-confidence motion off the NEC agenda earlier this month, only by making a major concession: permitting an inquiry into state capture that he had been blocking for more than a year. His own links with the scandal-plagued Gupta family will feature prominently.
The ANC's national executive committee has debated establishing a process to secure Zuma's resignation, which Ramaphosa supporters want within weeks. But no timeline has yet been specified. Given Zuma's political acumen, he could well prolong the process for many months. Nonetheless, his days are numbered.
Ramaphosa, for his part, has cautioned that Zuma should never be humiliated. His acknowledgement that power within the ANC is "a very delicate matter" is telling. He understands all too clearly the constraints he faces.
The international community can play a role in supporting Ramaphosa. The classic scenario is to expect too much of a new leader and then to become disillusioned when he fails to deliver quickly. If international investors and stakeholders who support his agenda are too impatient, he will be unable to bring about the economic growth that will bolster his support among South African voters.
Ramaphosa's victory is an important sign that many within the ANC understand that they must change or risk being remembered as the party that allowed an avaricious few to sell off the country. But change will be slow and hard. Ramaphosa is expected to win a high-stakes game with a middling hand. South African voters and the watching world must understand that his opponents are unlikely to fold quickly.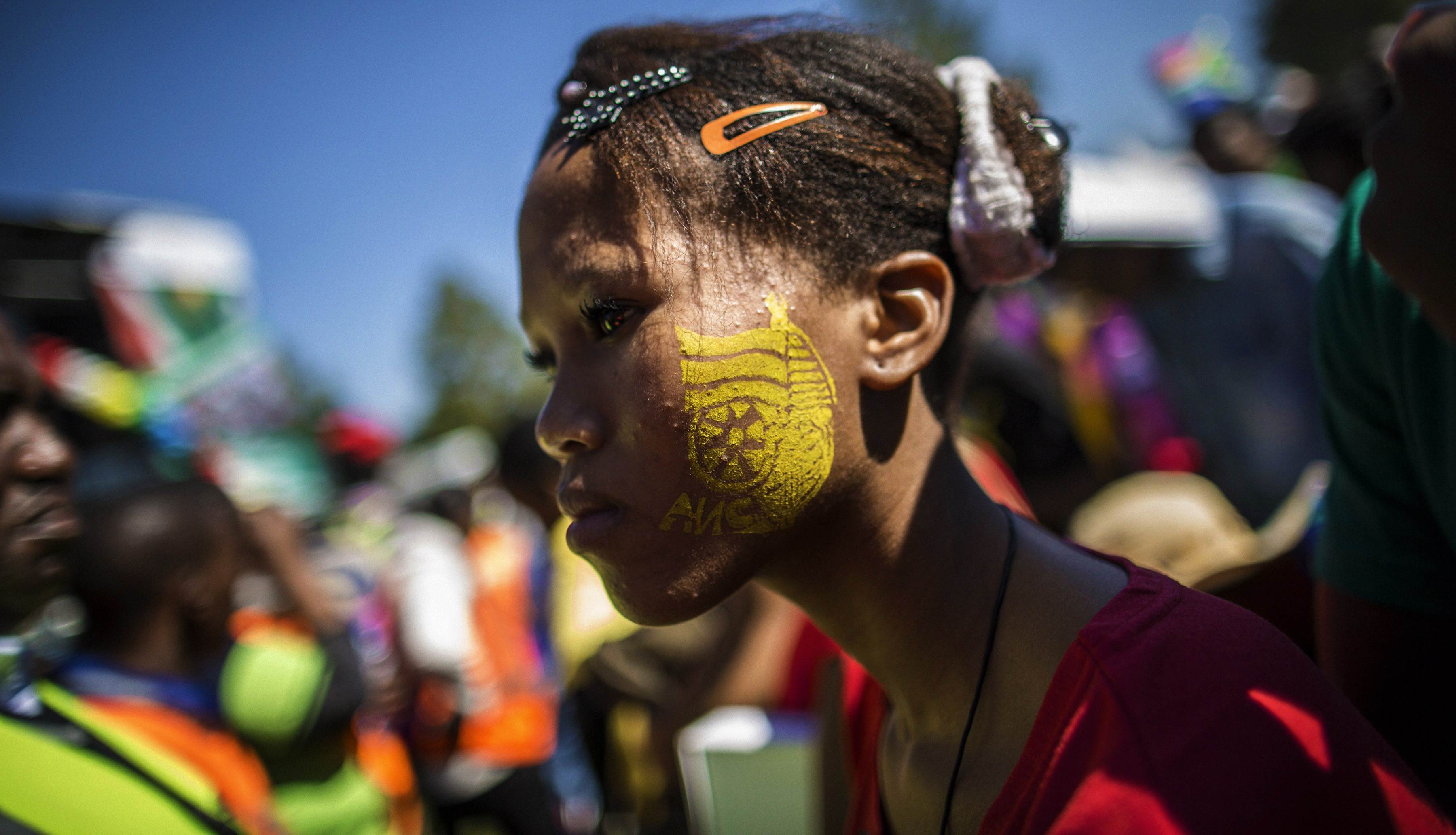 Boosting South Africa's Diversity Dividend
South Africa will need much more than improved economic governance if it is to reduce inequality and achieve strong growth. In particular, the private sector must deepen its efforts to improve economic inclusion, and capitalize on the well-known benefits of greater diversity in the workforce and the boardroom.
CAPE TOWN – After an insight-filled and enjoyable visit to South Africa – my first to this beautiful country in 15 years – I am leaving with mixed feelings. The country's ongoing process of economic and political development has left those living here, as well as concerned observers like me, both hopeful and worried about the future.
A quarter-century ago, South Africa embarked on its extraordinary transition away from nearly 50 years of stifling apartheid, by following Nelson Mandela's principled vision to "forgive but never forget." When its black majority was finally given a say in governance, it elected an African National Congress (ANC) government that, by refraining from confiscating and nationalizing private property held by the privileged minority, distinguished the country from many others, in Africa and elsewhere, that have emerged from repressive colonial rule.
Instead, the Mandela-led government recognized the country's diversity as a potential source of long-term unity and wellbeing, and decided to pursue a remarkably inclusive approach. This model has inspired many others outside of South Africa, not least in countries still ruled by authoritarian regimes that use fear tactics to maintain their grip on power. Mandela's approach showed that orderly and inclusive transitions are possible, and that previously suppressed and imprisoned freedom advocates can transform themselves to form a legitimate and effective government.
But the outcomes of South Africa's transition are far from perfect. Today, growth is insufficiently inclusive and far too slow, with the annual GDP growth barely positive last year. The country's Gini coefficient is one of the worst in the world, reflecting stark levels of income inequality; its rate of unemployment, at 26.5%, is alarmingly high and hits young people the hardest; and too many people are stuck in disastrous poverty cycles.
Poor governance has undoubtedly contributed to this disappointing situation, which falls short of what Mandela envisioned for the country he loved. Among other things, the government has mismanaged public finances, and it has stumbled in its pursuit of a new economic-growth model. At the same time, falling commodity prices in recent years have only added to the economy's economic and monetary challenges.
With the country performing well below its considerable potential, "black economic empowerment" efforts that are meant to reduce historical inequalities have suffered. But public-sector shortfalls, which have become more visible and better understood recently, are not the only reason for this. Another, less visible problem is that private businesses' own efforts to ensure diversity have not gained sufficient traction.
South African companies are not the only ones to struggle in this area. In fact, much of the business community around the world, including in the West, is still trying to figure out how to make inclusion and diversity programs successful, including with respect to leveling a playing field that is still tilted against women.
Research has shown that inclusion is good for business. As a result, many Western companies recognize that introducing more diversity into the decision-making process at most levels will boost their resilience and agility. But they are still struggling to overcome blind spots and biases, both conscious and unconscious, stemming from structural and behavioral obstacles that women face, especially when trying to secure senior positions for which they are amply qualified.
As Harvard University's Mahzarin Banaji, for example, has demonstrated, companies fall victim to blind spots and unconscious biases for a variety of reasons. These include the manner by which our brains have evolved, childhood exposures and experiences, historical interactions, and heuristic shortcuts that we unconsciously use to interpret information and frame issues. Countering these factors will require companies to figure out how to sustain the heightened states of awareness and understanding that bring biases to light.
South African companies, particularly in the financial sector, can no longer pay only lip service to inclusion. They will need to implement behavioral nudges, and modify corporate structures in order to encourage more inclusive, merit-based behaviors. CEOs and senior management teams must revamp their operations, remind their colleagues of the strong business case for diversity, and make a much stronger effort to identify, train, and mentor talented individuals of all races. Specifically, they should expand individual and collective apprentice-based and vocational programs, modernize their methods for measuring performance, and intensify their efforts to include recent research on the benefits of cognitive diversity and "superadditivity" in internal and external communications.
We should all be on guard against the risk of outdated influences affecting our behaviors and decisions. As I argued in my recent book The Only Game in Town, "No company and certainly no country will be able to harvest its realizable potential if it fails to embrace and empower human talent regardless of gender, race, culture, sexual orientation, and perspectives."
South Africa will need much more than improved economic governance if it is to overcome its challenges and unleash its full potential in an increasingly uncertain global economy. Rather than waiting for the politicians to do something about it, South African businesses should deepen their engagement with ever-broader segments of the population. Doing so would not only improve productivity, competitiveness, and business results over time. It would also help to reduce the violence that accompanies marginalization, hopelessness, and alienation.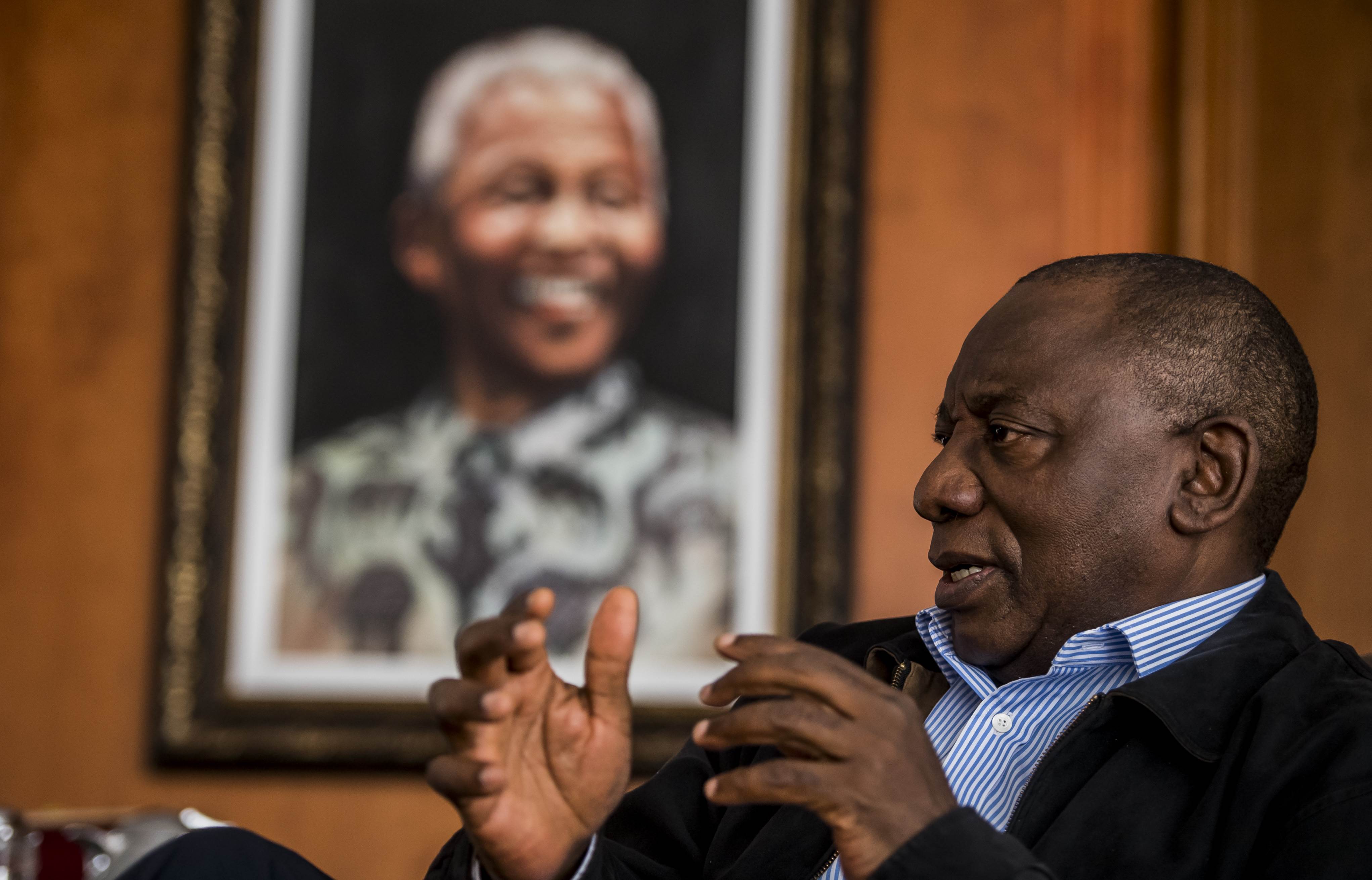 An Economic Agenda for South Africa's Next Government
Since the 2008-2009 recession ended a period of strong gains in investment, employment, and revenue, South Africa's economy has stagnated, held back by leadership failures and plummeting confidence. So what must the next government do to restore growth and ensure social progress in Africa's lagging economic powerhouse?
CAPE TOWN – Almost two decades after Nelson Mandela was thwarted in his efforts to name Cyril Ramaphosa as his successor, African National Congress party members have now elected him as their leader. Of course, Ramaphosa is not yet president of South Africa. But expectations are already high that economic policy will take a new direction under his guidance. So what will a Ramaphosa presidency have to do to restore growth and ensure social progress in Africa's lagging economic powerhouse?
Since the 2008-2009 recession, South Africa's economy has stagnated, held back by leadership failures and plummeting confidence. Unemployment has increased to 27.7%, the highest rate in 13 years. GDP growth will amount to 0.7% this year, and stood at just 0.3% in 2016. Public debt is rising, and real household income per capita has flatlined. Inequality remains extreme, and social discontent is high.
The necessary commitment to coherent policies remains elusive, despite publication of a National Development Plan in 2011. Collaboration between business and government leaders to strengthen key reforms and forestall credit rating downgrades floundered when finance minister Pravin Gordhan was sacked from President Jacob Zuma's cabinet in March.
The worsening economic outlook has given rise to divergent prognoses. Some insist that the hatches must be battened down: fiscal consolidation, curtailment of union power, deregulation of markets. Others call for radical transformation: state-led industrialization, free tertiary education, land redistribution without compensation.
In the past, despite South Africa's strident political discourse, strong leadership and stakeholder engagement enabled social partners to find common ground. Today, however, the debate about reform is shallow and polarized, amid revelations of large-scale corruption and fraud in both the public and private sectors. The resulting erosion of trust is jeopardizing already-complex nation-building and economic-recovery projects.
In seeking to restore political and social cohesion, the new ANC leadership will not only have to reinforce ethical principles in public service. Achieving inclusive growth while avoiding self-defeating fiscal deterioration will require hard economic choices. Accelerated development requires a heterodox policy mix and substantial shifts in the balance between state and markets.
Creating a more employment-intensive economy remains a primary objective. Persistently high unemployment signals inefficiency in mobilizing human resources. It is also an obvious barrier to reducing poverty and inequality.
South Africa will introduce a statutory minimum wage next year, which will help to protect many vulnerable workers, and could lead to simpler and fairer outcomes than the current thicket of collective-bargaining agreements and sectoral determinations. But, as the high-level panel chaired by former President Kgalema Motlanthe has recently argued, complementary measures are needed to support employment of young people and other vulnerable job seekers.
The existing subsidy for young workers, which operates as a temporary tax incentive to employers, should be extended to all low-wage employees in registered employment. Originally proposed by Professor Sam Bowles of the University of Massachusetts to South Africa's labor market commission 20 years ago, this remains the most compelling market-based option for addressing apartheid's structural legacy of unemployment.
Moreover, locally managed public works and community-based employment programs should be expanded, subject to the minimum wage and basic work standards. Household income support should run on twin tracks: cash transfers, already well-established, and basic employment assurance, which lags well behind needs.
Active labor market interventions and the envisaged public employment services should be structured as public-private partnerships, building on the demonstrated success of established independent initiatives. Similarly, planning, oversight, and financing of technical and vocational education require effective collaboration among business groups, the national government, and municipalities.
Beyond these institutional reforms, South Africa needs more rapid investment in cities, urban infrastructure and housing. Urbanization is a powerful determinant of productivity growth and improved livelihoods. South Africa's cities are still racially fragmented and spatially inefficient. Too many people still live in informal settlements, often far from available work opportunities.
The revenue systems needed to invest in better housing, modern transport, communication networks, industrial hubs, and enterprise development require strengthening, but they are not dysfunctional. South Africa's cities are creditworthy. They have excellent universities and capable financial institutions. Bolder urban plans, more inclusive development strategies, and more streamlined business processes would catalyze investment and strengthen self-sustaining growth dynamics.
Expanded opportunities in urban housing markets are imperative, but access to rural land and livelihoods are also important. The Motlanthe high-level panel's proposals include strengthening land administration systems in informal settlements and traditional council areas, and facilitation of the subdivision of agricultural land. South Africa's agriculture sector could expand employment and contribute to food security by strengthening partnerships between established commercial operators and emerging farmers.
The energy sector and air and rail transport are still dominated by state-owned near-monopolies, whose balance sheets are in trouble amid rapidly rising costs. Competition and private ownership would relieve the state balance sheet of a large and troubling contingent liability.
More rapid progress in regional economic cooperation, across the public and private sectors, is another imperative – one that would benefit both South Africa and its neighbors. There are growing financial, trade, and migration links among southern African countries, as well as shared water, transport, electricity, and communication networks. And yet the region suffers from a dearth of infrastructure co-investment projects, weak collaboration in trade promotion, and slow-moving cooperation in financial and tax arrangements. Reform of the Southern African Customs Union is long overdue.
But perhaps the toughest test facing the ANC's new leadership will be to reverse the creeping dirigisme that the country has faced in recent years, while steering bold reform. For too long, both private investment and critical state programs have been impeded by misdirected bureaucratic efforts to promote black economic interests, and public management regulations that are impenetrable and impractical.
Of course, black socioeconomic advancement is central to more rapid and broad-based development. And rigorous rules and audit procedures are required for honest and transparent financial management. But South Africa needs instruments that facilitate activity and incentives that reward productivity, not barriers to investment or initiative. If the ANC's new leadership opens up economic opportunity, while putting an end to self-serving deal-making, confidence and growth will return.