The Social Media Threat to Society and Security
It takes significant effort to assert and defend what John Stuart Mill called the freedom of mind. And there is a real chance that, once lost, those who grow up in the digital age – in which the power to command and shape people's attention is increasingly concentrated in the hands of a few companies – will have difficulty regaining it.
MUNICH – The current moment in world history is a painful one. Open societies are in crisis, and various forms of dictatorships and mafia states, exemplified by Vladimir Putin's Russia, are on the rise. In the United States, President Donald Trump would like to establish his own mafia-style state but cannot, because the Constitution, other institutions, and a vibrant civil society won't allow it.
Not only is the survival of open society in question; the survival of our entire civilization is at stake. The rise of leaders such as Kim Jong-un in North Korea and Trump in the US have much to do with this. Both seem willing to risk a nuclear war in order to keep themselves in power. But the root cause goes even deeper. Mankind's ability to harness the forces of nature, both for constructive and destructive purposes, continues to grow, while our ability to govern ourselves properly fluctuates, and is now at a low ebb.
The rise and monopolistic behavior of the giant American Internet platform companies is contributing mightily to the US government's impotence. These companies have often played an innovative and liberating role. But as Facebook and Google have grown ever more powerful, they have become obstacles to innovation, and have caused a variety of problems of which we are only now beginning to become aware.
Companies earn their profits by exploiting their environment. Mining and oil companies exploit the physical environment; social media companies exploit the social environment. This is particularly nefarious, because these companies influence how people think and behave without them even being aware of it. This interferes with the functioning of democracy and the integrity of elections.
Because Internet platform companies are networks, they enjoy rising marginal returns, which accounts for their phenomenal growth. The network effect is truly unprecedented and transformative, but it is also unsustainable. It took Facebook eight and a half years to reach a billion users, and half that time to reach the second billion. At this rate, Facebook will run out of people to convert in less than three years.
Facebook and Google effectively control over half of all digital advertising revenue. To maintain their dominance, they need to expand their networks and increase their share of users' attention. Currently they do this by providing users with a convenient platform. The more time users spend on the platform, the more valuable they become to the companies.
Moreover, because content providers cannot avoid using the platforms and must accept whatever terms they are offered, they, too, contribute to the profits of social media companies. Indeed, the exceptional profitability of these companies is largely a function of their avoiding responsibility – and payment – for the content on their platforms.
The companies claim that they are merely distributing information. But the fact that they are near-monopoly distributors makes them public utilities and should subject them to more stringent regulation, aimed at preserving competition, innovation, and fair and open access.
Social media companies' true customers are their advertisers. But a new business model is gradually emerging, based not only on advertising but also on selling products and services directly to users. They exploit the data they control, bundle the services they offer, and use discriminatory pricing to keep more of the benefits that they would otherwise have to share with consumers. This enhances their profitability even further, but the bundling of services and discriminatory pricing undermine the efficiency of the market economy.
Social media companies deceive their users by manipulating their attention, directing it toward their own commercial purposes, and deliberately engineering addiction to the services they provide. This can be very harmful, particularly for adolescents.
There is a similarity between Internet platforms and gambling companies. Casinos have developed techniques to hook customers to the point that they gamble away all of their money, even money they don't have.
Something similar – and potentially irreversible – is happening to human attention in our digital age. This is not a matter of mere distraction or addiction; social media companies are actually inducing people to surrender their autonomy. And this power to shape people's attention is increasingly concentrated in the hands of a few companies.
It takes significant effort to assert and defend what John Stuart Mill called the freedom of mind. Once lost, those who grow up in the digital age may have difficulty regaining it.
This would have far-reaching political consequences. People without the freedom of mind can be easily manipulated. This danger does not loom only in the future; it already played an important role in the 2016 US presidential election.
There is an even more alarming prospect on the horizon: an alliance between authoritarian states and large, data-rich IT monopolies, bringing together nascent systems of corporate surveillance with already-developed systems of state-sponsored surveillance. This may well result in a web of totalitarian control the likes of which not even George Orwell could have imagined.
The countries in which such unholy marriages are likely to occur first are Russia and China. Chinese IT companies in particular are fully equal to the US platforms. They also enjoy the full support and protection of President Xi Jinping's regime. China's government is strong enough to protect its national champions, at least within its borders.
US-based IT monopolies are already tempted to compromise themselves in order to gain entrance to these vast and fast-growing markets. These countries' dictatorial leaders may be only too happy to collaborate with them, in the interest of improving their methods of control over their own populations and expanding their power and influence in the United States and the rest of the world.
There is also a growing recognition of a connection between the dominance of the platform monopolies and rising inequality. The concentration of share ownership in the hands of a few individuals plays some role, but the peculiar position occupied by the IT giants is even more important. They have achieved monopoly power while also competing against one another. Only they are big enough to swallow start-ups that could develop into competitors, and only they have the resources to invade one another's territory.
The owners of the platform giants consider themselves the masters of the universe. In fact, they are slaves to preserving their dominant position. They are engaged in an existential struggle to dominate the new growth areas that artificial intelligence is opening up, like driverless cars.
The impact of such innovations on unemployment depends on government policies. The European Union, and particularly the Nordic countries, are much more farsighted than the United States in their social policies. They protect the workers, not the jobs. They are willing to pay for retraining or retiring displaced workers. This gives workers in Nordic countries a greater sense of security and makes them more supportive of technological innovations than workers in the US.
The Internet monopolies have neither the will nor the inclination to protect society against the consequences of their actions. That turns them into a public menace, and it is the regulatory authorities' responsibility to protect society against them. In the US, regulators are not strong enough to stand up to the monopolies' political influence. The EU is better positioned, because it doesn't have any platform giants of its own.
The EU uses a different definition of monopoly power from the US. Whereas US law enforcement focuses primarily on monopolies created by acquisition, EU law prohibits the abuse of monopoly power regardless of how it is achieved. Europe has much stronger privacy and data protection laws than America.
Moreover, US law has adopted a strange doctrine that measures harm as an increase in the price paid by customers for services received. But that is almost impossible to prove, given that most giant Internet platforms provide a majority of their services for free. Moreover, the doctrine leaves out of consideration the valuable data that platform companies collect from their users.
The EU Commissioner for Competition Margrethe Vestager is the champion of the European approach. It took the EU seven years to build a case against Google. But, as a result of its success, the process of instituting adequate regulation has been greatly accelerated. Moreover, thanks to Vestager's efforts, the European approach has begun to affect attitudes in the US.
It is only a matter of time before the global dominance of the US Internet companies is broken. Regulation and taxation, spearheaded by Vestager, will be their undoing.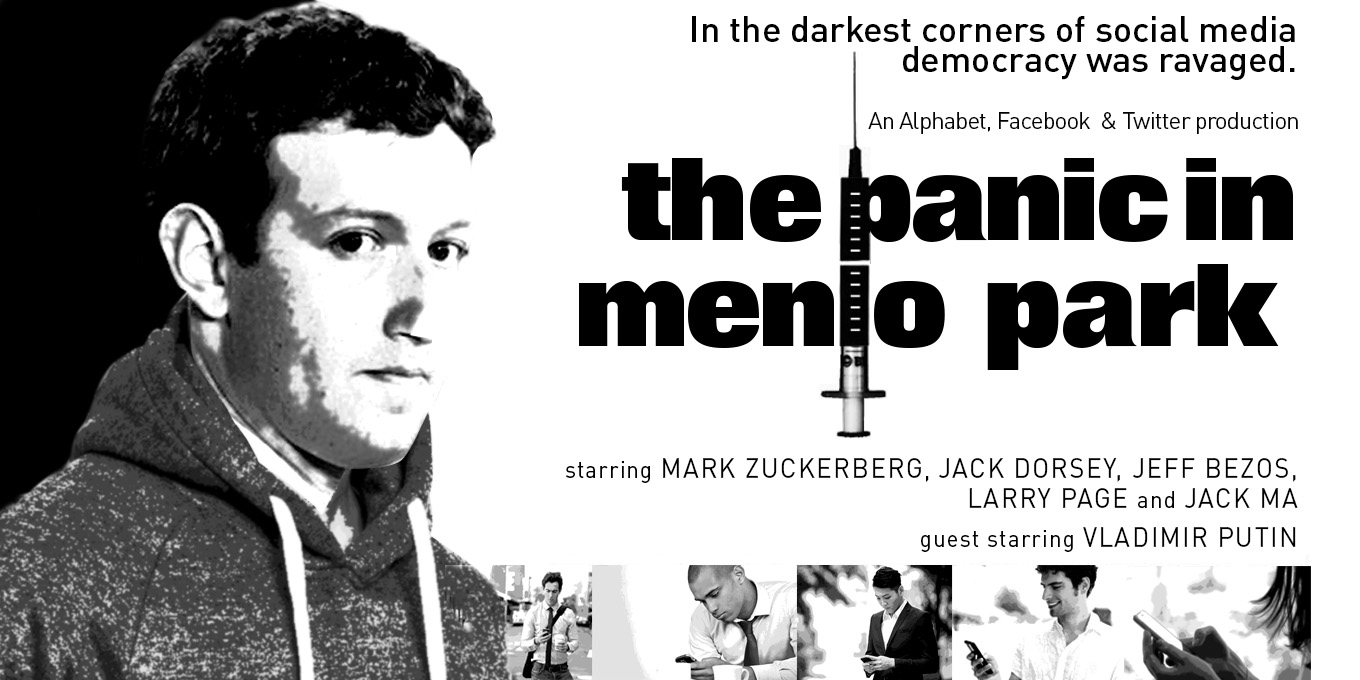 Social Media's Junkies and Dealers
At the World Economic Forum in Davos, the threat from Internet platform monopolies should be a top concern for attendees. For the sake of restoring balance to our lives and hope to our politics, it is time to disrupt the disrupters.
NEW YORK – We were warned. The venture capitalist and Netscape founder Marc Andreessen wrote a widely read essay in 2011 entitled, "Why Software Is Eating the World." But we didn't take Andreessen seriously; we thought it was only a metaphor. Now we face the challenge of extracting the world from the jaws of Internet platform monopolies.
I used to be a technology optimist. During a 35-year career investing in the best and brightest of Silicon Valley, I was lucky enough to be part of the personal computer, mobile communications, Internet, and social networking industries. Among the highlights of my career were early investments in Google and Amazon, and being a mentor to Facebook founder Mark Zuckerberg from 2006 to 2010.
Each new wave of technology increased productivity and access to knowledge. Each new platform was easier to use and more convenient. Technology powered globalization and economic growth. For decades, it made the world a better place. We assumed it always would.
Then came 2016, when the Internet revealed two dark sides. One is related to individual users. Smartphones with LTE mobile infrastructure created the first content-delivery platform that was available every waking moment, transforming the technology industry and the lives of two billion users. With little or no regulatory supervision in most of the world, companies like Facebook, Google, Amazon, Alibaba, and Tencent used techniques common in propaganda and casino gambling, such as constant notifications and variable rewards, to foster psychological addiction.
The other dark side is geopolitical. In the United States, Western Europe, and Asia, Internet platforms, especially Facebook, enable the powerful to inflict harm on the powerless in politics, foreign policy, and commerce. Elections across Europe and in the US have repeatedly demonstrated that automated social networks can be exploited to undermine democracy.
The Brexit referendum and the US presidential election in 2016 also revealed that Facebook provides significant relative advantages to negative messages over positive ones. Authoritarian governments can use Facebook to promote public support for repressive policies, as may be occurring now in Myanmar, Cambodia, the Philippines, and elsewhere. In some cases, Facebook actually provides support to such governments, as it does to all large clients.
I am confident that the founders of Facebook, Google, and other major Internet platforms did not intend to cause harm when they adopted their business models. They were young entrepreneurs, hungry for success. They spent years building huge audiences by reorganizing the online world around a set of applications that were more personalized, convenient, and easier to use than their predecessors. And they made no attempt to monetize their efforts until long after users were hooked. The advertising business models they chose were leveraged by personalization, which enabled advertisers to target their messages with unprecedented precision.
But then came the smartphone, which transformed all media and effectively put Facebook, Google, and a handful of others in control of the information flow to users. The filters that give users "what they want" had the effect of polarizing populations and eroding the legitimacy of fundamental democratic institutions (most notably, the free press). And the automation that made Internet platforms so profitable left them vulnerable to manipulation by malign actors everywhere – and not just authoritarian governments hostile to democracy.
As Andreessen warned us, these companies, with their global ambition and reach, are eating the world economy. In the process, they are adopting versions of Facebook's corporate philosophy – "move fast and break things" – without regard for the impact on people, institutions, and democracy. A large minority of citizens in the developed world inhabits filter bubbles created by these platforms – digital false realities in which existing beliefs become more rigid and extreme.
In the US, approximately one-third of the adult population has become impervious to new ideas, including demonstrable facts. Such people are easy to manipulate, a concept that former Google design ethicist Tristan Harris calls "brain hacking."
Western democracies are unprepared to deal with this threat. The US has no effective regulatory framework for Internet platforms, and lacks the political will to create one. The European Union has both a regulatory framework and the necessary political will, but neither is adequate to the challenge. The EU's recent judgment against Google – a record $2.7 billion fine for anti-competitive behavior – was well conceived, but undersized. Google appealed, and its investors shrugged. It may be a good start, but it was clearly insufficient.
We are at a critical juncture. Awareness of the risks posed by Internet platforms is growing from a small base, but the convenience of the products and psychological addiction to them are such that it may take a generation to effect change from the user side, as it did with anti-smoking campaigns. Recognition of the corrosive effect of platform monopolies on competition and innovation is greater in Europe than in the US, but no one has found an effective regulatory strategy. Awareness that the platforms can be manipulated to undermine democracy is also growing, but Western governments have yet to devise a defense against it.
The challenges posed by Internet platform monopolies require new approaches beyond antitrust enforcement. We must recognize and address these challenges as a threat to public health. One possibility is to treat social media in a manner analogous to tobacco and alcohol, combining education and regulation.
With the World Economic Forum meeting in Davos, the threat from Internet platform monopolies should be a top concern for attendees. For the sake of restoring balance to our lives and hope to our politics, it is time to disrupt the disrupters.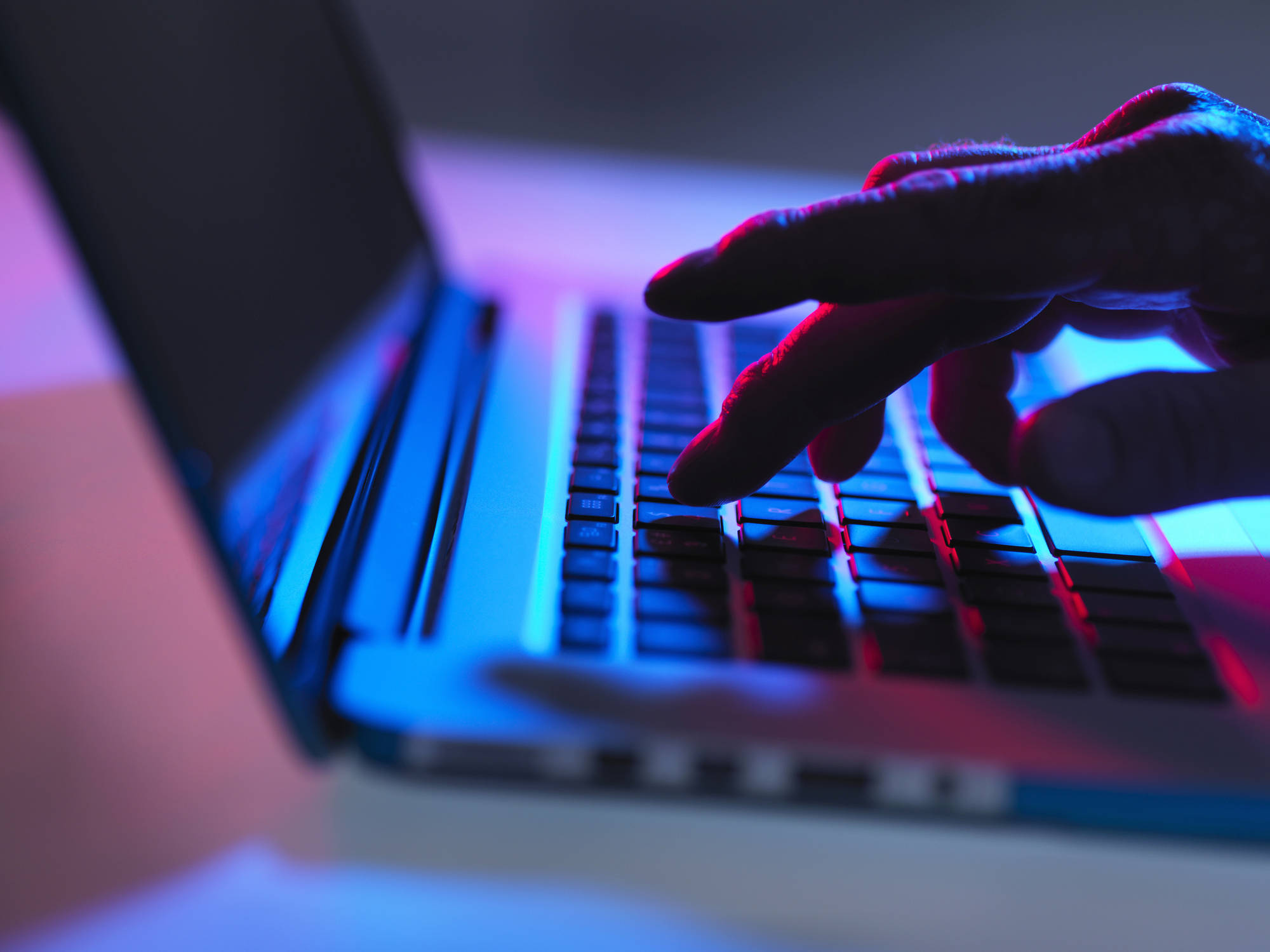 Internet or Splinternet?
The importance of the Internet – to individuals, societies, companies, and economies – cannot be overstated. But, as a recent report by the Global Commission on Internet Governance shows, it is at risk of costly fragmentation, as national governments establish control over the parts of it within their borders.
CAMBRIDGE – Who owns the Internet? The answer is no one and everyone. The Internet is a network of networks. Each of the separate networks belongs to different companies and organizations, and they rely on physical servers in different countries with varying laws and regulations. But without some common rules and norms, these networks cannot be linked effectively. Fragmentation – meaning the end of the Internet – is a real threat.
Some estimates put the Internet's economic contribution to global GDP as high as $4.2 trillion in 2016. A fragmented "splinternet" would be very costly to the world, but that is one of the possible futures outlined last month in the report of the Global Commission on Internet Governance, chaired by former Swedish Prime Minister Carl Bildt. The Internet now connects nearly half the world's population, and another billion people – as well as some 20 billion devices – are forecast to be connected in the next five years.
But further expansion is not guaranteed. In the Commission's worst-case scenario, the costs imposed by the malicious actions of criminals and the political controls imposed by governments would cause people to lose trust in the Internet and reduce their use of it.
The cost of cybercrime in 2016 has been estimated to be as high as $445 billion, and it could grow rapidly. As more devices, ranging from automobiles to pacemakers, are placed online, malicious hackers could turn the "Internet of Things" (IOT) into "the weaponization of everything." Massive privacy violations by companies and governments, and cyber attacks on civilian infrastructure such as power grids (as recently happened in Ukraine), could create insecurity that undercuts the Internet's potential.
A second scenario is what the Commission calls "stunted growth." Some users capture disproportionate gains, while others fail to benefit. Three or four billion people are still offline, and the Internet's economic value for many who are connected is compromised by trade barriers, censorship, laws requiring local storage of data, and other rules that limit the free flow of goods, services, and ideas.
The movement toward sovereign control of the Internet is growing, and a degree of fragmentation already exists. China has the largest number of Internet users, but its "Great Fire Wall" has created barriers with parts of the outside world.
Many governments censor services that they think threaten their political control. If this trend continues, it could cost more than 1% of GDP per year, and also impinge on peoples' privacy, free speech, and access to knowledge. While the world could muddle along this path, a great deal will be lost and many will be left behind.
In the Commission's third scenario, a healthy Internet provides unprecedented opportunities for innovation and economic growth. The Internet revolution of the past two decades has contributed something like 8% of global GDP and brought three billion users online, narrowing digital, physical, economic, and educational divides. The Commission's report states that the IOT may result in up to $11 trillion in additional GDP by 2025.
The Commission concluded that sustaining unhindered innovation will require that the Internet's standards are openly developed and available; that all users develop better digital "hygiene" to discourage hackers; that security and resilience be at the core of system design (rather than an afterthought, as they currently are); that governments not require third parties to compromise encryption; that countries agree not to attack the Internet's core infrastructure; and that governments mandate liability and compel transparent reporting of technological problems to provide a market-based insurance industry to enhance the IOT's security.
Until recently, the debate about the most appropriate approach to Internet governance revolved around three main camps. The first, multi-stakeholder approach, originated organically from the community that developed the Internet, which ensured technical proficiency but not international legitimacy, because it was heavily dominated by American technocrats. A second camp favored greater control by the International Telecommunications Union, a United Nations specialized agency, which ensured legitimacy but at the cost of efficiency. And authoritarian countries like Russia and China championed international treaties guaranteeing no interference with states' strong sovereign control over their portion of the Internet.
More recently, the Commission argues, a fourth model is developing in which a broadened multi-stakeholder community involves more conscious planning for the participation of each stakeholder (the technical community, private organizations, companies, governments) in international conferences.
An important step in this direction was the US Commerce Department's decision last month to hand oversight of the so-called IANA functions – the "address book" of the Internet – to the Internet Corporation for Assigned Names and Numbers. ICANN, with a Government Advisory Committee of 162 members and 35 observers, is not a typical inter-governmental organization: the governments do not control the organization. At the same time, ICANN is consistent with the multi-stakeholder approach formulated and legitimated by the Internet Governance Forum, established by the UN General Assembly.
Some American senators complained that when President Barack Obama's Commerce Department handed its oversight of the IANA functions to ICANN, it was "giving away the Internet." But the US could not "give away" the Internet, because the United States does not own it. While the original Internet linked computers entirely in the US, today's Internet connects billions of people worldwide. Moreover, the IANA address book (of which there are many copies) is not the Internet.
The US action last month was a step toward a more stable and open multi-stakeholder Internet of the type that the Global Commission applauded. Let's hope that further steps in this direction follow.