Saudi Arabia's Perilous Pivot
Saudi Arabia needs comprehensive political and economic reforms if it is to have prosperity and security in the twenty-first century. But it remains to be seen if Crown Prince Mohammed bin Salman can deliver the necessary change without also turning his country into a personal dictatorship, or leading it into a devastating war.
JERUSALEM – "The most dangerous moment for a bad government," the nineteenth-century French statesman and historian Alexis de Tocqueville observed, "is usually when it begins to reform itself." Reform, after all, implies that traditional norms and institutions may have already been discredited, but that alternative structures have yet to be firmly established.
Tocqueville's classic example was the regime of Louis XVI, whose attempts at reform quickly led to the French Revolution, and to his own execution in 1793. Another example is Mikhail Gorbachev's effort to reform the Soviet Union in the 1980s. By the end of 1991, the Soviet Union had collapsed and Gorbachev was out of power. Today, something similar could very well happen to the young Saudi crown prince, Mohammed bin Salman (widely known as MBS), as he takes steps to modernize his country.
Saudi Arabia has long maintained (relative) internal stability by spreading its enormous oil wealth among its subjects, and by imposing on Saudi society fundamentalist Islamic doctrines based on the austere Wahhabi tradition. After the Kingdom's founding in 1932, many Saudis enjoyed unprecedentedly high standards of living, and hundreds of members of the Saudi royal family were transformed from desert sheikhs into enormously rich members of the international moneyed elite. Various sons of the regime's founder, Abdulaziz Ibn Saud, succeeded each other as rulers a kingdom that, following Arab tradition, bore the name of its founding and ruling dynasty (another is the current Hashemite Kingdom of Jordan).
In recent years, however, the Saudi regime has had to worry about its future. Plummeting oil prices followed the 2011-2012 Arab Spring, which brought down rulers in Tunisia, Egypt, Libya, and Yemen, and seriously challenged the al-Assad family's rule in Syria. MBS, for his part, has gotten the message: Since being named crown prince in June 2017, he has introduced sweeping reforms to the Saudi system.
Some of MBS's actions have garnered favorable international press coverage, not least his decrees allowing women to drive and curtailing the power of the religious police, who have long enforced public dress codes. These are positive steps toward emancipating the Kingdom from the more oppressive elements of Wahhabism. So, too, are the crown prince's statements calling for more tolerance of Christian, Jewish, and other non-Muslim communities, as well as his strengthening of ties with Israel.
Still, other new policies could prove problematic. MBS's plan for diversifying the Saudi economy to reduce its dependence on oil is still on the drawing board. But, in the meantime, he has launched a (euphemistically named) "anti-corruption" campaign that has raised red flags for outside observers. Since last November, MBS has had hundreds of members of the Saudi elite – including princes and businessmen with international profiles – arrested on dubious grounds, and with no regard for the rule of law.
To be sure, Saudi Arabia lacks a basic code of laws or legally enshrined rights. And many frustrated Saudis might welcome the fact that those rounded up in the purge have agreed, under duress, to "return" some of their obviously ill-gotten fortunes to the treasury – which, of course, is controlled by the crown prince.
But even if MBS succeeds in shoring up his power and endearing himself to the people in the short term, it has become clear that he intends to rule as an authoritarian despot when he succeeds his father, King Salman bin Abdulaziz al-Saud. This would be a radical departure from the Kingdom's tradition of power-sharing among princes within a highly decentralized system.
MBS's hardnosed political style also has international implications. For starters, he has taken an increasingly tough line against Iran and that country's regional ambitions, thus exacerbating the Sunni-Shia divide. MBS's approach – which includes ill-informed statements comparing the Iranian regime to Nazi Germany – has the support of other Sunni countries such as Egypt and Jordan, and from US President Donald Trump and Israeli Prime Minister Binyamin Netanyahu. But it hardly bodes well for the region's stability.
Moreover, MBS's military intervention in Yemen has been a failure, and his decision to impose an embargo on Qatar – a small but wealthy Gulf country that challenges Saudi hegemony – has backfired. Similarly, his attempt late last year to depose Lebanese Prime Minister Saad Hariri ended in a fiasco.
It is hard to say where Saudi Arabia may be heading. The country certainly needs comprehensive reforms. But the jury is still out on whether MBS's approach is the right one. If he succeeds, he will emerge with a reputation as a reformer. Yet he clearly is not interested in establishing representative institutions or strengthening the rule of law, so his country will have become a personal dictatorship.
Alternatively, MBS's authoritarian tendencies and embarrassing foreign-policy failures might provoke internal opposition, both from the traditional elites he has vowed to decimate, and from the sizeable Shia minority in the Kingdom's Eastern Province, whose members may look to Iran as a protector.
And, on the international front, MBS's escalation with Iran could spin out of his control. Despite its recent weapons purchases from the US, Saudi Arabia would still be outmatched in a military confrontation with Iran. If such a confrontation does take place, one must hope that it will not lead to a wider regional war.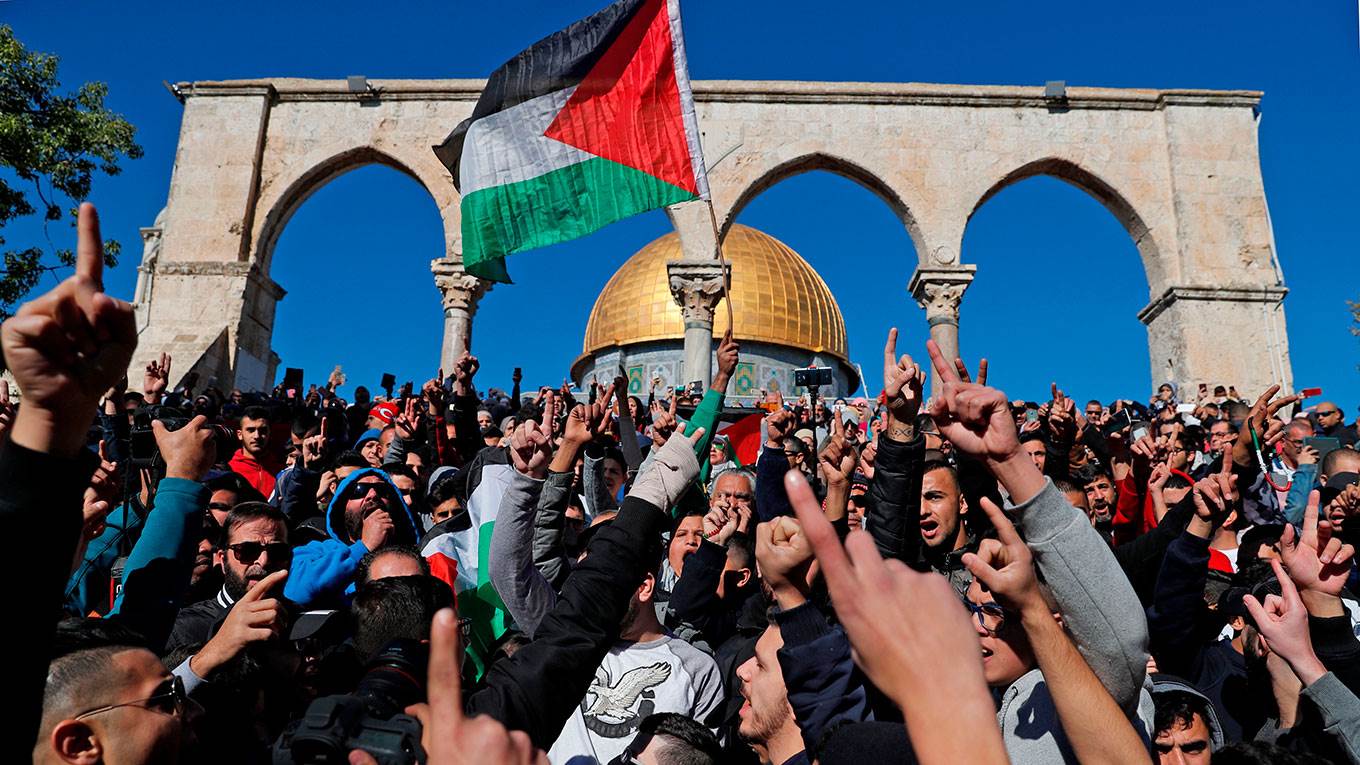 The New Fulcrum of the Middle East
The postwar international order is undergoing a substantial realignment, and so, too, is the Middle East. Whereas the Israel-Palestinian conflict once determined most other geopolitical developments in the region, it is now largely crowded out by other disputes, not least the hegemonic struggle between Saudi Arabia and Iran.
BERLIN – We live in a time of geopolitical transition. China's effort to replace the United States as the world's leading power, or at least to become a co-partner in global leadership, deservedly receives much attention. But the macro-level dynamics that have long defined the Middle East are also shifting, and here, too, US influence is likely to diminish.
Just over a century ago, the Sykes-Picot Agreement divided the Middle East between France and Great Britain, and established national borders that remain in place to this day. But now the regional order is changing.
Since Israel's founding, the Arab-Israeli conflict has largely dominated the region's geopolitics. Israel won the first Arab-Israeli War in 1948 and all the wars that followed it. But whether the Israelis and the Palestinians could reach an acceptable settlement, and thus bring peace to the Middle East, remained a central concern in international affairs.
The closest the Israelis and the Palestinians have ever come to achieving peace was during the period between the signing of the first Oslo Accord on September 13, 1993, and the assassination of then-Israeli Prime Minister Yitzhak Rabin on November 4, 1995. It is worth recalling that in both the 1993 and 1995 Oslo Accords, the status of Jerusalem was left unresolved. It was widely agreed that such a sensitive and complicated issue would have to be addressed at the end of the peace process.
The Israel-Palestine conflict lost its centrality in the region after the 2003 US-led invasion of Iraq, and more so after the Arab Spring began in late 2010. After 2011, the Syrian civil war and the emergence of the Islamic State (ISIS) dominated the regional narrative. But now that an international coalition has deprived ISIS of its "caliphate" in Syria and Iraq, the struggle between Iran and Saudi Arabia for regional dominance has come to the fore.
So far, Iran and Saudi Arabia have confronted one another mainly through proxy wars in Syria and Yemen. But each country's support for rival factions in Lebanon, together with the ongoing diplomatic dispute between Qatar and Saudi Arabia, is also part of their larger struggle.
Against this backdrop, the unresolved Israel-Palestine conflict seemed to have been downgraded to the status of a fringe dispute. That remained the case until US President Donald Trump's administration decided unilaterally this month to recognize Jerusalem as the capital of Israel.
Israel's government and the Knesset (parliament) are based in West Jerusalem, and foreign dignitaries routinely make official visits there. But Israel's unilateral annexation of East Jerusalem after the 1967 Six-Day War has never been internationally recognized, and other countries, including the US, have kept their embassies in Tel Aviv, because they know that Jerusalem's status is a fraught political and religious issue.
Moreover, all other countries understand that weighing in on one side of the Jerusalem question would damage the prospects for an eventual two-state solution – the idea of which dates back to the 1947 United Nations Partition Plan for Palestine – because both Israelis and Palestinians claim the city as their capital.
In 1947, a two-state solution was not viable, because Arab states responded to Israel's founding by waging war against it. When the Palestinians finally recognized the existence of Israel in 1993, that decision alone was seen as a big step forward.
Although diplomats still speak of a Middle East peace process, there has been no process to achieve peace for many years. A two-state solution remains the only conceivable option for satisfying both sides, but it is becoming less credible with time, and with the continued expansion of Israeli settlements in the West Bank. And now America's recognition of Jerusalem as Israel's capital could mean the end of the two-state solution once and for all.
But the alternative, a binational arrangement, would confront Israel with the dilemma of remaining either democratic or Jewish, but not both. And with a two-state solution off the table, it would be only a matter of time before the Palestinians, having abandoned the struggle for their own state, instead demanded equal civil rights.
There is a third option, at least in theory: a Palestinian state could be created in Gaza, extended into the Northern Sinai, and put under Egypt's de facto control, while the West Bank could be divided between Israel and Jordan. But the Palestinians would never accept this outcome, and it would not solve the problem of Israel becoming a binational state.
One wonders why Trump decided to act on the Jerusalem issue now. Was it the result of his usual irrationalism, or of domestic politics? Or does he have in mind a new territorial solution that transcends the traditional parameters of the Israel-Palestine conflict?
It is worth noting that Trump's unilateral demarche drew only a moderate response from the major Arab powers – Saudi Arabia, Egypt, and Jordan. For the Saudis, countering Iran is the top priority. And because Saudi Arabia is too weak to win that fight on its own – particularly in Lebanon and Syria – it will continue to strengthen its ties with Iran's other rivals, especially with the region's military superpower: Israel.
The emerging alliance between Saudi Arabia and Israel, once unimaginable, will likely become one of the driving forces of the new Middle East. Only time will tell what the price of such an anti-Iranian alliance will be?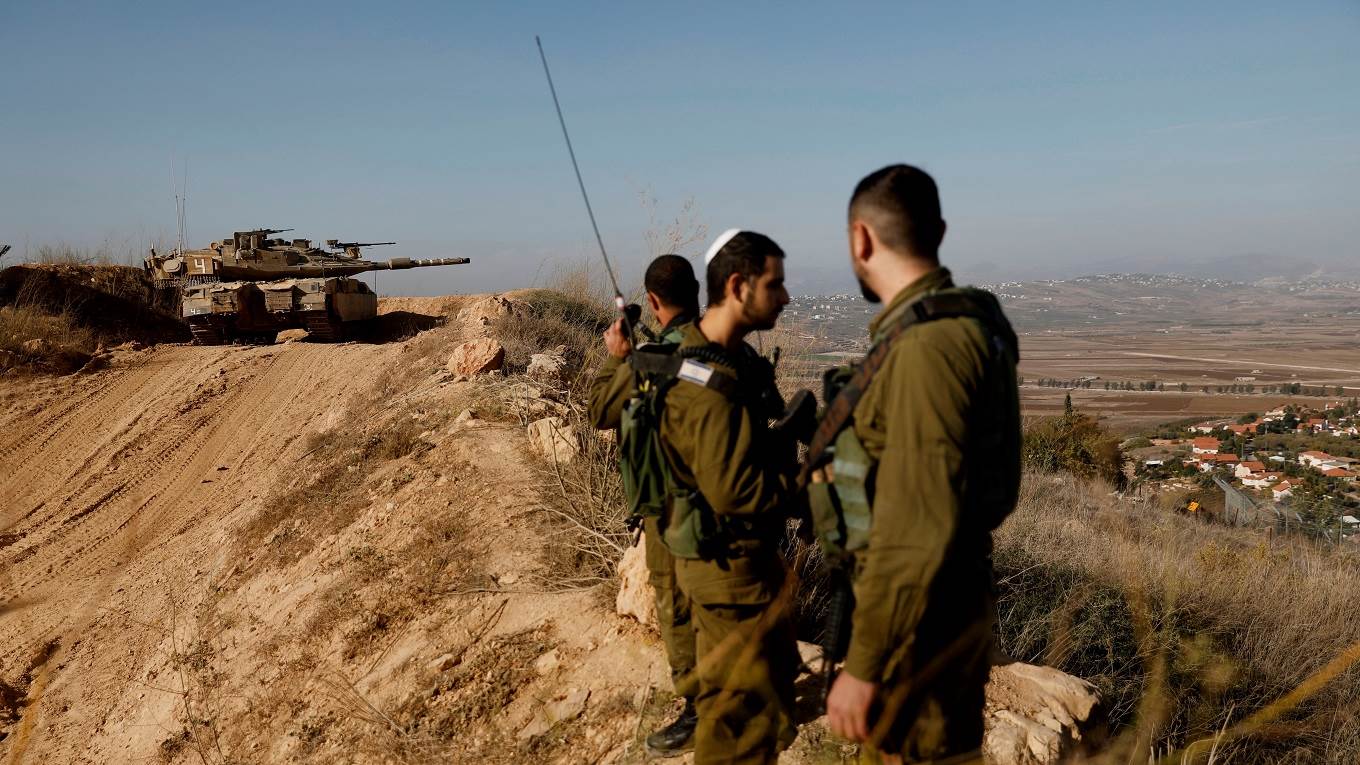 The Saudi Prince's Dangerous War Games
Saudi Arabia's Crown Prince Mohammed bin Salman is working hard to consolidate power and establish his country as the Middle East's only hegemon. But his efforts – which include an attempt to trigger a war between Israel and Hezbollah in Lebanon – increasingly look like the work of an immature gambler.
TEL AVIV – A series of stunning political developments, originating in Saudi Arabia, has been roiling an already volatile Middle East. Is a major new war in the offing?
Saudi Arabia's ambitious 32-year-old crown prince, Mohammed bin Salman (widely known by his initials, MBS), who is overseeing an historic (and destabilizing) transformation of the Kingdom's economy, has ordered the arrest of many of the country's most powerful princes and officials. The move, framed as an anti-corruption drive, is a brazen bid to consolidate power.
But MBS's ambitions extend far beyond his country's borders. On the same day, Lebanese Prime Minister Saad Hariri announced his resignation in a live television broadcast from Riyadh, accusing Iran of causing "devastation and chaos" through its meddling in other countries.
When, days later, Riyadh was targeted by a long-range missile launched from Yemen by Iran-backed Houthi rebels, the Saudis lost no time in warning Iran of a possible war. Saudi leaders also denounced Hezbollah – Lebanon's Iran-backed Shia militia – for aiding the Houthis. Citing the inclusion of Hezbollah members in Lebanon's government, Saudi Arabia accused the country of declaring war on the Kingdom, and ordered its citizens to leave the country.
MBS clearly hopes to establish Saudi Arabia as the Persian Gulf's sole hegemon, and the protector of Sunni Islam throughout the Middle East. But his efforts increasingly look like the work of an immature gambler.
Saudi Arabia has already suffered from the farcical failure of its blockade on Qatar, not to mention its two disastrous attempts to stem Iranian advances in Syria and Yemen. Add to that MBS's ham-fisted political purge, and the escalation in Lebanon may be viewed as a desperate gambit.
Yet provoking Iran is probably not in Saudi Arabia's best interests. As MBS knows all too well, the Kingdom cannot match Iran's military might. And his likely back-up plan – increasing security cooperation with Israel – might not work as he would like.
True, Israel's chief of staff, General Gadi Eisenkot, spoke in a rare interview with a Saudi newspaper about the "many shared interests" between the two countries. Moreover, Defense Minister Avigdor Lieberman has warned that Israel would not permit the consolidation of a Shia "axis in Syria." And Prime Minister Binyamin Netanyahu has made it clear that Israel will not allow Iran to gain military ground and naval footholds in Syria.
But it is folly to think that Israel would engage in full-scale war north of its border for Saudi Arabia's sake. It would not even be the first time Israel frustrated Saudi Arabia's expectations of an intervention. In 2012, Netanyahu did not follow through on threats to attack Iran's nuclear installations.
More recently, Israel refused to intervene in the Syrian civil war against Bashar al-Assad's Shia-affiliated Alawite regime. In fact, Israel has taken great pains to avoid being sucked into that conflict, even as it has scaled up aerial attacks on arms convoys headed for Hezbollah, which has been attempting to open a second front against Israel on the Golan.
Yet it would be irresponsible to dismiss the idea of war altogether. After all, wars on Israel's northern front have not always been premeditated. And an increasingly self-confident Assad no longer seems resigned to Israel's insistence that its air force should have full freedom of action in Syria and Lebanon: his anti-aircraft batteries have started to respond to Israeli military flights over Syria. On November 11, Israeli forces shot down a Syrian drone.
Moreover, Israel has established a new red line in Syria: the protection of Syria's Druze community, with whom Israel's own highly loyal Druze citizens have strong bonds. On November 3, after rebel forces killed nine people in a Druze village inside Syria, the Israeli military warned that it would intervene to prevent the occupation of the village.
While Israel is not interested in waging all-out war, it does not see such a scenario as entirely implausible. In September, it conducted its largest military exercise in two decades, with its air, sea, and large ground forces spending two weeks simulating conflict on both the Syrian and Lebanese fronts. A massive evacuation of northern Israel's civilian population was also simulated. After two wars with Hezbollah that ended in a sort of tie, Israel has made it clear that, in any new conflict, the goal would be unequivocal victory.
Hezbollah, drained by its costly effort to support Assad in Syria's civil war, is not particularly eager to engage in a showdown with Israel now. Iran, for its part, has avoided disrupting Lebanon's stability and always-precarious truce with Israel, in order to enable Hezbollah to focus on Syria.
But Saudi Arabia would welcome a clash between Israel and Hezbollah, believing that it would inevitably lead to a confrontation between Israel and Iran. This is particularly true now: as the fighting in Syria subsides, the Saudi-led Sunni axis is eager to compensate for its losses there, and thus is pushing Lebanon as the next battlefield.
As it stands, Lebanon remains split between Hezbollah's pro-Syria and Iran camp – which includes President Michel Aoun – and Hariri's "March 14 Alliance" of Sunni, anti-Syrian groups, which Saudi Arabia hopes to push into the conflict it so desires. Of course, engaging in a war led by powers that view Lebanon merely as a piece of a broader strategic puzzle is not in the country's best interests.
It is not in Hariri's best interests, either; after all, such a conflict would deny his family's construction companies the opportunity to win lavish contracts for rebuilding Syria. Indeed, it seems highly likely that Hariri is in Riyadh against his will.
As MBS plays with fire, US President Donald Trump has offered him broad support, owing to his own animosity toward Iran and, perhaps, the hope that Saudi Arabia will support a US-led peace plan on Palestine. But a more benign enticement must urgently be found. After all, as the Syrian conflict has starkly demonstrated, wars usually defeat their own purposes.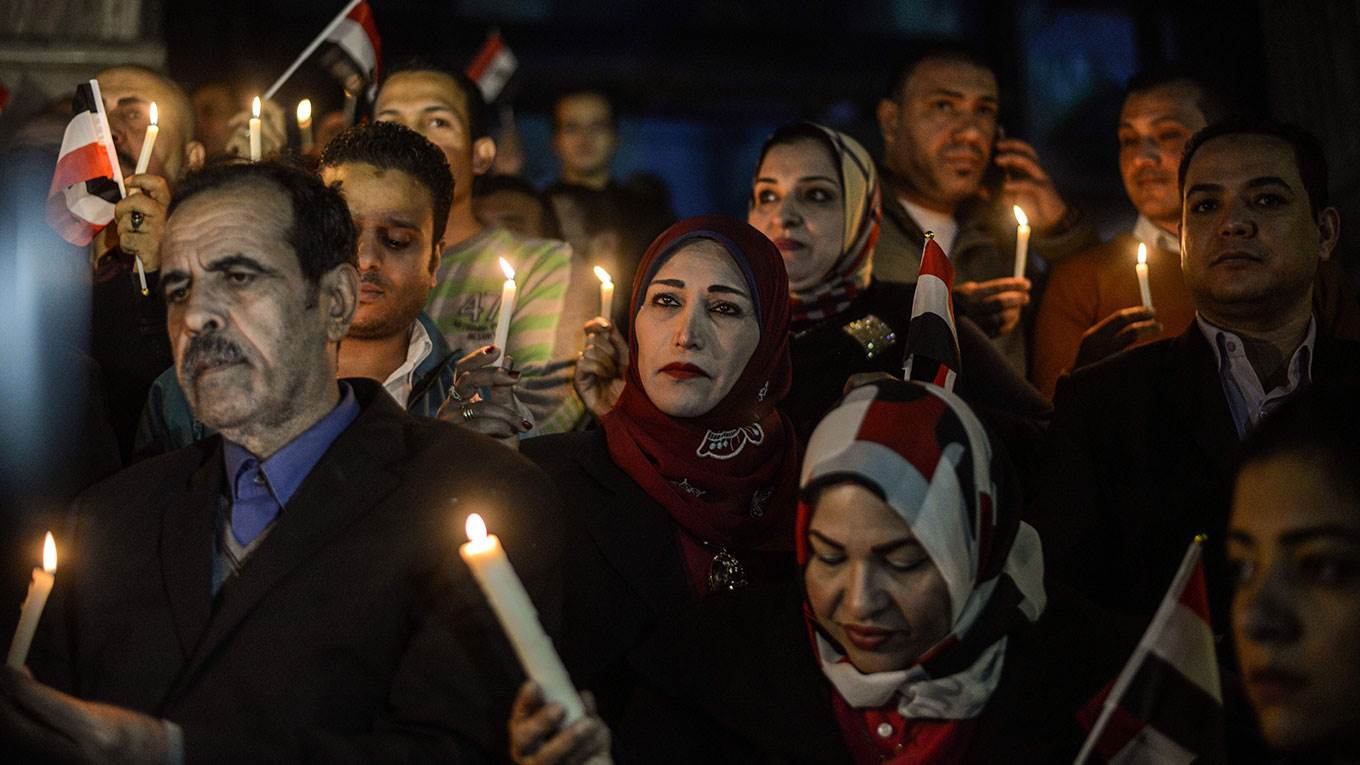 How Can the Arab World Avoid the Abyss?
The Middle East owes many of its current problems to a long history of foreign invasions, from the Crusades and European colonialism to the proxy wars of the Cold-War era. But Arab leaders who genuinely want to create a brighter future for the region's citizens must recognize that blaming others for the region's malaise will solve nothing.
CAIRO – A series of startling events in November revealed the abysmal state of affairs in the Arab world. The Lebanese prime minister announced his resignation abroad, but reversed the statement later. A missile was launched from Yemen toward Saudi Arabia's capital, Riyadh. Saudi Arabia's leadership carried out a major anti-corruption campaign that affected dozens of high-profile personalities. Egypt, meanwhile, experienced its worst terrorist attack in living memory, with more than 300 civilians killed and injured. Video footage of alleged slave auctions in Libya underscored the continuing chaos there amid the complete breakdown of the Libyan state.
Military victories against the Islamic State and a rapprochement between Palestinian factions in Gaza and the West Bank have done little to ease a collective sense of anxiety in the region. Nor have these positive developments inspired much confidence that the Arab world will somehow pull itself back from the edge of the abyss. Foreign interference has become routine in Syria, Lebanon, Iraq, and Yemen. And ongoing debates over identity politics and borders in the Levant are a prelude to the grave, fundamental challenges ahead.
In fact, the situation in the Middle East is not surprising, given that in recent years no Arab country has led attempts to resolve the ongoing conflicts in Libya, Syria, and Yemen, let alone address the Palestine-Israel issue. In many of these conflicts, foreigners have had far more influence than Arabs.
Historically, the Middle East has been the target of numerous foreign invasions, from the Crusades to European colonialism. Its natural resources have been greedily usurped, and it was a theater for proxy wars during the Cold War. Even today, Arab territories remain under occupation.
But while there are many reasons to blame foreign powers for the region's parlous state of affairs, blaming others – or even one another – will solve nothing. After all, the Arab world has many homegrown problems, too, including inefficient and ineffective governance, unholy alliances, and undeveloped national capacities.
Disaster awaits any region that is helpless to shape its own future, in which a majority of citizens feel disenfranchised. Though the Arab world is traditionally conservative, almost 70% of its citizens are below the age of 35, and young people suffer from the highest rates of unemployment in most countries. This constitutes not only a tremendous waste of resources, but also a serious long-term sociopolitical problem. And yet it is just one of the many domestic challenges facing the region.
Arabs must take charge of their own agenda, and become the primary force defining their future and that of their countries. They should, of course, continue to engage with the outside world and strengthen their strategic relationships and alliances. But they also must become less dependent on others.
For starters, the region's governments need to develop their own national-security capacities, to defend against non-existential threats and hegemonic expansionism. This, in turn, will enhance their political influence, and give them more diplomatic tools for addressing regional problems and preventing military conflicts.
Moreover, Arabs must defend their national identities. The Middle East's nation-state system is not perfect, but it is far better than religious or ethnic sectarianism, which threaten to destabilize the region even further. To avoid that outcome, the region's existing nation-states will need strong institutions to provide for efficient governance and social inclusion. Unfortunately, most Arab countries' institutions are nowhere near being able to meet this imperative.
Looking ahead, Arabs should recognize that domestic reform is the best way to prevent foreign interference and defend national interests. The Arab awakenings over the last few years revealed a centrist middle-class yearning for change. Opportunistic parties tried to benefit from the turbulent environment created by sudden change. But this does not negate the fact that these movements were a response to perpetually bad governance and a failure on the part of Arab leaders to pursue gradual reforms.
Arabs also need to give themselves a larger variety of economic, political, and security options, so that they can adapt to changing circumstances. The world is no longer bipolar or Eurocentric. In fact, it is the Westphalian state system itself, not just the postwar geopolitical paradigm, which is being tested by rapid technological, economic, and social changes.
Lastly, the Arab world needs to confront regional hegemonic attitudes and the illegitimate occupation of Arab lands. Solutions to current problems must respect people's aspirations for statehood and sovereignty, while going beyond tactical or transactional approaches that provide only short-term relief. Ultimately, any policy that fails to protect basic rights will not succeed.
Arab countries, individually and collectively, will need a fully formed strategy to confront existential foreign and domestic threats to their sovereignty and security in the coming years. It is high time for Arab leaders to outline a vision for the future of inter-Arab relations, and a plan for engaging with their non-Arab neighbors on regional opportunities and challenges. Last but not least, Arab leaders must also explain how they will provide better domestic governance for their people.
If the Arab world wants to have a say in shaping its own future, it cannot remain complacent in the present. Its leaders and people must start planning now.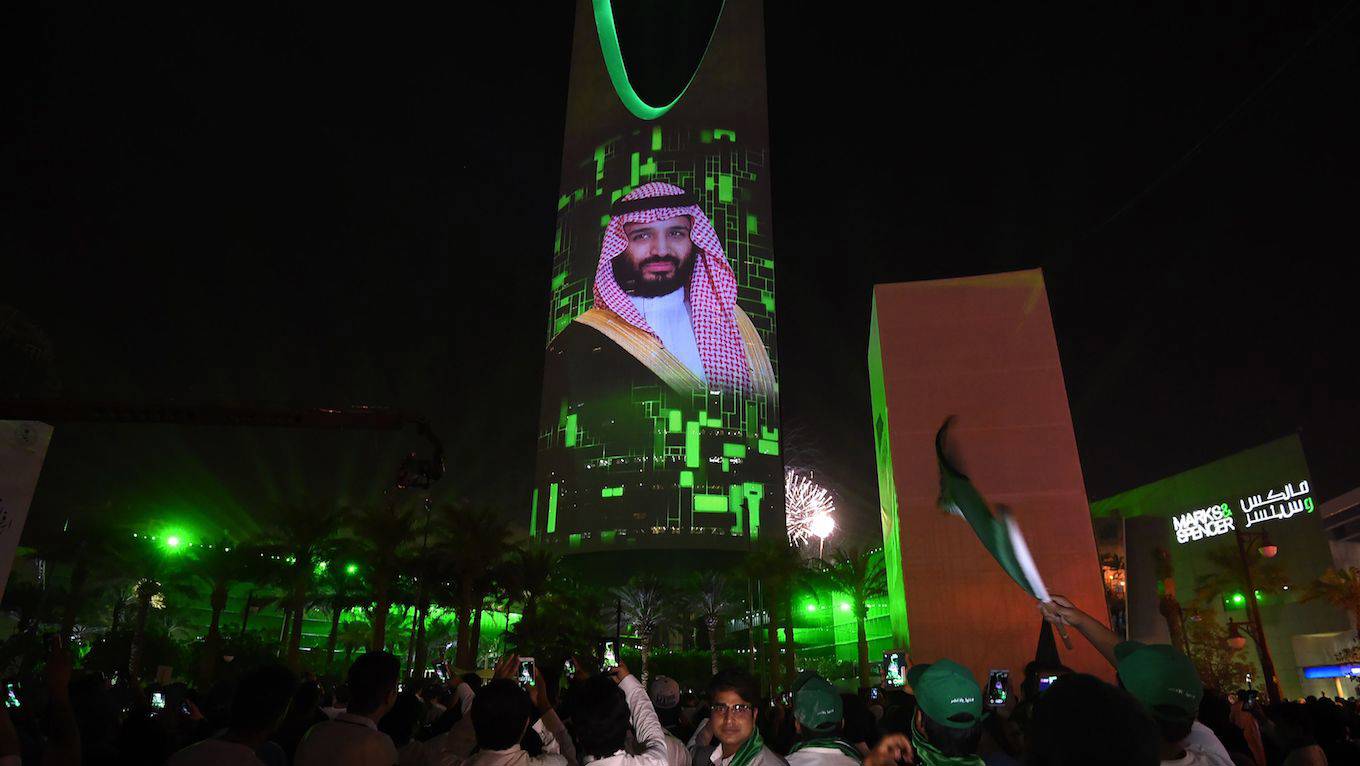 Saudi Arabia's Populist Temptation
In the past, political stability in Saudi Arabia rested on three separate deals: within the royal family; between the royal family and the Kingdom's traditional elites; and between the state and the population. With the sharp fall in oil revenues, this political order has become unsustainable.
NEW YORK – Most efforts to comprehend the dynamics of Saudi Arabia's ongoing political earthquake have focused on the psychology of the young crown prince, Mohammed bin Salman. But there are also structural reasons for Prince Mohammed's brand of populism. Understanding these factors is key to finding a better path forward.
In the past, political stability in Saudi Arabia rested on three separate deals: within the royal family; between the royal family and the Kingdom's traditional elites; and between the state and the population.
The deal within the Al Saud family is rooted in asabiyya – the ability of an ambitious tribe to stick together to monopolize power. But the royal family has grown too large and become too divided to justify the cost of maintaining its unity. Loosely estimated, the 5,000 or so third-generation princes and their entourage consume $30-50 billion per year.
The deal among traditional elites is also rooted in the Kingdom's genesis. These notable families were encouraged to accumulate economic power. Privileged access to government contracts, subsidies, capital, protection from competition, and the ability to import labor freely have embedded their companies deeply in the economy.
This protected elite private sector grew to represent over 50% of Saudi GDP. But, because it is largely staffed by expats, it generates no trickle-down benefits to the local population, only negative externalities.
The population, meanwhile, was offered economic security in exchange for loyalty – an arrangement institutionalized through a patronage network of high-paying public-sector jobs and a broad array of generous welfare benefits and consumer subsidies. As a result, more than 75% of Saudi citizens work for the state, and much of the rest of the public budget is spent on cradle-to-grave social support.
But with per capita revenue from oil exports now only $5,000 a year for Saudi Arabia's 20 million nationals, the system has become too costly. The challenge for Prince Mohammed is to oversee a transition to a less expensive political order, while generating sufficient economic efficiency gains to prevent the necessary adjustment from fueling instability and civil unrest.
Other autocratic regimes in the region, with larger populations and less oil – such as Iraq, Egypt, Algeria, and Syria – followed a "republican strategy" that appeased the poor with various forms of patronage, and repressed economic elites. This blocked the rise of any credible opposition, at the cost of entrenching an anemic, largely informal, and consumption-based economy.
Such a Venezuela-style approach could appeal to Prince Mohammed, because its populist fervor aligns with his purges of elites and neutralization of any serious opposition. Foreign and state-controlled firms could replace the notables in delivering necessary private services. And the balance of payments could be stabilized with lower consumption and imports, particularly that of the royals and the rich.
The problem with this approach is that it would only delay the essential challenge of raising labor productivity. While other autocrats under pressure – such as Turkey's Recep Tayyip Erdoğan and Russia's Vladimir Putin – are increasingly choosing this myopic route of sacrificing the private sector on the altar of regime survival, the Kingdom can do better, given the assets at its disposal.
The alternative of an authoritarian ruling coalition of traditional elites is even less attractive to Saudi Arabia's current rulers, as it would entail lower levels of consumption for ordinary people – and thus, in all likelihood, higher levels of repression. Domestic strife is the last thing the crown prince needs.
A better way forward requires more balance and better coordination. The pain of adjustment should be shared more widely among all groups, and reforms should focus much more on enlarging the economic pie.
This route is feasible, thanks to Saudi Arabia's abundance of low-hanging fruit: a youthful society clamoring for social emancipation, better-educated women yearning for more participation, and millions of jobs created for expats available for nationals to fill.
What clouds this scenario is the low productivity of the elite private sector. To break free of its middle-income trap, Saudi Arabia needs to democratize, if not its politics, then at least its markets, through greater reliance on the rule of law and fair competition. Viewed from this perspective, Prince Mohammed's current anti-corruption campaign will need to be followed by efforts to establish more inclusive rules for the private sector.
If the Kingdom's private sector can be made to work, the economic challenge becomes modest. About 200,000 young people enter the labor market every year. If as many jobs are needed to allow women to join and to slowly wind down the public sector, two million new jobs would be needed over the next five years. To put this in perspective, there are now nine million foreign workers employed in the Kingdom.
Rather than new mega-investments in high tech, the difficult route of Saudization, initiated a decade ago, can gradually do the job, if augmented by greater support for competition and for small and medium-size enterprises. But the starting point is challenging, because public servants currently earn three times more than private-sector workers. To unify the labor market, a medium-term goal could be to reduce Saudi workers' pay by a third, increase their productivity by a third, and subsidize the rest from state coffers.
The populist temptation promises at best an authoritarian, middle-income welfare state. Saudi Arabia would be better served by a strategy of economic and social inclusion that broadens the basis of political support by convincing all influential groups – royals, notables, and mere mortals – to view their short-term losses as an investment in the Kingdom's future.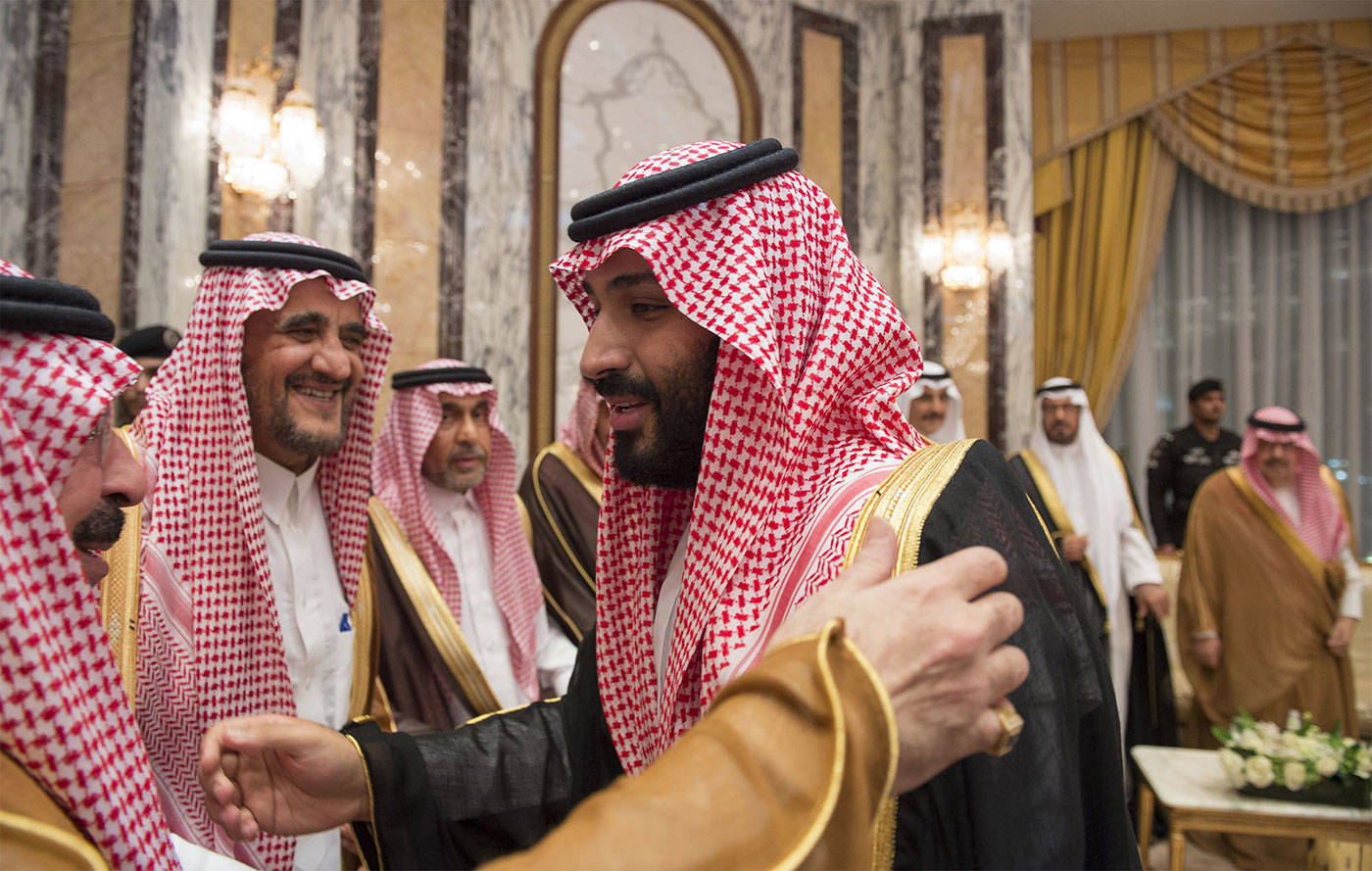 Saudi Arabia's Game of Thrones
Saudi Arabia's King Salman has now replaced the 57-year-old Muhammad bin Nayif with his 31-year-old son, Mohammed bin Salman, as crown prince, signaling a clear break from a decades-old tradition of building consensus. That implies a return to the absolute monarchy established by Saudi Arabia's founder, King Abdulaziz Ibn Saud.
PRINCETON – Saudi Arabia's King Salman has just replaced the 57-year-old Muhammad bin Nayif with his 31-year-old son, Mohammed bin Salman, as crown prince, completing a process of power centralization that began with Salman's accession to the throne in January 2015.
Prince Mohammed, commonly known as MBS in Western circles, is the king's favorite son. By appointing him as crown prince, Salman, who is now 81, has signaled a clear break from a decades-old tradition of building consensus among the leading sons of the Saudi state's founder, the late King Abdulaziz Ibn Saud.
In structural terms, Saudi Arabia is no longer a power-sharing gerontocracy. It has returned to the absolute monarchy that it was under Ibn Saud himself. Power is concentrated entirely in the hands of the king, who has delegated most of it to his son, the new crown prince.
In practical terms, MBS's rise will streamline decision-making, and mitigate the political risks that are inherent in any system of multiple, competing power centers. There is now absolute clarity on the questions of succession and where power lies. But while this new arrangement certainly has its advantages, it also has potential pitfalls, because far-reaching decisions could go unquestioned and unchallenged.
When Salman dies, MBS will become king, and will most likely rule Saudi Arabia for many decades, leaving his imprint on the country's social, religious, and economic life. His rise to power – which started in 2009, when he became an adviser to his father, who was then governor of Riyadh Province – has been meteoric. But being named crown prince is his most impressive achievement to date. MBS has won a race to the throne that included hundreds of princes, most of whom are older and more experienced – and all of whom feel entitled to rule.
To be sure, the king's favoritism clearly gave MBS a leg up; but that alone does not explain his success. MBS had to rely on his wit, guile, and force of personality to consolidate power and assert his authority over key sectors of Saudi society. These include the royal family itself; the bureaucracy and technocratic elites; the media and intelligentsia; the massive national oil company, Saudi Aramco; and the religious establishment and its various institutions.
Moreover, MBS managed all of this while still formally adhering to the Saudi royal family's strict protocols and elaborate codes of hierarchy. This helps to explain why the transition from one crown prince to another appeared to go so smoothly. In a widely distributed video clip, MBS can be seen falling to his knees to kiss the just-dismissed incumbent crown prince's hand. But it is Nayif who formally offers his allegiance to MBS, leaving no doubt about where power lies.
MBS's second great achievement has been in foreign policy, where he has been able to prove his capabilities to his father. MBS took the initiative to reach out to US President Donald Trump and his team immediately after the US presidential election in November 2016, and his efforts paid off, culminating in Trump's visit to Riyadh in May 2017.
Trump's visit was a major victory for Saudi Arabia. US-Saudi relations had reached a nadir during former US President Barack Obama's tenure, but they have now been reset. During his visit, Trump emphasized the importance of the US-Saudi strategic relationship, offered his full support in Saudi Arabia's rivalry with Iran for regional primacy, and signed various business and investment deals worth many billions of dollars.
MBS, who is nothing if not ambitious, has set two broad goals for Saudi Arabia. The first, which he outlines in a program called Vision 2030, is to diversify the Saudi economy, by reducing its heavy dependence on oil revenues, and creating good jobs outside of the oil sector. MBS is convinced that Saudi Arabia's vast oil reserves will be far less valuable in the future, owing to the rise of alternative fuels and renewable-energy technologies.
Under Vision 2030, MBS will try to monetize the upfront value of Saudi Arabia's oil reserves as much as possible. These proceeds will then be allocated to developing the country's non-oil sectors, and invested in offshore assets to offset the inevitable loss in oil revenues. To that end, MBS is keen on privatizing part of Saudi Aramco through an initial public offering in 2018.
MBS's second major goal is to turn Saudi Arabia into a regional military hegemon that can stand up to external threats, not least Iran. To do this, he will have to make his country far less dependent on US military protection, on which it has relied since 1945.
It will take a decade or more to accomplish each of the new crown prince's goals. But now that MBS's power base is finally secure, he seems to have every intention of carrying them out.