In Defense of Economic Populism
Populists' aversion to institutional restraints extends to the economy, where they oppose obstacles placed in their way by autonomous regulatory agencies, independent central banks, and global trade rules. But while populism in the political domain is almost always harmful, economic populism can sometimes be justified.
CAMBRIDGE – Populists abhor restraints on the political executive. Since they claim to represent "the people" writ large, they regard limits on their exercise of power as necessarily undermining the popular will. Such constraints can only serve the "enemies of the people" – minorities and foreigners (for right-wing populists) or financial elites (in the case of left-wing populists).
This is a dangerous approach to politics, because it allows a majority to ride roughshod over the rights of minorities. Without separation of powers, an independent judiciary, or free media – which all populist autocrats, from Vladimir Putin and Recep Tayyip Erdoğan to Viktor Orbán and Donald Trump detest – democracy degenerates into the tyranny of whoever happens to be in power.
Periodic elections under populist rule become a smokescreen. In the absence of the rule of law and basic civil liberties, populist regimes can prolong their rule by manipulating the media and the judiciary at will.
Populists' aversion to institutional restraints extends to the economy, where exercising full control "in the people's interest" implies that no obstacles should be placed in their way by autonomous regulatory agencies, independent central banks, or global trade rules. But while populism in the political domain is almost always harmful, economic populism can sometimes be justified.
Start with why restraints on economic policy may be desirable in the first place. Economists tend to have a soft spot for such restraints, because policymaking that is fully responsive to the push and pull of domestic politics can generate highly inefficient outcomes. In particular, economic policy is often subject to the problem of what economists call time-inconsistency: short-term interests frequently undermine the pursuit of policies that are far more desirable in the long term.
A canonical example is discretionary monetary policy. Politicians who have the power to print money at will may generate "surprise inflation" to boost output and employment in the short run – say, before an election. But this backfires, because firms and households adjust their inflation expectations. In the end, discretionary monetary policy results only in higher inflation without yielding any output or employment gains. The solution is an independent central bank, insulated from politics, operating solely on its mandate to maintain price stability.
The costs of macroeconomic populism are familiar from Latin America. As Jeffrey D. Sachs, Sebastián Edwards, and Rüdiger Dornbusch argued years ago, unsustainable monetary and fiscal policies were the bane of the region until economic orthodoxy began to prevail in the 1990s. Populist policies periodically produced painful economic crises, which hurt the poor the most. To break this cycle, the region turned to fiscal rules and technocratic finance ministers.
Another example is official treatment of foreign investors. Once a foreign firm makes its investment, it essentially becomes captive to the host government's whims. Promises that were made to attract the firm are easily forgotten, replaced by policies that squeeze it to the benefit of the national budget or domestic companies.
But investors are not stupid, and, fearing this outcome, they invest elsewhere. Governments' need to establish their credibility has thus given rise to trade agreements with so-called investor-state dispute settlement (ISDS) clauses, allowing the firm to sue the government in international tribunals.
These are examples of restraints on economic policy that take the form of delegation to autonomous agencies, technocrats, or external rules. As described, they serve the valuable function of preventing those in power from shooting themselves in the foot by pursuing short-sighted policies.
But there are other scenarios as well, in which the consequences of restraints on economic policy may be less salutary. In particular, restraints may be instituted by special interests or elites themselves, to cement permanent control over policymaking. In such cases, delegation to autonomous agencies or signing on to global rules does not serve society, but only a narrow caste of "insiders."
Part of today's populist backlash is rooted in the belief, not entirely unjustified, that this scenario describes much economic policymaking in recent decades. Multinational corporations and investors have increasingly shaped the agenda of international trade negotiations, resulting in global regimes that disproportionately benefit capital at the expense of labor. Stringent patent rules and international investor tribunals are prime examples. So is the capture of autonomous agencies by the industries they are supposed to regulate. Banks and other financial institutions have been especially successful at getting their way and instituting rules that give them free rein.
Independent central banks played a critical role in bringing inflation down in the 1980s and 1990s. But in the current low-inflation environment, their exclusive focus on price stability imparts a deflationary bias to economic policy and is in tension with employment generation and growth.
Such "liberal technocracy" may be at its apogee in the European Union, where economic rules and regulations are designed at considerable remove from democratic deliberation at the national level. And in virtually every member state, this political gap – the EU's so-called democratic deficit – has given rise to populist, Euroskeptical political parties.
In such cases, relaxing the constraints on economic policy and returning policymaking autonomy to elected governments may well be desirable. Exceptional times require the freedom to experiment in economic policy. Franklin D. Roosevelt's New Deal provides an apt historical example. FDR's reforms required that he remove the economic shackles imposed by conservative judges and financial interests at home and by the gold standard abroad.
We should constantly be wary of populism that stifles political pluralism and undermines liberal democratic norms. Political populism is a menace to be avoided at all costs. Economic populism, by contrast, is occasionally necessary. Indeed, at such times, it may be the only way to forestall its much more dangerous political cousin.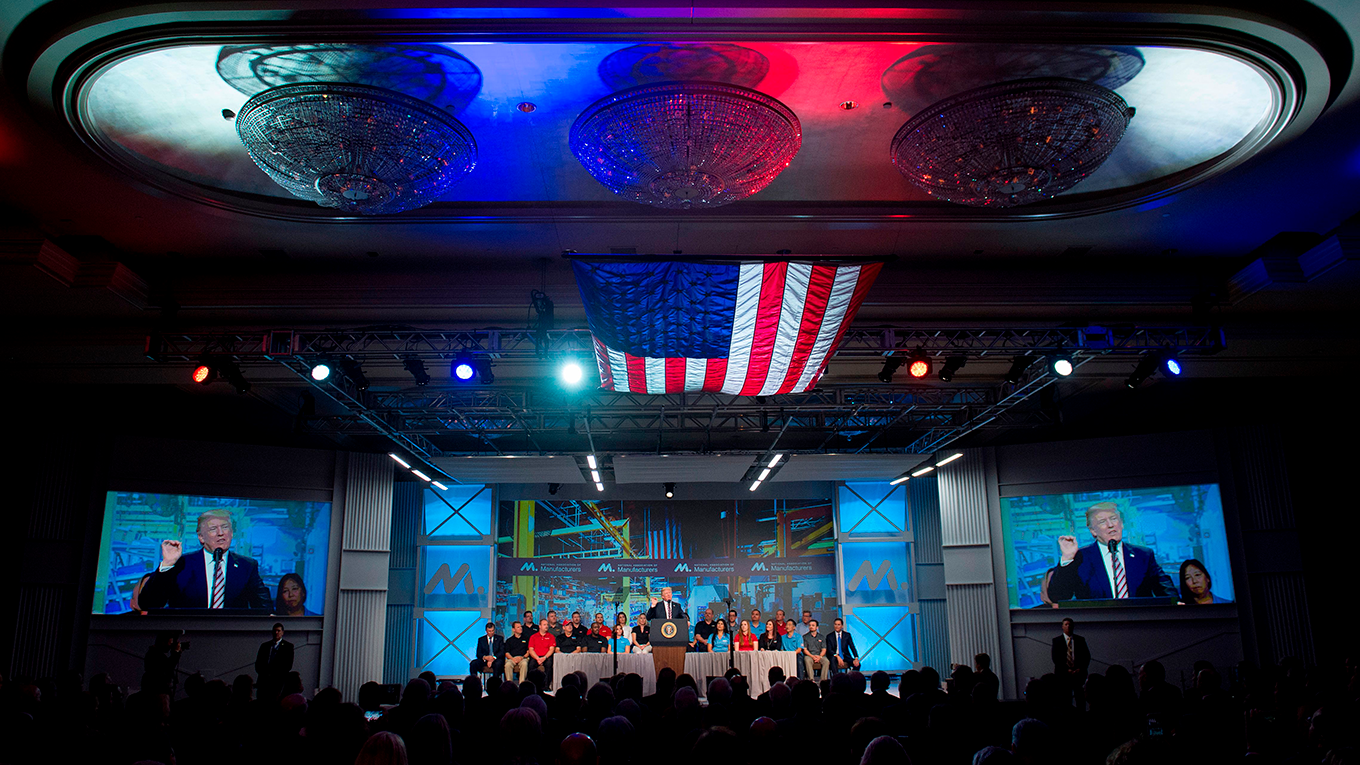 The Globalization of Our Discontent
Globalization, which was supposed to benefit developed and developing countries alike, is now reviled almost everywhere, as the political backlash in Europe and the US in recent years has shown. The challenge is to minimize the risk that the backlash will intensify, and that starts by understanding – and avoiding – past mistakes.
NEW YORK – Fifteen years ago, I published Globalization and Its Discontents, a book that sought to explain why there was so much dissatisfaction with globalization within the developing countries. Quite simply, many believed that the system was "rigged" against them, and global trade agreements were singled out for being particularly unfair.
Now discontent with globalization has fueled a wave of populism in the United States and other advanced economies, led by politicians who claim that the system is unfair to their countries. In the US, President Donald Trump insists that America's trade negotiators were snookered by those from Mexico and China.
So how could something that was supposed to benefit all, in developed and developing countries alike, now be reviled almost everywhere? How can a trade agreement be unfair to all parties?
To those in developing countries, Trump's claims – like Trump himself – are laughable. The US basically wrote the rules and created the institutions of globalization. In some of these institutions – for example, the International Monetary Fund – the US still has veto power, despite America's diminished role in the global economy (a role which Trump seems determined to diminish still further).

To someone like me, who has watched trade negotiations closely for more than a quarter-century, it is clear that US trade negotiators got most of what they wanted. The problem was with what they wanted. Their agenda was set, behind closed doors, by corporations. It was an agenda written by and for large multinational companies, at the expense of workers and ordinary citizens everywhere.
Indeed, it often seems that workers, who have seen their wages fall and jobs disappear, are just collateral damage – innocent but unavoidable victims in the inexorable march of economic progress. But there is another interpretation of what has happened: one of the objectives of globalization was to weaken workers' bargaining power. What corporations wanted was cheaper labor, however they could get it.
This interpretation helps explain some puzzling aspects of trade agreements. Why is it, for example, that advanced countries gave away one of their biggest advantages, the rule of law? Indeed, provisions embedded in most recent trade agreements give foreign investors more rights than are provided to investors in the US. They are compensated, for example, should the government adopt a regulation that hurts their bottom line, no matter how desirable the regulation or how great the harm caused by the corporation in its absence.
There are three responses to globalized discontent with globalization. The first – call it the Las Vegas strategy – is to double down on the bet on globalization as it has been managed for the past quarter-century. This bet, like all bets on proven policy failures (such as trickle-down economics) is based on the hope that somehow it will succeed in the future.
The second response is Trumpism: cut oneself off from globalization, in the hope that doing so will somehow bring back a bygone world. But protectionism won't work. Globally, manufacturing jobs are on the decline, simply because productivity growth has outpaced growth in demand.
Even if manufacturing were to come back, the jobs won't. Advanced manufacturing technology, including robots, means that the few jobs created will require higher skills and will be placed at different locations than the jobs that were lost. Like doubling down, this approach is doomed to fail, further increasing the discontent felt by those left behind.
Trump will fail even in his proclaimed goal of reducing the trade deficit, which is determined by the disparity between domestic savings and investment. Now that the Republicans have gotten their way and enacted a tax cut for billionaires, national savings will fall and the trade deficit will rise, owing to an increase in the value of the dollar. (Fiscal deficits and trade deficits normally move so closely together that they are called "twin" deficits.) Trump may not like it, but as he is slowly finding out, there are some things that even a person in the most powerful position in the world cannot control.
There is a third approach: social protection without protectionism, the kind of approach that the small Nordic countries took. They knew that as small countries they had to remain open. But they also knew that remaining open would expose workers to risk. Thus, they had to have a social contract that helped workers move from old jobs to new and provide some help in the interim.
The Nordic countries are deeply democratic societies, so they knew that unless most workers regarded globalization as benefiting them, it wouldn't be sustained. And the wealthy in these countries recognized that if globalization worked as it should, there would be enough benefits to go around.
American capitalism in recent years has been marked by unbridled greed – the 2008 financial crisis provides ample confirmation of that. But, as some countries have shown, a market economy can take forms that temper the excesses of both capitalism and globalization, and deliver more sustainable growth and higher standards of living for most citizens.
We can learn from such successes what to do, just as we can learn from past mistakes what not to do. As has become evident, if we do not manage globalization so that it benefits all, the backlash – from the New Discontents in the North and the Old Discontents in the South – is at risk of intensifying.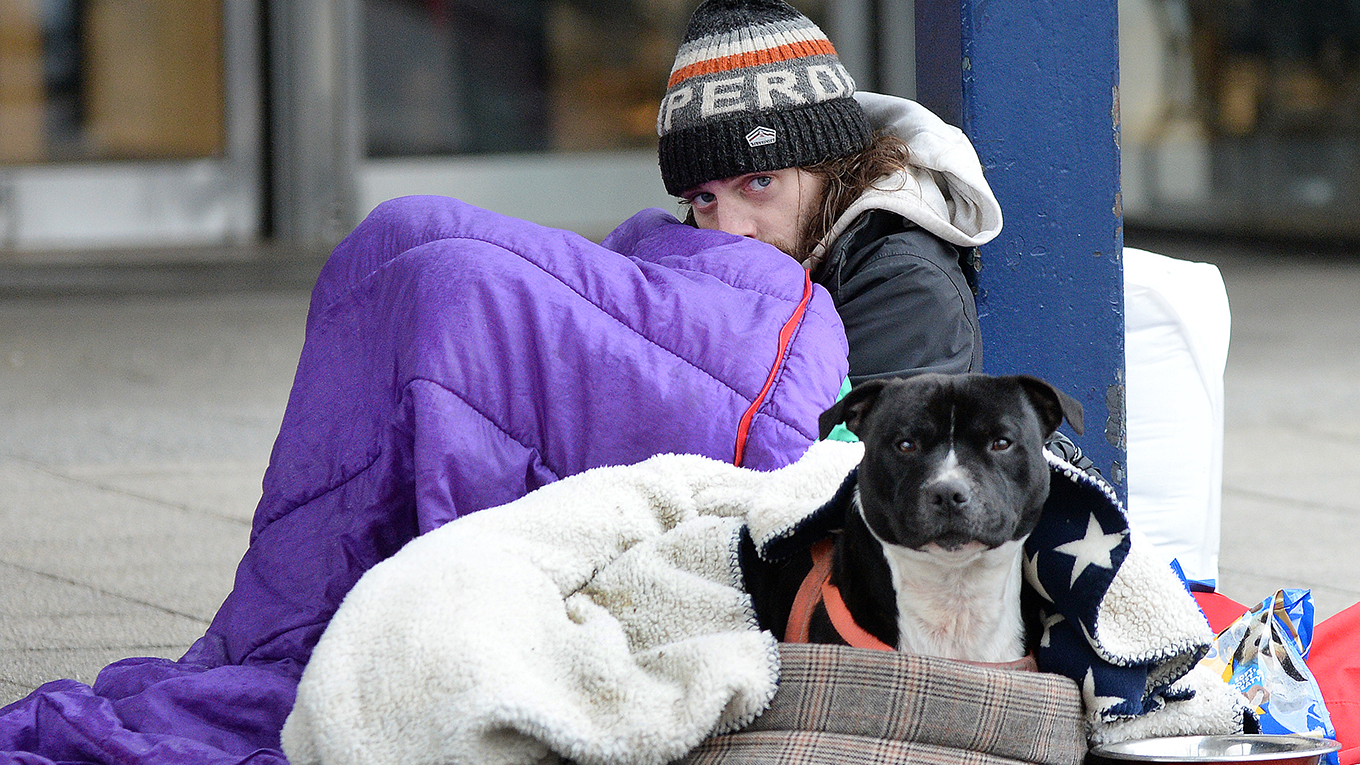 The Case Against Free-Market Capitalism
In the United Kingdom and around the world, neoliberalism is on trial, and the orthodoxy established by Margaret Thatcher and Ronald Reagan in the 1980s – to roll back the state and let the market work its magic – may indeed be guilty as charged. But will governments be given the tools and support they need to rehabilitate the defendant?
OXFORD – Free-market capitalism is on trial. In the United Kingdom, Labour Party leader Jeremy Corbyn accuses neoliberalism of increasing homelessness, throwing children into poverty, and causing wages to fall below subsistence level. For the defense, Conservative Prime Minister Theresa May cites the immense potential of an open, innovative, free-market economy. Similar "proceedings" are taking place around the world.
Just a quarter-century ago, the debate about economic systems – state-managed socialism or liberal democracy and capitalism – seemed to have been settled. With the Soviet Union's collapse, the case was closed – or so it seemed.
Since then, the rise of China has belied the view that a state-led strategy will always fail, and the global financial crisis exposed the perils of inadequately regulated markets. In 2017, few of the world's fastest-growing economies (Ethiopia, Uzbekistan, Nepal, India, Tanzania, Djibouti, Laos, Cambodia, Myanmar, and the Philippines) have free markets. And many free-market economies are suffering from growth slowdowns and rapidly rising inequality.
Against this background, some politicians are no longer defending free-market capitalism in terms of economic growth or the gains from globalization. Instead, they focus on individual opportunity. May, for example, has credited the system with reducing infant mortality, increasing life expectancy, driving down absolute poverty, boosting disposable incomes, expanding access to education, and slashing illiteracy rates.
But these claims aren't in line with the facts. Start with maternal mortality. Much of the world has made great strides in making childbirth safer. From 1990 to 2015, Albania reduced its maternal deaths per 100,000 live births from 29.3 to 9.6. China, the poster child for state-led growth, reduced its rate from 114.2 to 17.7.
Meanwhile, the trend in the United States, the paragon of free-market democracy, has gone in the opposite direction, with maternal deaths per 100,000 live births actually rising, from 16.9 in 1990 to 26.4 in 2015. Equally shocking, the morbidity and mortality of white (non-Hispanic) middle-aged men and women in the US increased between 1999 and 2013.
The claim that free-market policies "slash illiteracy" is also misleading. In England, some 15% of adults (5.1 million people) are still "functionally illiterate," meaning that they have literacy levels at or below those expected of an 11-year-old. Scotland's most recent survey showed a decline in literacy, with less than half of the country's 13- and 14-year-olds now performing well in writing. In fact, if you Google "successful literacy campaign," the country with astonishing literacy gains that fills your screen is Cuba – hardly a free-market system.
The conservative case, eloquently articulated by May, is that a free-market economy, operating under the right rules and regulations, is the greatest agent of collective human progress ever created. If that claim is true, the only logical conclusion is that we are doing it wrong.
So what measures are needed to get it right? The practical solutions on offer seem to be fairly consistent across the political spectrum. Indeed, for all their furious positioning, the differences between left and right seem to have collapsed in this regard.
In the UK, the first suggestion is to ensure economy-wide investment and growth, which will require government intervention. Corbyn proposes a National Investment Bank and Transformation Fund to mobilize public investment and create wealth and good jobs. May, for her part, suggests an industrial strategy to promote "growth across the whole country," helping to "turn local areas of excellence into national export champions."
Second, private-sector leadership must change, in order to prevent short-term thinking, tax avoidance, and other forms of opportunism and personal enrichment. Here, Corbyn focuses on accountability in corporate boardrooms, while May calls for giving workers and shareholders a stronger voice in firms' decision-making and ensuring that the largest companies have incentives to think long term.
A third corrective is to improve employees' pay and working conditions. In Britain, even as the economy has grown, wages have been dropping – by 10% from 2007 to 2014. Corbyn promises to take action to stop employers from driving down pay and working conditions. For May, "all work should be fair and decent, with scope for development and fulfillment." Both make the case for improving vocational training and technical education.
Fourth, in Britain, the government must address the public-housing crisis. In the 1950s and 1960s, an average of some 300,000 houses were being built every year; that figure has now dropped to less than half. Corbyn proposes a review of social housing, rent control, and regeneration for the people. May has announced the creation of a £2 billion ($2.62 billion) fund for building more council housing.
Finally, Britain needs more effective rules and regulations to ensure that privatized utilities deliver cheaper, more sustainable services. Corbyn accuses companies of handing out large dividends to shareholders, while infrastructure crumbles, service deteriorates, and companies pay far too little in taxes. May promises to end "rip-off energy prices."
The orthodoxy established by Margaret Thatcher and Ronald Reagan in the 1980s – to roll back the state, after a decade of profligate and bloated government – is guilty as charged. A new consensus is emerging that more active and effective government is required to boost growth and expand opportunity. The jury is still out, however, on whether governments will be given the tools and support they need to rehabilitate the defendant.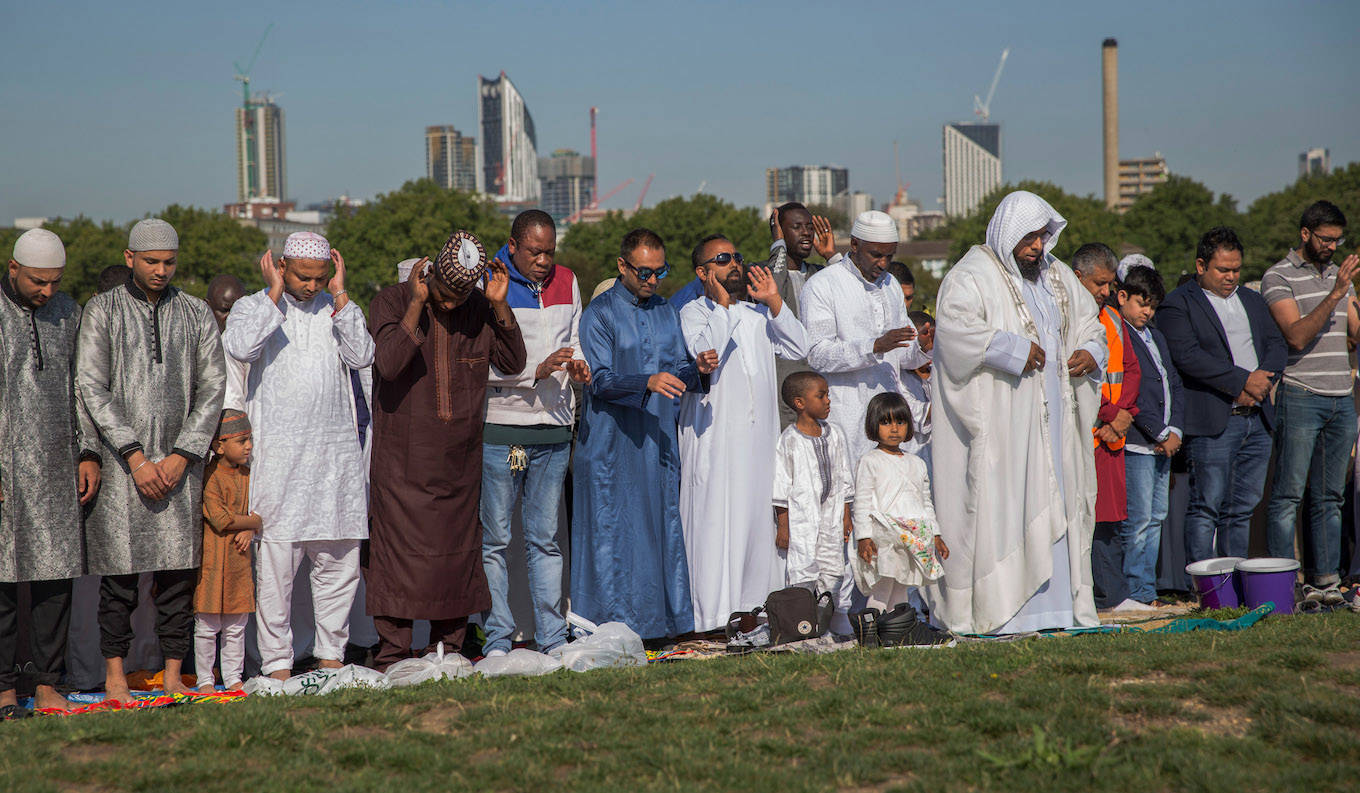 Inconvenient Truths About Migration
Standard economic theory says that net inward migration, like free trade, benefits the native population after a lag. But recent research has poked large holes in that argument, while the social and political consequences of open national borders similarly suggest the appropriateness of immigration limits.
LONDON – Sociology, anthropology, and history have been making large inroads into the debate on immigration. It seems that Homo economicus, who lives for bread alone, has given way to someone for whom a sense of belonging is at least as important as eating.
This makes one doubt that hostility to mass immigration is simply a protest against job losses, depressed wages, and growing inequality. Economics has certainly played a part in the upsurge of identity politics, but the crisis of identity will not be expunged by economic reforms alone. Economic welfare is not the same as social wellbeing.
Let's start, though, with the economics, using the United Kingdom – now heading out of the EU – as a case in point. Between 1991 and 2013 there was a net inflow of 4.9 million foreign-born migrants into Britain.
Standard economic theory tells us that net inward migration, like free trade, benefits the native population only after a lag. The argument here is that if you increase the quantity of labor, its price (wages) falls. This will increase profits. The increase in profits leads to more investment, which will increase demand for labor, thereby reversing the initial fall in wages. Immigration thus enables a larger population to enjoy the same standard of living as the smaller population did before – a clear improvement in total welfare.
A recent study by Cambridge University economist Robert Rowthorn, however, has shown that this argument is full of holes. The so-called temporary effects in terms of displaced native workers and lower wages may last five or ten years, while the beneficial effects assume an absence of recession. And, even with no recession, if there is a continuing inflow of migrants, rather than a one-off increase in the size of the labor force, demand for labor may constantly lag behind growth in supply. The "claim that immigrants take jobs from local workers and push down their wages," Rowthorn argues, "may be exaggerated, but it is not always false."
A second economic argument is that immigration will rejuvenate the labor force and stabilize public finances, because young, imported workers will generate the taxes required to support a rising number of pensioners. The UK population is projected to surpass 70 million before the end of the next decade, an increase of 3.6 million, or 5.5%, owing to net immigration and a surplus of births over deaths among the newcomers.
Rowthorn dismisses this argument. "Rejuvenation through immigration is an endless treadmill," he says. "To maintain a once-and-for-all reduction in the dependency ratio requires a never-ending stream of immigrants. Once the inflow stops, the age structure will revert to its original trajectory." A lower inflow and a higher retirement age would be a much better solution to population aging.
Thus, even with optimal outcomes, like the avoidance of recession, the economic arguments for large-scale immigration are hardly conclusive. So the crux of the matter is really its social impact. Here, the familiar benefit of diversity confronts the downside risk of a loss of social cohesion.
David Goodhart, former editor of the journal Prospect, has argued the case for restriction from a social democratic perspective. Goodhart takes no position on whether cultural diversity is intrinsically or morally good or bad. He simply takes it for granted that most people prefer to live with their own kind, and that policymakers must attend to this preference. A laissez-faire attitude to the composition of a country's population is as untenable as indifference to its size.
For Goodhart, the taproot of liberals' hostility to migration controls is their individualist view of society. Failing to comprehend people's attachment to settled communities, they label hostility to immigration irrational or racist.
Liberal over-optimism about the ease of integrating migrants stems from the same source: if society is no more than a collection of individuals, integration is a non-issue. Of course, says Goodhart, immigrants do not have to abandon their traditions completely, but "there is such a thing as society," and if they make no effort to join it, native citizens will find it hard to consider them part of the "imagined community."
A too-rapid inflow of immigrants weakens bonds of solidarity, and, in the long run, erodes the affective ties required to sustain the welfare state. "People will always favor their own families and communities," Goodhart argues, and "it is the task of a realistic liberalism to strive for a definition of community that is wide enough to include people from many different backgrounds, without being so wide as to become meaningless."
Economic and political liberals are bedfellows in championing unrestricted immigration. Economic liberals view national frontiers as irrational obstacles to the global integration of markets. Many political liberals regard nation-states and the loyalties they inspire as obstacles to the wider political integration of humanity. Both appeal to moral obligations that stretch far beyond nations' cultural and physical boundaries.
At issue is the oldest debate in the social sciences. Can communities be created by politics and markets, or do they presuppose a prior sense of belonging?
It seems to me that anyone who thinks about such matters is bound to agree with Goodhart that citizenship, for most people, is something they are born into. Values are grown from a specific history and geography. If the make-up of a community is changed too fast, it cuts people adrift from their own history, rendering them rootless. Liberals' anxiety not to appear racist hides these truths from them. An explosion of what is now called populism is the inevitable result.
The policy conclusion to be drawn is banal, but worth restating. A people's tolerance for change and adaptation should not be strained beyond its limits, different though these will be in different countries. Specifically, immigration should not be pressed too far, because it will be sure to ignite hostility. Politicians who fail to "control the borders" do not deserve their people's trust.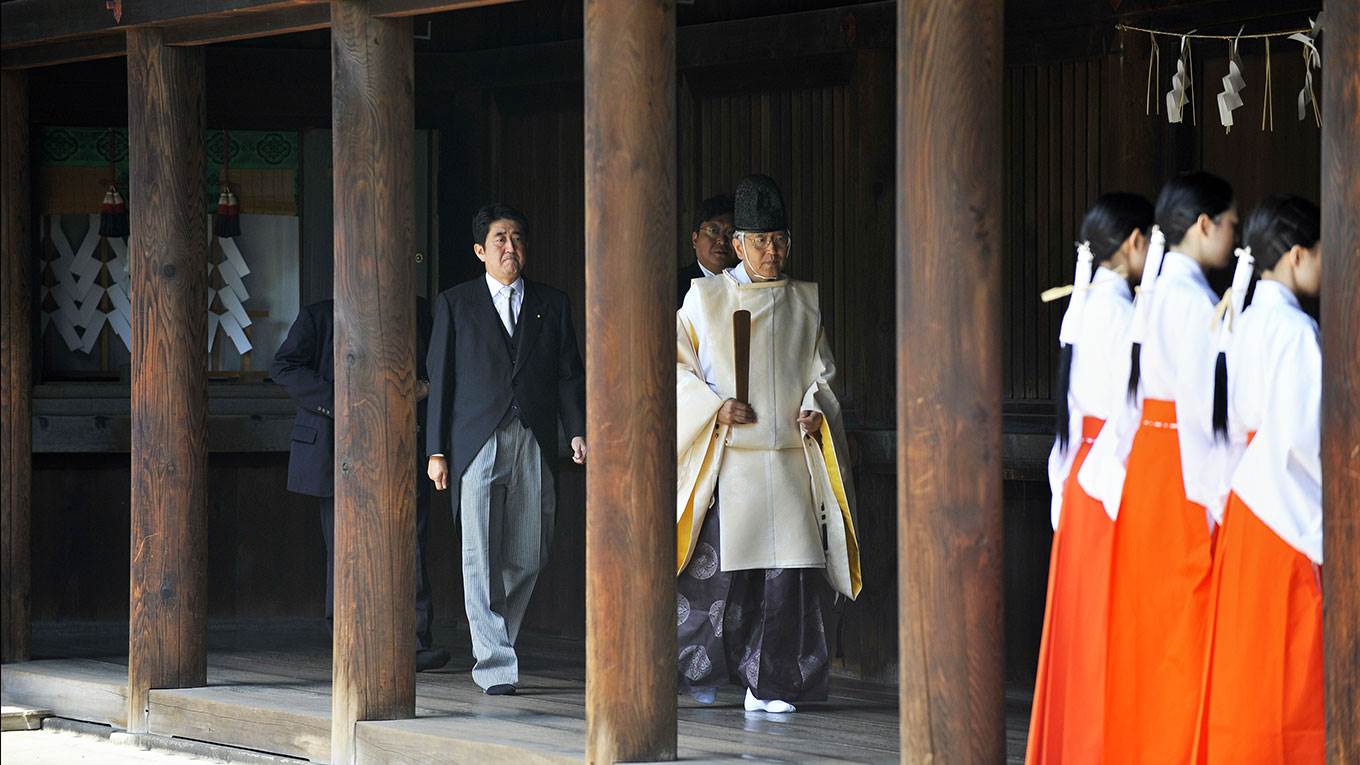 Why Is Japan Populist-Free?
Contemporary Japan may have its flaws, but it is now much more egalitarian than the United States, India, or many countries in Europe. By remaining a country of, by, and for the middle class, where the most affluent tend to be discreet, Japan has avoided the dangerous politics roiling developed and developing countries alike.
TOKYO – Even as a wave of right-wing populism is sweeping Europe, the United States, India, and parts of Southeast Asia, Japan has so far appeared to be immune. There are no Japanese demagogues, like Geert Wilders, Marine Le Pen, Donald Trump, Narendra Modi, or Rodrigo Duterte, who have exploited pent-up resentments against cultural or political elites. Why?
Perhaps the closest Japan has come was the former mayor of Osaka, Toru Hashimoto, who first made his name as a television personality and then disgraced himself in recent years by commending the use of wartime sex slaves by the Imperial Japanese Army. His ultra-nationalist views and loathing of liberal media were a familiar version of right-wing populism. But he never managed to break into national politics.
Hashimoto now gives Prime Minister Shinzo Abe free advice on tightening national-security laws. And therein lies one explanation for the apparent lack of right-wing populism in Japan. No one could be more identified with the political elite than Abe, the grandson of a wartime cabinet minister and later prime minister, and son of a foreign minister. And yet, he shares right-wing populists' hostility to liberal academics, journalists, and intellectuals.
Postwar Japanese democracy was influenced in the 1950 and 1960s by an intellectual elite that consciously sought to distance Japan from its wartime nationalism. Abe and his allies are trying to quash that influence. His efforts to revise Japan's pacifist constitution, restore pride in its wartime record, and discredit "elitist" mainstream media, such as the left-of-center newspaper Asahi Shimbun, have earned him the praise of Donald Trump's former strategist, Stephen Bannon, who called Abe a "Trump before Trump."
In some ways, Bannon was right to think so. In November 2016, Abe told Trump: "I've been successful in taming the Asahi Shimbun. I hope you will likewise be successful in taming The New York Times." Even as a joke between two supposedly democratic leaders, this was disgraceful.
So one might say that elements of right-wing populism are at the heart of the Japanese government, embodied by a scion of one of the country's most elite families. This paradox, however, is not the only explanation for the absence of a Japanese Le Pen, Modi, or Wilders.
For demagogues to be able to stir up popular resentments against foreigners, cosmopolitans, intellectuals, and liberals, there must be wide and obvious financial, cultural, and educational disparities. This was the case in Japan in the mid-1930s, when military hotheads staged a failed coup aimed at bankers, businessmen, and politicians who in their view were corrupting the Japanese polity.
The coup was supported by soldiers who had often grown up in poor rural areas. Their sisters sometimes had to be sold to big city brothels for their families to survive. The Westernized cosmopolitan urban elites were the enemy. And public opinion was largely on the side of the rebels.
Contemporary Japan may have its flaws, but it is now much more egalitarian than the US, India, or many countries in Europe. High taxes make it hard to pass on inherited wealth. And, unlike in the US, where material prosperity is flaunted, not least by Trump himself, the most affluent Japanese tend to be discreet. Japan has surpassed the US as a country of the middle class.
Resentment feeds off a sense of humiliation, a loss of pride. In a society where human worth is measured by individual success, symbolized by celebrity and money, it is easy to feel humiliated by a relative lack of it, of being just another face in the crowd. In extreme cases, desperate individuals will assassinate a president or a rock star just to get into the news. Populists find support among those resentful faces in the crowd, people who feel that elites have betrayed them, by taking away their sense of pride in their class, their culture, or their race.
This has not happened in Japan yet. Culture may have something to do with it. Self-promotion, in the American style, is frowned upon. To be sure, Japan has a celebrity culture, driven by mass media. But self-worth is defined less by individual fame or wealth than by having a place in a collective enterprise, and doing the job one is assigned as well as one can.
People in department stores seem to take genuine pride in wrapping merchandise beautifully. Some jobs – think of those uniformed middle-aged men who smile and bow at customers entering a bank – appear to be entirely superfluous. It would be naive to assume that these tasks give huge satisfaction, but they offer people a sense of place, a role in society, however humble.
Meanwhile, the domestic Japanese economy remains one of the most protected and least globalized in the developed world. There are several reasons why Japanese governments have resisted the neoliberalism promoted in the West since the Reagan/Thatcher years: corporate interests, bureaucratic privileges, and pork-barrel politics of various kinds. But preserving pride in employment, at the cost of efficiency, is one of them. If this stifles individual enterprise, then so be it.
Thatcherism has probably made the British economy more efficient. But by crushing trade unions and other established institutions of working-class culture, governments have also taken away sources of pride for people who often do unpleasant jobs. Efficiency does not create a sense of community. Those who now feel adrift blame their predicament on elites who are better educated and sometimes more talented – and thus better able to thrive in a global economy.
One of the more ironic consequences is that many such people in the US have chosen as their president a narcissistic billionaire who brags about his wealth, personal success, and genius. Nothing like that is likely to happen in Japan. We might learn something valuable from reflecting on the reasons why.