The Brexit Threat to British Security
Perhaps the recent attack on a former Russian agent in a quiet English country town will be enough to show Brexiteers that a "Britain alone" is a "Britain vulnerable." But it is also possible that by the time UK nationalists discard their ideological blinders, it will be too late.
LONDON – Some moments in history are steeped in irony. To glimpse a current example, look no further than the United Kingdom. As the Brexit negotiations with the European Union approach a tipping point – this month's European Council meeting – the British government is seeking its scorned European partners' help in its dispute with Russia over the attempted murder of the former Russian double agent Sergei Skripal and his daughter in Salisbury, England.
But even before the brazen attack on the Skripals – targeted with the Soviet-designed nerve agent Novichok – Prime Minister Theresa May had become more forthright in highlighting the values and interests shared by the UK and the EU, including with regard to security and defense. Indeed, at last month's Munich Security Conference, she proposed a "deep and special partnership" on such matters.
In May's preferred scenario, the UK would continue to participate fully in EU agencies like EUROPOL, while upholding European Arrest Warrants (EAWs). Moreover, the UK would maintain its involvement in existing and future EU Common Security and Defense Policy (CSDP) missions, and coordinate with the EU on sanction regimes under the Common Foreign and Security Policy (CFSP).
The attack on the Skripals has surely reinforced May's interest in ensuring strong security cooperation after Brexit. The kind of external threat that the attack represented is best addressed in cooperation with allies. But can the UK's allies take May seriously?
Those "who threaten our security," she said in Munich, "would like nothing more than to see us fractured...and to see us put debates about mechanisms and means ahead of doing what is most practical and effective in keeping our people safe." Then, after reiterating that the UK had made a legitimate and democratic decision to leave the EU, she concluded that the ball is the EU's court. Not to accept her generous offer of close security cooperation would, in her words, amount to putting "political doctrine and ideology" first.
The irony of May's stance has not been lost on the 27 EU states that the UK is leaving behind. After all, by casting doubt on the unity of Europe – and, indeed, the entire West – Brexit itself is causing serious damage to European security, all for the sake of political doctrine and ideology.
To be sure, hardline Brexiteers like Trade Minister Liam Fox claim that the only external relationship the UK needs to buttress its security is NATO, led by the United States. Yet while NATO will obviously remain the paramount source of security for all of Europe, no one should be willing to entrust their security to US President Donald Trump, who seems to have more contempt for allies than for adversaries like Russia's Vladimir Putin. As the intelligence chiefs of Britain, France, and Germany warned in a little-noticed joint statement released in Munich, any breakdown in security cooperation between the UK and the EU will have dire consequences.
But May cannot expect to maintain the UK's current level of security cooperation with the EU, especially in the context of the otherwise "hard" Brexit she envisages. When the UK departs from the EU, it will lose its right to shape the institutional frameworks that have long buttressed its security. This leaves May with two choices: either she can leave those frameworks behind – a highly risky move – or she can accept, at least for the most part, the EU's terms.
For example, the legal framework for security-related data must also cover commercial data. If the UK can tolerate giving jurisdiction in this area to a European high court, as May's Munich speech seems to suggest, why not in other areas? The European Court of Justice has an impeccable reputation as an independent judicial body – one that has fairly defended the UK's own interests many times.
Such an approach would generate significant goodwill in the negotiations. This, together with the UK's considerable security-related assets and expertise, would create space for the country to carve out unique concessions from the EU, such as full-time observer status in the EU's influential Political and Security Committee.
Whether or not such forms of cooperation – essential to ensuring security in both the UK and the EU – are realized, however, is far from certain. Though May now seems to hold a more realistic view of the security risks Brexit poses, others in her party remain obstinate.
For example, Owen Paterson, a former Conservative cabinet minister, recently suggested doing away with the Good Friday Agreement, which has delivered two decades of peace to Northern Ireland – a highly reckless statement, given the political sensitivities that the Brexit vote triggered in Ireland. Other Brexiteers, like Environment Minister Michael Gove, are also long-time skeptics of the Good Friday accords. This suggests that, in the eyes of Brexit ideologues, security must take a back seat to their nationalist dreams.
Perhaps the recent attack on a former Russian agent in a quiet English country town will be enough to remove the ideological blinders from more Brexiteers, showing them that a "Britain alone" is a "Britain vulnerable." But it is also possible that by the time the UK's citizens and leaders see Brexit from their allies' perspective – as a selfish and destructive act of betrayal – it will be too late.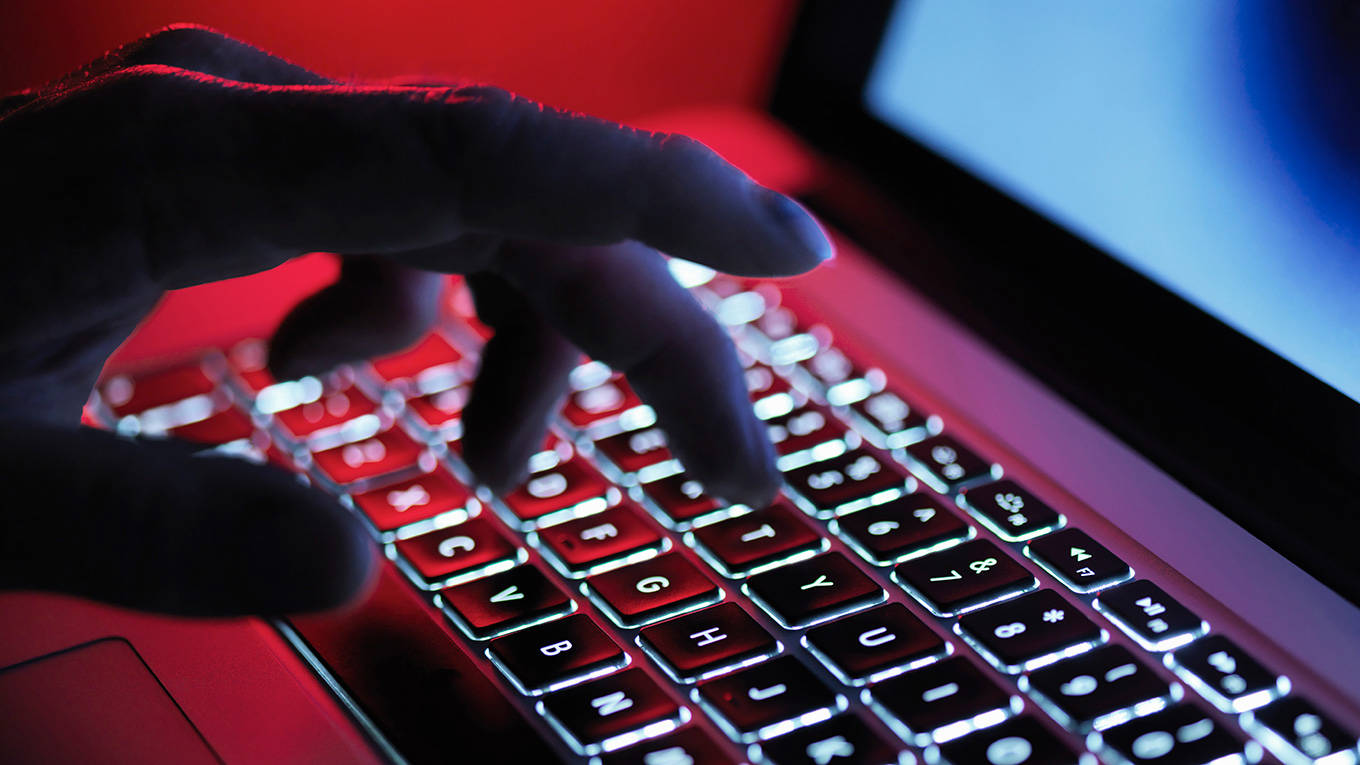 Securing the Digital Transition
Within a few decades, the Internet has transformed the global economy and rendered the old Westphalian order increasingly obsolete. But without a new governance framework to manage cyber threats and abuses, what has been a boon to globalization could become its undoing.
NEW DELHI – Every year, the World Economic Forum publishes a Global Risks Report, which distills the views of experts and policymakers from around the world. This year, cybersecurity is high on the list of global concerns, as well it should be. In 2017, the world witnessed a continued escalation in cyber attacks and security breaches that affected all parts of society. There is no reason to believe 2018 will be different.
The implications are far-reaching. Most immediately, we must grapple with governance of the Internet as well as on the Internet. Otherwise, the opportunities afforded by digital technologies could be squandered in a regulatory and legal arms race, complete with new borders and new global tensions.
But there's a broader issue: For all the speed with which we are racing into the digital age, efforts to ensure global stability are lagging far behind. In many respects, our world is still organized within a Westphalian framework. States with (mostly) recognized borders are the building blocks of the international system. Their interactions, and their willingness to share sovereignty, define the existing world order.
But globalization has gradually changed the realities on the ground. And while its force – waxing and waning since the decades preceding World War I – is nowadays being tempered by geopolitics, and by the impulse to slow the pace of technological change, the digital transformation will propel globalization forward, albeit in a different form. After all, the Internet's key feature is its non-territorial architecture. By breaking down traditional borders, it poses a direct challenge to the very foundation of the Westphalian order.
This is a profoundly positive development, because it facilitates free expression and the cross-border exchange of goods and ideas. But, as with all human inventions, the Internet can be abused, as evidenced by the rise in cybercrime, online harassment, hate speech, incitement to violence, and online radicalization.
Minimizing such abuses in the years ahead will require close international cooperation to establish and enforce common rules. There can be no solution in isolation, because no single government can tackle the problem on its own.
Over time, an alphabet soup of organizations has emerged to bring together the technical community, businesses, governments, and civil society. And bodies such as ICANN (Internet Corporation for Assigned Names and Numbers), IETF (Internet Engineering Task Force), and W3C (World Wide Web Consortium) now provide de facto governance of the Internet's architecture. But governance on the Internet is far more complex. Here, the institutional landscape is both crowded and unsettled.
It is crowded because numerous actors are competing to shape the normative framework of cyberspace. Many countries have multiple relevant ministries regulating online activity. Websites and online services have vastly different community guidelines and terms of service. Public- and private-sector developers determine the design of the Internet's changing infrastructure. And numerous civil-society groups are proposing their own sets of cyber principles, while international organizations attempt to develop multilateral agreements.
The landscape remains unsettled because intergovernmental cooperation has largely stalled, owing to conflicting priorities among countries. Making matters worse, there are still too few dedicated spaces for different stakeholders to interact and devise operational solutions.
In the absence of mutually agreed frameworks, governments will tend to adopt short-term unilateral measures – mandatory data localization, excessive content restrictions, intrusive surveillance – to address immediate concerns, or as a response to domestic political pressure. But by doing so, they could fuel a dynamic that heightens, rather than minimizes, international tensions.
Digital governance touches on everything from cybersecurity to the economy to human rights, and uncertainty about which laws apply in different jurisdictions weakens enforcement in all of them, leaving everyone worse off. Moreover, measures to address one dimension can easily affect the others, which means that uncoordinated and rash policy decisions can have negative consequences across the board.
When I had the honor of chairing the Global Commission on Internet Governance, our 2016 report highlighted these risks, and called for "a new Social Compact" to ensure that the Internet of the future will be accessible, inclusive, secure, and trustworthy.
Progress since then has been limited. Because efforts at the United Nations to establish global cyber rules have reached an impasse, alternative initiatives will have to drive the process forward.
Fortunately, the Global Commission on the Stability of Cyberspace recently issued an important "Call to Protect the Public Core of the Internet." And the upcoming Global Internet and Jurisdiction Conference in Ottawa will provide another valuable opportunity for policymakers to continue working toward solutions.
Such technical and legalistic proceedings are essential for shaping the global transition from the industrial to the digital era. To avoid a legal arms race, policymakers will need to develop a smart approach to a variety of tricky issues, from mutual assistance frameworks for investigations to the role of domain-name administrators and service providers in addressing abusive speech online.
Achieving policy coherence across jurisdictions should be a top priority. Doing so will require direct, sustained interactions among all stakeholders. Only then can we create a framework to preserve the cross-border nature of the Internet, protect human rights, fight abuse, and sustain a truly global digital economy.
As Kofi Annan said back in 2004, "In managing, promoting, and protecting [the Internet's] presence in our lives, we need to be no less creative than those who invented it." Westphalia is behind us. What comes next is up to us.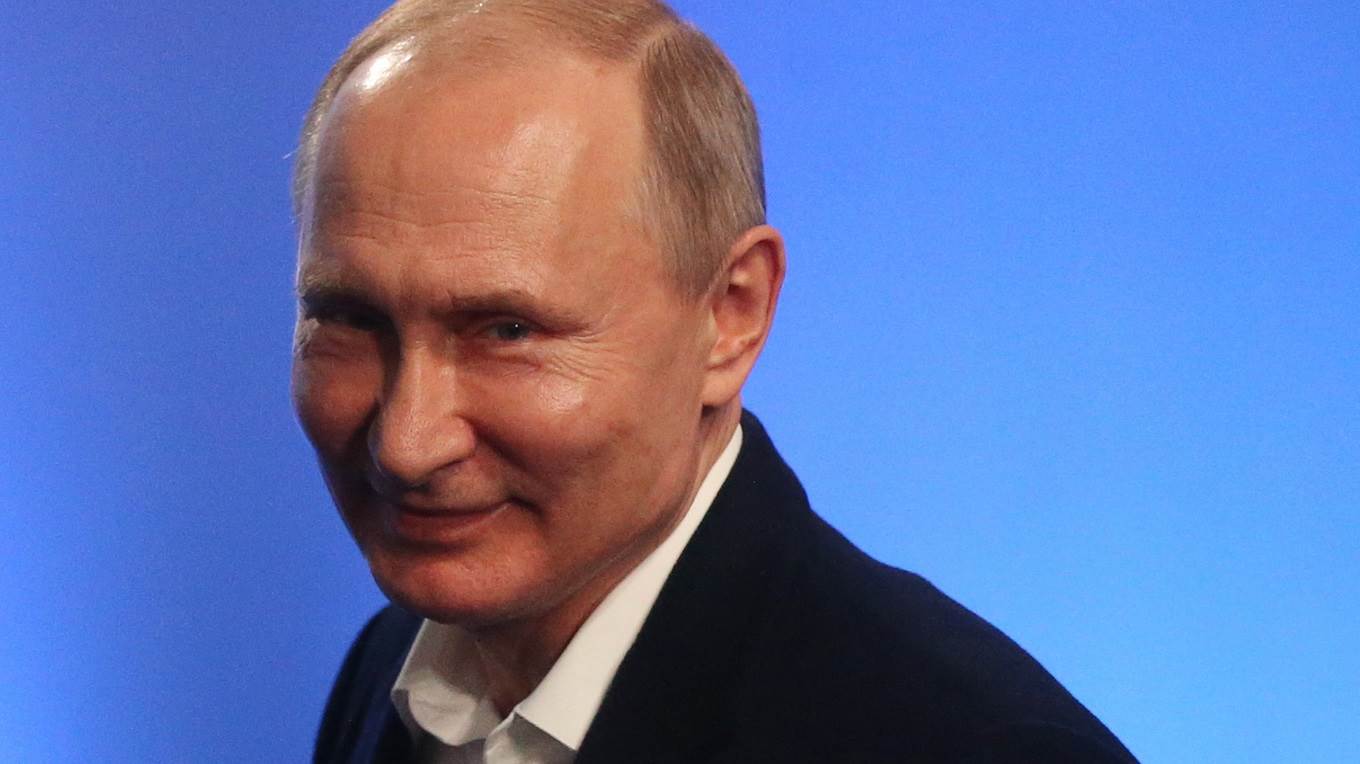 The Threat to Western Democracy Starts at Home
The Western liberal order is not in crisis because of Russian disinformation campaigns and electoral interference. Western democracies must take responsibility for a crisis that, ultimately, is homegrown – nurtured by its leaders' own failure to confront effectively the challenges of globalization.
MADRID – Four days before the United Kingdom's 1924 election, the Daily Mail published a letter purportedly written by Comintern Chairman Grigori Zinoviev, calling on British Communists to mobilize "sympathetic forces" in the Labour Party to support an Anglo-Soviet treaty and to encourage "agitation-propaganda" in the armed forces. The letter was found to be fake – forged by anti-Bolshevik White Russians or perhaps Britain's own secret service – but not before it caused the defeat of the UK's first Labour government.
Today's Russian disinformation campaigns, part of the Kremlin's hybrid war against Western democracies, seem to have much in common with the infamous Zinoviev letter. But is their impact really comparable? Would Western democracies really look different today without Russian subterfuge?
According to Gérard Araud, France's ambassador to the United States, Russian electoral interference and manipulation, if left unchecked, could pose an "existential threat" to Western democracies. In other words, an autocrat ruling over an impoverished country with an oil-addicted economy smaller than that of Brazil is supposed to be capable of bringing down the world's major democracies.
France's own presidential election last year seems to challenge Araud's reading. Russia's cyber-campaign against the centrist Emmanuel Macron – meant to aid the far-right candidate Marine Le Pen – included everything from the publication of baseless claims that Macron is gay to the diffusion of fake documents claiming that he has an offshore bank account. Yet, today, Macron is France's president, and Le Pen is struggling to rebrand her party.
This is not to say that Russia cannot be a dangerous spoiler. Nor is it to diminish the risks of social media warping users' view of reality by facilitating the spread of biased and even outright false news (though many experts believe that the Internet is far more effective at producing "slacktivism" than actual political mobilization).
But the Western liberal order is not in crisis because of Russia. Western democracies must take responsibility for a crisis that, ultimately, is homegrown – nurtured by its leaders' own failure to confront effectively the challenges of globalization.
The most worrying feature of the 2016 US presidential election was not the Russian trolls and bots that attempted to sow opposition to Hillary Clinton. Rather, it was that 61 million American citizens blindly believed the flagrant lies of Donald Trump, the most uneducated and mendacious presidential candidate in US history. It did not help, of course, that Clinton – enabled by an obstinate Democratic Party establishment – ran a weak and visionless campaign that ignored the mounting anger of millions of voters who felt left behind by globalization.
Moreover, it was not Russian President Vladimir Putin who created the ethical crisis afflicting Western capitalism. That was achieved by US bankers, who, taking advantage of deregulation and financial interconnectedness, misguided the global economy to the 2008 financial meltdown. US politicians then refused to implement adequate new banking regulations, much less punish those who had caused the crisis and profited handsomely along the way. In Europe, similar ethical and political failures in response to globalization have fueled widespread support for populists of the right and left.
Populist parties once confined to the political fringe did not win nearly half the vote in Italy's recent election because of Russian disinformation campaigns. They won because of mounting anger toward a corrupt political establishment that has failed to address major economic problems, from financial instability to high youth unemployment. Italy's persistent regional inequalities were also on vivid display: whereas the prosperous north favored the anti-immigrant League party, the more populist Five Star Movement received most of its support in the poorer south.
Putin may benefit from such electoral outcomes, but that doesn't make him responsible for them. National politicians – from the Brexiteers to Trump – are the ones espousing divisive policies, refusing to acknowledge the importance of cooperation and ethics in policymaking, lambasting traditional elites and state institutions, and praising autocrats, including Putin himself. The campaign slogan of Italy's League party – "Italians first" – could not be a more direct tribute to Trump's nationalist approach.
Media have served to reinforce these narratives. Yes, Russians have been found to be behind some of the "fake news" spread via social media. But in the UK, for example, tabloids owned by Rupert Murdoch and Jonathan Harmsworth, better known as Lord Rothermere, did much more to sow opposition to the European Union before the Brexit vote.
History, too, has played a role. The Euroskepticism of Eastern Europe's "illiberal democracies" reflects deep-seated religious and authoritarian traditions, which have impeded these societies' internalization of the EU's post-modern culture of secular tolerance and universal values. Poland's combination of fierce anti-Russian sentiment and extreme religious nationalism illustrates this dynamic.
The fact is that the West is beset by deep social inequalities, reinforced in recent decades by poorly managed globalization. At the same time, its political establishment has become increasingly disconnected from the public, much as it did in interwar Europe – a development that fueled the rise of fascism and populist authoritarianism. This dynamic is particularly apparent in the EU, where many decisions are in the hands of a distant and unaccountable bureaucracy lacking in sufficient democratic legitimacy.
Russia does not pose an existential threat to Western democracy. The Soviet Union represented a far more formidable challenge, and it ended up collapsing under the weight of its own economic failure. Russia's internal problems – not just economic stagnation, but also demographic decline – are of a similar scale.
But this does not mean that Western democracy is safe. To protect it, Western leaders must confront their own shortcomings. That means upgrading institutions, improving democratic accountability, reducing economic and social inequality, and striving to ensure that globalization works for all.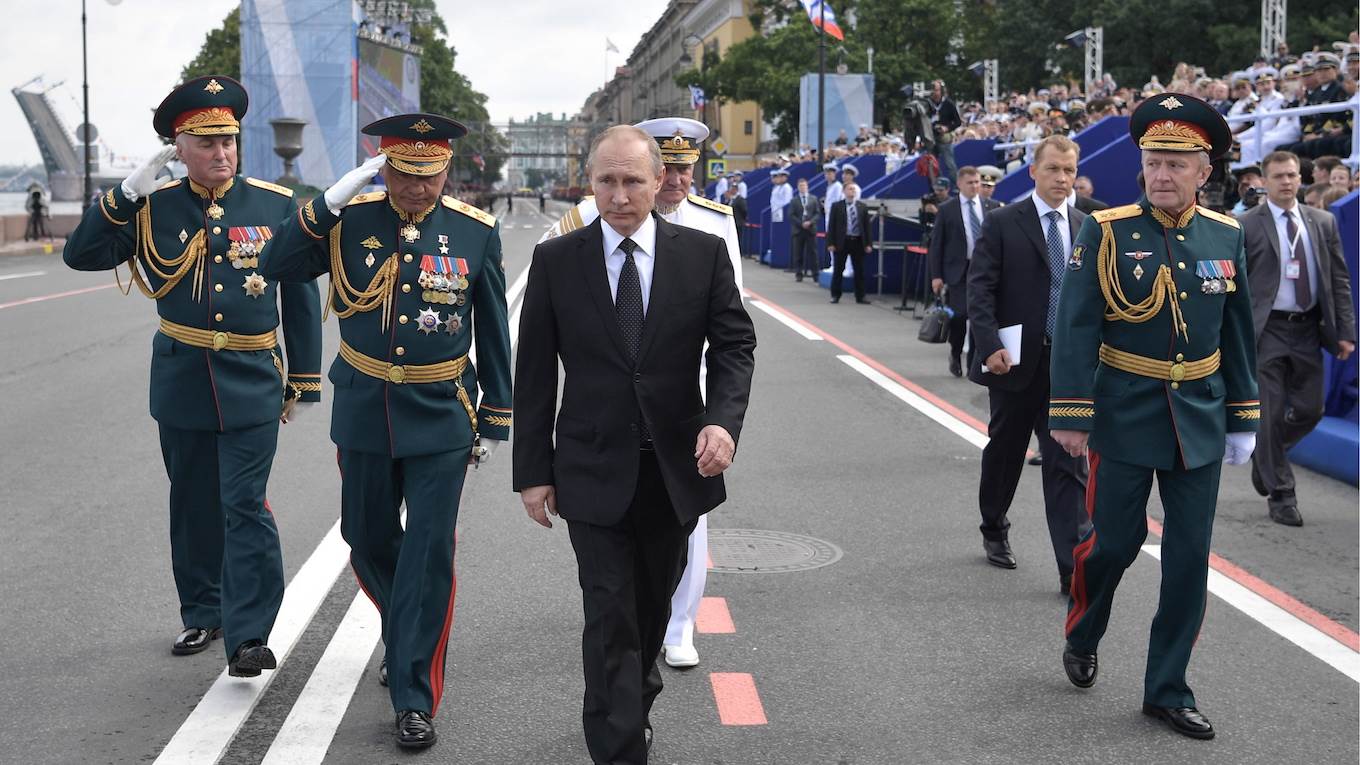 Cold War II
A quarter-century after the end of the Cold War, the world unexpectedly finds itself in a second one. This state of affairs was anything but inevitable, and it is in neither side's interest to escalate tensions further.
NEW YORK – The Cold War lasted four decades, in many ways both beginning and ending in Berlin. The good news is that it stayed cold – largely because nuclear weapons introduced a discipline missing from previous great-power rivalries – and that the United States, together with its European and Asian allies, emerged victorious, owing to sustained political, economic, and military effort that a top-heavy Soviet Union ultimately could not match.
A quarter-century after the end of the Cold War, we unexpectedly find ourselves in a second one. It is both different and familiar. Russia is no longer a superpower, but rather a country of some 145 million people with an economy dependent on the price of oil and gas and no political ideology to offer the world. Even so, it remains one of two major nuclear-weapons states, has a permanent seat on the UN Security Council, and is willing to use its military, energy, and cyber capabilities to support friends and weaken neighbors and adversaries.
This state of affairs was anything but inevitable. The end of the Cold War was expected to usher in a new era of friendly Russian ties with the United States and Europe. It was widely thought that post-communist Russia would focus on economic and political development. And relations got off to a good start when Russia, rather than standing by its long-time client Iraq, cooperated with the US in reversing Saddam Hussein's invasion of Kuwait.
The goodwill did not last. Just why will be a matter of debate among historians for decades to come. Some observers will blame successive US presidents, pointing to a lack of economic support extended to a struggling Russia, and even more to NATO enlargement, which, by treating Russia as a potential adversary, increased the odds it would become one.
It is true that the US could and should have been more generous as Russia made its painful transition to a market economy in the 1990s. Nor is it clear that NATO enlargement was preferable to other security arrangements for Europe that would have included Russia. That said, the lion's share of the responsibility for the emergence of a second Cold War is Russia's, and above all Vladimir Putin's. Like many of his predecessors, Putin viewed the US-dominated world order as a threat to his rule and to what he regarded as his country's rightful place in the world.
Russia in recent years has used armed force to seize, occupy, and annex Crimea, in the process violating the fundamental principle of international law that borders may not be changed by armed force. Putin continues to use military or covert means to destabilize Eastern Ukraine, Georgia, and parts of the Balkans. And Russia employed military force in particularly brutal ways in Syria to prop up Bashar al-Assad's appalling regime.
Putin's Russia also went to great lengths, in the words of US Special Counsel Robert Mueller, to carry out "fraud and deceit for the purpose of interfering with the US political and electoral processes, including the presidential election of 2016." Heads of US intelligence agencies have made clear that they expect further such efforts between now and the midterm congressional elections in November.
As Russia has become a revisionist country, with few if any qualms about overturning the status quo by whatever means it judges necessary, shoring up Europe's defense and providing lethal arms to Ukraine is a sensible response. But what more should the US do, beyond reducing the vulnerability of voting machines and requiring technology firms to take steps to prevent foreign governments from trying to influence US politics?
First, Americans must recognize that defense is not enough. Congress is right to call for additional sanctions, and Donald Trump is wrong to refuse to implement sanctions that Congress has already passed.
The US government also needs to find its voice and criticize a Russian regime that arrests its opponents and reportedly murders journalists. If Trump, for whatever reason, continues to coddle Russia, then Congress, the media, foundations, and academics should publicly detail the corruption that characterizes Putin's rule. Circulating such information might increase internal opposition to Putin, persuade him to hold off on further interference in US and European politics, and, over time, buttress more responsible forces within Russia.
At the same time, the objective should not be to end what little remains of the US-Russian relationship, which is already in worse shape than it was for much of the first Cold War. Diplomatic cooperation should be sought whenever it is possible and in America's interest. Russia may well be willing to stop interfering in Eastern Ukraine in exchange for a degree of sanctions relief, if it could be assured that ethnic Russians there would not face reprisals. Likewise, the Kremlin has no interest in a military escalation in Syria that would increase the relatively modest cost of its intervention there.
At the same time, Russian support is needed to tighten sanctions against North Korea. And maintaining arms-control arrangements and avoiding a new nuclear arms race would be in the interest of both countries.
There is thus a case for regular diplomatic meetings, cultural and academic exchanges, and visits to Russia by congressional delegations – not as a favor, but as a means to make clear that many Americans are open to a more normal relationship with Russia if it acts with greater restraint. The US and its partners have a large stake in greater Russian restraint while Putin remains in power – and in a Russia characterized by other than Putinism after he is gone.