Trump's Reckless Tweets vs. Pakistan's Democratic Hopes
Pakistan's slow progress toward developing a stable and inclusive political system faced new challenges in the second half of 2017, and the US president's recent tweets could make matters worse. If Pakistan continues to falter in 2018, the consequences will be felt across South Asia and the broader Muslim world.
LAHORE – Pakistan has now joined the ranks of countries hit by one of US President Donald Trump's characteristic tweet storms. In his first tweet of 2018, Trump declared that the United States has "foolishly" given Pakistan more than $33 billion in aid over the last 15 years, while Pakistan had returned only "lies and deceit" and given safe haven to the terrorists America hunts in Afghanistan. "No more!" Trump concluded. And now the US is freezing its aid to the country.
Like his saber-rattling toward North Korea or his unilateral decision to recognize Jerusalem as the capital of Israel, Trump's attacks on Pakistan may play well with his base. But it will also have serious repercussions for Pakistan, where a number of shocks in the second half of 2017 have destabilized the country politically. And if Pakistan stumbles, the consequences will be felt across South Asia and in other parts of the Muslim world, where a functioning political system in Pakistan could serve as a valuable model.
The roughly 50 Muslim-majority countries stretching from Bangladesh to Morocco have largely struggled to develop politically. Under President Recep Tayyip Erdoğan's leadership, Turkey, which once boasted a functioning democratic system, has been slipping toward authoritarian rule. Bangladesh, too, seems to be turning into a one-party system, after having made notable headway, particularly on the economic front. Now Pakistan – in a sense, the region's best remaining hope – is also facing potentially disruptive setbacks.
Contrary to Trump's accusations, Pakistan has made steady, albeit slow, progress over the last decade, both in combating terrorism and in consolidating democratic institutions. That progress began in 2007, when a group of lawyers initiated a mass protest movement in response to an unconstitutional decision by Pervez Musharraf, Pakistan's fourth military president, to suspend the chief justice of the Supreme Court. The movement, backed by several political parties, ultimately forced Musharraf to step down in 2008, to avoid impeachment.
In the subsequent general election, the Pakistan Peoples Party won enough seats in the national assembly to form a solid government. The PPP's political rival, the Pakistan Muslim League (Nawaz) won a majority of seats in the Punjab provincial assembly, giving it control of the country's largest province. Competitive politics had come to Pakistan.
After the PPP's five-year term, the PML(N), led by Prime Minister Nawaz Sharif, won the next general election, while maintaining its hold over Punjab. The transfer of power occurred peacefully, with the PPP moving into opposition. Pakistan had passed another milestone.
The still-powerful generals watched these developments from the barracks to which they had retreated. After more than 60 years of changes in military leadership coming only after coups, the civilian-led government replaced the commander of the armed forces at the end of his term. This was the third momentous achievement for the rule of law and democratic development in Pakistan, which now seemed to be in a strong position to continue strengthening its political system and institutions. Its fairly well-developed political parties competed on a level playing field, elections were held when the constitution so required, and transfers of power occurred without violence.
Then, in 2016, the release of the Panama Papers exposed the extent of tax evasion by the world's wealthy. Members of the Sharif family, it was revealed, had illegally transferred huge amounts of money into numerous offshore companies, which had then invested in expensive properties in London and the Middle East.
These disclosures opened the way for Pakistan's own "Arab Spring" moment, with young people rebelling against the elite-dominated political system. Pakistan Tehreek-e-Insaf – a political party led by the former cricketer Imran Khan – provided just the platform for that rebellion.
Featuring a platform that includes a focus on justice and good governance, PTI had been gaining ground since the 2008 election, and received a new surge of support from urban youth demanding better services and less corruption. That is no small cohort: some 75% of people in Pakistan's large cities are below the age of 25.
Wielding its growing influence, the PTI threatened to call its young supporters into the streets if the Sharif family's financial dealings were not properly investigated. Given Pakistan's history of military intervention in politics – in 1958, 1969, and 1977 – in response to popular protest, the PTI's threat had to be viewed very seriously.
Pakistan avoided political escalation when the judiciary decided to investigate the Panama Papers' revelations. In July 2017, the Supreme Court announced its verdict: Sharif had acted improperly, and could not remain a member of the national assembly, let alone prime minister. The PML(N) elected Shahid Khaqan Abbasi, a respected cabinet member, as Sharif's successor as party leader and prime minister. Military leaders expressed satisfaction at how the situation was handled.
At the same time, given the fragility of its democratic institutions and the lingering threat of terrorism, the destabilizing potential of Sharif's removal should not be underestimated. Trump's insistence on playing to his nationalist and xenophobic (and, specifically, anti-Muslim) base, instead of advancing the real national security interests of the US, heightens the risk.
There is, however, some reason for hope. Pakistan's response to its recent political challenges indicates a continued commitment to fight for democracy – a commitment that could serve as a badly needed model for many other Muslim-majority countries.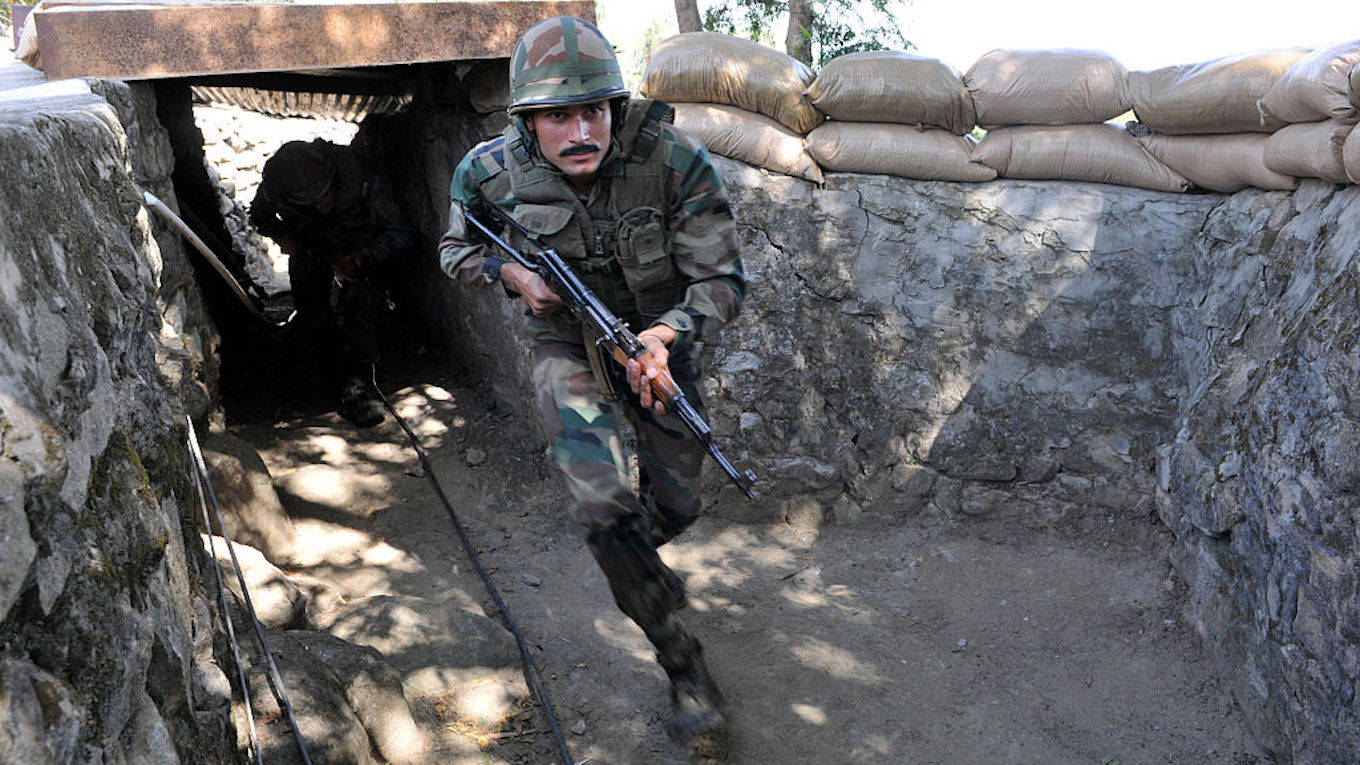 The Pakistani Mecca of Terror
Nuclear-armed Pakistan is now at risk of becoming a failed state. But even if it does not fail, the nexus between terrorist groups and the country's powerful military raises the specter of nuclear terrorism – a risk that the US must take action to contain.
BERLIN – Almost seven decades after it was created as the first Islamic republic of the postcolonial era, Pakistan is teetering on the edge of an abyss. The economy is stagnant, unemployment is high, and resources are scarce. The government is unstable, ineffective, and plagued by debt. The military – along with its rogue Inter-Services Intelligence (ISI) agency, comprising the country's spies and secret policemen – is exempt from civilian oversight, enabling it to maintain and deepen its terrorist ties.
Nuclear-armed Pakistan is now at risk of becoming a failed state. But even if it does not fail, the nexus between terrorist groups and Pakistan's powerful military raises the specter of nuclear terrorism – a menace so large that the United States has prepared a contingency plan to take out the country's fast-growing nuclear arsenal should the need arise.
Make no mistake: Pakistan is "ground zero" for the terrorist threat the world faces. The footprints of many terrorist attacks in the West have been traced to Pakistan, including the 2005 London bombings and the 2015 San Bernardino killings. Two key actors behind the September 11, 2001, terrorist attacks in the United States – Osama bin Laden and Khalid Sheik Mohammed – were found ensconced in Pakistan. In the recent Manhattan and New Jersey bombings, the arrested suspect, Ahmad Khan Rahami, was radicalized in a Pakistan seminary located near the Pakistani military's hideout for the Afghan Taliban leadership.
But it is Pakistan's neighbors that are bearing the brunt of its state-sponsored terrorism. Major terrorist attacks in South Asia, like the 2008 Mumbai strikes and the 2008 and 2011 assaults on the Indian and US embassies in Afghanistan, respectively, were apparently orchestrated by the ISI, which has reared terrorist organizations like Lashkar-e-Taiba, Jaish-e-Mohammad, and the Haqqani network to do its bidding. This is no hearsay; former Pakistani military dictator Pervez Musharraf has largely acknowledged it.
In India, in particular, the Pakistani military – which, despite being the world's sixth largest, would have little chance of winning a conventional war against its giant neighbor – uses its terrorist proxies to wage a clandestine war. This year alone, Pakistani military-backed terrorists have crossed the border twice to carry out attacks on Indian military bases.
In January, Jaish-e-Mohammad struck India's Pathankot air base, initiating days of fighting that left seven Indian soldiers dead. Last month, members of the same group crossed the border again to strike the Indian army base at Uri, killing 19 soldiers and prompting India to carry out a retaliatory surgical strike against militant staging areas across the line of control in disputed and divided Kashmir.
Afghanistan and Bangladesh also accuse ISI of undermining their security through terrorist surrogates. They blame Pakistan for the recent grisly attacks in their respective capitals, Kabul and Dhaka, in which a university and a café were among the targets.
Such activities have left Pakistan isolated. Just recently, its regional neighbors – Afghanistan, Bangladesh, Bhutan, India, Nepal, and Sri Lanka – pulled the plug on a South Asian Association for Regional Cooperation summit that was scheduled for early next month in Pakistan's capital, Islamabad. Sri Lanka's prime minister, Ranil Wickremesinghe, has warned that "cross-border terrorism" imperils the very future of SAARC.
But diminished international standing and growing regional isolation have been insufficient to induce Pakistan's dominant military to rethink its stance on terrorism. One reason is that Pakistan retains some powerful patrons. Beyond receiving financial support from Saudi Arabia, Pakistan has, in some ways, become a client of China, which provides political protection – even for Pakistan-based terrorists – at the United Nations Security Council.
This month, China torpedoed, for the fifth time in two years, proposed UN sanctions on Masood Azhar, the Pakistan-based head of Jaish-e-Mohammed, which the UN designated as a terrorist outfit years ago. The sanctions were backed by all other members of the Security Council's anti-terror committee, not least because India had presented evidence linking Azhar to the terrorist killings at its two military bases.
In terms of financial aid, however, it is the US that serves as Pakistan's biggest benefactor. Yes, even after finding the likes of Bin Laden on Pakistani soil, the US – the country that has spearheaded the so-called War on Terror – not only continues to deliver billions of dollars in aid to Pakistan, but also supplies it with large amounts of lethal weapons. US President Barack Obama's administration also opposes a move in Congress that would officially brand Pakistan a state sponsor of terrorism.
This approach reflects Obama's commitment to using inducements to coax the Pakistani military to persuade the Taliban to agree to a peace deal in Afghanistan. But that policy has failed. The US remains stuck in the longest war in its history, as a resurgent Taliban carries out increasingly daring attacks in Afghanistan with the aid of their command-and-control structure in – you guessed it – Pakistan. No counterterrorism campaign has ever succeeded when militants have enjoyed such cross-border havens.
Achieving peace in Afghanistan, like stemming the spread of international terrorism, will be impossible without making the Pakistani military accountable to the country's civilian government. The US has a lot of leverage: Pakistan has one of the world's lowest tax-to-GDP ratios, and is highly dependent on American and other foreign aid. It should use that leverage to ensure that the Pakistani military is brought to heel – and held to account.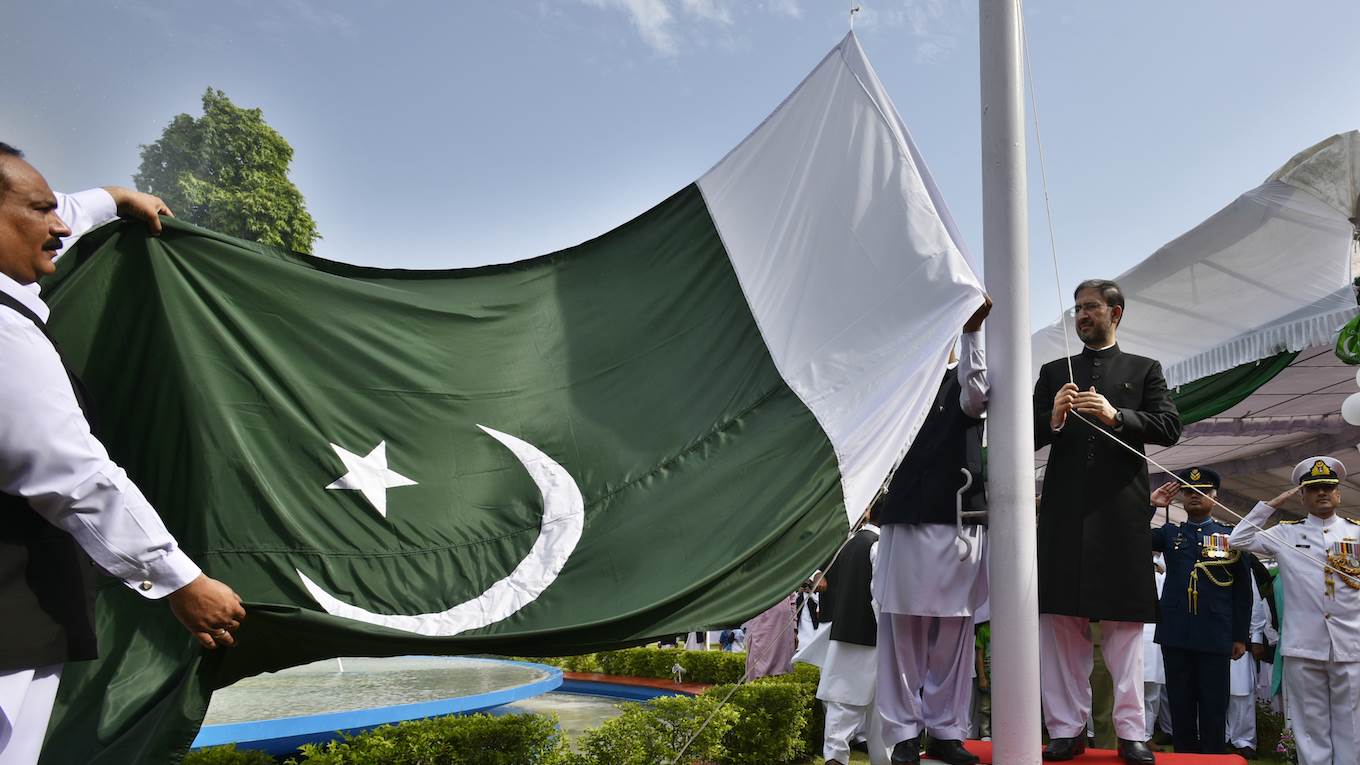 Peace with Pakistan?
Indian Prime Minister Narendra Modi's surprise visit to Lahore, Pakistan, on Christmas Day brought his hyperkinetic year of global diplomacy to a headline-grabbing close. It also raised serious questions about the direction of the highly fraught relationship between the two nuclear-armed neighbors.
NEW DELHI – Indian Prime Minister Narendra Modi's surprise visit to Lahore, Pakistan, on Christmas Day brought his hyperkinetic year of global diplomacy to a headline-grabbing close. It also raised serious questions about the direction of the highly fraught relationship between the two nuclear-armed neighbors.
Since Modi took office in May 2014, India-Pakistan relations have experienced more ups and downs than a child's yo-yo. The victory of a Hindu chauvinist hardliner – a man who had systematically blocked his predecessor's peace-making efforts while in opposition and demonized Pakistan in his campaign speeches – was naturally assumed to portend a bilateral chill. Instead, Modi invited Pakistani Prime Minister Nawaz Sharif to his inauguration.
Less than two months later, however, the two countries were exchanging artillery fire across the border, with Modi instructing the Indian Army to respond disproportionately to Pakistani provocations. Talks between the two countries' foreign secretaries were scheduled in New Delhi, only to be called off when the Pakistanis, like so many times before, met with Indian Kashmiri separatist leaders.
In November 2014, at the South Asian Association for Regional Cooperation summit in Kathmandu, a photograph was taken of Modi reading a brochure, ostentatiously ignoring Sharif as he walked past. (It was subsequently revealed, however, that the two leaders had met in the hotel suite of an Indian businessman who enjoys good relations with Sharif.)
Last February, Modi again initiated a thaw, calling Sharif to wish his country luck in the Cricket World Cup, and dispatching his foreign secretary to Islamabad. But mistrust again prevailed, and a cold peace ensued. An unexpected meeting of the two prime ministers in Ufa, Russia, in July produced little progress, with both sides immediately repudiating each other's statements about what was discussed and agreed. Soon after, yet another scheduled meeting of national security advisers in Delhi was called off at the last minute, again following a meeting between Pakistani officials and Kashmiri separatists.
But, with a brief encounter between Sharif and Modi on the sidelines of the United Nations climate change conference in Paris on November 30, the tone changed yet again. Without any buildup or forewarning, the two countries' national security advisers conferred in Bangkok in December. Just days later, India's external affairs minister, in Islamabad for the fifth Heart of Asia ministerial conference on Afghanistan, met with top Pakistani officials, including both Sharif and his foreign affairs adviser, before announcing that the two countries had decided to restart a comprehensive dialogue.
It is against this background that Modi made his impromptu visit to Lahore (to attend celebrations of Sharif's birthday and his granddaughter's marriage), raising hopes among some that the bilateral relationship may be undergoing a genuine sea change. But within a week of the Christmas bonhomie, seven Indians were killed by militants at the Pathankot Air Force Base near the border with Pakistan.
Because such an attack was entirely predictable, it may not derail the diplomatic process completely. But, because lives were lost, it cannot be ignored, either. With two bilateral meetings – between the two countries' foreign secretaries, and then between Modi and Sharif – scheduled to take place this month, we will not have to wait long to find out how much political damage the attack has caused.
But it should not be taken for granted that resuming a dialogue with Pakistan is appropriate, at least in the current context. After all, Pakistan has not really done anything to warrant the diplomatic reward of a visit from India's prime minister. Indeed, it has failed to fulfill any of the minimum requirements for dialogue that Modi himself has cited. It has not prosecuted the perpetrators of the 2008 Mumbai massacre, or constrained the terrorist forces that operate, with the complicity of the military establishment, on its territory. It has not even handed over Dawood Ibrahim, the fugitive don of the Mumbai underworld.
Against this background, Modi's unplanned Christmas excursion – which caught his own aides by surprise – seems more impulsive than statesmanlike. Whereas such gestures are typically criticized as too little too late, this might be a case of too much too soon.
The question is why Modi did it. While he has so far refused to share his vision for the bilateral relationship, even with members of his Bharatiya Janata Party, there are some potential clues.
During his election campaign, Modi once said that Hindus and Muslims could either fight each other or fight poverty. Perhaps he believes that the same goes for India and Pakistan: They can focus either on their mutual enmity or on mutual development. The day before he visited Lahore, he told Afghanistan's parliament that he hopes "Pakistan will become a bridge between South Asia and Afghanistan and beyond," and discussed how the region's countries "can all prosper together."
If this is Modi's vision, he should articulate it to the Indian public, along with a coherent peace policy that he will pursue consistently. But even then, there would be a serious potential hitch: Pakistan's prime minister does not, ultimately, call the shots in his country. The military does. They are not impressed by theatrics like Modi's Lahore visit, and they maintain their power precisely by sustaining a narrative that spurs hostility toward India. Pathankot could be a signal that they are not reconciled to peace, and a reminder that they have many more arrows in their quiver.
Indians cannot afford to forget that the last time Sharif hosted a celebrated feel-good visit by an Indian prime minister in Lahore, in 1999, his army subsequently started a war with India on the Kargil heights and unseated Sharif himself within months. As 2016 begins, votaries of peace can only hope that history will not repeat itself.