How to Lose a Trade War
The Trump administration's imposition of so-called safeguard tariffs on imports of solar panels and washing machines is directed mainly at China and South Korea. But, while neither country is responsible for America's large trade deficit, further protectionist measures seem certain – and will leave US consumers worse off.
NEW HAVEN – Protectionist from the start, US President Donald Trump's administration has now moved from rhetoric to action in its avowed campaign to defend US workers from what Trump calls the "carnage" of "terrible trade deals." Unfortunately, this approach is backward-looking at best. At worst, it could very well spark retaliatory measures that will only exacerbate the plight of beleaguered middle-class American consumers. This is exactly how trade wars begin.
China is clearly the target. The January 23 imposition of so-called safeguard tariffs on imports of solar panels and washing machines under Section 201 of the US Trade Act of 1974 is directed mainly at China and South Korea. Significantly, the move could be the opening salvo in a series of measures.
Last August, the US Trade Representative launched Section 301 investigations against China in three broad areas: intellectual property rights, innovation, and technology development. This is likely to lead to follow-up sanctions. Moreover, a so-called Section 232 investigation into the national security threat posed by unfair steel imports also takes dead aim at China as the world's largest steel producer.
These actions hardly come as a surprise for a president who promised in his inaugural address a year ago to "…protect [America's] borders from the ravages of other countries making our products, stealing our companies, and destroying our jobs." But that's precisely the problem. Notwithstanding the Trump administration's cri de coeur of America First, the US could well find itself on the losing side of a trade war.
For starters, tariffs on solar panels and washing machines are hopelessly out of step with transformative shifts in the global supply chains of both industries. Solar panel production has long been moving from China to places like Malaysia, South Korea, and Vietnam, which now collectively account for about two-thirds of America's total solar imports. And Samsung, a leading foreign supplier of washing machines, has recently opened a new appliance factory in South Carolina.
Moreover, the Trump administration's narrow fixation on an outsize bilateral trade imbalance with China continues to miss the far broader macroeconomic forces that have spawned a US multilateral trade deficit with 101 countries. Lacking in domestic saving and wanting to consume and grow, America must import surplus saving from abroad and run massive current-account and trade deficits to attract the foreign capital.
Consequently, going after China, or any other country, without addressing the root cause of low saving is like squeezing one end of a water balloon: the water simply sloshes to the other end. With US budget deficits likely to widen by at least $1 trillion over the next ten years, owing to the recent tax cuts, pressures on domestic saving will only intensify. In this context, protectionist policies pose a serious threat to America's already-daunting external funding requirements – putting pressure on US interest rates, the dollar's exchange rate, or both.
In addition, America's trading partners can be expected to respond in kind, putting export-led US economic growth at serious risk. For example, retaliatory tariffs by China – the third-largest and fastest-growing US export market – could put a real crimp in America's leading exports to the country: soybeans, aircraft, a broad array of machinery, and motor vehicles parts. And, of course, China could always curtail its purchases of US Treasuries, with serious consequences for financial asset prices.
Finally, one must consider the price adjustments that are likely to arise from the inertia of existing trade flows. Competitive pressures from low-cost foreign production have driven down the average cost of solar installation in the US by 70% since 2010. The new tariffs will boost the price of foreign-made solar panels – the functional equivalent of a tax hike on energy consumers and a setback for efforts to boost reliance on non-carbon fuels. A similar response can be expected from producers of imported washing machines; LG Electronics, a leading foreign supplier, has just announced a price increase of $50 per unit in response to the imposition of US tariffs. American consumers are already on the losing end in the Trump administration's first skirmishes.
Contrary to Trump's tough talk, there is no winning strategy in a trade war. That doesn't mean US policymakers should shy away from addressing unfair trading practices. The dispute-resolution mechanism of the World Trade Organization was designed with precisely that aim in mind, and it has worked quite effectively to America's advantage over the years. Since the WTO's inception in 1995, the US has filed 123 of the 537 disputes that have been brought before the body – including 21 lodged against China. While WTO adjudication takes time and effort, more often than not the rulings have favored the US.
As a nation of laws, the US can hardly afford to operate outside the scope of a rules-based global trading system. If anything, that underscores the tragedy of the Trump administration's withdrawal from the Trans-Pacific Partnership, which would have provided a new and powerful framework to address concerns over Chinese trading practices.
At the same time, the US has every right to insist on fair access for its multinational corporations to operate in foreign markets; over the years, more than 3,000 bilateral investment treaties have been signed around the world to guarantee such equitable treatment. The lack of such a treaty between the US and China is a glaring exception, with the unfortunate effect of limiting of US companies' opportunities to participate in the rapid expansion of China's domestic consumer market. With trade tensions now mounting, hopes of a breakthrough on a US-China investment treaty have been all but dashed.
Trade wars are for losers. Perhaps that is the ultimate irony for a president who promised America it would start "winning" again. Senator Reed Smoot and Representative Willis Hawley made the same empty promise in 1930, leading to protectionist tariffs that exacerbated the Great Depression and destabilized the international order. Sadly, one of the most painful lessons of modern history has been all but forgotten.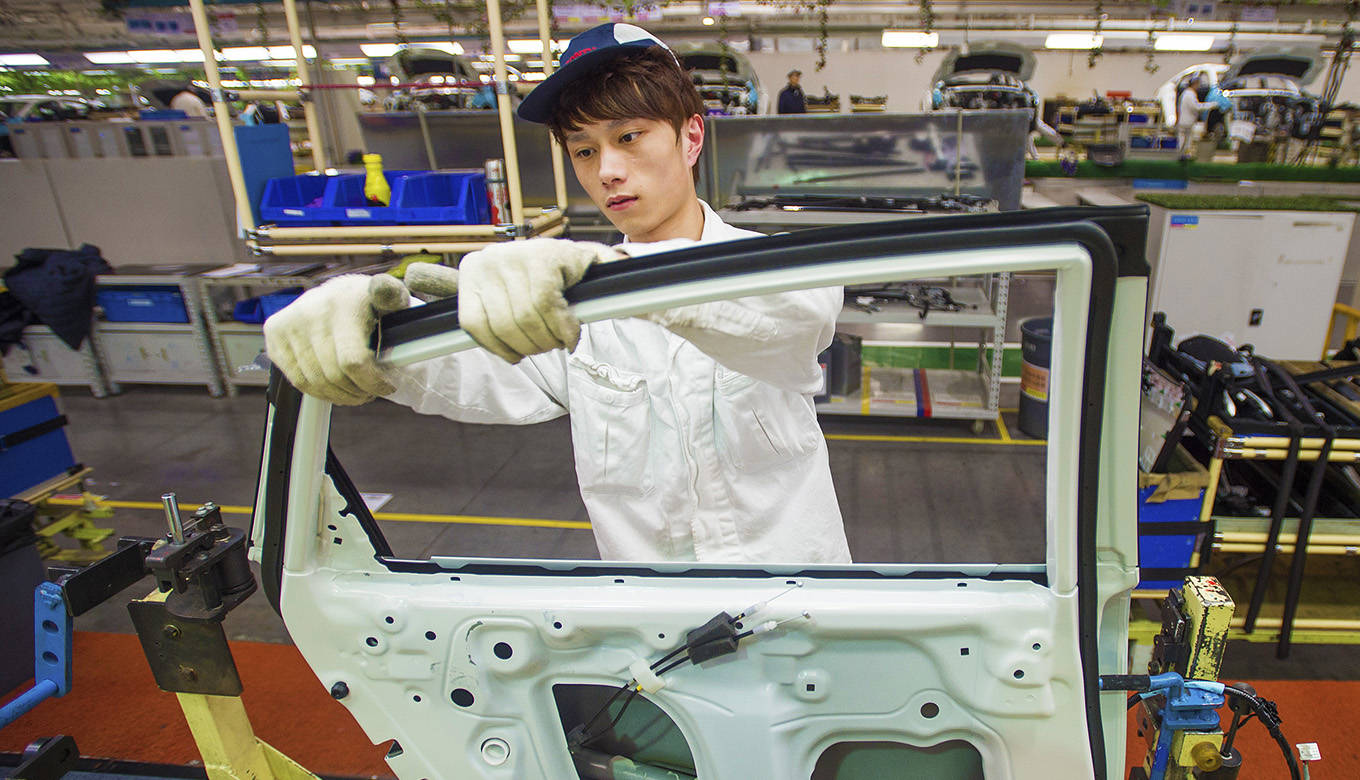 China's Weapons of Trade War
China exports more to the US than the US exports to China, and that makes Donald Trump furious. But with the Communist Party's 19th Congress set to take place in Beijing this year, Chinese leaders are unlikely to yield to US pressure.
BEIJING – China exports more to the United States than the US exports to China. That makes US President Donald Trump furious – so furious, in fact, that he may be willing to start a trade war over it.
Trump has leveled tough protectionist threats against China. As he attempts to consolidate his presidency, he is unlikely to back away from them. And with the Communist Party of China's 19th National Congress set to take place in Beijing in November, Chinese leaders are unlikely to yield to US pressure.
A trade war would undoubtedly hurt both sides. But there is reason to believe that the US has more to lose. If nothing else, the Chinese seem to know precisely which weapons they have available to them.
China could stop purchasing US aircraft, impose an embargo on US soybean products, and dump US Treasury securities and other financial assets. Chinese enterprises could reduce their demand for US business services, and the government could persuade companies not to buy American. The bulk of numerous Fortune 500 companies' annual sales come from China nowadays – and they already feel increasingly unwelcome.
Beyond being America's second most important trading partner, China is America's main jobs supplier. A trade war could thus cost the US millions of jobs. If China switched from Boeing to Airbus, for example, the US would lose some 179,000 jobs. Reduction in US business services would cost another 85,000 jobs. Soybean-producing regions – for example, in Missouri and Mississippi – could lose some 10% of local jobs if China halted imports.
Moreover, though the US exports less to China than vice versa, it is China that controls key components in global supply chains and production networks. Consider the iPhone. While China provides just 4% of value added, it supplies the core components to Apple at low prices. Apple cannot build an iPhone from scratch in the US, so it would have to search for alternative suppliers, raising its production costs considerably. This would give Chinese smartphone businesses an opportunity to seize market share from major players.
Today, 80% of global trade comprises international supply chains. Declining trade costs have allowed firms to splinter their production lines geographically, with goods processed and value added in multiple countries along the chain. If China threw a handful of sand in the gears of these chains, it could disrupt entire production networks, doing serious damage to the US (and, indeed, all the countries participating in such networks).
An escalating trade war, with each side erecting symmetric import barriers, would fuel inflationary pressure in the US, potentially driving the Federal Reserve to raise interest rates higher and faster than it would otherwise. That, together with diminished growth prospects, would depress equity markets, and declining employment and household income could lead to a sizeable loss of GDP in both the US and China.
A more likely scenario, however, is that both countries would initiate disputes in specific sectors, particularly traditional manufacturing industries like iron and steel production. Meanwhile, Trump will continue to accuse China of manipulating its exchange rate, ignoring the recent downward pressure on the renminbi (which indicates that the currency was actually overvalued), not to mention the simple fact that many governments intervene to manage their exchange rates.
Both Japan and Switzerland have engaged in outright currency intervention in recent years, and the US itself may well join their ranks, when the strong dollar's impact on US export competitiveness becomes untenable. In any case, China can probably forget about achieving "market economy status" under World Trade Organization rules until after Trump is out of the White House.
The trade confrontation between the US and China will also affect bilateral investment flows. The US may cite national security concerns to block Chinese investments. It may also stop government purchases from Chinese companies like Huawei, and force Chinese firms and wealthy individuals to reduce investments that have hitherto bolstered US asset prices.
A high-quality US-China bilateral investment treaty would create a level playing field for American companies, giving them better access to China's large market. But those talks will invariably be pushed back, while disputes over intellectual property rights and cyber security will be reinvigorated.
For now, China's leaders seem convinced that they have little reason to bend to US pressure. For one thing, Trump seems more concerned with other priorities, such as repealing the US Affordable Care Act, reforming the tax system, and investing in infrastructure.
Even if a trade war does happen, China's leaders assume, it probably would not be sustained for long, given the income and job losses that both sides would suffer. In any case, they have no intention of sending any signal of weakness to a leader so intent on testing other's limits.
For the past five years, China has sought to establish a growth model that is less reliant on exports and more reliant on domestic consumption. But China often needs a crisis or an external shock to drive reform. Perhaps Trump is that shock. While his policies will be bad for China in the short term, they may also provide the impetus China needs to stop subsidizing exports and perpetuating distortions in the domestic economy. If this happens, China may actually emerge from the era of Trump better off than before.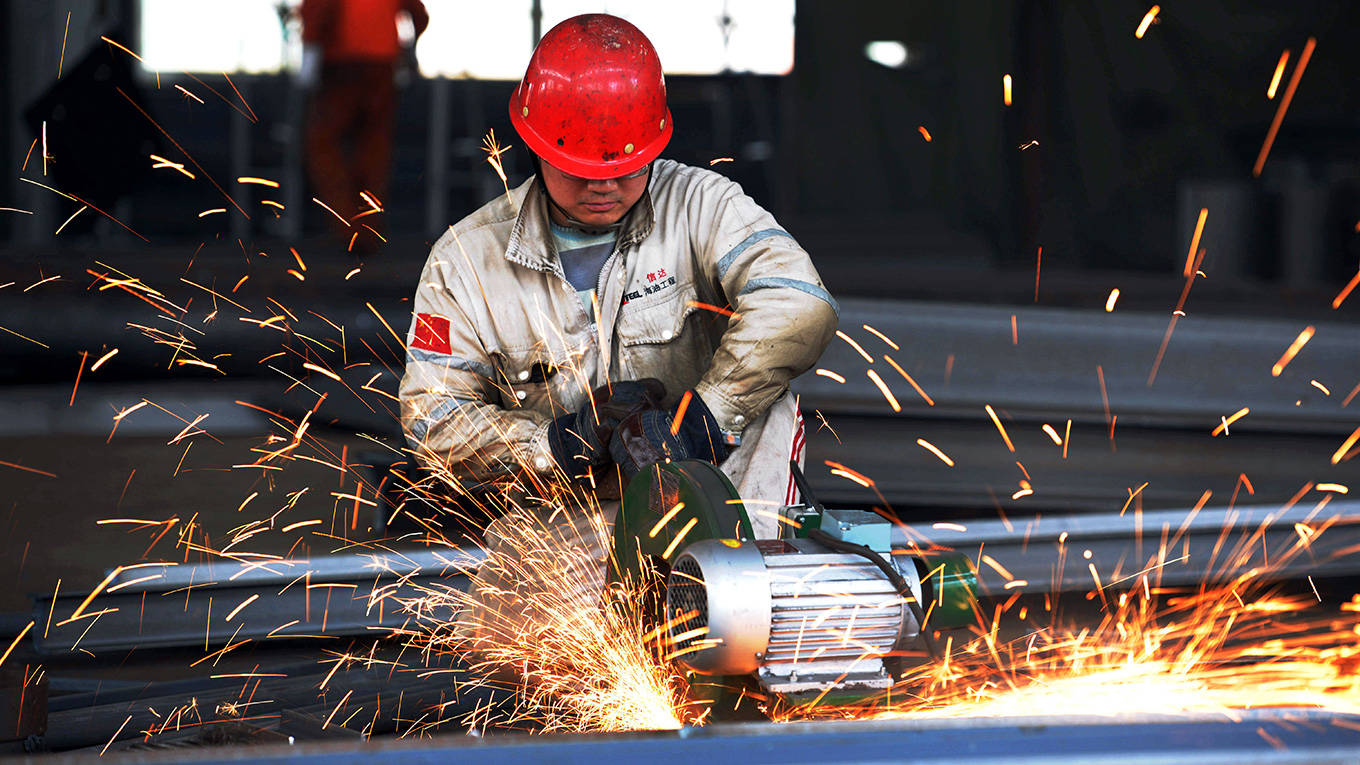 Protectionism Will Not Protect Jobs Anywhere
As US and European political leaders fret about the future of quality jobs, they would do well to look at the far bigger problems faced by developing Asia. There, the same angst that Americans and Europeans have about the future of employment is an order of magnitude higher.
CAMBRIDGE – As US and European political leaders fret about the future of quality jobs, they would do well to look at the far bigger problems faced by developing Asia – problems that threaten to place massive downward pressure on global wages. In India, where per capita income is roughly a tenth that of the United States, more than ten million people per year are leaving the countryside and pouring into urban areas, and they often cannot find work even as chaiwalas, much less as computer programmers. The same angst that Americans and Europeans have about the future of jobs is an order of magnitude higher in Asia.
Should India aim to follow the traditional manufacturing export model that Japan pioneered and that so many others, including China, have followed? Where would that lead if, over the next couple of decades, automation is going to make most such jobs obsolete?
There is, of course, the service sector, where 80% of the population in advanced economies works, and where India's outsourcing sector still tops the world. Unfortunately, there, too, the path ahead is anything but smooth. Automated calling systems already have supplanted a substantial part of the global phone center business, and many routine programming jobs are also losing ground to computers.
China's economic progress may have been the big story of the last 30 years, but it struggles with similar challenges. While China is far more urbanized than India, it, too, is still trying to bring ten million people a year into its cities. Between jobs lost to automation and to lower-wage competitors such as Vietnam and Sri Lanka, integrating new workers is becoming increasingly difficult.
Recently, the rise in global protectionism has made this difficult situation worse, as epitomized by the decision of Foxconn (a major supplier to Apple) to invest $10 billion in a new factory in Wisconsin. Admittedly, the 13,000 new jobs in the United States is a drop in the bucket compared to the 20 million (or more) that India and China must create each year, or even compared to the two million that the US needs.
At the margin, the US and Europe might have some scope to make trade fairer, as Trump says he will do. For example, many Chinese steel plants have state-of-the-art pollution controls, but these can be switched off to save costs. When the result is that excess output is dumped at cheap prices into world markets, Western countries are fully justified in taking countermeasures.
Unfortunately, the long history of trade protectionism is that it rarely takes the form of a surgical strike. Far more often, the main beneficiaries are the rich and politically connected, while the losers are consumers who pay higher prices.
Countries that go too far in closing themselves off to foreign competition eventually lose their edge, with innovation, jobs, and growth suffering. Brazil and India, for example, have historically suffered from inward-looking trade policies, though both have become more open in recent years.
Another problem is that most Western economies have long since become deeply intertwined in global supply chains. Even the Trump administration had to reconsider its plan to pull out of the North American Free Trade Agreement when it finally realized that a lot of US imports from Mexico have substantial US content. Erecting high tariff barriers might cost as many US jobs as Mexican jobs. And, of course, if the US were to raise its import tariffs sharply, a large part of the costs would be passed on to consumers in the form of higher prices.
Trade will surely increasingly permeate the service sector, too. Amazon's Mechanical Turk (named after the eighteenth-century chess-playing machine which actually had a person cleverly hidden inside) is an example of a new platform that allows buyers to contract very small specific tasks (for example, programming or data transcription) at third-world wage rates. Amazon's clever slogan is "artificial artificial intelligence."
Even if protectionists could shut down outsourcing of tasks, what would the cost be? To be sure, online service platforms do need to be regulated, as early experience with Uber has demonstrated. But, given the massive number of new jobs that India and China need to create every year, and with the Internet remaining highly permeable, it is folly to think advanced economies can clamp down tightly on service exports.
So how should countries deal with the relentless advance of technology and trade? For the foreseeable future, improving infrastructure and education can achieve a great deal. While the rest of the world floundered in the aftermath of the 2008 financial crisis, China continued to extend its vast logistical and supply chains.
In a world where people are likely to have to change jobs frequently and sometimes radically, wholesale changes in adult education are needed, mainly effected through online learning. Last but not least, countries need to institute stronger redistribution though taxes and transfers. Traditional populist trade policies, like those that Trump has espoused, have not worked well in the past, and are likely to perform even worse now.