The West Is Wrong About China's President
In the West, government accountability is closely identified with democratic elections. In China, it is a function of how – and how well – the government responds to and protects the needs and interests of the people.
BEIJING – China's recent constitutional amendment eliminating the term limits for the president and vice president has left much of the West aghast. Critics fear the emergence of a new and unaccountable dictatorship, with President Xi Jinping becoming "Chairman Mao 2.0." This response is more than a little inappropriate.
Long tenures are not exactly unheard of in the West. For example, German Chancellor Angela Merkel has just begun her fourth four-year term – a development that the rest of Europe has largely welcomed rather than criticized.
Of course, a Westerner might argue that Merkel has an electoral mandate, whereas Xi does not. But democratic elections are not the only way to achieve accountability. And Xi's approval rating, according to almost all international surveys, seems to exceed the combined approval ratings of US President Donald Trump and UK Prime Minister Theresa May. While there may be reason to worry that Chinese politics could change for the worse, the same is true in the United States and the United Kingdom.
Term limits are little more than an arbitrary constraint, which are not needed to ensure competent and responsive government in China. In fact, term limits could do just the opposite, cutting short the tenure of effective leaders, leading to policy disruptions, or even leading to political chaos.
The US has long recognized this. Alexander Hamilton wrote that it is necessary to give leaders "the inclination and the resolution" to do the best possible job. They can thus prove their merits to the people, who can choose to "prolong the utility of [their leaders'] talents and virtues, and to secure to the government the advantage of permanency in a wise system of administration."
In 1947, however, following President Franklin D. Roosevelt's election to four terms in office, Congress enacted the Twenty-Second Amendment to the US Constitution; since its ratification in 1951, US presidents have been limited to two four-year terms. The idea was to make a virtue of inexperience. But most new presidents make significant blunders at the start, and now there are more starts. If the US had no term limits, Trump might well not be in office today.
To be sure, term limits have their value. Deng Xiaoping added them to the Chinese constitution after the Cultural Revolution, in order to prevent the recurrence of chaotic and brutal one-man rule. But the new generation of Chinese leaders is not just well-educated, but also well aware of international norms and standards. Unlike the ideological diehards of the past, they can be expected to behave rationally, intelligently, and responsibly.
In this context, the removal of term limits will enable Xi to sustain a complex reform process that will take years to complete. It will not make him president for life, nor deliver him unbridled and undivided power.
Western critics emphasize that Xi has done much to concentrate power in his own hands over the last six years. And, to some extent, that is true. For example, he has taken over some of the economic policy decisions that used to be the prime minister's domain.
But a strong leader is not necessarily an autocratic leader. And, in a high-stakes environment, a strong leader is needed to neutralize vested interests that resist crucial reforms. Xi knows the obstacles that blocked the implementation of his initiatives during his first term, and he is committed to overcoming them.
In any case, the situation is hardly a "one-man show," as much foreign commentary suggests. Half of the members of the Politburo Standing Committee, China's supreme government body, are not of Xi's choosing. And compromises were made in the placement of many senior officials, including key cabinet members.
It would be a mistake to assume that because China has vowed not to copy the Western political model, there are not hidden democratic processes at work. While leaders are not elected, either directly or by a representative body, their performance is subject to close scrutiny – for example, by the National People's Congress (NPC) and local people's congresses. The Chinese government is also unusually responsive to citizens on social media.
Moreover, checks and balances, though still inadequate, have been strengthened in recent years. Policy changes require consensus within the Politburo, especially the Standing Committee. On major issues, the NPC must give the green light. Nothing stops deputies from casting a dissenting vote, thanks in part to the growing prevalence of secret ballots. A small but significant feature of this year's Congress is the elimination of the electronic voting system; instead, officials will drop paper slips into a ballot box.
This is not the first time that Western media have adopted a perspective on Chinese political developments that runs completely counter to the prevailing view in China itself. Over the last few years, Xi's anti-corruption drive has raised many eyebrows in the West, where it is often regarded as just a means for Xi to remove would-be political rivals. But the almost two million officials who have been indicted surely weren't all Xi's opponents. Among Chinese, the effort to root out corruption has boosted respect and support for Xi.
In the West, government accountability is closely identified with democratic elections. In China, it is a function of how – and how well – the government responds to and protects the needs and interests of the people. Given the sheer complexity of modern China – not to mention the paramount need for the government to continue the country's progress toward high-income status – success may require leaders to stay in place longer than initially expected. But, if recent history is any guide, the recent changes will contribute to making China's political and economic system increasingly stable – without undermining accountability.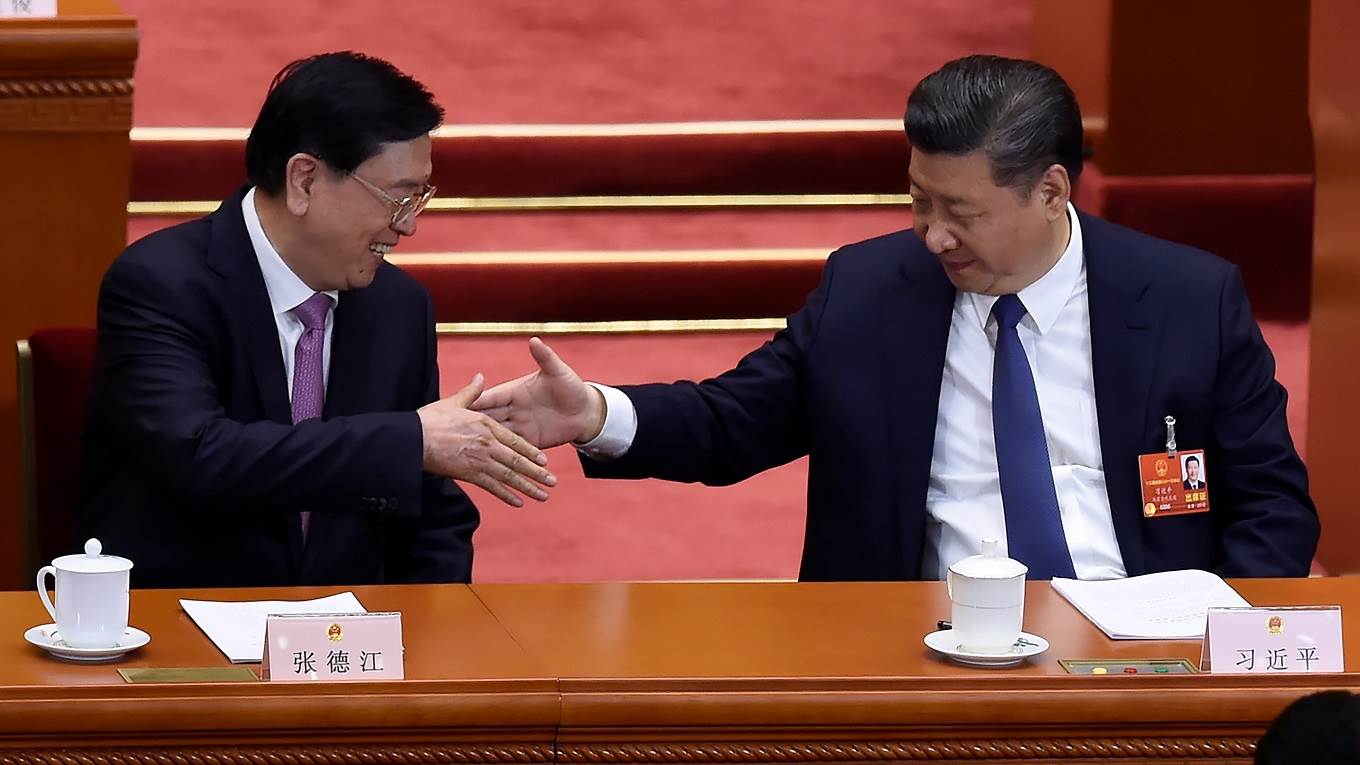 The Right Way to Judge Chinese Governance
In a fast-changing world, governance systems must support rapid decision-making under conditions of radical uncertainty, while maintaining accountability. That – not the Western expectation of what a governance system should look like – is the standard by which we should be assessing political developments in China.
HONG KONG – Following China's "two sessions" – the annual meetings of the national legislature and the top political advisory body – all Western observers, it seems, are discussing the removal of the two-term limit for the president. Xi Jinping, the international media insists, is consolidating power, and may even be laying the groundwork for a Mao Zedong-style personality cult. But this reading is fundamentally flawed.
The predominant Western view that Xi's growing authority represents a dangerous trend partly reflects anxiety over growing challenges to democracy in the United States and across Europe. But it makes little sense to view Chinese political developments through a Western lens, especially at a time when the world is shifting from a unipolar to a multipolar system.
Recent changes in China should instead be regarded as part of a broader process, in which competing systems of governance are emerging to cope with complex, globally connected challenges, such as disruptive technologies, geopolitical rivalries, climate change, and demographic shifts. In short, countries are trying to find their governance footing.
In a fast-changing world, governance systems must support rapid decision-making under conditions of radical uncertainty, while maintaining accountability. That – not the Western expectation of what a governance system should look like – is the standard by which we should be assessing political developments in China.
In fact, Western-style governance no longer looks like the gold standard its advocates long proclaimed it to be. Western democracies are facing serious internal threats – most notably, populist forces espousing dangerous policies like trade protectionism – that have risen largely in response to these systems' failure to manage problems such as income inequality, political polarization, rising debt, and failing infrastructure.
That failure partly reflects the short-termism that tends to dominate in Western democracies, where short electoral cycles (from about six months to four years) often compel politicians to focus on cyclical issues, rather than on structural impediments to long-term productivity gains and income growth. (Similarly, Western companies tend to base their operations on quarterly results, and thus may neglect long-term risks and opportunities.)
By contrast, when China's leaders formulate and execute policies, they tend to think in terms of decades. This is vital to enable an effective response to the structural problems – such as corruption, environmental pollution, and inequality – that more than two generations of rapid growth and development have brought.
The current bureaucracy, working within its silos, is already addressing these problems, in order to create a more equitable society that is also innovative and adaptable. Only then can China escape the infamous "middle-income trap" before population aging begins to take a higher toll on economic growth.
More broadly, China's leaders have set a 30-year target for modernizing the country's economy and governance – a long-term goal that reflects the kind of vision that few countries have managed to articulate, let alone implement. By removing the presidential term limit, China's leadership is improving its chances of success, by opening the way for Xi and his vice president, Wang Qishan, to go further in realizing this vision.
Xi and Wang are seasoned politicians with extensive experience dealing with crises and managing complex institutional and social challenges, from the local to the global level. Both have a strong grasp of history, as well as the charisma and will needed to confront recalcitrant vested interests. Their continued leadership is thus invaluable.
But this does not mean that accountability will be lost. On the contrary, the National People's Congress has approved a major overhaul of China's governance structure, creating a new National Supervision Commission to check corruption by all Chinese officials, regardless of their affiliations or status in the Communist Party of China.
The State Council has also been restructured, with ministries, commissions, and agencies consolidated and streamlined to manage reforms in a more coordinated and efficient way. For example, agriculture and rural affairs have been combined under one ministry, as have all environmental issues.
Likewise, in order to reduce financial-sector risks (including excessive leverage and shadow banking), regulation of banking and insurance have been consolidated under the new China Banking and Insurance Regulatory Commission. These sweeping institutional reforms would make China's governance structure look functionally similar to American and European counterparts.
Like Xi and Wang, officials at these institutions are dedicated, competent, and experienced reformers. Assisting Premier Li Keqiang will be the Harvard-educated vice premier Liu He, who has spent more than 30 years in long-term development planning, and has a deep understanding of how market forces can support efficient resource allocation. Financial reforms are in the hands of People's Bank of China Governor Yi Gang, a US-educated economist, and the chairman of the China Banking and Insurance Regulatory Commission, Guo Shuqing, an Oxford-trained economist with experience in provincial leadership, central banking, and securities regulation.
Two thousand years ago, the Chinese philosopher Han Fei argued that effective governance required three things: the rule of law, bureaucratic tools, and political will. Changing laws or honing the tools of governance is important, but they mean little without sustained and determined efforts by political leaders. China's system has survived because its leaders have been willing to confront market failures and administrative deficiencies in a direct and consistent manner. New efforts to boost accountability – vital to reinforce legitimacy – will strengthen the system further.
China, like the US and Europe, is too big to fail. It thus has a responsibility to develop a system of governance that can deliver structural changes to its economy and society, while ensuring effective accountability. The test is whether that system adapts to long-term challenges and contributes to national and global wellbeing, not whether it adheres to Western standards.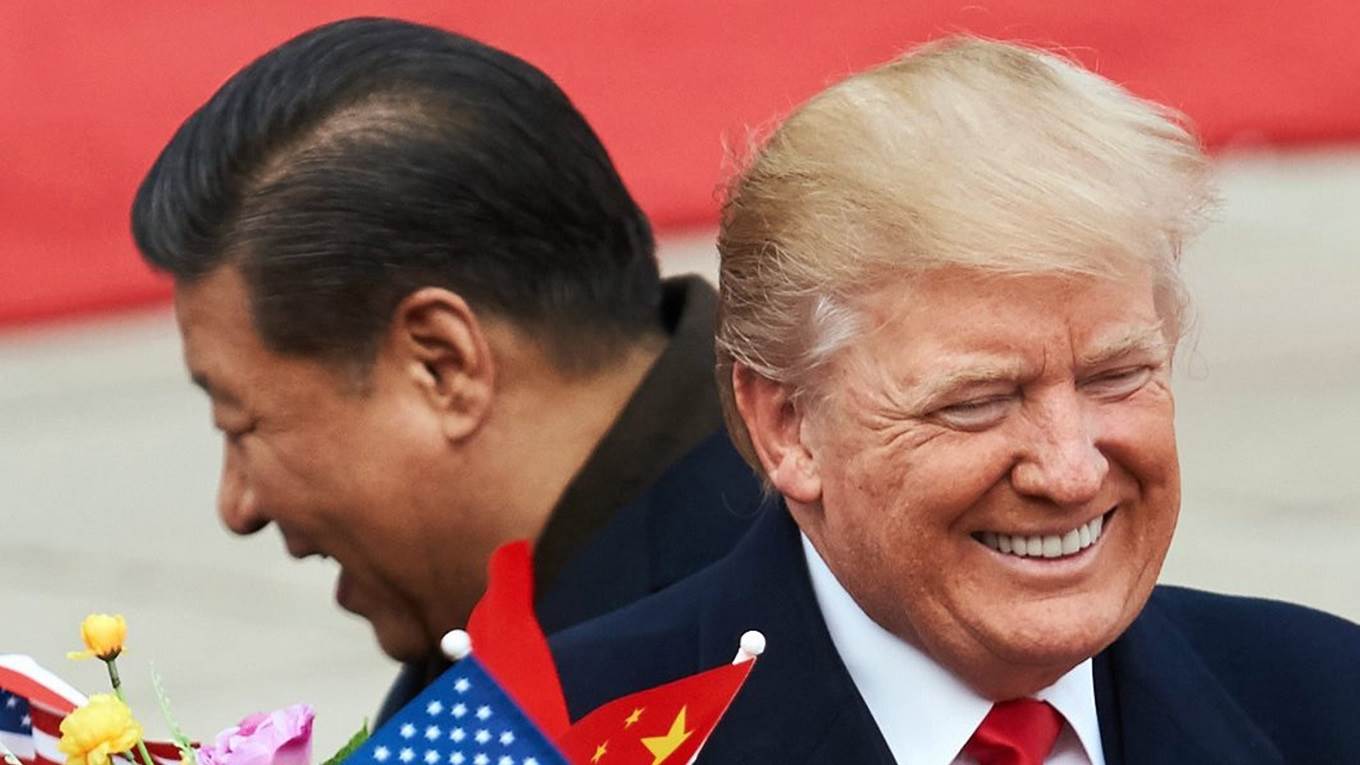 China as Seen from a Glass House
The removal of presidential term limits in China sent shock waves around the world. But the real issues that should be confronted – not just in China, but also in the US – concern the quality of a country's leadership.
NEW HAVEN – The removal from the Chinese constitution of the provision limiting presidents to two five-year terms came as a shock to many. For China, the institutionalization of leadership succession was one of Deng Xiaoping's most important legacies, signaling an end to the wrenching instability of the chaotic leadership cult of Mao Zedong. For the West, the term limit was an ideological bridge that led to a path of engagement. Could its abolition be the tipping point for an already precarious Sino-American relationship?
Start with China and what the move means for its future. To figure out what will change under a different framework for leadership succession, it is important to cut through the authorities' opaque rhetoric – the "moderately well-off society" transitioning into the "new era" – and stress-test their basic development strategy.
While anything is possible, and there is always a risk of mistakes, my bet is that China stays its current course. Succession or not, there can be no turning back from a transition that has brought a large, poor developing country to the brink of prosperity as a modern, high-income economy.
Initially, China's leadership – responding to former Premier Wen Jiabao's surprising 2007 critique of a Chinese economy that had become increasingly "unstable, unbalanced, uncoordinated, and unsustainable" – made its case from an analytical perspective. Last October, in a speech to the 19th Party Congress, President Xi Jinping made the same point from an ideological perspective, reframing the so-called Marxian principal contradiction around the pitfalls of "unbalanced and inadequate" development.
Significantly, these two perspectives – analytical and ideological – take China to the same destination: a prosperous economy and society with a thriving middle class. To get there, China must go through a transformative rebalancing, from manufacturing to services, from export dependence to domestic consumption, from state-owned to private, and from rural to urban.
By now, all of this is well understood. The current debate in China is less about strategy design and more about implementation. This, in fact, was Xi's highest priority on assuming office in late 2012, and it formed the rationale behind an unprecedented anti-corruption campaign aimed at dislodging deeply entrenched power blocs that have stymied the transition.
But now, five years later, the Chinese leadership is poised to tackle the next phase of the implementation challenge. There is a palpable sense of urgency to this task. Behind the public façade of a confident leader, Xi has owned up to the possibility of failure. From an analytical perspective, this has been expressed in terms of a Japanese-like stagnation if China mismanages its economy. From an ideological perspective, an endgame of chaos and revolution looms if the "principal contradiction" is not resolved.
Given these mounting concerns, implementation risks are now being presented in a different light. At the World Economic Forum in Davos in January, Liu He, China's new vice premier for economic policy, hinted that upcoming reforms would be carried out with surprising speed. In a recent signed commentary published in People's Daily, he also noted that, "Strengthening the party's overall leadership is the core issue."
These views do not come out of thin air. Liu, a master tactician, seems to be underscoring the link between leadership power and the pace of reforms. The perceived need for greater leadership power – reflected in the elimination of the presidential term limit – has become a key element of the authorities' implementation efforts. Consistent with Xi's early instincts, this may well be the only way for China to avoid the "blind alley" of which Deng warned in 1992.
Yes, viewed from the perspective of liberal democracies, China's constitutional revision is a disappointing governance setback. From China's perspective, however, it may well be the only option to address its daunting implementation imperatives head-on. And the recent experience of other countries, particularly the United States, certainly cautions against the Western tendency to conflate succession and leadership quality.
America's leadership deficit is, in fact, pushing the US and China to the brink of a trade war. The plight of the US middle class has been framed as a blame game, with China and its alleged unfair trading practices singled out as the culprit. Yet the evidence points elsewhere: to a dramatic shortfall of domestic saving that leaves America dependent on surplus saving from abroad to fill the gap. The result is a multilateral trade deficit, with China and 101 other countries, required to provide the foreign capital needed for the balance of payments.
In other words, China is actually an important part of America's "solution" to its saving-short growth problem. Yet US leaders find it expedient to make China a scapegoat. And the situation is going from bad to worse. The large tax cut enacted at the end of 2017 will expand the US federal budget deficit by $1.5 trillion over the next decade, pushing domestic saving even lower – an outcome that will lead to even wider trade deficits.
As if that's not bad enough, a protectionist Trump administration has elevated anti-China tariffs to a central role in its international policy agenda. Yet protectionism in the face of widening trade deficits spells nothing but trouble for frothy financial markets and a saving-short US economy. And it risks the most serious rupture in the Sino-American relationship since 1989.
No one knows how long Xi will remain in office. If China stays the course, the succession question is inconsequential – at least for the time being. If China slips, the verdict will be very different. While the US has a very different political feedback loop, accountability also matters. In the end, the quality of leadership is what matters most for both countries. Sadly, those living in glass houses always find it easiest to throw stones.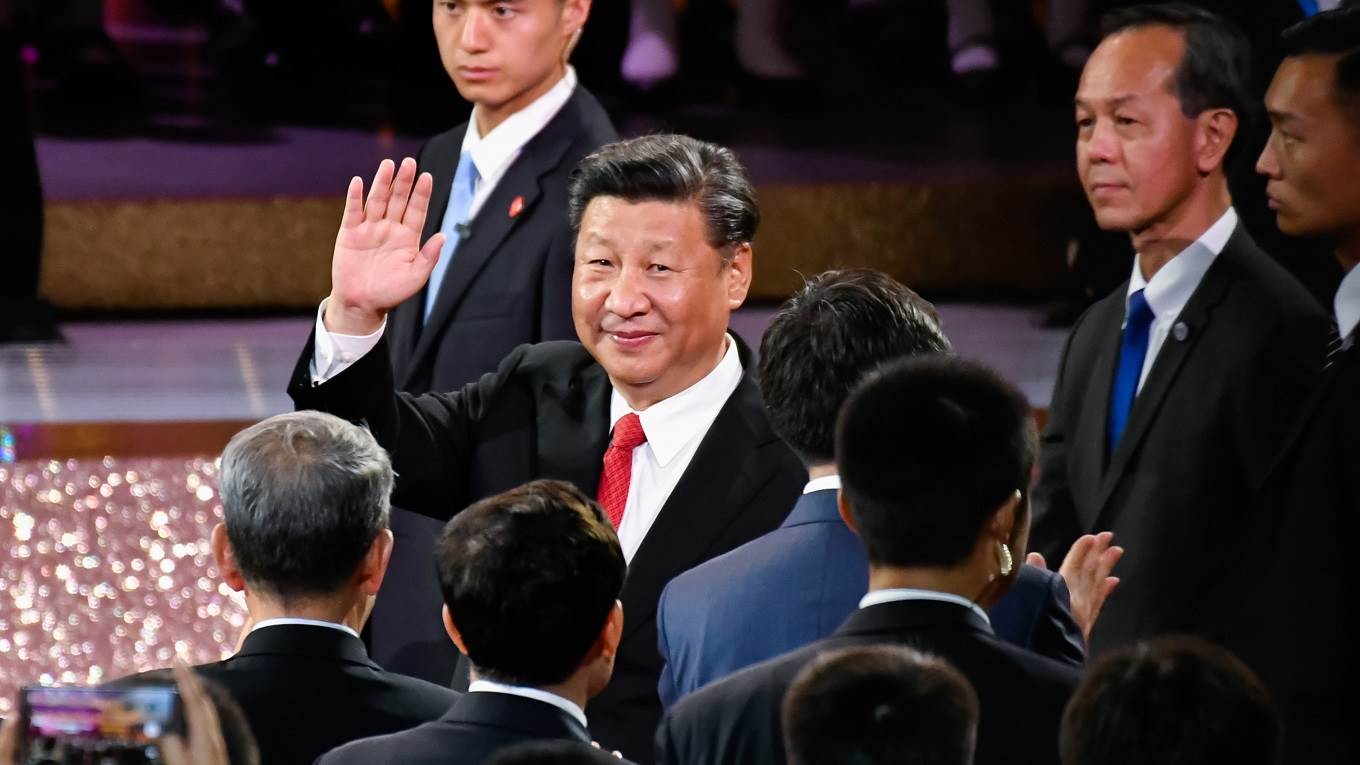 Missing the Forest for the Xi
For the past month, Western commentators have been wringing their hands over Chinese President Xi Jinping's strengthening hold on power, which contradicts the long-held assumption that China would eventually embrace Western democracy. But just as China's economic-development model has proven the West wrong, so, too, might its political model.
LONDON – In recent weeks, Western media commentators have focused extensively on the Communist Party of China's (CPC) decision to abolish presidential term limits, which will allow Xi Jinping to remain in power indefinitely. Unsurprisingly, they have generally responded to the news with disappointment and skepticism about the Chinese political model. What is surprising, though, is the claim that China is reneging on some implicit promise to become more like the West.
Many observers assumed that China would inevitably embrace Western-style liberal democracy. But even though I, too, was slightly taken aback by the CPC's latest decision, I never considered that simplistic interpretation of modern-day China to be particularly sensible.
Now, let me be clear: I am not going to argue that unelected strongman leadership is superior to Western-style democracy. If I believed that Xi was preparing to rule China with an iron fist for the next 20-plus years, I would share the doubts of many other commentators.
But allow me to suggest a more open-minded interpretation. For starters, as Yuen Yuen Ang of the University of Michigan reminds us in her excellent book How China Escaped the Poverty Trap, China has lifted hundreds of millions of people out of poverty without adhering to the conventional Western approach to development.
In fact, a young Beijing-based entrepreneur I met recently estimates that at least 20% of Chinese – over 250 million people – are now making $40,000 per year. Besides the United States, no other country in the world has that many people generating that much individual wealth. Whether Westerners like to admit it or not, that is a remarkable achievement.
But even more remarkable is the fact that it has happened under a non-democratic system, and that Chinese citizens appear to be rather content. Although small-scale protests are not uncommon, even among those in the top 20%, they tend to be scattered and fleeting.
Now, think about this. If China can sustain 5.5-7% annual economic growth for the next 15 years, the number of Chinese earning $40,000 per year could more than double. In that case, they probably will not be particularly concerned that Xi is still their country's anointed leader.
This brings me to a second point. Contrary to the pessimists who have long been wrong about looming threats to China's GDP growth, I suspect that China's ultimate undoing could actually be its hukou (household registration) system. This is the arrangement that allows migrants from rural areas to work in cities across China, but does not afford them the same rights as urban-born dwellers. My guess is that very few of these Chinese are among the top 20% of earners.
Although the CPC has experimented with scrapping the hukou system in smaller cities where it wants to promote growth, it has refrained from doing so in the big cities. Based on private discussions I have had with Chinese policymakers, I know that they see the current arrangement as a major problem. But they do not want to confront it. Their reasoning is that abandoning the system altogether would impose an unsustainable burden on megacities such as Beijing and Shanghai.
Still, my hunch is that something will have to change eventually. A two-tier system in which almost half the population enjoys Western levels of wealth while the rest have no right to health care or social security cannot survive another 15 years. And if this is obvious to me, then it must be obvious to the Chinese leadership, too.
There is no telling when an overhaul of the hukou system will come. But when it does, as I think it must, it will probably be accompanied by a dramatic shift in political governance. Given this, I can see why the CPC's upper echelons would want to be particularly careful about leadership changes in the years ahead.
And lest we forget, when Xi came to power in March 2013, some at the top of the party tried to resist the changes he was bringing. Ten years may be a long time, but it probably isn't long enough for fundamental questions about the future of the country and the party to be laid to rest.
So, my third and final point for consideration is that the CPC elites do not want a permanent Xi presidency so much as they want to avoid a forced change of leadership in 2023. My recommendation for Western commentators, then, is to focus on how the Chinese economy evolves in the meantime. Commentary examining growth in Chinese private consumption as a share of GDP, or potential changes to the hukou system, will be far more edifying than that devoted to the personality and ambition of Xi Jinping.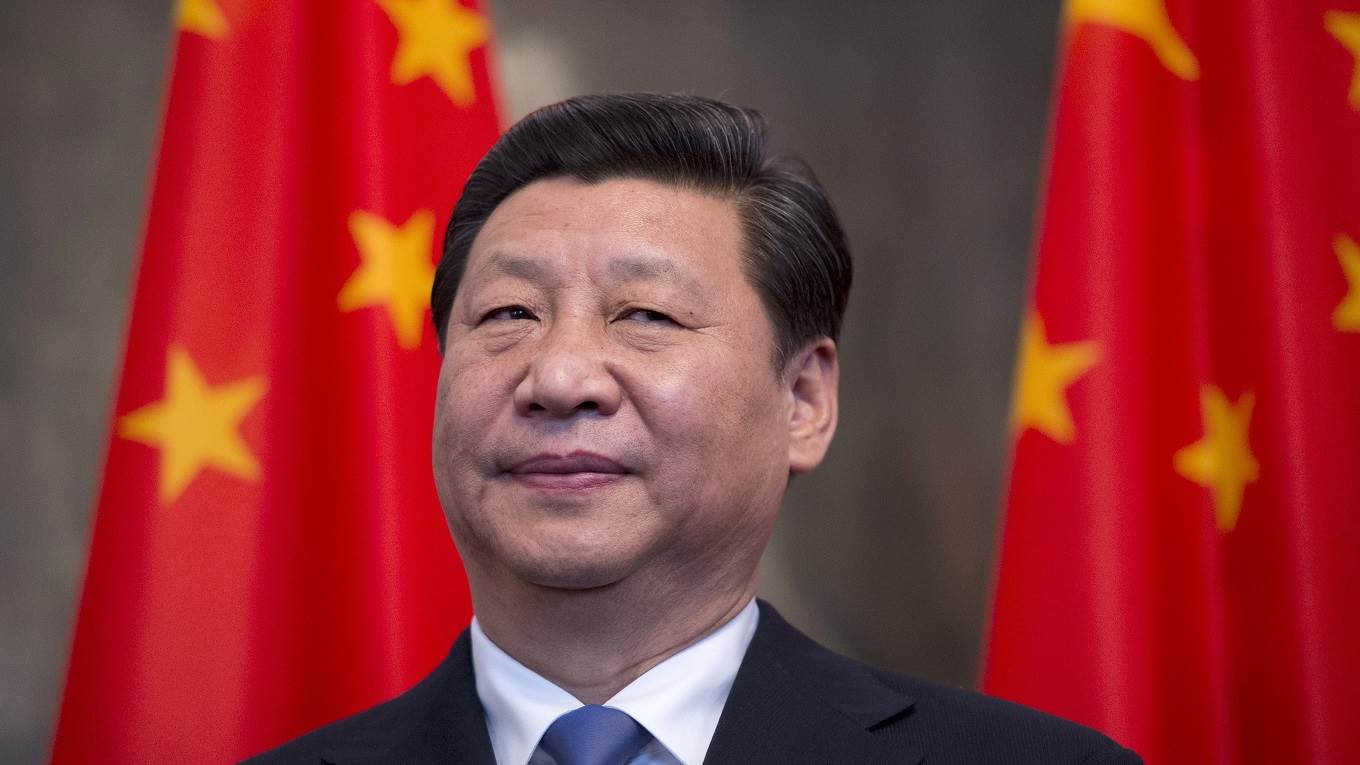 The Double Helix of Chinese History
Even when the tapestry of modern Chinese history has featured a reformist weft, it was always woven into an authoritarian warp. By the same token, while reform in the seemingly authoritarian Xi era may be a recessive trait, its expression should not be ruled out.
BEIJING – Now that China's National People's Congress has voted – 2,958 to two – to abolish presidential term limits, Xi Jinping could rule China indefinitely, rather than completing a tenure of two five-year terms in 2023. To what degree is Xi set to become the all-powerful ruler many observers predict?
China watchers have been debating the character and extent of Xi's power since last October's 19th National Congress of the Communist Party of China (CPC). One indicator has been the enshrinement of his ideology, "Xi Jinping Thought on Socialism with Chinese Characteristics for a New Era," in China's constitution. With Mao Zedong being the only previous Chinese leader to have his eponymous "Thought" constitutionalized, some now argue that Xi is now the most powerful leader since Mao.
Of course, Deng Xiaoping – who presided over China's era of "reform and opening up" for two decades, beginning in 1978 – was also lionized, with "Deng Xiaoping Theory." And "socialism with Chinese characteristics" is Deng's signature policy. But Xi's explicit mention of a "New Era" marks a departure from Deng, indicating that the era of reform is over.
In contrast to the People's Republic of 40 years ago – a rural, agrarian country emerging from the Cultural Revolution – today's China is an economic and political superpower with a rapidly urbanizing and technologically advanced society. Xi's New Era thus represents a milestone in China's long search for "wealth and power." Instead of "opening up," Xi's China will be "going out" to the world.
But how should this New Era be viewed in the context of modern Chinese history, and what might it reveal about the nature of Xi's power?
In the twentieth century, China was governed by three regimes: the Qing dynasty, followed by the establishment of the Republic of China in 1912, and, since 1949, the People's Republic of China. The history of the PRC is further divided into two periods: the Mao era (1949-1976) and the reform era.
How this history was perceived changed over time. During the Mao years, the Republican era – with its "united front" politics and the development of civil society– looked like a brief interlude between periods of autocracy. Yet, during the PRC's reform period, it was the tumult of the Mao era that looked like the aberration, even to the CPC, which sought to distance itself from what it called "leftist mistakes." With the success of Deng's "socialism with Chinese characteristics," China's economic miracle appeared to confirm that the country was firmly on the path toward development and modernization.
Changing perceptions of China's trajectory have been reflected in America's relationship with the country. During World War II, China was America's ally. Indeed, in 1943, the wife of China's Nationalist leader Chiang Kai-shek testified before the US Congress about how US President Franklin D. Roosevelt's "four freedoms" applied to a China at war with Japan.
But the belief that the US-China relationship was based on shared values was dashed by the CPC's victory in 1949, leading to the suggestion that the US had somehow "lost China." Such hopes were revived, to some extent, with the reestablishment of diplomatic relations and, later, the reform era. Believing that economic development and a growing middle class would lead to political liberalization, the US again engaged with China.
This hope was reinforced through the 1990s and 2000s, when officials began to experiment with elections at the village level, and the CPC leadership changed regularly after two terms. China joined the World Trade Organization and hosted the 2008 Olympics in Beijing. As the journalist Jim Mann once argued, it was the expectation of political reform that underlay US interactions with China, even after the massacre in Tiananmen Square in 1989.
Yet, over the last decade, that expectation has been called into question. While China's per capita income was rising, and its middle class was growing, democracy did not arrive. Political scientists stopped predicting the CPC's collapse and began asking instead why the one-party authoritarian state has been so resilient, and whether the period of reform and opening up had come to an end. As Xi's "New Era" shows, the answer is a resounding yes.
Consider the rise of digital technologies. Instead of allowing the Internet to result in greater freedom, China's government constructed a Great Firewall. At the same time, it developed what political scientists call "digital Leninism," in which the latest technology enables an unprecedented level of state surveillance.
Similarly, China's market economy has not grown increasingly privatized. Instead, the government has maintained control of the most important state-owned enterprises, and the private enterprise that is conducted serves state priorities. In the realm of politics, democratic experimentation is confined to the local level, permitted only insofar as it strengthens CPC rule.
So was the reform era yet another aberration in China's history, not unlike the Republican period? One way to approach this question is to imagine modern Chinese history as resembling the double-helix structure of DNA, comprising a strand of openness and one of authoritarianism.
For example, many think of the reform era, especially the 1980s, as a time of pluralistic political discourse and an increasingly vibrant civil society. But it was also defined by adherence to Deng's "four cardinal principles": the socialist road; the people's democratic dictatorship; the leadership of the CPC; and Marxism, Leninism, and Mao Zedong Thought.
Just as Deng presided over China's reform and opening up, he presided over the Tiananmen Square massacre. Similarly, while the Republican era had its new universities and professions (including lawyers), it also had Chiang Kai-shek's "White Terror" and the conservative "New Life" movement.
In short, even when the Chinese tapestry featured a reformist weft, it was always woven into an authoritarian warp. In Xi's "New Era," it is the authoritarian strand that is dominant. History will tell whether a recessive strand of openness may persist.