The Manchurian Cabinet
US President-elect Donald Trump seems determined to revive a forgotten Hollywood genre: the paranoid melodrama. Given the fondness that Trump and so many of his appointees seem to have for Russian President Vladimir Putin, life may be about to imitate – if not exceed – art.
MOSCOW – Donald Trump 's transition from US President-elect to taking power recalls nothing so much as a forgotten Hollywood genre: the paranoid melodrama. Perhaps the greatest film of this type, The Manchurian Candidate, concerns a communist plot to use the brainwashed son of a leading right-wing family to upend the American political system. Given the fondness that Trump and so many of his appointees seem to have for Russian President Vladimir Putin, life may be about to imitate – if not exceed – art.
To be sure, the attraction for Putin that Trump, Secretary of State-designate Rex Tillerson, and National Security Adviser General Michael Flynn share is not the result of brainwashing, unless you consider the love of money (and of the people who can funnel it to you) a form of brainwashing. Nonetheless, such Kremlinophilia is – to resurrect a word redolent of Cold War paranoia – decidedly un-American.
Consider the derision shown by Trump and his posse for CIA reports that Kremlin-directed hackers intervened in last month's election to benefit Trump. In typical fashion, Trump let loose a barrage of tweets blasting the CIA as somehow under the thumb of his defeated opponent, Hillary Clinton. His nominee for Deputy Secretary of State, John Bolton, went even further, suggesting that the hacking of the Democratic National Committee and Clinton's campaign chairman, John Podesta, was a "false flag" operation designed to smear an innocent Kremlin.
The idea that a US president-elect would take the word of the Kremlin over that of CIA officials and even the most senior members of his own party is already bizarre and dangerous. But the simultaneous nomination of Tillerson – the long-time CEO of ExxonMobil, America's most powerful energy company, which has tens of billions of dollars invested in Russia – to be America's top diplomat takes this love affair with a major adversary to a level unprecedented in US history.
For Tillerson, taking Russia's side against the US is nothing new. Consider the sanctions that the US and Europe imposed on Russia in response to the country's annexation of Crimea – a blatantly illegal act – in 2014. Instead of supporting US policy, Tillerson belittled it. Instead of fully honoring President Barack Obama's call for ExxonMobil not to send a representative to the annual Saint Petersburg International Economic Forum after the annexation, Tillerson cynically sent the head of one of ExxonMobil's international operations. And instead of returning the Order of Friendship that he received from Putin months before the invasion of Crimea, Tillerson continues to celebrate his status as a "friend of Vladimir."
Flynn, like Tillerson, has also been feasting at the Kremlin trough. After being fired by Obama for his incompetent management of the Defense Intelligence Agency, Flynn immediately began to cultivate Russian business contacts. And Putin seems to have been more than happy to see that commercial doors were opened to Flynn. There is a now-infamous photograph of Flynn seated next to Putin at a banquet for RT (Russia Today), the Kremlin-backed cable news network that was a prime source of the slanted, and even fake, news that inundated the US during the recent election campaign.
As for Trump, statements made by his sons suggest that, if the American public ever got a look at his tax returns and business loans, they would find that he has also been feathering his nest with Kremlin gold for some time. He has undoubtedly taken money from countless Russian oligarchs. In 2008, he unloaded one of his Palm Beach mansions on Dmitry Rybolovlev, a fertilizer oligarch, for $95 million. Sergei Millian, who heads the Russian-American Chamber of Commerce, is said to have facilitated countless investments from Russians into Trump projects. For Trump, no money is too tainted to pocket.
Trump's adoration of Russia – or, more accurately, Russian riches – was apparent well before Americans went to the polls, as was his habit of surrounding himself with likeminded advisers. For months, Trump's presidential campaign was run by Paul Manafort, a political operative who had worked to secure the disgraced President Viktor Yanukovych's victory in Ukraine's 2010 presidential election. Trump severed public ties with Manafort only after Ukraine's current democratic government revealed documents that hinted at the millions of dollars that Yanukovych had paid Manafort, in cash.
As Trump's inauguration draws near, Americans must confront three big questions. One, in a sense, is a take on a question that Trump raised about Clinton during the campaign: what happens if the FBI finds evidence of criminal conduct by the president? Or, perhaps more likely in Trump's case, what happens if the president tries to shut down FBI investigations into his commercial activities involving Russia, or into the actions of cronies like Manafort?
The second question, which the US Senate should ask before confirming Tillerson as Secretary of State, concerns the extent of his and ExxonMobil's financial interests in Russia. The Senate should also probe how closely Tillerson has cooperated with Igor Sechin, the chairman of Rosneft and a notorious ex-KGB operative, particularly in renationalizing much of the Russian oil industry and placing it under Sechin's personal control. (Similar questions should be asked about Flynn, though, because the National Security Adviser doesn't need to be confirmed by the Senate, little can be done about his appointment.)
The biggest question of all concerns the American people. Are they really willing to accept a president who denounces men and women who risk their lives to defend the US, and who is equally quick to praise and defend Putin and his cronies when their reckless, even criminal, conduct is exposed?
At the end of The Manchurian Candidate, another brainwashed character – Frank Sinatra's Marco – escapes his programming to foil the communist plot. But that was Cold War Hollywood: of course the good guys won. Trump the Movie is unlikely to end so well.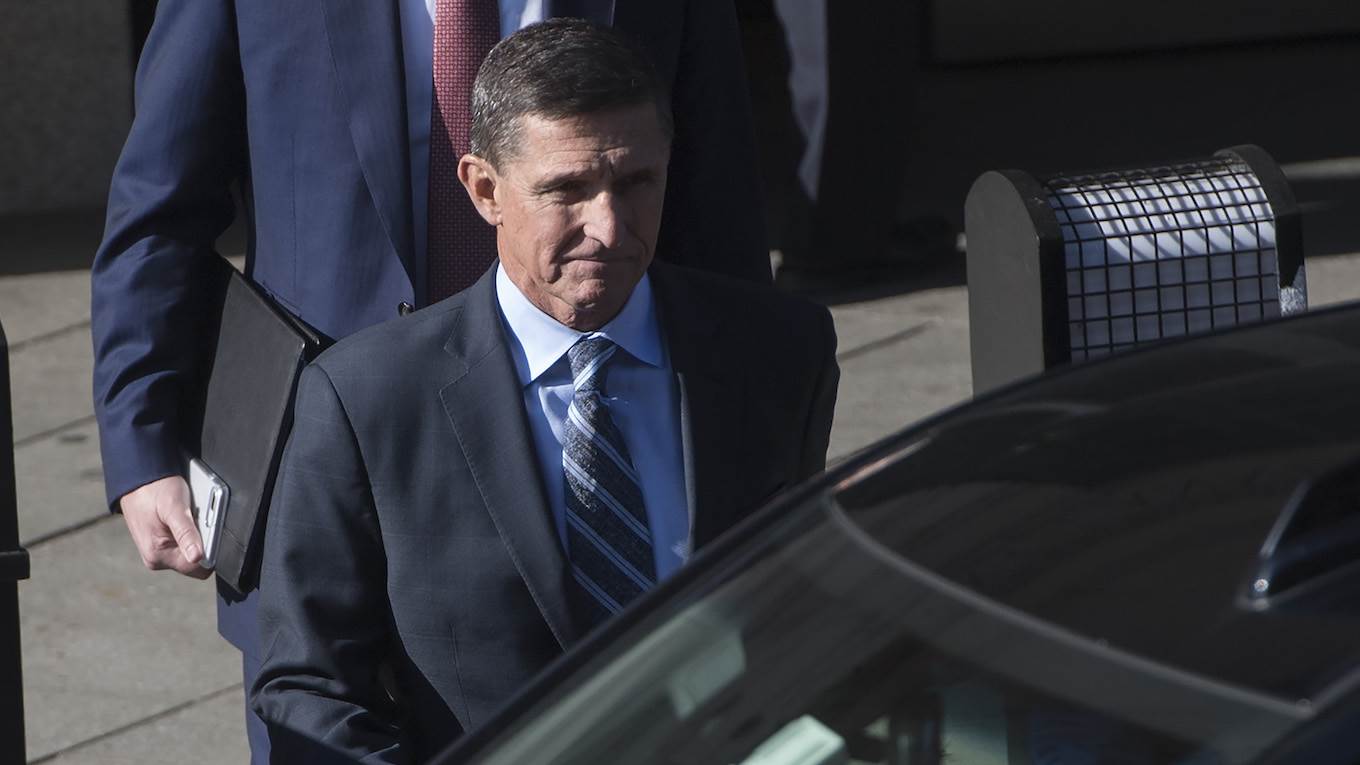 The Fall of the President's Men
As US President Donald Trump leaves for a ten-day trip to Asia, he finds himself in perhaps the deepest trouble since his troubled presidency began. And as Special Counsel Robert Mueller's investigation draws in more of his associates, he will have an even harder time than he has had up to now governing the country he was elected to serve.
WASHINGTON, DC – Like the rest of his fellow Americans, US President Donald Trump is learning that, when it comes to an investigation of a president and his team for criminal activities there's a vast difference between the hypothetical and the actual. Trump received that lesson this week, with the indictment of his former campaign chairman, Paul Manafort, and of Manafort's business partner, Rick Gates. More ominous still was the fact that a young foreign-policy adviser to the Trump campaign, George Papadopoulos, had reached a plea deal with Special Counsel Robert Mueller's team and had been cooperating with investigators since early summer.
Americans have known for months that Mueller, an FBI director for 12 years and highly respected by Republicans and Democrats alike, meant business; he was appointed Special Counsel after Trump made the disastrous mistake of firing FBI Director James Comey over "this Russia thing." Mueller is known for his tough, airtight, and relentless investigative methods, and nothing had leaked from his office for months. It wasn't until the indictments of Manafort and Gates were announced on Monday morning, October 30, that the public learned anything about what Mueller was doing or finding. Mueller picked up on the efforts the FBI had already undertaken to ascertain whether Trump's campaign organization or his outside allies had colluded with Russia's attempt to tilt the 2016 election in Trump's favor.
Trump Is the Target
Though Trump likes to say that he isn't under investigation – he claims Comey had told him so, and it may have been true at the time – there can be no doubt that the president is Mueller's ultimate target. Such is Mueller's reputation for probity, however, that it is widely assumed that if he doesn't find collusion on Trump's part, he will not strain to bring charges against him. Nor will he reach for something spurious, in the manner of Special Prosecutor Kenneth Starr's attempts to charge Bill Clinton with something, anything.
Using classic investigatory practice, Mueller is proceeding by indicting people lower on the totem pole, in the hope that those charged early, once they realize that they are facing many years in prison, can be persuaded to cooperate with the Special Counsel and his team. To encourage their cooperation, Mueller has hired a former federal prosecutor famous for his ability to "flip" defendants – that is, turning charged suspects into government witnesses.
So, when it emerged that Manafort, a onetime delegate counter for Republican presidential candidates and since then an ever-higher-flying political consultant and fixer known for his flamboyant lifestyle, and Gates had been marched into FBI headquarters to respond to multiple criminal charges, a shock wave went through the US capital. Mueller has leveled the most serious charges against Manafort, who is accused of 12 criminal offenses, including laundering millions of dollars parked in overseas banks and using the funds to purchase an extraordinarily expensive wardrobe, luxury cars, antiques, real estate, and more. Together with charges of tax evasion and making false statements on federal lobbying forms, Manafort could face decades in prison. Gates was charged with lesser crimes, but still faces the prospect of a long prison sentence. Both men pleaded not guilty to all of the charges, including one of "conspiracy against the United States."
The charges against Manafort reveal greed – Washington's social disease – on a gargantuan scale. But, because the activities for which he is being charged took place before the 2016 campaign, the president allowed himself a moment of public exuberance by tweeting, "NO COLLUSION!" It is not known whether Trump's lawyers had by then explained to their client the prosecutorial strategy behind the indictments, but one should assume that they have done so.
And it likely didn't escape the president's notice that by indicting Manafort and Gates for business activities preceding the election, Mueller may have been sending a signal that he might proceed against Trump in the same way. Trump has warned that that would cross a red line for him; but even highly partisan congressional Republicans have warned Trump that he shouldn't even consider firing Mueller.
In any event, whatever relief Trump may have felt from the fact that Manafort's indictment didn't touch on dealings with Russia during the campaign was short-lived. An hour after the news of the two indictments had sunk in, observers were stunned by the unsealing of the guilty plea by Papadopoulos, a fairly obscure adviser to the president's campaign who had been charged with lying to the FBI and apparently had been cooperating with the authorities for several months. Papadopoulos's activities represent the gravest threat Trump faces (at least for the time being), because for months Papadopoulos had tried to connect the campaign with Russians whom he believed had "dirt" on Hillary Clinton. Nor was Papadopoulos acting on his own: he had been encouraged by higher-ups in the Trump campaign, one of whom, Sam Clovis, the campaign's national co-chair, has been talking to Mueller and the grand jury.
Taken together, these three cases signal that the president is in serious trouble. Much will depend on whether Manafort strikes a plea bargain with the prosecutor; but his alternatives to cooperating are to serve up to 20 years in prison or to rely on Trump to pardon him. Trump has indicated that he takes his power to grant pardons seriously. But its wanton use in a case concerning suspected dealings with Russia could get Trump in trouble on Capitol Hill, where it could be seen as obstruction of justice. In any case, the New York state attorney general is also investigating Manafort, and the president's power to pardon extends only to federal charges.
Russians in the Room
Papadopoulos's story fits an emerging pattern whereby Russians trolled for Americans close to the Trump campaign, offered them unspecified "dirt" on Clinton, and hoped they would fall into the trap. The revelation of Papadopoulos's plea immediately recalled a meeting held in Trump Tower in June 2016, after the then-candidate's son, Donald Trump Jr. was offered "dirt" on Clinton by a Kremlin-connected Russian lawyer. After responding by email, "I love it," Donald Jr. convened a meeting in his office of the entire upper echelon of the Trump campaign, including Manafort and Trump's son-in-law and current White House adviser, Jared Kushner, along with the Russian lawyer and some of her colleagues.
Once the existence of the meeting became known, Donald Jr. issued a dubious public statement claiming that the topic had been the Kremlin's ban on adoption of Russian children by US parents. And all of those present at the meeting declared that nothing had come of it. It is not yet known (at least publicly) whether this is so, but Mueller is almost certainly looking into the episode. Later it was learned that just as reports about the meeting became public, the president had spent some time while returning from Europe on Air Force One concocting Junior's story about it. Mueller is known to be very interested in the president's role in helping his son lie to the public about the meeting.
Russian meddling in the 2016 presidential election evidently reflected President Vladimir Putin's view that Trump would be a softer touch than Hillary Clinton, whom Putin disliked. Above all, the Kremlin was seeking an end to the US economic sanctions that President Barack Obama had imposed following Russia's invasion of Ukraine and annexation of Crimea in 2014, and which he then tightened when Russian interference in the presidential campaign became known.
Prior to the election, US intelligence agencies issued a statement expressing their unanimous belief that Russia was interfering. But the statement received little attention at the time, because it coincided with the news of the recording of Trump in which he boasted to the host of the entertainment program "Access Hollywood" about his sexual assaults against women.
What the President Knew
Trump maintains – or pretends – that he doesn't believe that the Russians interfered with the 2016 election. But he's stuck now: having insisted from the outset that Mueller's investigation is a "witch hunt," a plot cooked up by the Democrats to cover for the fact that they lost the election, he cannot admit otherwise.
One can only assume now that Trump is in serious trouble, both legally and politically. Opinion polls put his popularity at historic lows even before the news of the indictments and the guilty plea. Much depends on where the story stops as Mueller works his way up the ladder toward the president. The assumption has long been that a sitting president cannot be indicted for a criminal offense. He can resign and hope for a pardon, as Richard Nixon did. The normal course would be that the special counsel reports any such crimes to Congress, to address as it sees fit. One path could be impeachment.
It's already clear to many that Trump is vulnerable to a charge of obstruction of justice for firing Comey and for asking him and others to "go easy" on General Michael Flynn, Trump's first national security adviser, whose conversations with the Russian ambassador about lifting the US sanctions were recorded by the FBI. Flynn lied about those conversations, and a number of observers believe that Flynn may have struck a plea deal with the prosecutors and is cooperating with investigators.
So, as Trump leaves for a ten-day trip to Asia, he's in perhaps the deepest trouble since his presidency began. Even if Mueller doesn't catch him in a crime, Trump, it is now clear, will leave a lot of wreckage in his wake. And as Mueller's investigation draws in more of Trump's associates, the president will have an even harder time than he has had up to now governing the country he was elected to serve.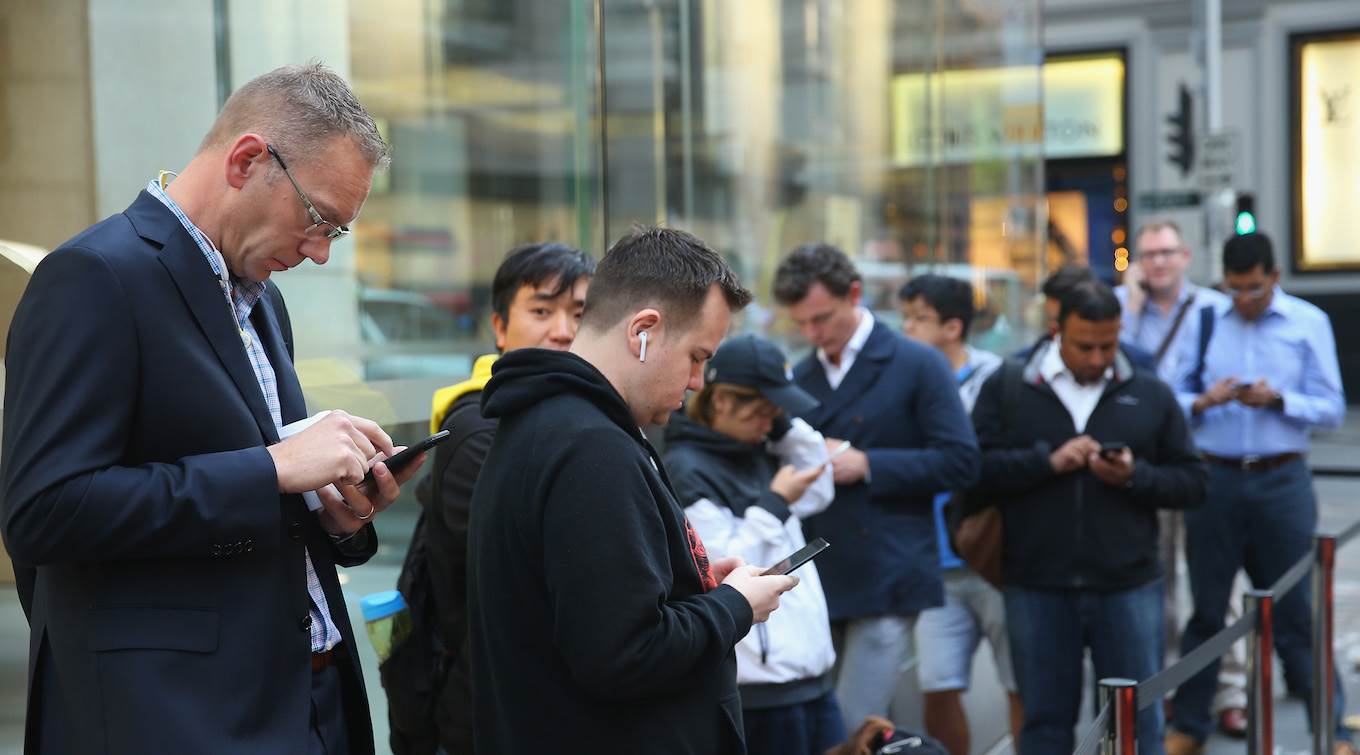 The Social Media Threat to Society and Security
It takes significant effort to assert and defend what John Stuart Mill called the freedom of mind. And there is a real chance that, once lost, those who grow up in the digital age – in which the power to command and shape people's attention is increasingly concentrated in the hands of a few companies – will have difficulty regaining it.
MUNICH – The current moment in world history is a painful one. Open societies are in crisis, and various forms of dictatorships and mafia states, exemplified by Vladimir Putin's Russia, are on the rise. In the United States, President Donald Trump would like to establish his own mafia-style state but cannot, because the Constitution, other institutions, and a vibrant civil society won't allow it.
Not only is the survival of open society in question; the survival of our entire civilization is at stake. The rise of leaders such as Kim Jong-un in North Korea and Trump in the US have much to do with this. Both seem willing to risk a nuclear war in order to keep themselves in power. But the root cause goes even deeper. Mankind's ability to harness the forces of nature, both for constructive and destructive purposes, continues to grow, while our ability to govern ourselves properly fluctuates, and is now at a low ebb.
The rise and monopolistic behavior of the giant American Internet platform companies is contributing mightily to the US government's impotence. These companies have often played an innovative and liberating role. But as Facebook and Google have grown ever more powerful, they have become obstacles to innovation, and have caused a variety of problems of which we are only now beginning to become aware.
Companies earn their profits by exploiting their environment. Mining and oil companies exploit the physical environment; social media companies exploit the social environment. This is particularly nefarious, because these companies influence how people think and behave without them even being aware of it. This interferes with the functioning of democracy and the integrity of elections.
Because Internet platform companies are networks, they enjoy rising marginal returns, which accounts for their phenomenal growth. The network effect is truly unprecedented and transformative, but it is also unsustainable. It took Facebook eight and a half years to reach a billion users, and half that time to reach the second billion. At this rate, Facebook will run out of people to convert in less than three years.
Facebook and Google effectively control over half of all digital advertising revenue. To maintain their dominance, they need to expand their networks and increase their share of users' attention. Currently they do this by providing users with a convenient platform. The more time users spend on the platform, the more valuable they become to the companies.
Moreover, because content providers cannot avoid using the platforms and must accept whatever terms they are offered, they, too, contribute to the profits of social media companies. Indeed, the exceptional profitability of these companies is largely a function of their avoiding responsibility – and payment – for the content on their platforms.
The companies claim that they are merely distributing information. But the fact that they are near-monopoly distributors makes them public utilities and should subject them to more stringent regulation, aimed at preserving competition, innovation, and fair and open access.
Social media companies' true customers are their advertisers. But a new business model is gradually emerging, based not only on advertising but also on selling products and services directly to users. They exploit the data they control, bundle the services they offer, and use discriminatory pricing to keep more of the benefits that they would otherwise have to share with consumers. This enhances their profitability even further, but the bundling of services and discriminatory pricing undermine the efficiency of the market economy.
Social media companies deceive their users by manipulating their attention, directing it toward their own commercial purposes, and deliberately engineering addiction to the services they provide. This can be very harmful, particularly for adolescents.
There is a similarity between Internet platforms and gambling companies. Casinos have developed techniques to hook customers to the point that they gamble away all of their money, even money they don't have.
Something similar – and potentially irreversible – is happening to human attention in our digital age. This is not a matter of mere distraction or addiction; social media companies are actually inducing people to surrender their autonomy. And this power to shape people's attention is increasingly concentrated in the hands of a few companies.
It takes significant effort to assert and defend what John Stuart Mill called the freedom of mind. Once lost, those who grow up in the digital age may have difficulty regaining it.
This would have far-reaching political consequences. People without the freedom of mind can be easily manipulated. This danger does not loom only in the future; it already played an important role in the 2016 US presidential election.
There is an even more alarming prospect on the horizon: an alliance between authoritarian states and large, data-rich IT monopolies, bringing together nascent systems of corporate surveillance with already-developed systems of state-sponsored surveillance. This may well result in a web of totalitarian control the likes of which not even George Orwell could have imagined.
The countries in which such unholy marriages are likely to occur first are Russia and China. Chinese IT companies in particular are fully equal to the US platforms. They also enjoy the full support and protection of President Xi Jinping's regime. China's government is strong enough to protect its national champions, at least within its borders.
US-based IT monopolies are already tempted to compromise themselves in order to gain entrance to these vast and fast-growing markets. These countries' dictatorial leaders may be only too happy to collaborate with them, in the interest of improving their methods of control over their own populations and expanding their power and influence in the United States and the rest of the world.
There is also a growing recognition of a connection between the dominance of the platform monopolies and rising inequality. The concentration of share ownership in the hands of a few individuals plays some role, but the peculiar position occupied by the IT giants is even more important. They have achieved monopoly power while also competing against one another. Only they are big enough to swallow start-ups that could develop into competitors, and only they have the resources to invade one another's territory.
The owners of the platform giants consider themselves the masters of the universe. In fact, they are slaves to preserving their dominant position. They are engaged in an existential struggle to dominate the new growth areas that artificial intelligence is opening up, like driverless cars.
The impact of such innovations on unemployment depends on government policies. The European Union, and particularly the Nordic countries, are much more farsighted than the United States in their social policies. They protect the workers, not the jobs. They are willing to pay for retraining or retiring displaced workers. This gives workers in Nordic countries a greater sense of security and makes them more supportive of technological innovations than workers in the US.
The Internet monopolies have neither the will nor the inclination to protect society against the consequences of their actions. That turns them into a public menace, and it is the regulatory authorities' responsibility to protect society against them. In the US, regulators are not strong enough to stand up to the monopolies' political influence. The EU is better positioned, because it doesn't have any platform giants of its own.
The EU uses a different definition of monopoly power from the US. Whereas US law enforcement focuses primarily on monopolies created by acquisition, EU law prohibits the abuse of monopoly power regardless of how it is achieved. Europe has much stronger privacy and data protection laws than America.
Moreover, US law has adopted a strange doctrine that measures harm as an increase in the price paid by customers for services received. But that is almost impossible to prove, given that most giant Internet platforms provide a majority of their services for free. Moreover, the doctrine leaves out of consideration the valuable data that platform companies collect from their users.
The EU Commissioner for Competition Margrethe Vestager is the champion of the European approach. It took the EU seven years to build a case against Google. But, as a result of its success, the process of instituting adequate regulation has been greatly accelerated. Moreover, thanks to Vestager's efforts, the European approach has begun to affect attitudes in the US.
It is only a matter of time before the global dominance of the US Internet companies is broken. Regulation and taxation, spearheaded by Vestager, will be their undoing.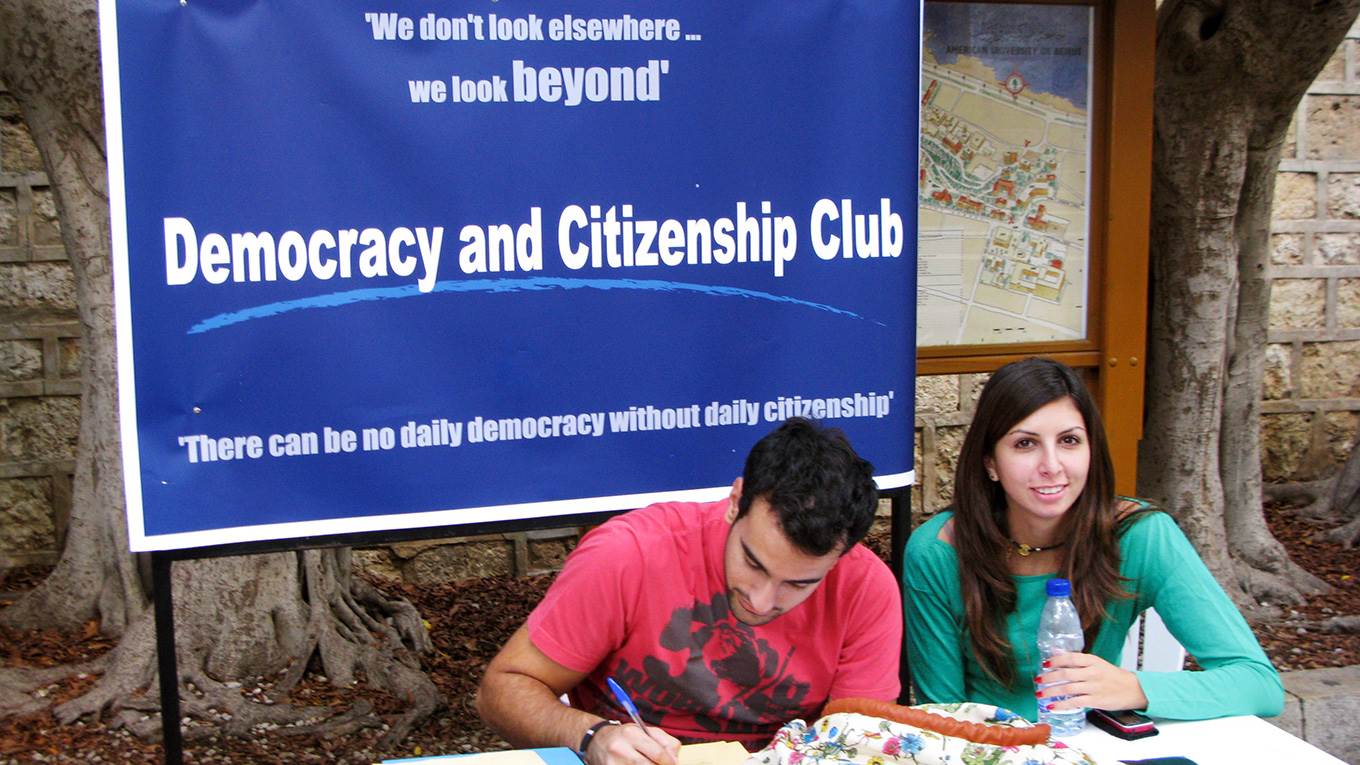 How Americans Became Vulnerable to Russian Disinformation
Social media moguls' disregard for facts may have facilitated Russian interference in the 2016 US presidential election. But Russia's success in peddling bogus news via Twitter and Facebook exposed more fundamental problems: a poorly educated electorate and a news industry that has become concentrated in ever-fewer hands.
ATLANTA – As the United States marks the first anniversary of President Donald Trump's election, the question of how Trump won still commands attention, with Russia's role moving increasingly to center stage. Each new revelation in the investigation of Russia's meddling in the 2016 campaign brings the vulnerability of the US democratic process into sharper focus.
Last week, Congress unveiled legislation that would force Facebook, Google, and other social media giants to disclose who buys online advertising, thereby closing a loophole that Russia exploited during the election. But making amends through technical fixes and public promises to be better corporate citizens will solve only the most publicized problem.
The tougher challenge will be strengthening institutions that are vital to the functioning of democracy – specifically, civics education and local journalism. Until gains are made in these areas, the threat to America's democratic process will grow, resurfacing every time the country votes.
Russian President Vladimir Putin's intelligence operatives chose wisely in mounting their social media attack. Facebook hosts nearly 80% of all mobile social media traffic, while Google accounts for close to 90% of all online-search-related advertising. By inundating these two platforms with automated messages from tens of thousands of bogus user accounts, Russia was able to stoke discord along economic, racial, and political lines.
Moreover, they did it cheaply. According to one analysis, with only modest ad purchases on Facebook, Russian agents gained access to a goldmine of online advertising data – such as Facebook's customer targeting software – which enabled the "sharing" of Russia's fake news hundreds of millions of times. At one point during this clandestine assault, an estimated 400,000 bots – software applications that run automated scripts – sent millions of fictitious political messages, which in turn generated some 20% of all Twitter traffic during the final month of the campaign.
It is bad enough that the technology world's marquee names were not prepared to parry foreign meddling in America's most important election. But the social media giants' persistent denial of responsibility for the volume of distorted and false information delivered as news, even as Russia's role has grown clearer, is more troubling.
Strip away the technobabble about better algorithms, more transparency, and commitment to truth, and Silicon Valley's "fixes" dodge a simple fact: its technologies are not designed to sort truth from falsehoods, check accuracy, or correct mistakes. Just the opposite: they are built to maximize clicks, shares, and "likes."
Despite pushing to displace traditional news outlets as the world's information platforms, social media's moguls appear content to ignore journalism's fundamental values, processes, and goals. It is this irresponsibility that co-sponsors of the recent advertising transparency bill are seeking to address.
Still, Russia's success in targeting American voters with bogus news could not have succeeded were it not for the second problem: a poorly educated electorate susceptible to manipulation. The erosion of civics education in schools, the shuttering of local newspapers – and the consequent decline in the public's understanding of issues and the political process – conspire to create fertile ground for the sowing of disinformation.
Consider the evidence: In 2005, an American Bar Association survey found that 50% of Americans could not correctly identify the country's three branches of government. By the time the Annenberg Center for Public Policy asked the same question in 2015, the percentage of such respondents had grown to two thirds, and a staggering 32% could not name a single branch. This slippage is apparently age-dependent; a 2016 study of Americans with university degrees found that those over 65 years of age know far more about how their government works than those under 34.
There is a clear correlation between democratic illiteracy and a de-emphasis on civics, government, and history education in schools. In 2006, for example, a national study that tracks student performance in various subjects found that only a quarter of America's 12th graders were proficient in civics. A decade later, that percentage had sunk below 25%.
Not surprisingly, overall educational quality and access to basic civics coursework have also suffered in recent years. In 2011, a think tank that ranks the 50 states on the rigor of their high schools' US history courses gave 28 states failing grades. A 2016 survey of 1,000 liberal arts colleges found that only 18% required a US history or government course to earn a degree.
High school or university courses by themselves will not keep gullible voters from falling for bogus news or inflammatory disinformation. But the viral spread of fake news stories initiated by Russian agents made one thing clear: an electorate lacking a basic civics education is more likely to fall for provocations designed to inflame partisan tensions.
Changes in the news industry are increasing that risk. As Internet giants siphon away advertising revenue from traditional media outlets, social media have become many people's main source of news. Traditional news organizations, especially local newspapers, are steadily disappearing, shrinking voters' access to information that is vital to making informed political decisions.
The numbers are striking. Since 2004, 10% of all small-market newspapers have closed or merged. Of those that survive, over a third have changed ownership, concentrating the industry into fewer hands. The result has been layoffs, cost-cutting, and diminished reporting on national and local issues.
As for the media's civic responsibility, that, too, seems to have suffered. The managers' manual from one investment firm that owns three daily and 42 weekly newspapers does not mince words: "Our customer is the advertiser," the document states. "Readers are our customers' customers," so "we operate with a lean newsroom staff."
Russia's intervention in the 2016 US presidential election was historic, but it was also symptomatic of bigger challenges facing Americans. A population that does not fully understand its own democracy should concern not only civics teachers, but national security experts as well. The US didn't need Putin to deliver that lesson. "If a nation expects to be ignorant and free," Thomas Jefferson warned, "it expects what never was and never will be."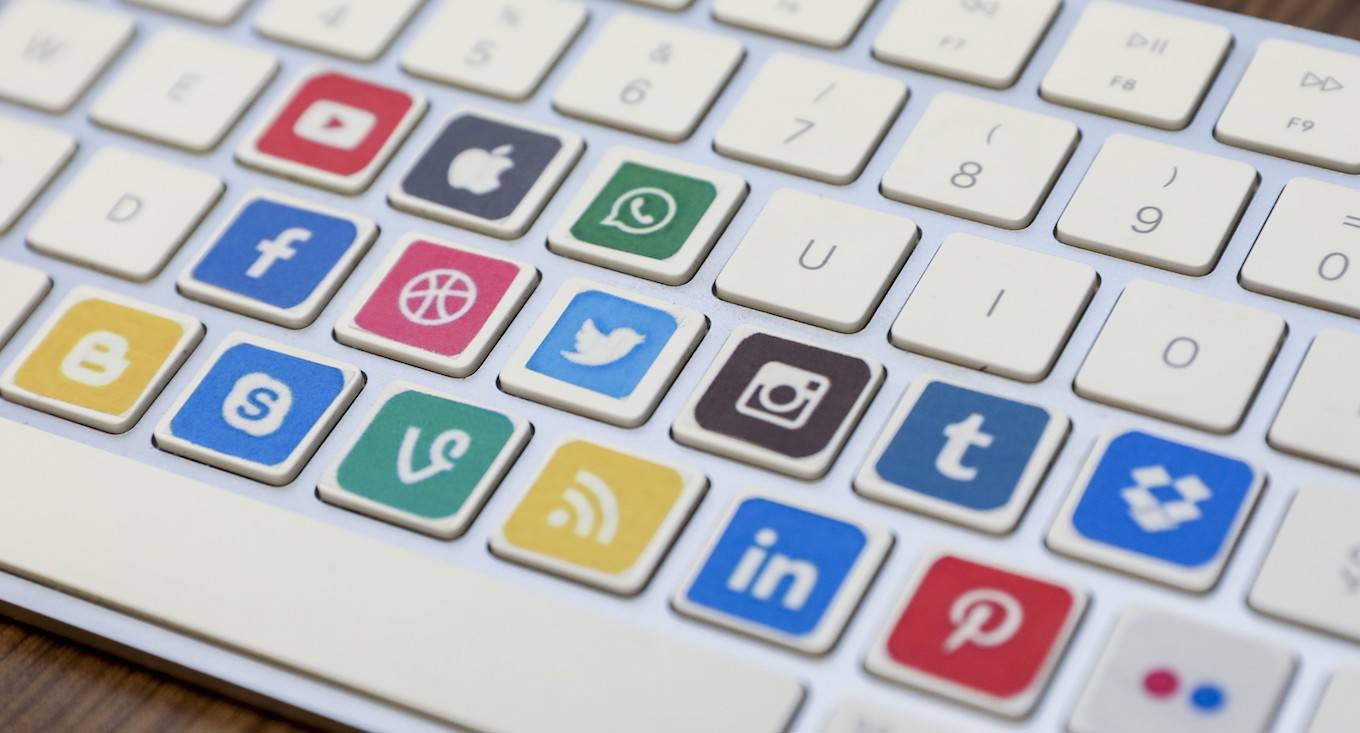 Free Speech in the Filter Age
In a democracy, the rights of the many cannot come at the expense of the rights of the few. In the age of algorithms, government must, more than ever, ensure the protection of vulnerable voices, even erring on victims' side at times.
OXFORD – Germany's Network Enforcement Act – according to which social-media platforms like Facebook and YouTube could be fined €50 million ($63 million) for every "obviously illegal" post within 24 hours of receiving a notification – has been controversial from the start. After it entered fully into effect in January, there was a tremendous outcry, with critics from all over the political map arguing that it was an enticement to censorship. Government was relinquishing its powers to private interests, they protested.
So, is this the beginning of the end of free speech in Germany?
Of course not. To be sure, Germany's Netzwerkdurchsetzungsgesetz (or NetzDG) is the strictest regulation of its kind in a Europe that is growing increasingly annoyed with America's powerful social-media companies. And critics do have some valid points about the law's weaknesses. But the possibilities for free expression will remain abundant, even if some posts are deleted mistakenly.
The truth is that the law sends an important message: democracies won't stay silent while their citizens are exposed to hateful and violent speech and images – content that, as we know, can spur real-life hate and violence. Refusing to protect the public, especially the most vulnerable, from dangerous content in the name of "free speech" actually serves the interests of those who are already privileged, beginning with the powerful companies that drive the dissemination of information.
Speech has always been filtered. In democratic societies, everyone has the right to express themselves within the boundaries of the law, but no one has ever been guaranteed an audience. To have an impact, citizens have always needed to appeal to – or bypass – the "gatekeepers" who decide which causes and ideas are relevant and worth amplifying, whether through the media, political institutions, or protest.
The same is true today, except that the gatekeepers are the algorithms that automatically filter and rank all contributions. Of course, algorithms can be programmed any way companies like, meaning that they may place a premium on qualities shared by professional journalists: credibility, intelligence, and coherence.
But today's social-media platforms are far more likely to prioritize potential for advertising revenue above all else. So the noisiest are often rewarded with a megaphone, while less polarizing, less privileged voices are drowned out, even if they are providing the smart and nuanced perspectives that can truly enrich public discussions.
If the algorithm doesn't do the job of silencing less privileged voices, online trolls often step in, directing hateful and threatening speech at whomever they choose. Women and minorities are particularly likely to be victims of online harassment, but anyone may be targeted. The German blogger Richard Gutjahr, for example, became the object of conspiracy theories and the target of intense harassment after being present at two terrorist attacks within two weeks of each other.
Victims of online harassment often respond with self-censorship, and many, with their sense of security and even self-worth eroded, remove themselves from social media altogether. In this sense, by offering blanket protections in the name of "free speech," countries actually privilege hate speech. But why should a victim's rights count less than those of their bullies?
In a democracy, the rights of the many cannot come at the expense of the rights of the few. In the age of algorithms, government must, more than ever, ensure the protection of vulnerable voices, even erring on victims' side at times. If already-vulnerable people are besieged by mobs of extremists and aggressors, it is entirely understandable that they will fear speaking up. If that happens, "free speech" is dead.
Not all NetzDG critics dispute this assessment: some agree that the speech of the vulnerable does need extra protection. But they argue that the necessary protections are already in place. After all, severe insult and incitement to hatred and violence are prohibited, and perpetrators can be prosecuted. French President Emmanuel Macron, for example, favors focusing on strengthening the judicial system's ability to deal with hate speech and misinformation.
But, in the digital age, speed is decisive. The technology is instant, and online posts can be shared widely within minutes. Democratic institutions move rather slowly – much too slowly for police and the courts to be effective in fighting trolls and online hate. And many victims are not in any position to hire a high-quality lawyer, as Gutjahr did. Relying on the state's most cumbersome institutions alone is not an effective strategy for protecting free speech on today's digital communication networks.
Hate speech and other kinds of dangerous and illegal content must be attacked at the source. On one hand, there is a need for increased media literacy on the part of consumers, who need to be taught, from a young age, about the real-world consequences of online hate speech. On the other hand – and this is what the NetzDG attempts to ensure – social-media platforms must ensure that their products are designed in ways that encourage responsible use.
But this is no quick fix. On the contrary, it demands a fundamental rethink of business models that facilitate and even reward hate speech. Firms cannot be allowed to profit from damaging content, while shrugging off responsibility for its consequences. Instead, they must revise their algorithms more effectively and scrupulously to flag content that humans should monitor and assess, while entrenching in all of their business decisions an awareness of their responsibility in the fight for truly free speech.
This may contradict the straightforward business logic of doing whatever maximizes profit and shareholder value. But it is, without a doubt, what is best for society. The German government is right to push companies in the proper direction.