How Democracies Are (re)Born
There can be no stable democracy if it must co-exist with a large, competitive political party devoted to destroying it. That is the lesson of Venezuela today, just as it was the lesson of post-war West Germany.
CAMBRIDGE – Much in life looks obvious after the fact. The challenge is to understand events and trends earlier, which is especially important when the issue is the demise of democracy.
In their excellent new book How Democracies Die, Harvard professors Steven Levitsky and Daniel Ziblatt use international experience to examine the question. In recent cases, such as Hungary, Poland, Turkey, and Venezuela, or in older ones such as Italy, Germany, Argentina, or Peru, the cause was not the overthrow of an elected government, but the actions of elected leaders.
The modus operandi is surprisingly similar. An elected populist demagogue eliminates or weakens the checks and balances on his authority by undermining the independence of the courts and other bodies, severely restricting the freedom of the press, tilting the playing field to make elections easier to win, and delegitimizing and imprisoning political opponents.
Venezuela provided many of the lessons that Levitsky and Ziblatt cite: its democracy is already a corpse. The question there is how to resurrect it – a challenge complicated by the country's ongoing hyperinflation and humanitarian catastrophe. Should Venezuela postpone the reestablishment of democracy and focus on ousting President Nicolás Maduro and reviving the economy, or should it reestablish democracy before tackling economic matters?
This question reveals the fundamental contradictions of liberal democracy, recently discussed by Dani Rodrik. After all, classical liberalism is based on the equal protection of inalienable rights such as life, liberty and property, whereas democracy is premised on majority rule, which may run roughshod over the rights of minorities, including capitalists, entrepreneurs, and the highly skilled. That is what Maduro – like his predecessor, Hugo Chávez – has done.
Historically, liberalism preceded democracy in Europe. As Princeton University's Jan-Werner Mueller argues in his book Contesting Democracy, combining the two principles, by extending the franchise at the end of the nineteenth century, made for an unstable compound. On one hand, there is the danger of what Fareed Zakaria called "illiberal democracy": elected governments that do not respect civil rights. On the other, there is what Harvard's Yascha Mounk calls, in his newly published book, "undemocratic liberalism": regimes that protect individual rights and legal equality, but delegate public policymaking to unelected technocratic bodies like central banks and the European Commission.
In most countries, the wellbeing of the majority depends on the willingness of capitalists, entrepreneurs, managers, and professionals to organize production and create jobs. But these elites are unlikely to do so if their property and civil rights are not protected. Communism can be understood as an attempt to eliminate dependence on these elites by organizing production through the state. But excluding these elites causes a shortage of financial capital and knowhow. So, a basic bargain at the core of liberal democracy is the recognition of rights that key minorities value and that are fundamental to generating broader benefits.
What happened in Venezuela can be understood as a two-step process in which liberalism was destroyed first, to disempower the productive elites. This was accomplished through the near-elimination of property rights, which caused a massive exodus of those who could organize production. Not coincidentally, this process coincided with an oil boom and massive external borrowing.
Dollar abundance convinced the ruling clique that the state could substitute for the productive elite, through nationalization and other forms of collective property. It could not, but a torrent of cheap imports masked the spectacular ineffectiveness of state-led production. While the mirage lasted, the system could tolerate moderately competitive elections: it had become an illiberal democracy.
But when the price of oil plummeted in 2014, the mask slipped, and the economy imploded. By December 2015, voters elected a National Assembly with a two-thirds opposition majority, signaling to Maduro and his cronies that even a highly illiberal democracy would not suffice to maintain them in power. At this point, Venezuela descended into outright dictatorship.
So how can democracy be revived? Given the humanitarian crisis, Venezuela needs a rapid economic recovery, which is unlikely unless property rights are credibly reestablished. But how is this possible in the context of majority rule? What will prevent a future electoral majority from grabbing assets again after the economy recovers, as happened in Zimbabwe during and after the 2008-2013 cohabitation agreement? And how can the system create relatively permanent property rights without entrenching the narco-bourgeoisie's claims to the booty it has amassed under Chávez and Maduro?
Levitsky and Ziblatt warn that democracy requires political competitors to refrain from acting too uncooperatively. Such a system, based on mutual recognition and forbearance, was formalized in Venezuela in 1958, through what was known as the Punto Fijo Pact, which stabilized democracy for 40 years, before Chávez denounced and destroyed it. Such pacts cannot extend recognition to organizations that oppose democracy.
Spanish democracy died in the 1930s because a system of mutual recognition among fascists, conservatives, liberals, and Communists was impossible. Democracy in West Germany after World War II required a denazification process that banished the worldview that had led to disaster. As Frederick Taylor discusses in his book Exorcising Hitler, society-wide rejection of Nazi ideology did not happen overnight. It required concerted political action. After all, in 1952 25% of West Germans still had a positive view of Hitler, and 37% thought that their country was better off without the Jews.
Likewise, in Venezuela today, it will be impossible to reestablish liberal democracy if the current regime is allowed to return and expropriate again. Venezuela's recovery depends on its capacity to translate the current catastrophe into a set of new social norms of the form: "never again shall we…"
It wouldn't be the first time in Latin America that new taboos rose from economic ruins. In Peru, the lessons of hyperinflation during Alan García's first presidency have underpinned 25 years of macroeconomic stability, despite a weak party structure.
In Venezuela, such social learning will be more difficult than it was in Germany. Unlike Hitler, Chávez died before the economic mask came off, making it easier to denounce Maduro without coming to terms with Chavismo – the ideology underpinning the current disaster.
In the end, there can be no stable democracy in Venezuela if it must co-exist with a large, totalitarian political party that can rely on funding from a corrupt, money-laundering elite. And such co-existence would rule out a robust or long-lasting economic recovery, because it would limit the credibility of individual rights. To secure liberal democracy, Venezuela must exorcise not only the regime and its henchmen, but also the worldview that put them in power.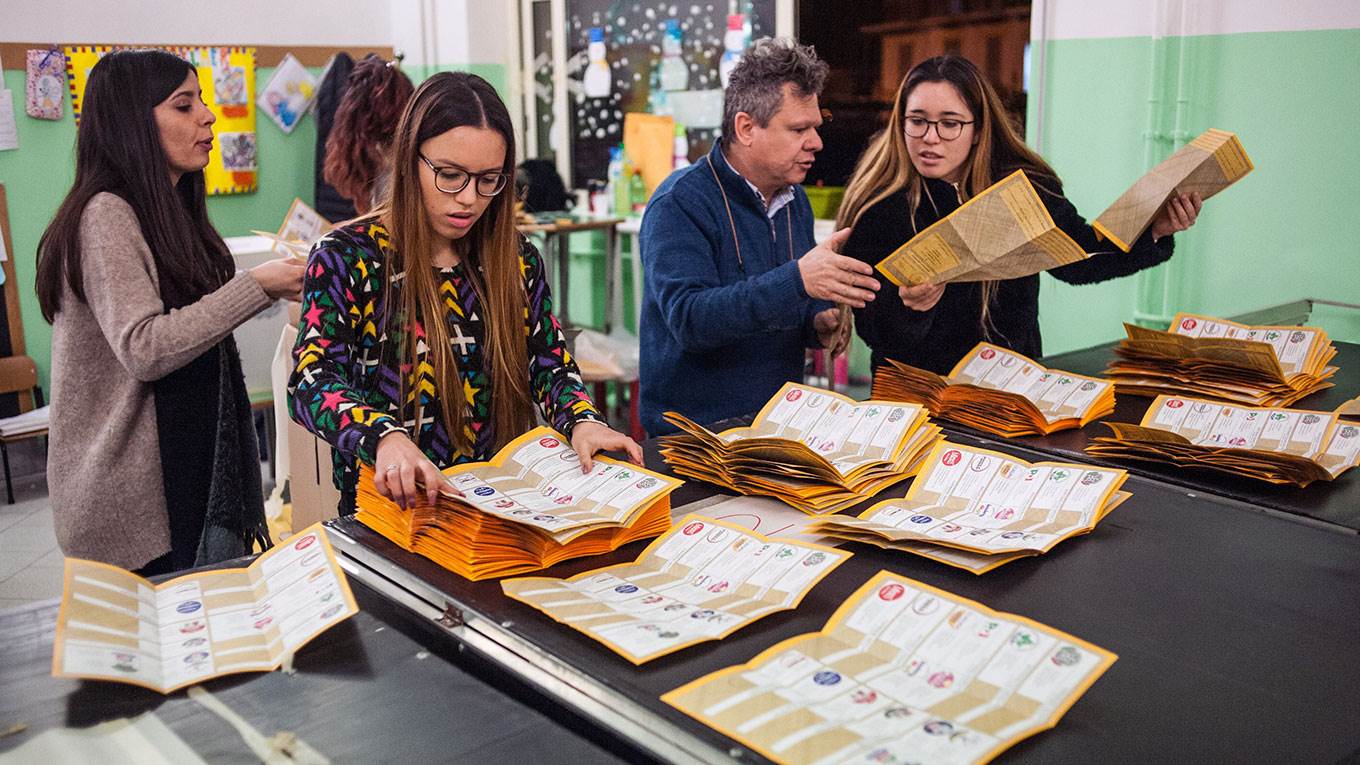 The People vs. Democracy?
Are voters really so irrational and ill-informed that they make terrible choices, as the election result in Italy, the UK's Brexit vote and the election of Donald Trump in the US seem to suggest? If they are, as many liberals have come to believe, the obvious next step is to take even more decision-making power away from them.
PRINCETON – The election result in Italy, where populists and far-right parties topped the polls, following the twin disasters of Brexit in the United Kingdom and Donald Trump's election in the United States, seems certain to harden a common liberal belief: the people brought these calamities on themselves. "Ordinary citizens," according to this view, are so irrational and ill-informed that they make terrible choices. Some go a step further and attribute to them coherent preferences for anti-democratic leaders. Indeed, a new book asserts that the problem is one of The People vs. Democracy.
Such diagnoses are deeply mistaken. By focusing on individual citizens' beliefs, they miss the structural reasons for today's threats to democracy. As a result, they are also bound to yield the wrong practical lessons. If one really believes voters are incompetent or illiberal, the obvious next step is to take even more decision-making power away from them. But, rather than retreating to technocracy, we should tackle the specific structural problems that have aided the triumph of populist politicians.
There is plenty of evidence that citizens are not as well informed as democratic theory would like them to be. Especially in the US, political scientists have repeatedly shown that a realistic view of the people diverges drastically from civics textbook wisdom. But elections are neither citizenship tests nor exams in master's programs in public administration. Voters do not need detailed knowledge and preferences on every policy question; broad orientations and the capacity to take cues from trusted authorities – politicians, journalists, or, God forbid, experts – can be enough.
The problem starts when citizens view every issue purely as a matter of partisan identity, so that the credibility of climate science, for example, depends on whether one is a Republican or a Democrat. It gets worse when partisan identity becomes so strong that no arguments from or about the legitimacy of the other side ever get through.
Trump was not elected as the candidate of a grassroots movement of globalization's angry white losers, but as the leader of an establishment party. Long before Trump, that party – and its cheerleaders in the right-wing media – had started to demonize its opponents and effectively told its followers that they could never opt for "European-style socialists" and other un-American abominations under any circumstances. Thus, Republicans who readily admitted that Trump was not qualified to be president voted for him anyway.
In the US, polarization is not an objective reflection of given cultural differences; it has at least partly been a conscious elite project to divide the country for political advantage and sometimes even personal profit. After all, polarization is also big business, as a quick look at the earnings of major figures on Fox News and talk radio can confirm.
Observers who claim that Europe is now split between a liberal-democratic West and an East where deeply illiberal electorates have brought populists to power make the same mistake of explaining all political outcomes in terms of culture. They, too, attribute authoritarian outcomes to what voters allegedly "really wanted."
But recall the crucial elections in Hungary in 2010 and Poland in 2015: as my colleague Kim Lane Scheppele has pointed out, voters then did exactly what democratic theory told them they should do in a two-party system. In Hungary, a dismal economic record and corruption discredited the major left party, so it was time to vote for the other side. In Poland, the center-right Civic Platform had an excellent economic record but was widely perceived as having become complacent after many years in power.
In 2010, Viktor Orbán did not campaign on a promise to draft a new constitution, weaken checks and balances, and radically reduce media pluralism. Instead, he presented himself as a competent mainstream Christian Democrat. In Poland, the Law and Justice (PiS) party went out of its way to stress its character as a reasonable conservative party which simply wanted to provide more benefits to families with children.
Many people remembered the dismal, polarizing performance of PiS leader Jarosław Kaczyński as prime minister from 2006 to 2007. But Kaczyński kept out of the limelight, and let someone else lead the government. Even today, he is nominally a simple member of the Sejm (parliament) – even if he controls the administration from behind the scenes.
Once in power, populists like Orbán have engaged in all-out cultural warfare. In the name of "unifying the nation," they have divided their societies, betting that, after getting most media under their control, they can manipulate public opinion to remain in power.
As in the US, the imperative is not to lament people's authoritarian tendencies, but to tackle the structural problems that have enabled populists to do well. For example, not everything populists say about those "left behind" is wrong; nor is it always a mistake to suspect that parts of the state have been captured by special interests. But these ground-level grievances always need to be articulated and represented with the help of media and political parties. It is media and party systems that are visibly failing in many countries and require systematic re-building.
To be sure, more and better civic education also would help. Such education has been declining for decades, because it does not easily fit curricula that rely heavily on standardized testing. If done properly, it is also very time-consuming and thus detracts from subjects that appear more useful in the short run, in the sense that they are supposed to contribute more directly to economic success. Civic education can be crucial in helping young people to manage disagreements and recognize other citizens as legitimate opponents in democratic conflicts. Cultural differences will not and should not disappear, but if the people themselves have learned to live with them, populists will not succeed in using them as political weapons.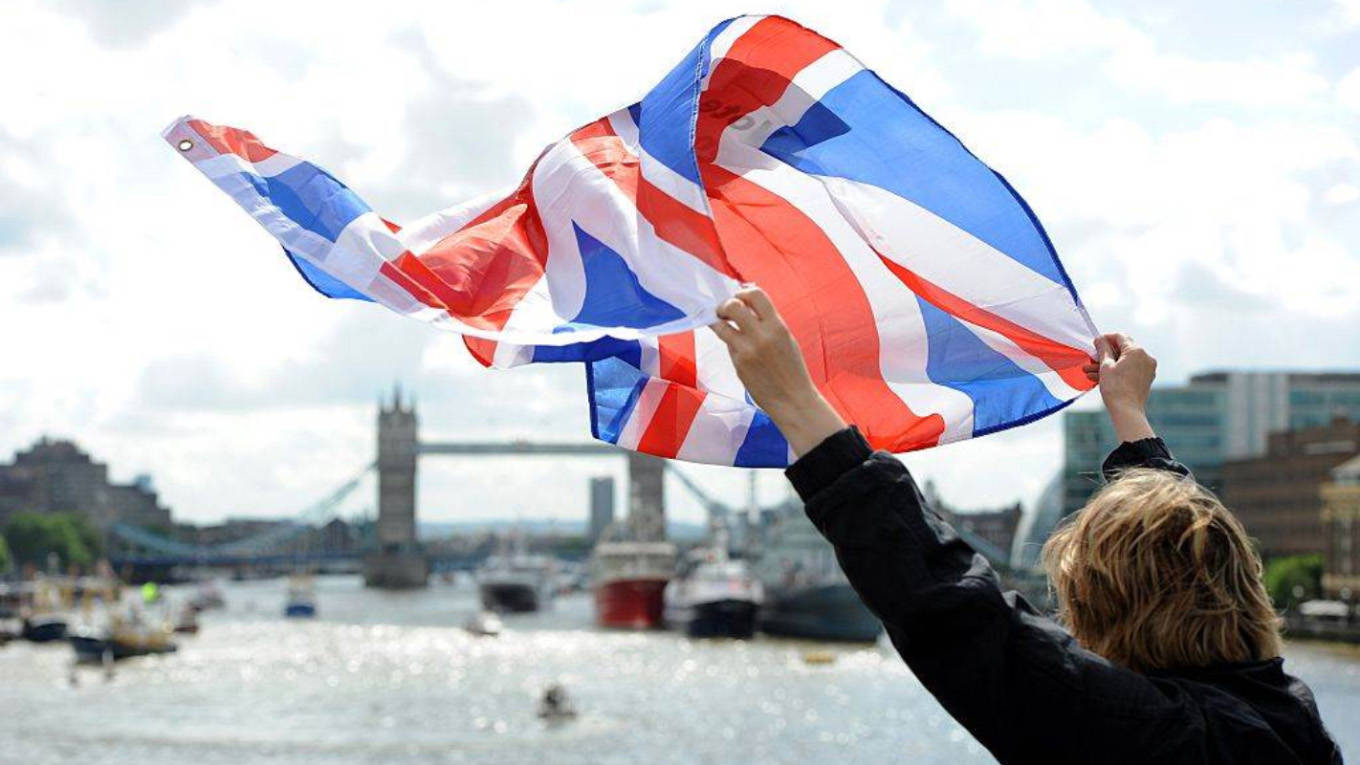 Lessons from the Populist Revolt
Some denounce the populist rebellion in the US, the UK, and other countries as little more than a racist, xenophobic reaction against immigrants and multiculturalism. But to see only the bigotry in populist protest, or to view that protest only in economic terms, misses what the upheavals of 2016 were really about.
CAMBRIDGE – The election of Donald Trump in the United States and the triumph of Brexit in the United Kingdom – the two political earthquakes of 2016 – resulted from the failure of elites to grasp the discontent roiling politics in democracies around the world. The populist revolt marked the rejection of a technocratic approach to politics incapable of understanding the resentments of voters who feel the economy and the culture have left them behind.
Some denounce populism as little more than a racist, xenophobic reaction against immigrants and multiculturalism. Others view it as a protest against the job losses brought about by global trade and new technologies. But to see only the bigotry in populist protest, or to view that protest only in economic terms, misses the fact that the upheavals of 2016 stemmed from the establishment's inability to address – or even adequately recognize – genuine grievances.
The populism ascendant today is a rebellion against establishment parties generally, but center-left parties have suffered the greatest casualties. This is mainly their own fault. In the US, the Democratic Party has embraced a technocratic liberalism more congenial to the professional classes than to the blue-collar and middle-class voters who once constituted its base. A similar predicament faces Britain's Labour Party.
Before they can hope to win back public support, progressive parties must rethink their mission and purpose. To do so, they should learn from the populist protest that has displaced them – not by emulating its xenophobia and strident nationalism, but by taking seriously the legitimate grievances with which these sentiments are entangled. And that means recognizing that the grievances are about social esteem, not only about wages and jobs.
Progressive parties need to grapple with four main issues:
Income inequality. The standard response is to call for greater equality of opportunity – retraining workers; improving access to higher education; and combating discrimination. This is the meritocratic promise that those who work hard and play by the rules should be able to rise as far as their talents will take them.
But for many, this promise rings hollow. Even in the US, with its long-cherished dream of upward mobility, those born to poor parents tend to stay poor as adults. Of those born in the bottom fifth of the income scale, 43% will remain there, and only 4% will make it to the top fifth.
Progressives should reconsider the assumption that social mobility is the answer to inequality. They should reckon directly with inequalities of wealth and power, rather than rest content with efforts to help people ascend a ladder whose rungs are growing farther and farther apart.
Meritocratic hubris. The problem runs deeper. The relentless emphasis on seeking a fair meritocracy, in which social positions reflect effort and talent, has a morally corrosive effect on the way we interpret our success (or lack thereof). The belief that the system rewards talent and hard work encourages the winners to regard their success as their own doing, a measure of their virtue – and to look down upon the less fortunate.
Those who lose out may complain that the system is rigged, or be demoralized by the belief that they alone are responsible for their failure. When combined, these sentiments yield a volatile brew of anger and resentment, which Trump, though a billionaire, understands and exploits. Where Barack Obama and Hillary Clinton speak constantly of opportunity, Trump offers blunt talk of winners and losers.
Democrats like Obama and Clinton have difficulty understanding the hubris a meritocracy can generate, and the harsh judgment it renders on those without a college degree. This is why one of the deepest divides in American politics today is between those with and without post-secondary education.
The dignity of work. The loss of jobs to technology and outsourcing has coincided with a sense that society accords less respect to working-class occupations. As economic activity has shifted from making things to managing money, with hedge fund managers and Wall Street bankers receiving outsize rewards, the esteem accorded work in the traditional sense has become fragile and uncertain.
New technology may further erode the dignity of work. Some Silicon Valley entrepreneurs anticipate a time when robots and artificial intelligence will render many of today's jobs obsolete. To ease the way for such a future, they propose paying everyone a basic income. What was once conceived as a safety net for all citizens is now offered as a way to soften the transition to a world without work. Whether to welcome or resist such a world is a question that will be central to politics in the coming years. To think it through, political parties will have to grapple with the meaning of work and its place in a good life.
Patriotism and national community. Free-trade agreements and immigration are the most potent flashpoints of populist fury. On one level, these are economic issues. Opponents argue that they threaten local jobs and wages, while proponents maintain that they help the economy in the long run. But the passion they evoke suggests that something more is at stake.
Workers who believe that their country cares about cheap goods and cheap labor more than it cares about its own people's job prospects feel betrayed, and they often express it in ugly ways: hatred of immigrants, nativist vilification of Muslims and other "outsiders," and demands to "take back our country."
Liberals reply by condemning the odious rhetoric and insisting on the virtues of mutual respect and multicultural understanding. But this principled response, though valid, fails to address some big questions implicit in the populist complaint. What is the moral significance, if any, of national borders? Do we owe more to our fellow citizens than we owe citizens of other countries? In a global age, should we cultivate national solidarity or aspire to a cosmopolitan ethic of universal human concern?
Establishment elites, especially in Europe and the US, are now confronting the consequences of their failure to address these questions. The populist revolt highlights the need to rejuvenate democratic public discourse, to address the big questions people care about, including moral and cultural issues.
Disentangling legitimate grievances from the intolerant aspects of populist protest is no easy matter. But it is important to try. Creating a politics that can respond to these grievances is the most pressing political challenge of our time.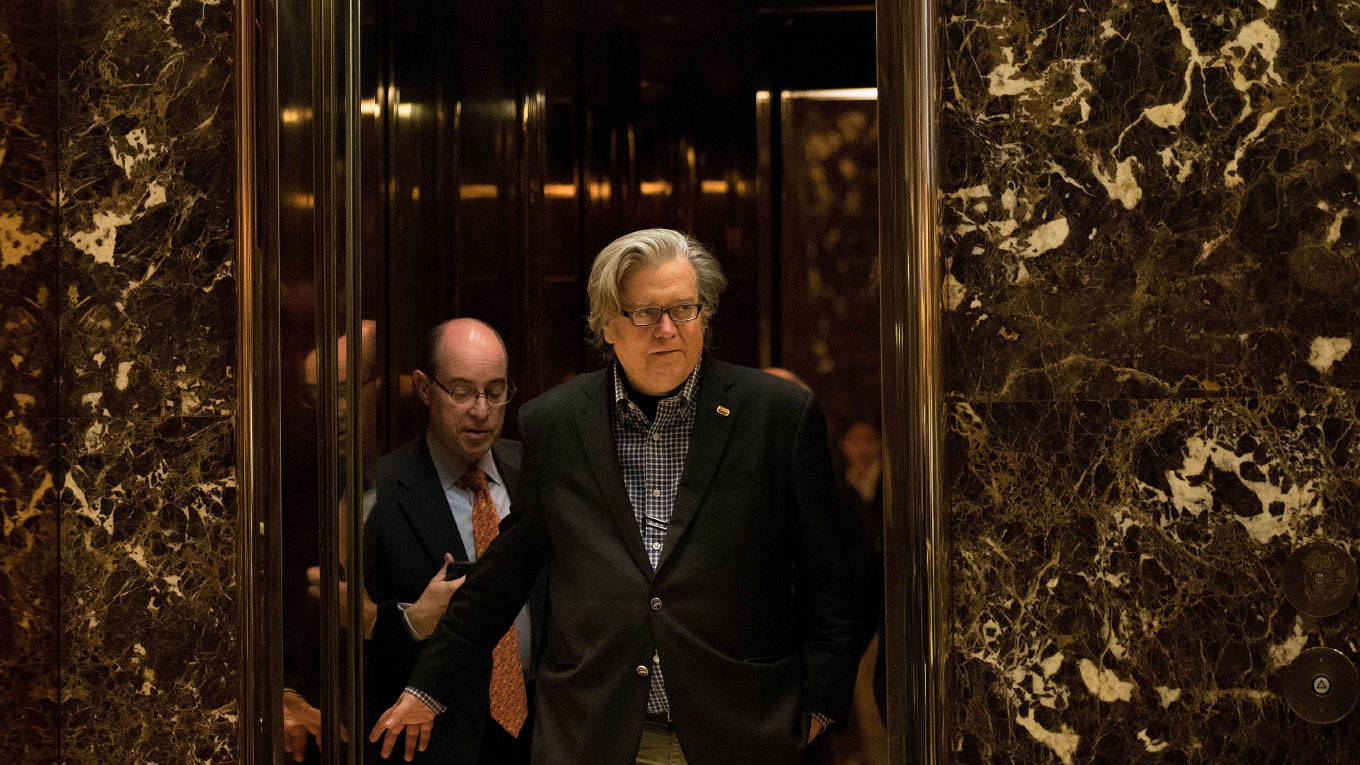 The Emergence of a Post-Fact World
One of the more striking developments of 2016 was the emergence of a "post-fact" world, in which virtually all authoritative information sources are challenged by contrary facts of dubious quality and provenance. In a world without gatekeepers, there is no reason to think that good information will win out over bad.
STANFORD – One of the more striking developments of 2016 and its highly unusual politics was the emergence of a "post-fact" world, in which virtually all authoritative information sources were called into question and challenged by contrary facts of dubious quality and provenance.
The emergence of the Internet and the World Wide Web in the 1990s was greeted as a moment of liberation and a boon for democracy worldwide. Information constitutes a form of power, and to the extent that information was becoming cheaper and more accessible, democratic publics would be able to participate in domains from which they had been hitherto excluded.
The development of social media in the early 2000s appeared to accelerate this trend, permitting the mass mobilization that fueled various democratic "color revolutions" around the world, from Ukraine to Burma (Myanmar) to Egypt. In a world of peer-to-peer communication, the old gatekeepers of information, largely seen to be oppressive authoritarian states, could now be bypassed.
While there was some truth to this positive narrative, another, darker one was also taking shape. Those old authoritarian forces were responding in dialectical fashion, learning to control the Internet, as in China, with its tens of thousands of censors, or, as in Russia, by recruiting legions of trolls and unleashing bots to flood social media with bad information. These trends all came together in a hugely visible way during 2016, in ways that bridged foreign and domestic politics.
The premier manipulator of social media turned out to be Russia. Its government has put out blatant falsehoods like the "fact" that Ukrainian nationalists were crucifying small children, or that Ukrainian government forces shot down Malaysia Airlines Flight 17 in 2014. These same sources contributed to the debates on Scottish independence, Brexit, and the Dutch referendum on the EU's Association Agreement with Ukraine, amplifying any dubious fact that would weaken pro-EU forces.
Use of bad information as a weapon by authoritarian powers would be bad enough, but the practice took root big time during the US election campaign. All politicians lie or, more charitably, spin the truth for their own benefit; but Donald Trump took the practice to new and unprecedented heights. This began several years ago with his promotion of "birtherism," the accusation that President Barack Obama was not born in the US; Trump continued to propagate the claim even after Obama produced a birth certificate showing that he was.
In the recent US presidential debates, Trump insisted that he had never supported the Iraq War and never called climate change a hoax. After the election, he asserted that he had won even the popular vote (which he lost by more than two million), because of fraudulent voting. These were not simply shadings of facts, but outright lies whose falsehood could be easily demonstrated. That he asserted them was bad enough; what was worse was that he appeared to suffer no penalty from Republican voters for his repeated and egregious mendacity.
The traditional remedy for bad information, according to freedom-of-information advocates, is simply to put out good information, which in a marketplace of ideas will rise to the top. This solution, unfortunately, works much less well in a social-media world of trolls and bots. There are estimates that as many as a third to a quarter of Twitter users fall into this category. The Internet was supposed to liberate us from gatekeepers; and, indeed, information now comes at us from all possible sources, all with equal credibility. There is no reason to think that good information will win out over bad information.
This highlights a more serious problem than individual falsehoods and their effect on the election outcome. Why do we believe in the authority of any fact, given that few of us are in a position to verify most of them? The reason is that there are impartial institutions tasked with producing factual information that we trust. Americans get crime statistics from the US Department of Justice, and unemployment data from the Bureau of Labor Statistics. Mainstream media outlets like the New York Times were indeed biased against Trump, yet they have systems in place to prevent egregious factual errors from appearing in their copy. I seriously doubt that Matt Drudge or Breitbart News have legions of fact-checkers verifying the accuracy of material posted on their websites.
In Trump's world, by contrast, everything is politicized. In the course of the campaign, he suggested that Janet Yellen's Federal Reserve was working for Hillary Clinton's campaign, that the election would be rigged, that official sources were deliberately underreporting crime, and that the FBI's refusal to indict Clinton reflected her campaign's corruption of FBI Director James Comey. He also refused to accept the authority of the intelligence agencies blaming Russia for hacking the Democratic National Committee's computer system. And, of course, Trump and his supporters have eagerly denigrated all reporting by the "mainstream media" as hopelessly biased.
The inability to agree on the most basic facts is the direct product of an across-the-board assault on democratic institutions – in the US, in Britain, and around the world. And this is where the democracies are headed for trouble. In the US, there has in fact been real institutional decay, whereby powerful interest groups have been able to protect themselves through a system of unlimited campaign finance. The primary locus of this decay is Congress, and the bad behavior is for the most part as legal as it is widespread. So ordinary people are right to be upset.
And yet, the US election campaign has shifted the ground to a general belief that everything has been rigged or politicized, and that outright bribery is rampant. If the election authorities certify that your favored candidate is not the victor, or if the other candidate seemed to perform better in a debate, it must be the result of an elaborate conspiracy by the other side to corrupt the outcome. The belief in the corruptibility of all institutions leads to a dead end of universal distrust. American democracy, all democracy, will not survive a lack of belief in the possibility of impartial institutions; instead, partisan political combat will come to pervade every aspect of life.