China's Solitary Development Model
China's leaders believe their version of economic and political organization is superior to Western systems, and have begun advocating for a "new era" of non-democratic governance. But, for all its allure, the Chinese development model is deficient in fundamental respects, and not easily reproducible elsewhere.
BERKELEY – It seems that China's leaders have now forsaken Deng Xiaoping's advice to tao guang yang hui ("keep a low profile"). In declaring a "new era" for China during October's 19th National Congress in Beijing, President Xi Jinping presented the Chinese system of governance as a model for other countries to emulate. Leaders who "want to speed up their development while preserving their independence," Xi said, should look to China as "a new option."
Developing countries, particularly in Southeast Asia and Sub-Saharan Africa, seem awestruck by this possibility. China's official news agency, Xinhua, has even suggested that as the West's democracies falter, "enlightened Chinese democracy" could offer a path forward.
Amid all the lofty rhetoric, it is worth asking: what, precisely, is the Chinese model of economic and political development? And, is it actually preferable to the alternatives?
China's model comprises a number of key characteristics, including authoritarian governance buttressed by the perception of stability; state-guided industrial policy and finance; massive infrastructure investments; rural industrialization backed by small-scale agriculture; and openness to foreign trade and technology. This model has, no doubt, produced rapid economic growth in China over the last three decades, lifting hundreds of millions of people out of poverty.
But the implication that the first ingredient – authoritarianism – is necessary for rapid development misses the mark. In fact, it is this characteristic of the Chinese system that should give other countries the greatest pause.
Consider China's East Asian neighbors – in particular, Japan, South Korea, and Taiwan. Each has achieved high growth through state-guided industrial policy, rural industrialization, and openness to trade. But Japan achieved these objectives within the framework of its postwar democracy, while South Korea and Taiwan have been democracies for three decades. Authoritarianism, in other words, served no necessary modernizing role.
Democracy is, to be sure, exasperatingly slow and often contentious. But its deliberative and electoral processes help mitigate conflicts, especially in heterogeneous and conflict-ridden societies. Even in a more homogeneous country like China, the absence of open public discourse does the opposite, as evidenced by the state's mishandling of ethnic unrest among Tibetans and Uighurs.
Without a strong civil society or an independent judiciary to check government power, Chinese leaders have, on many occasions, made catastrophic errors in judgment. Look no further than Mao Zedong's Great Leap Forward or the Cultural Revolution.
Xi, too, has blundered. For example, his decision to order China's state-owned enterprises (SOEs) to prop up China's falling stock market in 2015 was an epic miscalculation.
Once foreign exchange reserves held by the People's Bank of China stopped flowing to struggling SOEs, the market fell to the same low levels as before intervention. By that point, hundreds of billions of dollars had been wasted.
The absence of political checks and institutional mechanisms for public scrutiny has also encouraged abuse of power and high levels of corruption, contributing to high inequality, arbitrary land grabs, unsafe working conditions, food safety scares, and toxic pollution, among other problems. While Xi's energetic anti-corruption efforts may stem some injustices, without fundamental political reform, his campaign against dishonest party officials is likely to be a Sisyphean task – when it is not merely a ploy to curb potential political rivals.
Economic management suffers from similar opacity. At the moment, there are few, if any, checks on debt-fueled investment by SOEs or politically connected firms. This shortcoming, to the extent that it results in massive misallocation of capital, is and will remain a source of major macroeconomic uncertainty for China.
As China's economy becomes more complex, the absence of transparent and accountable governance processes, combined with frequent crackdowns on civil society and efforts to enforce conformity and discipline, will ultimately stifle entrepreneurship and innovation. It does not help that, while China's expenditure on research and development as a share of GDP is now quite high, much of it is in the public sector. If the SOEs remain too-big-to-fail, this will create a further drag on innovation. As China graduates from the "catch-up" phase of economic development, addressing this constraint will only become more important.
The lack of openness and transparency could also test political stability. In the face of crisis, China's leaders often overreact by repressing dissent. Collective and pragmatic leadership in recent decades has done a reasonable job of managing the problem, but Xi's consolidation of power, and the cult of personality surrounding him, could exacerbate instability.
Democratic governments, for all their messiness, are less fragile, as they draw their legitimacy from pluralism and political contestation, rather than from high economic growth or nationalist appeals. Judicial decisions overturning President Donald Trump's arbitrary travel bans in the United States, or similar rebukes of Indian Prime Minister Narendra Modi's attempts to criminalize dissent, are examples of how institutional autonomy strengthens the resilience of democratic political systems – resilience that China lacks.
Despite the official narrative, most of the features of the Chinese system of governance that Xi has championed have little to do with him. They are vestiges of China's imperial or early communist governments: a performance-based meritocratic promotion system; an organizational framework that ensures top-down loyalty without compromising the quality of local governance; and a unique system of political centralization combined with economic and administrative decentralization.
In other words, for all its allure, the Chinese model is deficient in some basic respects, and not easily reproducible in others. Any country that takes to heart Xi's invitation to emulate China but does not have a similar organizational history will likely be unsatisfied. Not only is China politically unique, but it also possesses a large and increasingly prosperous domestic market that enables it to lure foreign investment on its own terms.
So, no matter what the Middle Kingdom's newest emperor might claim, development with Chinese characteristics is really only for China.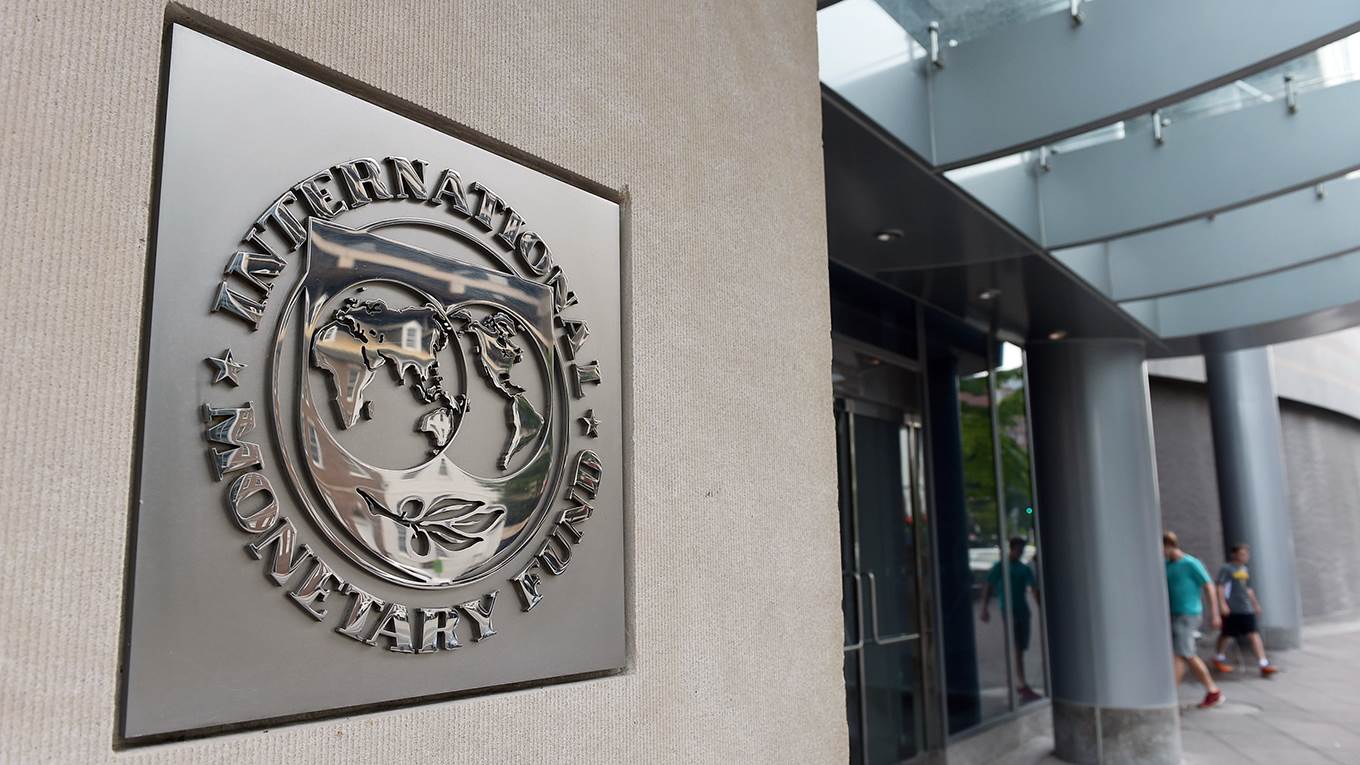 China vs. the Washington Consensus
The 2008 financial crisis was a shock to faith in entirely free financial markets. But the neoliberal assumptions underlying the previously dominant "Washington Consensus" continue to inform much Western commentary on China's economy.
EDINBURGH – In 2013, Chinese President Xi Xinping heartened many Western economists by committing to a "decisive role" for the market within China's economy. Four years on, expectations of significant market-oriented reform have been dashed, and state influence over the economy has significantly increased. Yet the Chinese economy continues to grow rapidly and will likely continue to do so. If it does, longstanding assumptions about the optimal balance of state and market mechanisms in driving economic development will be severely challenged.
The 2008 financial crisis was a shock to faith in entirely free financial markets. But the neoliberal assumptions underlying the previously dominant "Washington Consensus" continue to inform much Western commentary on China's economy. Deeper financial market liberalization, it is argued, would better discipline the real economy and lead to more efficient capital allocation. Capital account liberalization would prevent wasteful investment in low-return domestic projects. And reducing the role of dominant state-owned enterprises (SOEs) would unleash innovation and economic dynamism.
But, as Joe Studwell of the China Economic Quarterly argues persuasively in his book How Asia Works, the original East Asian success stories – Japan and South Korea – got rich by ignoring most of this policy prescription. Finance was kept on a tight leash; credit was directed or guided to support specific government-defined industrial objectives; and domestic industry was nurtured behind tariff protection, while being forced to compete aggressively for overseas markets.
China is attempting to follow Japan and South Korea's path of rapid economic catch-up. But in some ways it faces a more difficult challenge, because its sheer size makes it essential to move away from a predominantly export-driven growth model at an earlier stage of development. To meet that challenge, it seeks to use a pragmatic mix of market incentives and state direction.
Private-sector entrepreneurship plays a vital role. Huge companies such as Tencent and Alibaba are second to none in innovative flair. Chinese bicycle-sharing apps are now being copied in advanced economies. And private companies play world-leading roles in renewable energy and electric vehicles. In part, China is a vibrant capitalist economy.
But huge state-driven infrastructure investment – in excellent subway systems and high-speed rail, for example – creates a powerful platform for modern economic growth within rapidly expanding and well-connected cities. And through the "Made in China 2025" program, China's leaders are seeking to use state-defined objectives to drive Chinese industry toward higher technology and value-added.
High-priority sectors such as robotics, aerospace, electric vehicles, and advanced medical equipment have been identified; targets for increased spending on research and development have been established; and leading state-owned companies will play a major role, alongside private companies. This is a far cry from the policy prescriptions of the Washington Consensus, but not from the policy mix deployed by South Korea during its period of explosive economic growth in the 1960s and 1970s.
After 2009, meanwhile, higher investment, funded by state banks, played a vital macroeconomic role, maintaining growth in the face of the global economic slowdown. And maintaining an only partly liberalized financial sector, which channels savings to investment at below-market rates, has made it easier to maintain the high investment essential to sustained rapid growth.
The advantages of this policy mix certainly come with significant risks. If the role of the SOEs is extended too far, the private sector will be squeezed out, and the Made in China initiative could easily result in misdirected investments.
Already, credit-fueled real-estate investment has undoubtedly resulted in massive overbuilding in some second- and third-tier cities, with properties held as speculative vehicles rather than to meet real housing needs. The very fact that the banking sector is tightly controlled has fostered dramatic growth in shadow banking activities, creating complex financial instruments and structures eerily reminiscent of those that helped create the 2008 crisis. And the huge increase in leverage – non-financial debt has grown from less than 150% of GDP in 2008 to more than 250% today – might well lead, as People's Bank Governor Zhou Xiaochuan has just warned, to a "Minsky moment" of evaporating confidence and severe financial stress.
Given these risks, any long-term growth prediction is uncertain, and a significant short-term slowdown may well occur. Indeed, with the 19th National Congress drawing to a close, the Chinese authorities may deliberately engineer a slowdown as part of a strategy to limit further leverage growth. Such a slowdown would have a major depressive impact on the global economy.
But the tools available to China to manage such a slowdown within a "hybrid socialist market economy," and thus to maintain strong medium-term growth, should not be underestimated. The very fact that most corporate debt is owed by state-owned enterprises to state-owned banks, with only limited links between the Chinese and overseas banking systems, will make it easier to implement a restructuring program for bad debt without provoking a self-reinforcing crisis. Likewise, as China's demographic profile causes the labor market to tighten sharply, rapidly rising real wages will make it easier to achieve strong growth in domestic demand without excessive credit creation.
So, whatever its short-term prospects, there is a good chance that China's economy will continue to grow toward middle- and then high-income levels, driven by a mixed market- and state-driven development model. If China had more comprehensively embraced the policy prescriptions implied by the Washington Consensus over the last ten or 20 years, its economic growth would have been considerably slower. The economic theories that underpinned those prescriptions must reckon with that fact – and with China's likely continued success.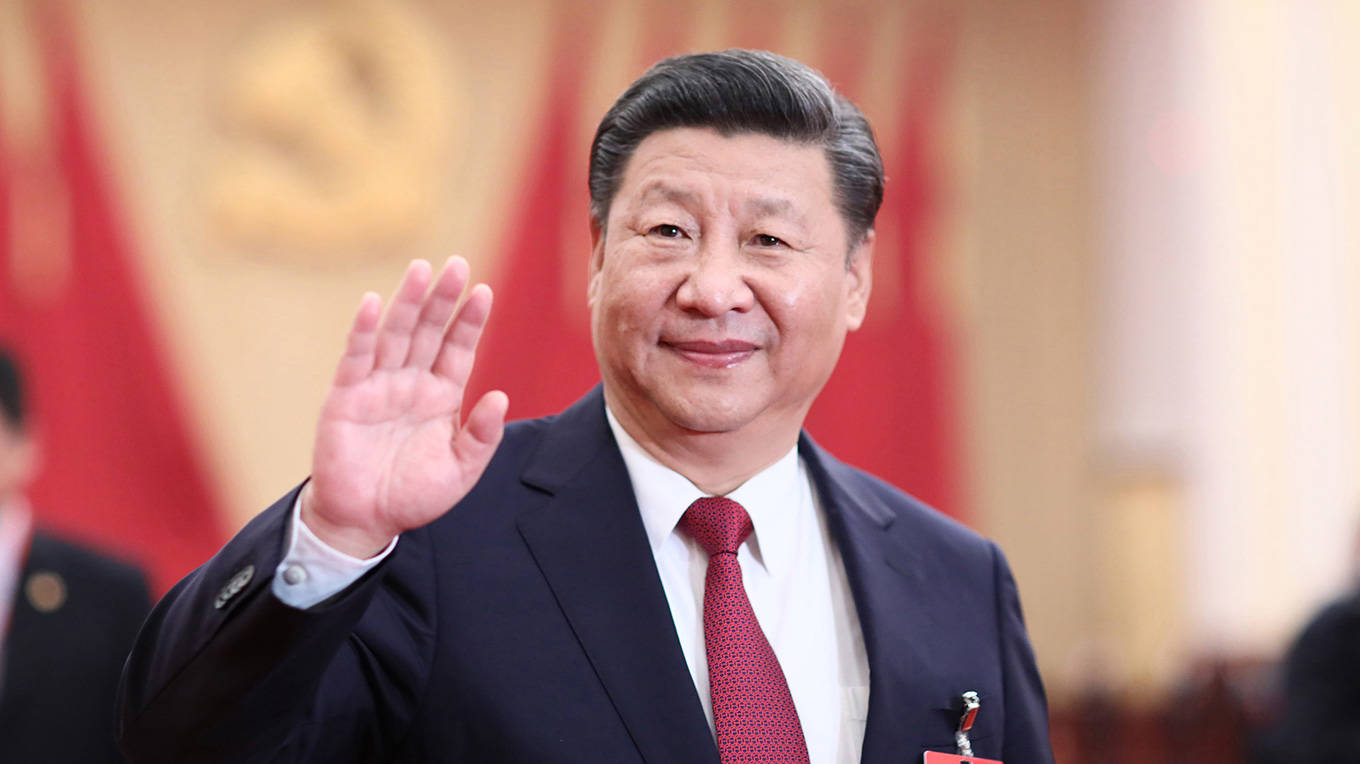 What Does Xi Jinping Want?
Xi Jinping has emerged from the recent 19th National Congress as China's most powerful leader since Deng Xiaoping. But power in any political system is a means to an end, and for Xi that end is a smooth transition into modernity that cements the Communist Party's authority and ensures his own legacy as modern China's most significant leader.
BEIJING – Most Western media have characterized the recent 19th National Congress of the Communist Party of China (CPC) as a pure power play, with President Xi Jinping entrenching his position. But the accumulation of political capital in this case is a means to an end. For Xi, that end is a smooth transition into modernity that cements the CPC's long-term authority and ensures his own legacy as modern China's most significant leader.
Xi knows that if China is to continue to thrive in a fast-changing world, he will need to manage deftly a major social and economic transformation, while, even more important, improving state governance. And, in order to secure the long-term survival of China's one-party system, he must reform state and Party institutions; indeed, political reform is, for Xi, a prerequisite for economic reform. (And yet, he will carefully avoid what he considers the mistakes of the last Soviet president, Mikhail Gorbachev.)
Xi's motive in pursuing modernity is not, as many in the West have wrongly inferred, to establish China as a superpower on par with the United States; on the contrary, Xi views his current challenge and mission as being primarily domestic. He is motivated by the knowledge that success in this area will define his place in history. That, not the amount of authority he wields today, is his primary concern. Assuming otherwise sells Xi – and his political ingenuity – short.
Now firmly established as China's most powerful leader since Deng Xiaoping, Xi can shape his legacy according to his own vision. Because his predecessor Hu Jintao lacked sufficient political capital to do likewise, China followed a largely passive path for a decade, pursuing conciliatory diplomacy (which enraged its citizens) and economically conservative strategies (which included suspending necessary reforms).
No one, however, should mistake Xi's enhanced powers for a personal dictatorship. His choice of members for the Standing Committee of the Politburo, China's highest authority, was an accommodation to the reality that there are limits to his power. Only half of the men named to the committee were his true confidantes.
The legacy that Xi seeks comprises three key components. The first is alleviation of growing social tensions. Beyond improving the provision of public goods, his promotion of the so-called China Dream of national rejuvenation has been aimed, in part, at encouraging people to seek fulfillment beyond material wealth.
Second, Xi wants to strengthen the CPC, not by force, but by reform. Over the last five years, Xi has led an unprecedented anti-corruption campaign, which has brought down one million Party officials, from low-ranking bureaucrats (known as "flies") to the highest-level officials ("tigers"), throughout the country.
Such a large-scale campaign, as some observers have portrayed it, was not a political purge in disguise. Rather, Xi knew that widespread corruption was undermining the CPC's legitimacy in the eyes of ordinary Chinese. Only by cleaning up the Party's behavior could Xi reestablish its credibility.
Now, Xi is ready for Act II of his CPC revival: improving state governance. Xi is well aware that a case-by-case approach will not address the root causes of widespread corruption. For that, the entire system needs an overhaul. As he put it, "The Party needs to govern itself."
The first step is to improve the legislative framework. For many years, the lack of accountability and transparency, and of clear decision-making processes, has impeded reform. Now, China needs institutionalized mechanisms for enforcing the rule of law – one aspect of Western political systems that Xi admires – among CPC officials, though the idea that the judiciary could be independent of the Party remains farfetched.
But even the best-designed system cannot work if there is a dearth of competent personnel to run it – a limitation highlighted by Xi's push for economic reforms in his first term as president. That is why Xi is placing a strong emphasis on cultivating a new generation of highly educated, loyal, and, most important, incorruptible Party leaders. A key challenge here lies in stemming the migration of China's top talent to the private sector.
The third component of Xi's legacy is also the most important – and already effectively secured. At the 19th National Congress, CCP delegates agreed to add "Xi Jinping Thought" to the Party's constitution, alongside "Mao Zedong Thought" and "Deng Xiaoping Theory."
Now that Xi's eponymous political ideology, which proposes an alternative to liberal democracy, is part of the school of thought around which the CPC coalesces, challenging Xi is tantamount to challenging the Party's very belief system. In short, Xi has made himself virtually unassailable – his rare political skill elevating him to the status of secular deity.
The fact is that, as a leader, Xi has a lot going for him. He is well-educated and experienced in international affairs. He has weathered serious challenges and experienced firsthand the consequences of political and economic policies gone awry. He has a vast political network, thanks not only to his own deftness, but also to his family: he is the son of a comrade of Mao. And he now stands alongside Mao, as well as Deng, in modern China's political pantheon.
But Xi is not Mao, and he will not govern China as Mao did. Instead, he will learn from Mao's mistakes, so that he can lead China effectively into the next phase of its history – and secure the legacy that he so prizes.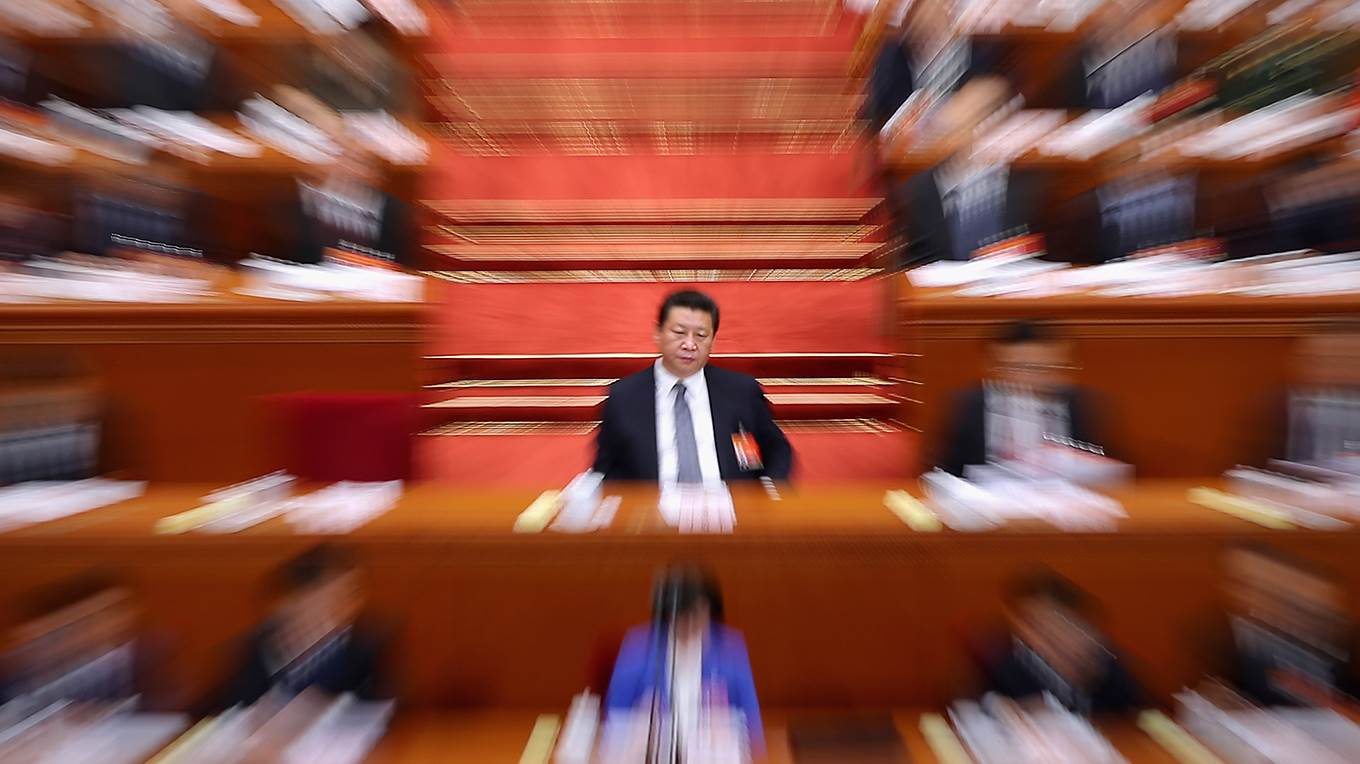 The Paradox of Xi's Power
Chinese President Xi Jinping has now been catapulted into the Pantheon of the founders of the People's Republic, becoming as the most powerful leader that the world's largest one-party state has had in decades. But Xi's ability to shape Chinese society may turn out to be far more limited than he, his allies, and most observers expect.
CLAREMONT, CALIFORNIA – At the end of the six-day 19th National Congress of the Communist Party of China (CPC), the roughly 2,200 delegates decided to add "Xi Jinping Thought on the new era of socialism with Chinese characteristics" to the CPC's constitution. With that, it became official: the era of Xi has begun.
Only two previous Chinese leaders, Mao Zedong and Deng Xiaoping, have had their personally branded ideology enshrined in the CPC's charter. Xi's two predecessors, Jiang Zemin and Hu Jintao, did not have their names linked to any ideological doctrine, much less one elevated to such a high status within the CPC. Chinese leaders are clearly eager to confirm what the world already knew: Xi's authority now equals that of the CPC's heaviest heavyweights.
Besides symbolically catapulting Xi into the Pantheon of the founders of the People's Republic, the 19th National Congress delivered him two substantive political victories. First and foremost, he stalled the designation of a successor, thereby leaving open the possibility that he himself could serve a third term as Chinese president.
All five of the new members of the Politburo Standing Committee, the CPC's top decision-making body, are in their 60s – too old to be groomed to take over for Xi in five years, given the party's unofficial retirement age of 68. Had one or two new Politburo Standing Committee members younger than 55 been promoted, Xi would be expected to step down in 2022, when he hit the two-term limit as president, just as Jiang and Hu did. The alternative for Xi would be to purge the designated successor, as Mao and Deng did. Neither scenario would be appealing.
With no successor in play, however, the possibility that Xi will serve a third term (at least), should decisively alter the political calculations of both his loyalists and those still hedging their bets. Loyalists will now reiterate their allegiance, while those on the fence are likely to hop on the Xi bandwagon. As for Xi's rivals, they must be thoroughly demoralized.
Xi's second major victory at the 19th National Congress was the promotion of two close allies to the Politburo Standing Committee. His current chief of staff, Li Zhanshu, will take over the National People's Congress. The NPC, which has never been much more than a rubber stamp for Party decisions, will now have its legislative agenda dictated by Xi himself.
In fact, Li's leadership of the NPC may turn out to be the key to dismantling one of the last barriers to Xi's political ambitions: the two-term limit for presidents, established in the constitution. While nothing prevents Xi from retaining a party title, such as general secretary, he will need to amend the constitution if he wants to remain China's head of state. And, with Li in charge, such an amendment will sail through the NPC.
Another trusted loyalist, Zhao Leji, will take over from the 69-year-old Wang Qishan as the chief of the anti-corruption agency – a crucial position, responsible for keeping the CPC in check. Wang has overseen Xi's anti-corruption drive – which has purged many of Xi's rivals and consolidated his power – since it began. By appointing Zhao, Xi has effectively put every senior Chinese leader on notice.
Xi's triumph at the 19th National Congress has understandably fueled widespread speculation that his now-formidable power will enable him to impose his vision of hardline authoritarian rule, underpinned by Chinese nationalism, in the coming years. And that is a possibility. But it is far from guaranteed.
The reason is simple: though the CPC's internal power dynamics haven't change much in the last few decades, Chinese society has moved far beyond the Maoist or even the Dengist era. Few Chinese, including members of the party, genuinely believe in any official doctrine. Economically, the private sector accounts for more than 60% of China's output, and the CPC has become practically irrelevant in the daily lives of ordinary Chinese.
This is the paradox of power in the era of Xi. Yes, he is the most powerful leader that the world's largest one-party state has had in decades. But his ability to shape Chinese society may turn out to be far more limited than he, his allies, and most outside observers expect.