International Cooperation 2.0
As faith in US leadership declines, so may other countries' commitment to international cooperation – trends that could culminate in an economic race to the bottom or even violent conflict. But another way already seems to be emerging, based on new coalitions, as well as updated global institutions, spearheaded by more diverse actors.
OXFORD – After decades of serving as the backbone of a rules-based global order, the United States, under President Donald Trump, is touting an "America First" agenda that extols narrow economic nationalism and distrust of international institutions and agreements. But a new type of international cooperation may be emerging – one that works around Trump.
To be sure, as the Trump administration continues to repudiate long-established patterns of cooperation, the risk to global stability is becoming increasingly acute. For example, at the World Economic Forum's annual meeting in Davos last month, US Secretary of the Treasury Steven Mnuchin spoke positively about a weaker dollar as a way to boost US trade.
For a country that relies on foreign demand for strong dollars and Treasuries to finance its rapidly expanding deficit, this is a foolhardy perspective. Moreover, it amounts to a betrayal of the longstanding US commitment to uphold a rules-based monetary system that discourages competitive currency devaluation.
In foreign policy, US Secretary of State Rex Tillerson has endorsed the revival of the Monroe Doctrine – the nineteenth-century assertion of US primacy in the Western Hemisphere that aimed to keep out European competitors – in Central and South America, in order to curb China's growing influence. Tillerson's nostalgia for 1823 was not shared south of the border, where, as one Mexican commentator pointed out, the Monroe Doctrine "served to justify gringo interventions," and where China's increasing engagement is viewed as a counterweight to the US.
The Trump administration has also unveiled a new, more aggressive nuclear policy. Its Nuclear Posture Review proposes using nuclear strikes in response to non-nuclear threats, and deploying new "low-yield" nuclear devices that would deliver by submarine a nuclear bomb equivalent in power to those that destroyed Hiroshima and Nagasaki in 1945. This policy – aimed, according to Defense Secretary James Mattis, at convincing adversaries that "they have nothing to gain and everything to lose from the use of nuclear weapons" – amounts to a reversal of 40 years of US leadership on reducing nuclear stockpiles and encouraging non-proliferation.
Unsurprisingly, other countries are quickly losing faith in the US as a stable partner, much less a reliable leader. According to a Gallup poll, trust in US leadership across 134 countries has dropped from a median of 48% in 2016 to 30% in 2018, plummeting by 40 points (or more) in Canada, Portugal, Belgium, and Norway. Meanwhile, disapproval of US leadership has surged by 15 points, to a median score of 43%, compared with 36% for Russia, 30% for China, and 25% for Germany.
As faith in America's international leadership declines, so may countries' commitment to cooperation – trends that could culminate in an economic race to the bottom or even violent conflict. After all, a country is unlikely to play by the rules if it does not believe that its opponents will do the same. Japan, for example, will more likely refrain from devaluing its exchange rate if it believes that the US will also refrain.
Of course, some of the Trump administration's declarations might turn out to be mere bluster. During President Ronald Reagan's first term in the early 1980s, he also questioned the international monetary order; took a tougher line on Latin America; and expressed doubts about nuclear deterrence (preferring the idea of nuclear superiority). But, by his second term, Reagan had come to embrace international cooperation.
At that time, however, US leadership was virtually guaranteed, given that the only other global superpower – the Soviet Union – was in sclerotic decline. That is not the case today. But that does not mean that international cooperation is doomed.
In his 1984 book After Hegemony, the American scholar Robert Keohane argued that international cooperation could continue, even without US global dominance. Keohane's core insight was that the creation of institutions like the International Monetary Fund, the World Health Organization, and even ad hoc institutions like the G20 may require a clear leader, but running them may not.
Indeed, thanks to such institutions, the burden of leadership is now lighter. If governments seek to benefit from rules-based systems, such as those governing global trade, they can do so through existing multilateral institutions. This enables a more diverse array of governments to assume leadership in different areas.
In January 2017, after Trump announced that the US was withdrawing from the Trans-Pacific Partnership – the ambitious US-led initiative to create a massive trade and investment bloc encompassing 12 Pacific Rim countries – many assumed that the TPP's days were numbered. But a year later, the remaining 11 countries announced that they would be moving forward, based on the so-called Comprehensive and Progressive Agreement for the TPP.
Likewise, after Trump announced last June that the US would withdraw from the Paris climate agreement, many observers feared the worst. By the end of last year, every other country in the world had become a signatory to the agreement. Moreover, 15 US states formed the US Climate Alliance, which is committed to upholding the objectives of the Paris agreement.
Finally, Trump's public questioning of NATO, the US-led security alliance, has spurred Europeans to forge ahead with their own common security plans. The US, fearing that it could be sidelined, has now raised objections to these moves.
That is not surprising. The form of international cooperation that is now beginning to emerge promises to reflect more diverse views and interests, with countries adjusting their policies based on a variety of international considerations, not just the preferences and interests of the US. The result could be new cooperative coalitions, along with updated global institutions. As for the US, the Trump administration may well find that "America First" really does mean "America Alone."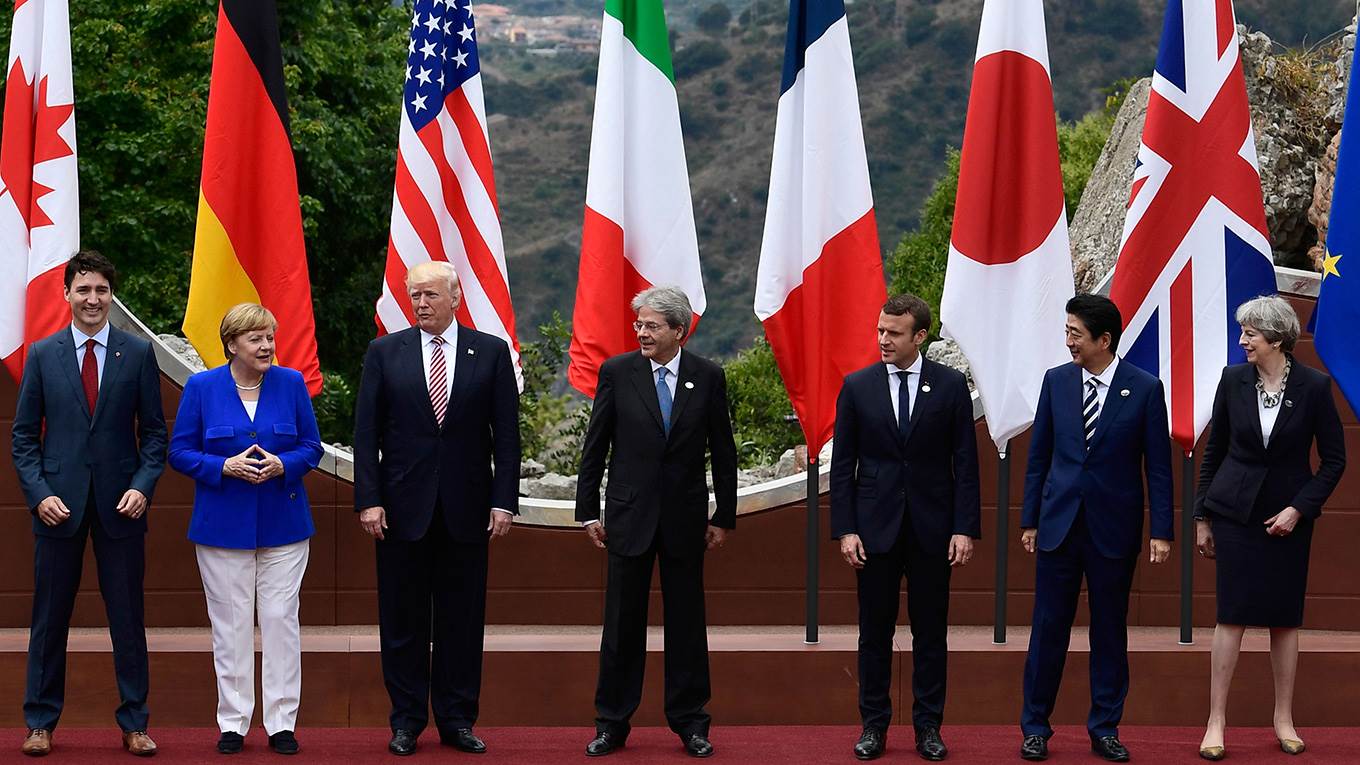 The International Economic Consequences of Mr. Trump
What has fundamentally changed with the Trump administration is not that it behaves more selfishly than its predecessors, but that it seems unconvinced that the global system serves US strategic interests. For the rest of the world, the key question is whether the global system is resilient enough to survive its creator's withdrawal.
PARIS – This year's World Economic Forum in Davos proved to be yet another opportunity for US President Donald Trump's administration to display its customary verbal incontinence and send shockwaves through the global economy. This time, there were two sources.
The first shock came from US Treasury Secretary Steven Mnuchin, who broke with more than two decades of strict discipline by suggesting that a weaker dollar would be in America's interest. The second came from Commerce Secretary Wilbur Ross, who seemed to rejoice at the prospect of waging and winning a trade war.
For once, it was Trump himself who restored calm by denying that the US was pursuing a beggar-thy-neighbor strategy. But he did so only after his cabinet secretaries' statements had attracted sharp responses from international partners.
If Trump's first year in power provides an indication of what is to come, there is little reason to look forward to more stable US economic leadership. A year after his inauguration, Davos provided a powerful reminder that he is far from being normalized.
To be fair, the Trump administration is certainly not the first to put "America first." Owing to its inward-looking political system and the persistence of strong isolationist undercurrents, the US has been consistently more reluctant than European countries to enter into or to abide by international commitments. The 1948 rejection of the Havana Charter (an early attempt to create a global trade organization), congressional hostility to the Bretton Woods institutions, or the refusal by President George W. Bush to ratify the Kyoto Protocol on climate change are just a few examples.
Likewise, taking ruthless measures to defend US interests did not start with Trump. President Richard Nixon's unilateral decision in 1971 to abandon the gold standard was a major blow to the international monetary system. The US Federal Reserve's monetarist experiment in the late 1970s precipitated the Latin American debt crisis. Arm-twisting with Japan in the 1980s circumvented established trade rules. And in the aftermath of the 2008 global financial crisis, the Fed implemented quantitative easing despite protests that it was allowing the US to export deflation.
Yet there is something different this time. From the moment it inherited global leadership from the United Kingdom – symbolically with the signing of the Atlantic Charter in the summer of 1941 – until Trump was elected 75 years later, few could doubt that the US was the ultimate owner of the international economic regime. Depending on timing and political conditions, it could fudge the rules or help enforce them; it could behave more selfishly or more generously; and it could pursue narrow, short-term interests or broad, long-term goals. But whatever the US did, it remained the dominant shareholder of the global system. And the rest of the world knew that perfectly well.
There were strong geopolitical reasons for this stance. Until the Cold War's end, the system of rules and organizations that formed the institutional infrastructure of international trade, investment, and finance was considered by the US establishment to be vital to the prosperity of the "free world" and the containment of Soviet influence. After the Soviet Union collapsed, the system served as a strategic means for integrating former communist countries into the international capitalist economy.
Eventually, in the early 2000s, the global economic system came to be regarded as providing the best platform to accommodate China's rise. China was invited to join the club, with the implicit promise that after it had learned to play by the rules, it could contribute to amending them. It would have a chance to participate in steering the international system, and gradually gain in power and influence. China's accession to the World Trade Organization in 2001 was an important milestone here.
What has fundamentally changed with the Trump administration is not that it behaves more selfishly than its predecessors. It is that it seems unconvinced that buttressing the global system serves US strategic interests. Critically, it seems unconvinced that integrating China into this system and offering it a place at the top table is the best way to accommodate its rising economic might.
For the rest of the world, the key question now is whether the global system is resilient enough to outlive its creator's withdrawal.
Superficially, the international economic consequences of Trump seem remarkably benign. Concerns over currency wars have waned. The global economy has not descended into a protectionist spiral. Even the US withdrawal from the fragile Paris climate agreement has not resulted in its collapse. On the contrary, all other leaders – starting with China's President Xi Jinping – have confirmed their commitment to it, and 174 countries have formally ratified it. Concerns in the security field look more serious, owing to disputes over the Iran nuclear agreement and uncertainty over the handling of North Korean missile launches.
But the view that the economy, at least, is on firm ground is dangerously misguided, as it assumes that global economic rules and institutions have created the equivalent of an economic and financial constitution. Indeed, the system remains too incomplete to self-regulate, and its functioning requires constant guidance and frequent discretionary initiatives. This is why informal groupings like the G7 and the G20 remain essential: they provide the necessary political impetus. But they, too, depend crucially on US backing and leadership.
For example, it was not the rules of the system that offered a response to the 2008 crisis; it was a series of ad hoc initiatives – a standstill on trade protectionism, coordinated bank rescues, a global stimulus, and the provision of dollar liquidity through swap lines, to name only the main ones – that owed much to the US. Absent its leadership and the initiatives of key players like the UK and France, the crisis would have been much worse.
True, the other major players – Europe, China, India, and Japan – may eventually be able to exercise global leadership. But, for the time being, they lack the will, the capacity, and the cohesion this would require. So the world should be under no illusion. To keep the boat on course after the pilot has left the wheel is one thing; to steer it in a storm is another matter. Let's hope the next storm does not gather too soon.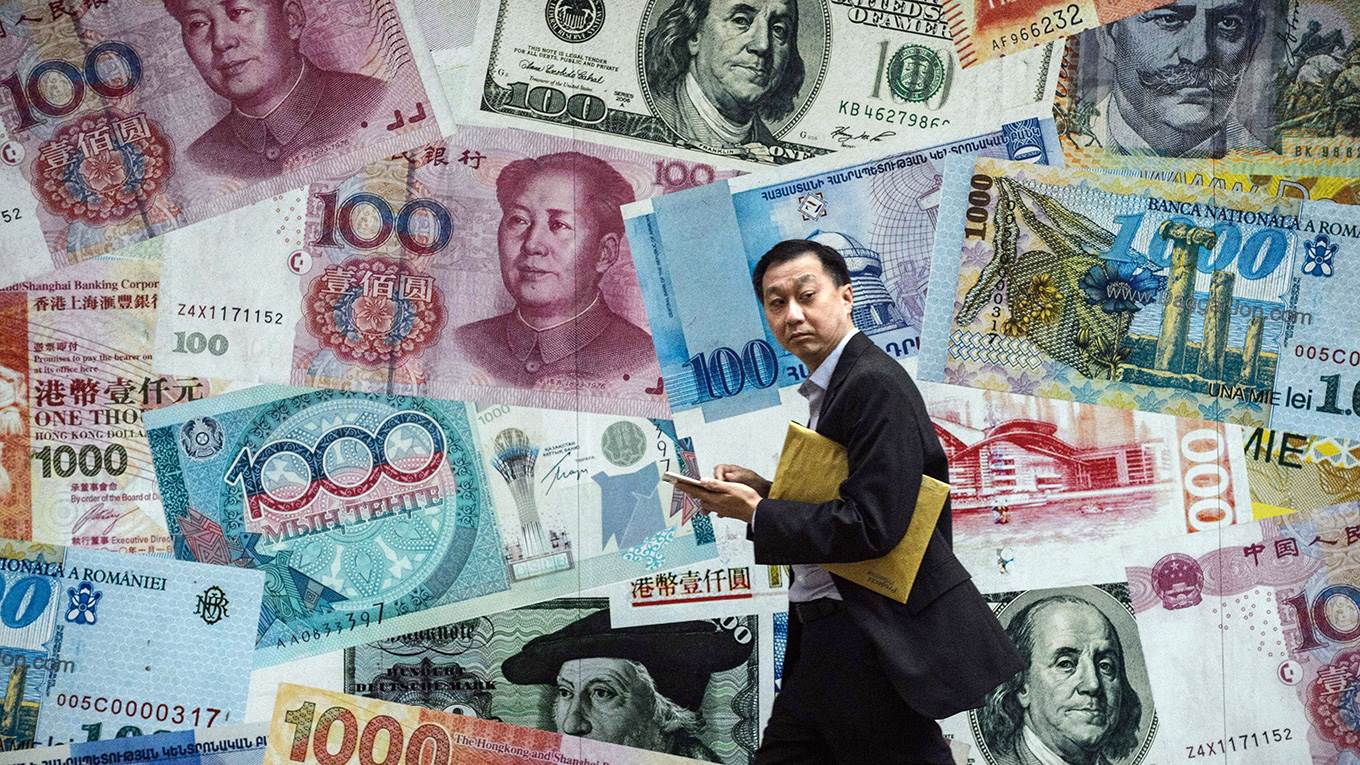 The Real Risk to the Global Economy
One might assume that the brewing crises on the Korean Peninsula and in the Middle East pose a serious threat to the current global economic expansion. But political crises often induce only brief market corrections, whereas gradual shifts in international global institutions can be far more consequential for investor behavior.
WASHINGTON, DC – One of the great mysteries of today's global markets is their irrepressible enthusiasm, even as the world around them appears on the verge of chaos or collapse. And yet, investors may be more rational than they appear when it comes to pricing in political risks. If investing is foremost about discounting future cash flows, it's important to focus precisely on what will and will not affect those calculations. The potential crises that may be most dramatic or violent are, ironically, the ones that the market has the easiest time looking through.
Far more dangerous are gradual shifts in international global institutions that upend expectations about how key players will behave. Such shifts may emerge only slowly, but they can fundamentally change the calculus for pricing in risks and potential returns.
Today's market is easy to explain in terms of fundamental factors: earnings are growing, inflation has been kept at bay, and the global economy appears to be experiencing a broad, synchronized expansion. In October, the International Monetary Fund updated its global outlook to predict that only a handful of small countries will suffer a recession next year. And while the major central banks are planning, or have already begun, to tighten monetary policy, interest rates will remain low for now.
Political crises, however sensational they may be, are not likely to change investors' economic calculus. Even after the greatest calamities of the twentieth century, markets bounced back fairly quickly. After Japan's attack on Pearl Harbor, US stock markets fell by 10%, but recovered within six weeks. Similarly, after the terrorist attacks of September 11, 2001, US stocks dropped nearly 12%, but bounced back in a month. After the assassination of President John F. Kennedy, stock prices fell less than 3%, and recovered the next day.
Yes, each political crisis is different. But through most of them, veteran emerging-markets investor Jens Nystedt notes, market participants can count on a response from policymakers. Central banks and finance ministries will almost always rush to offset rising risk premia by adjusting interest rates or fiscal policies, and investors bid assets back to their pre-crisis values.
Today, a conflict with North Korea over its nuclear and missile programs tops most lists of potential crises. Open warfare or a nuclear incident on the Korean Peninsula would trigger a humanitarian disaster, interrupt trade with South Korea – the world's 13th largest economy – and send political shockwaves around the world. And yet such a disaster would most likely be brief, and its outcome would be clear almost immediately. The world's major powers would remain more or less aligned, and future cash flows on most investments would continue undisturbed.
The same can be said of Saudi Arabia, where Crown Prince Mohammed bin Salman just purged the government and security apparatus to consolidate his power. Even if a sudden upheaval in the Kingdom were to transform the balance of power in the Middle East, the country would still want to maintain its exports. And if there were an interruption in global oil flows, it would be cushioned by competing producers and new technologies.
Similarly, a full-scale political or economic collapse in Venezuela would have serious regional implications, and might result in an even deeper humanitarian crisis there. But it would most likely not have any broader, much less systemic, impact on energy and financial markets.
Such scenarios are often in the headlines, so their occurrence is less likely to come as a surprise. But even when a crisis, like a cyber attack or an epidemic, erupts unexpectedly, the ensuing market disruption usually lasts only as long as it takes for investors to reassess discount rates and future profit streams.
By contrast, changes in broadly shared economic assumptions are far more likely to trigger a sell-off, by prompting investors to reassess the likelihood of actually realizing projected cash flows. There might be a dawning awareness among investors that growth rates are slowing, or that central banks have missed the emergence of inflation once again. Or the change might come more suddenly, with, say, the discovery of large pockets of toxic loans that are unlikely to be repaid.
As emerging-market investors well know, political changes can affect economic assumptions. But, again, the risk stems less from unpredictable shocks than from the slow erosion of institutions that investors trust to make an uncertain world more predictable.
For example, investors in Turkey know that the country's turn away from democracy has distanced it from Europe and introduced new risks for future returns. On the other hand, in Brazil, despite an ongoing corruption scandal that has toppled one president and could topple another, investors recognize that the country's institutions are working – albeit in their own cumbersome way – and they have priced risks accordingly.
The greatest political risk to global markets today, then, is that the key players shaping investor expectations undergo a fundamental realignment. Most concerning of all is the United States, which is now seeking to carve out a new global role for itself under President Donald Trump.
By withdrawing from international agreements and trying to renegotiate existing trade deals, the US has already become less predictable. Looking ahead, if Trump and future US leaders continue to engage with other countries through zero-sum transactions rather than cooperative institution-building, the world will be unable to muster a joint response to the next period of global market turmoil.
Ultimately, a less reliable US will require a higher discount rate almost everywhere. Unless other economic cycles intervene before investors' expectations shift, that will be the end of the current market boom.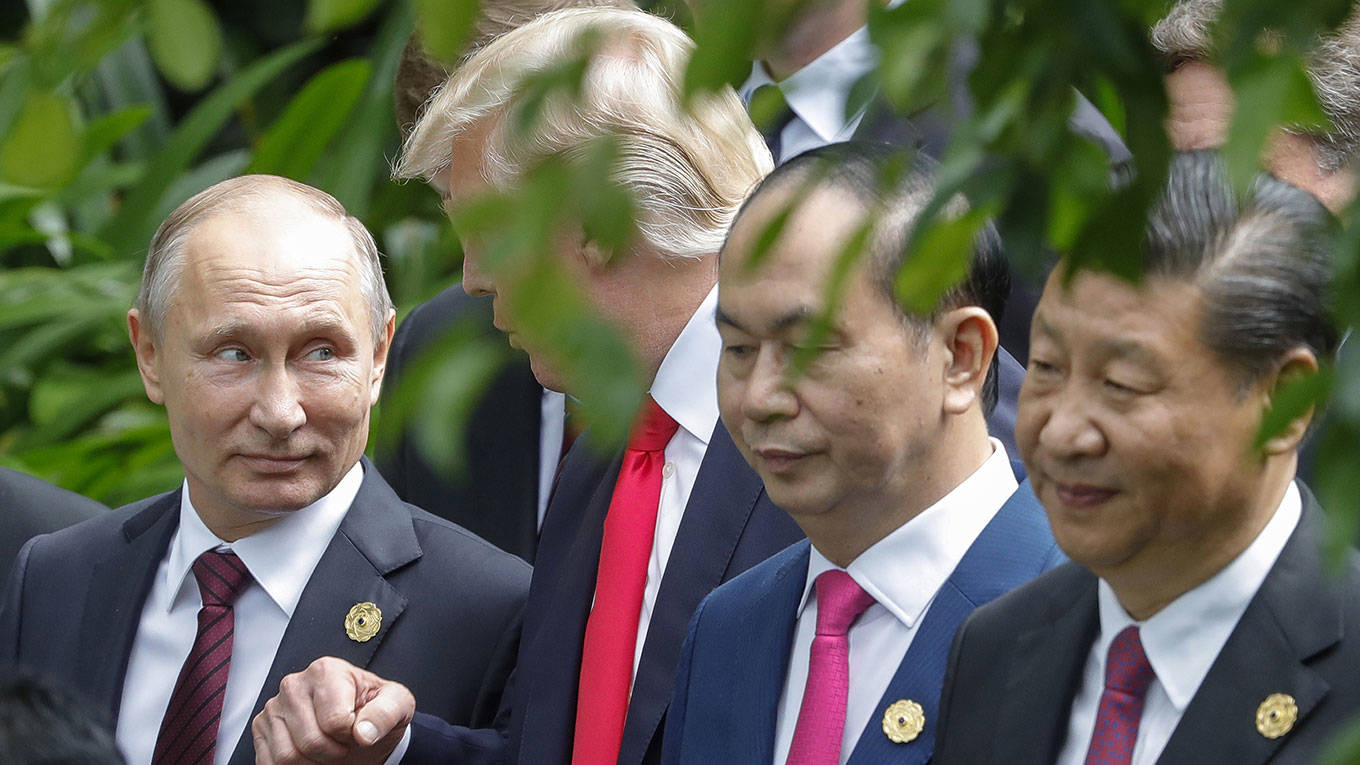 The Trump Factor and US Foreign Policy
The first year of Donald Trump's presidency brought many scandals, and even more incendiary tweets, but not a fundamental overhaul of US foreign policy. The big question for 2018 is whether the US will maintain foreign-policy continuity in the face of Trump's incentives to shake things up.
BERLIN – In the first year of Donald Trump's presidency, the damage wrought by his administration's foreign policy fell well short of what had been feared.
Despite his thundering rhetoric and tweets dubbing North Korean dictator Kim Jong-un "little rocket man," the new US president did not start any wars, whether on the Korean Peninsula or in the South China Sea. There was no conflict over Taiwan, either, following Trump's questioning of America's longstanding "one China" policy.
In fact, rather than clashing with China, Trump seems to have forged a close personal relationship with Chinese President Xi Jinping. China's leaders could hardly believe their luck when one of Trump's first official acts was to withdraw the United States from the Trans-Pacific Partnership (TPP), which would have excluded China and shored up Western trade rules in the Asia-Pacific region. It was as if Trump wanted to make China, not America, great again.
Moreover, Trump did not start a trade war by imposing high tariffs on imports from major US trade partners such as China, Germany, and Japan. Despite his refusal to recertify the Iran nuclear deal, it remains in place. And the long-term consequences of his unilateral decision to recognize Jerusalem as Israel's capital remain to be seen.
Trump's hope of cooperating more closely with Russia at the expense of US allies also went unrealized, and the official US position in the Ukrainian conflict has not changed. Of course, that is largely due to Russian President Vladimir Putin's decision to interfere in the 2016 US presidential election, which has made it impossible for Trump to reorient America's Russia policy without triggering a domestic political firestorm.
Similarly, despite having been deemed "obsolete" by Trump, NATO has actually gained strength and legitimacy during the past year, owing to Russia's military buildup and continued war in Eastern Ukraine. To be sure, Europeans will have to see to their own defense more than in the past. But that would have been no different under a Hillary Clinton presidency (though the message would have been couched in friendlier terms).
All told, the White House "adults in uniform" – Secretary of Defense James Mattis, National Security Adviser H. R. McMaster, and Chief of Staff John Kelly – have ensured continuity in US foreign policy. And the same seems to be true for economic and trade policy.
Does that mean the world can rest easy? Of course not. There is still a big question mark hovering over US foreign policy in the form of Trump himself. It is entirely unclear what the president wants, what he actually knows, and what his advisers are and are not telling him. A coherent foreign policy may not withstand Trump's mood swings and spontaneous decisions.
Making matters worse, the administration's shrinking of the US State Department has weakened the institutional base for implementing official foreign policy to an almost mission-critical degree. And the White House's recently published National Security Strategy is no more reassuring. In a departure from America's official position since September 11, 2001, the US will now view its global power rivalry with China and Russia, rather than terrorism by non-state actors, as the primary threat to national security and world peace.
So, looking back at 2017, one gets the impression that while US foreign policy remained largely intact, it has also become completely unpredictable. To that extent, 2018 seems likely to be a year of substantially increased risks, especially given the tensions in the Persian Gulf and Lebanon, the war in Syria, the hegemonic struggle between Saudi Arabia and Iran, and the nuclear brinkmanship on the Korean Peninsula.
On the Korean Peninsula and in the Persian Gulf, the central aim must be to prevent the nuclear armament of dictatorships that threaten regional stability and the prevailing balance of power. As matters stand, the risk of a military confrontation with either North Korea or Iran cannot be discounted.
In the case of North Korea, which is quickly working toward an intercontinental ballistic missile capable of reaching the mainland US, such a conflict could even entail the use of nuclear weapons. Nothing about this situation inspires optimism, especially now that the US is led by a president whom few can trust, and whose policies must be divined from the muddle of his tweets.
In fact, the Trump factor could be the single most significant source of uncertainty in international politics this year. The US is still the world's foremost power, and it plays an indispensable role in preserving global norms. If America's policies are difficult to predict, and if Trump's behavior undermines the reliability of the US government, the international order will be vulnerable to immense turmoil.
As the US approaches its midterm elections in November, it will be important to consider how domestic political events might shape the country's foreign policy. If the Republicans lose their majorities in either or both houses of Congress, and if Robert Mueller, the Special Counsel in the Russia investigation, presents his findings around the same time, then Trump will feel his power quickly eroding.
The critical question for 2018, then, is what Trump will do if he finds himself threatened domestically at the same time that a foreign-policy crisis erupts. Will the "adults in the room" still be able to handle their charge? One need not be a doomsayer to regard the coming months with considerable skepticism and concern.