Don't Bank on Bankruptcy for Banks
As a part of their efforts to roll back the 2010 Dodd-Frank Act, congressional Republicans have approved a measure that would have courts, rather than regulators, oversee megabank bankruptcies. It is now up to the Trump administration to decide if it wants to set the stage for a repeat of the Lehman Brothers collapse in 2008.
CAMBRIDGE – In the next month, the US Treasury Department is expected to decide whether to seek to replace the 2010 Dodd-Frank Act's regulator-led process for resolving failed mega-banks with a solely court-based mechanism. Such a change would be a mistake of potentially crisis-size proportions.
Yes, creating a more streamlined bankruptcy process can reduce the decibel level of a bank's failure, and bankruptcy judges are experts at important restructuring tasks. But there are critical factors that cannot be ignored. Restructuring a mega-bank requires pre-planning, familiarity with the bank's strengths and weaknesses, knowledge of how to time the bankruptcy properly in a volatile economy, and the capacity to coordinate with foreign regulators.
The courts cannot fulfill these tasks alone, especially in the time the proposal under consideration has allotted – a 48-hour weekend. Unable to plan ahead, the courts would enter into the restructuring process unfamiliar with the bank. Moreover, the courts cannot manage the kind of economy-wide crisis that would arise if multiple mega-banks sank simultaneously. And they cannot coordinate with foreign regulators.
In short, completing a proper restructuring would require contributions from regulators, including pre-planning, advice, and coordination. Yet, far from accepting these contributions, the plan would largely cut regulators out of the process.
For example, the plan would bar regulators from initiating a mega-bank's bankruptcy, leaving it to the discretion of the bank's own managers. In the nonfinancial sector, failing companies often wait too long before declaring bankruptcy, so creditors may step in to do some pushing, potentially even forcing a bankruptcy of a failed firm. While bank regulators have tools to push banks similarly, their most effective one is the power to initiate a bankruptcy when it is best for the economy.
Taking this tool away could have severe adverse consequences. Bank executives, like sinking industrial firm executives, have reason to "pray and delay," hoping that some new development will save them. But if a failing mega-bank runs out of cash during such a delay, the risk that its bankruptcy will be disorderly – as with Lehman Brothers in 2008 – rises, as does the potential that it will wreak havoc on the real economy.
The simple fact is that government regulators can do things that courts cannot. Courts lack the staff and expertise to come up with a nation-wide recovery plan. Moreover, they cannot lend to a cash-poor wobbly bank until it can stand on its own. The government can do that – and it can make sure that either the bank will repay the loans (by getting good collateral) or that the financial sector overall will cover the repayment (as Dodd-Frank authorized and required).
When courts preside over nonfinancial bankruptcies, they depend on private lenders to provide emergency liquidity. But in a financial crisis, weakened banks cannot lend, meaning that the government must serve as the lender of last resort. And to play that role well, the government must be deeply involved in the bankruptcy process, so that it can jump in if needed.
The current proposal, which the US House of Representatives has already passed, has other major flaws. For starters, American mega-banks operate worldwide, typically with a significant presence in London and other financial centers. If creditors and depositors of a failed American mega-bank's foreign affiliate run off with the cash they held there, or if a foreign regulator shuts down that affiliate, the US bank would be in an untenable position. Yet courts cannot negotiate understandings with foreign regulators. American regulators can, but only if they can control the timing of the bankruptcy, and otherwise engage in the process.
To be sure, the bankruptcy bill now in play is useful. But it is not robust. It would not allow broad-spectrum, full-scale bankruptcies, in which failing operations are closed under the court's aegis, viable operations are sold, and debts are restructured up and down a company's balance sheet. Rather, the current proposal envisages a limited-scale weekend restructuring, requiring that a precise loan structure be put in place years ahead of time. The bank would be closed on Friday evening, unburdened of pre-positioned evaporating debts over the weekend, and reopened on Monday morning, without (in the best-case scenario) needing a government bailout.
If successful, this kind of rapid-fire bankruptcy process would be valuable. But it has never been tried. To have any chance of re-opening on Monday morning, a bankrupt bank's billions of dollars in long-term debt would already have to be structured in such a way that a bankruptcy court could eliminate it over a weekend.
But bankruptcy judges would have no knowledge in advance of a bank's debt, and they would need more than a weekend to determine whether that debt could be properly stripped out. Government regulators, on the other hand, could do this in advance. And yet, under the current proposal, their official means of doing so would be sharply rolled back.
Bankruptcy, if it works, is a good way for a failing firm to restructure or shrink. But if a failing mega-bank cannot open on Monday morning, the financial system will need backup. Under the current proposal, the absence of a regulatory safety net could result, if the weekend restructuring fails, in a global chaotic free-for-all, just like the one that followed the 2008 Lehman Brothers bankruptcy.
Maintaining financial stability in a crisis is too important for us to pin our hopes on a narrow bankruptcy channel. The courts can help, especially after they have developed a routinized process for restructuring banks, as they have done with airline restructurings. But we should be wary about relying on courts to do things they have never been asked to do before.
The House already voted, precipitously, to replace the regulator-led restructuring system with a weaker court-led setup. Let's hope that wiser heads at the Treasury Department prevail.
A letter to Congress with a similar conclusion was signed by 120 academics with expertise in bankruptcy, banking regulation, finance, or all three.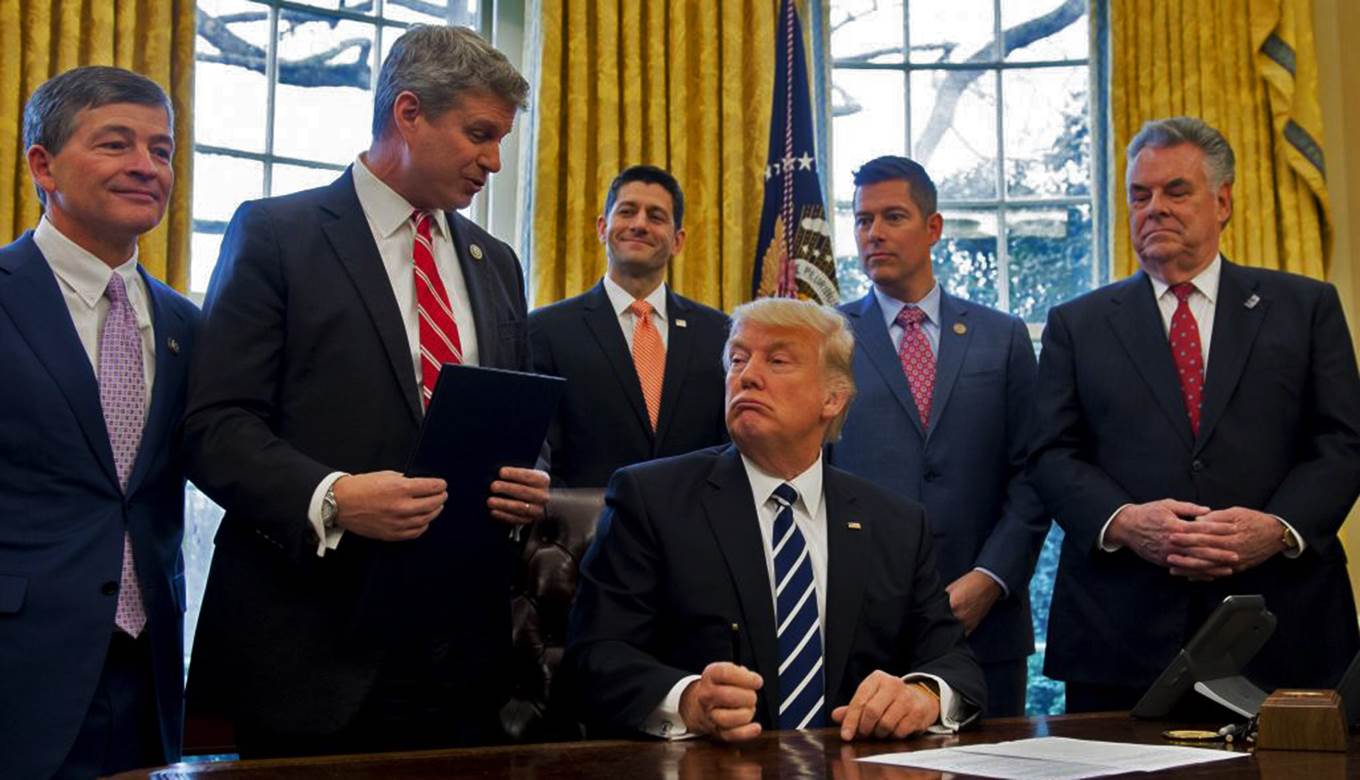 Making Crises Great Again
Although debates about financial regulation tend to focus on quantity, not quality, "more versus less" isn't the issue; the details are. And when it comes to financial reform in the US, President Donald Trump is unlikely to get the details right.
CAMBRIDGE – Debates about financial regulation tend to focus on quantity, not quality. But "more versus less" isn't so much the issue; the details are. And when it comes to financial reform in the United States, President Donald Trump is unlikely to get the details right.
Earlier this month, Trump issued an executive order directing a comprehensive review of the Dodd-Frank financial-reform legislation of 2010. The administration's goal is to scale back significantly the regulatory system put in place in response to the 2008 financial crisis. This is a risky move.
Dodd-Frank's key features – such as higher capital requirements for banks, the establishment of the Consumer Financial Protection Bureau, the designation of Systemically Important Financial Institutions, tough stress tests on banks, and enhanced transparency for derivatives – have strengthened the financial system considerably. Undermining or rescinding them would substantially increase the risk of an eventual recurrence of the 2007-2008 financial crisis.
This is not to say that current legislation could not be improved. The most straightforward way to do that would be to restore some of the worthwhile features of the original plan that have been weakened or negated over the last seven years. Dodd-Frank might, in theory, also benefit from a more efficient tradeoff between the compliance costs that banks and other financial institutions confront and the danger of systemic instability (in areas like the "Volcker Rule" restricting proprietary trading by banks).
But achieving this would be a difficult and delicate task. Contrary to what some in the financial industry seem to believe, there is no evidence that Trump will manage it properly. On the contrary, even before the review of Dodd-Frank gets going, Trump has already gotten financial regulation badly wrong.
As Trump ordered the review of Dodd-Frank, he also suspended implementation, pending review, of the so-called fiduciary rule, adopted, after extensive preparation, by President Barack Obama's administration. The rule, which was supposed to take effect in April, is intended to ensure that professional financial advisers and brokers act in the best interests of their clients when collecting fees to advise them on assets invested through retirement plans.
The need for such a rule is clear. Many investment advisers and brokers are motivated by conflicts of interest to recommend a stock, bond, or fund that is not quite as good as another. For example, the adviser may receive an undisclosed commission or de facto "kickback" for recommending a particular product. It may be the advising firm's own offering. Because most investors assume that their advisers are obliged to act in their best interests, they don't second-guess the recommendations. The end result is underperformance of the saver's retirement account.
Canceling the fiduciary rule would have no purpose other than to maximize financial institutions' profits, at the expense of the average American family. The rule's opponents make the argument that the requirement amounts to government overreach, because it deprives families of choices. This is disingenuous, because it disregards the reason why savers seek the services of financial advisers in the first place: to help them figure out what investments best serve their interests.
A saver could always choose not to hire a financial adviser. Those who believe their judgment to be superior to that of the average investor can choose which individual assets or actively managed funds to buy and sell. Such investors distill information on their own and have no need for a retirement savings adviser to help them sift through the huge variety of financial assets, products, and funds that is available, particularly in a country like the US.
But there are downsides to this approach. Most investors who pursue it buy and sell too often, burn through a lot of money in cumulative transaction costs, and are unrealistically optimistic about their ability to pick winners or time the market.
An alternative, recommended by most economists, would be for savers simply to park their money in broadly diversified low-cost funds, such as the index funds offered by Vanguard. Here, too, there is no need for a professional adviser. Recommended allocations of individuals' total financial wealth are something like 60% equities, 30% bonds, and 10% cash, depending mainly on the saver's degree of risk aversion and need for liquid assets.
Yet many small investors just can't bring themselves to believe that index funds are the best they can do. Recognizing that they lack the time, skills, or interest necessary to invest their savings independently, they seek the services of an investment adviser. They want to discuss their portfolios with an expert, with someone they can trust to give them good advice. But if that expert can't be relied upon to put savers' interests first, why are they collecting fees?
Of course, not all financial advisers act contrary to their clients' interests. Some apply a fiduciary standard in practice, to earn their clients' trust, even though the law does not yet require them to do so. Truly ethical advisers tend to support Obama's fiduciary rule, because the removal of unscrupulous competitors is good for their business.
In this sense, the financial industry is no different from the used-car business. The dealers who would oppose a law preventing them from turning back the odometer are probably the ones engaging in that practice. Honest dealers would favor it as a way to level the playing field. They do not claim that such laws deprive consumers of the "choice" to buy a used car under fraudulent terms.
It is in ordinary Americans' best interest for the fiduciary rule to go into effect in April, as planned. They would be best served if the Trump administration kept its hands off Obama's other financial reforms, too.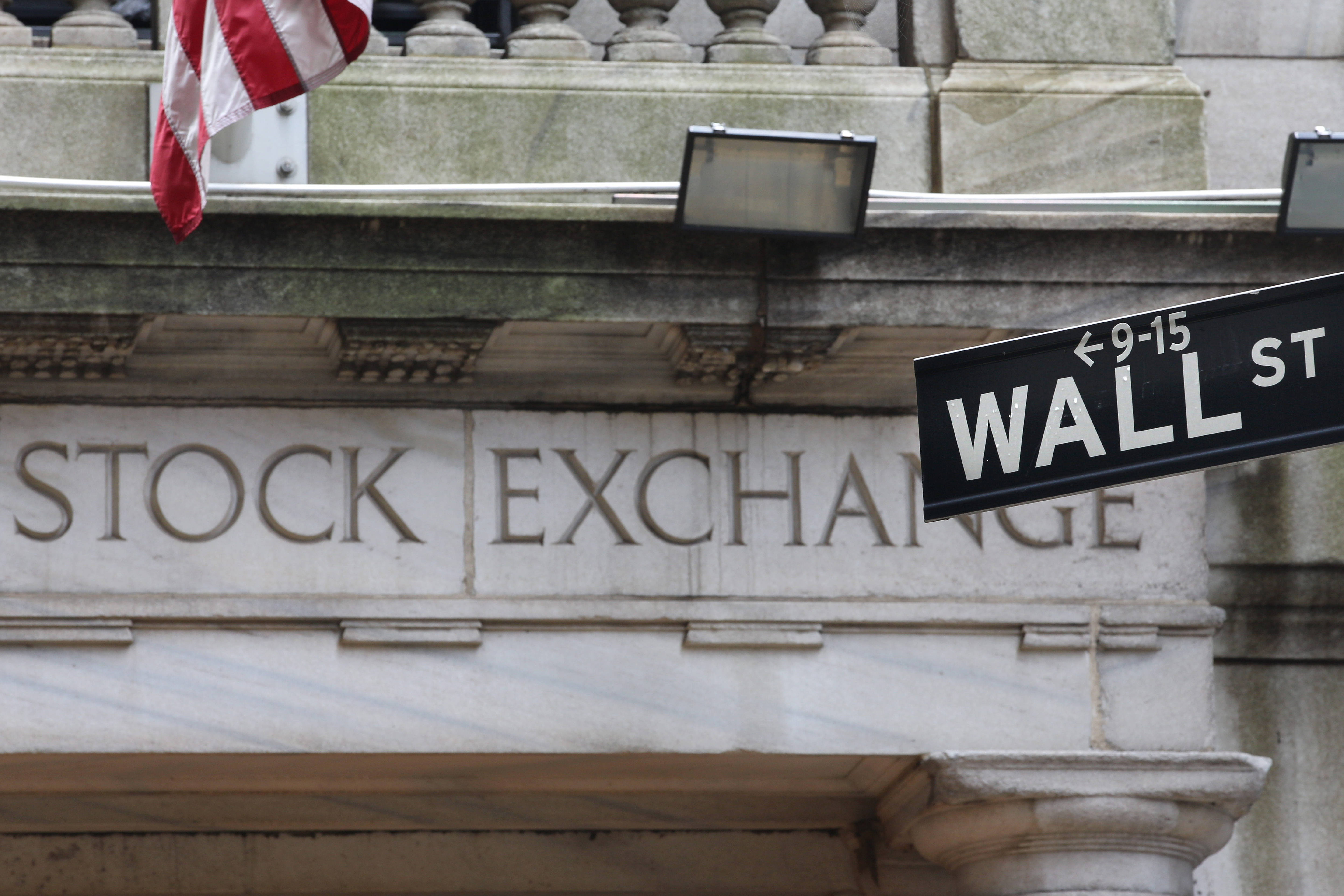 The Republican Bankruptcy Illusion
There is now near unanimity that the United States' Dodd-Frank financial reform legislation, enacted in 2010, did not end the problems associated with some banks being "too big to fail." When it comes to proposed solutions, however, no such consensus exists, and the House Republicans' plan would make things much worse.
WASHINGTON, DC – There is now near-unanimity that the United States' Dodd-Frank financial reform legislation, enacted in 2010, did not end the problems associated with some banks being "too big to fail." When it comes to proposed solutions, however, no such consensus exists. On the contrary, financial regulation has become a key issue in November's presidential and congressional elections.
So who has the more plausible and workable plan for reducing the risks associated with very large financial firms? The Democrats have an agreed and implementable strategy that would represent a definite improvement over the status quo. The Republican proposal, unfortunately, is a recipe for greater disaster than the US (and the world) experienced in 2008.
On the Democratic side, Hillary Clinton's campaign materials and the party platform point to a detailed plan to defend Dodd-Frank and to go further in terms of pressing the largest firms to become less complex and, if necessary, smaller. Banks must also fund themselves in a more stable fashion. If Clinton wins, she will draw strong support from Congressional Democrats – including her rival for the Democratic nomination, Bernie Sanders, and his fellow senator, Elizabeth Warren – when she pushes in this direction.
Some commentators claim that Clinton has been "pulled to the left" on financial regulation during the campaign. But if you look carefully at her statements during this election cycle, they have been, from the very beginning, almost identical to what Warren has been seeking for the past half-dozen years. And these goals are perfectly aligned with what all responsible officials want. Everyone in their right mind wants to prevent the largest banks from getting out of control, shifting risk into shadowy, unregulated activities (on or off their balance sheet), and fleecing consumers.
This is an entirely responsible and sensible agenda. It is opposed, of course, by people who are paid – one way or another – to represent the largest banks.
On the Republican side, Donald Trump's precise intentions are less clear, though he proudly calls himself the "king of debt," which is not particularly encouraging. Huge mountains of debt may help enrich individual property developers or financiers, but they typically add up to trouble for the macroeconomy. It was precisely those mountains that collapsed on the US and global economy in 2008. Many were buried in the Great Recession that followed; many more are still digging out.
Unlike Trump, House Republicans have formulated and published detailed plans that can fairly be compared to what the Democrats have presented. And, in the event of a Trump presidency, financial policy would likely be crafted in large part by the House Financial Services Committee, whose chairman's clearly stated priorities are to reduce consumer protection and remove any effective constraints on big banks' activities.
At the heart of the House Republican strategy is a simple idea: all financial firms should be able to go bankrupt without damaging the rest of the economy and without the government becoming involved. That is fine as a campaign slogan. But there is a major problem with the logic.
In September 2008, Lehman Brothers did go bankrupt – and no form of government support was provided. There were catastrophic consequences for the rest of the financial sector, for the non-financial economy, and for employment.
The House Republicans propose to fix that by amending the bankruptcy code. This, too, sounds good, but what exactly does it mean?
Just promising not to provide a bailout is not credible. The US is a large and powerful country and, when danger hits, investors buy up federal government debt – driving down interest rates. America has a "fortress" balance sheet, as well as one of the most credible central banks in the history of the world.
If the policymakers of the moment think that government or central-bank support will help prevent a global economic meltdown, they will act accordingly. That is what Treasury Secretary Henry Paulson, Federal Reserve Chairman Ben Bernanke, and President George W. Bush (all Republicans) did after the full impact of the Lehman collapse became apparent.
The viability of the Republican bankruptcy proposal boils down to this: who will provide financing to a large complex financial institution – operating globally – while it is being restructured in bankruptcy? The private sector won't provide it. The courts themselves cannot borrow. If there is no financing, the scheme collapses – and we have another "Lehman moment," or worse.
So we must be talking about a scenario in which some part of the federal government, with or without express legislative approval, scrambles to provide an ad hoc loan in the range of tens or hundreds of billions of dollars, via a judge. This is mind-boggling and deeply disturbing.
Think of the business mistakes that will be made and the political backlash. Add the economic distortions implicit in providing so much free downside insurance.
The Democrats are lined up behind an approach to finance that will make the financial system safer, so that it never comes to this point again. The Republicans' plan would only help too-big-to-fail banks. And that help would make them more dangerous.