Should Tech Companies Be More Tightly Regulated?
In the wake of recent high-tech mishaps, do we really need to establish new regulatory principles and agencies to manage emerging risks? While the European Union certainly seems to think so, following its lead could be a costly mistake.
WASHINGTON, DC – In the wake of recent high-profile tech scares, such as a fatality involving an Uber self-driving car and Facebook's alleged mishandling of users' personal data, stricter regulation of the industry – along the lines of, say, the financial sector – has become the policy question du jour. Stock-market values for leading tech companies are down – or perhaps just becoming more volatile – in the light of such concerns.
Obviously, rules regarding motor vehicles need to be examined carefully. In the United States, this is generally a state-level decision, though the federal National Transportation Safety Board has a very good reputation for its investigations and often changes how we think about best practices. The NTSB is investigating the Uber crash and previously assessed a fatality involving a Tesla vehicle.
As for Facebook, press reports suggest that the company may have made some egregious mistakes. One hopes we will learn more about the details of its decision-making on data privacy when its chairman and CEO, Mark Zuckerberg, testifies before Congress, as he has agreed to do.
But responding with tighter regulation at the federal level seems premature, even for these specific activities – let alone for the broader tech sector.
Finance is regulated because of major potential spillover effects: bank failures can bring down the whole economy. That is why safety nets, such as deposit insurance, have been put in place. But the existence of deposit insurance creates room for abuse, in the form of excessive risk taking, because bank executives get the upside if things goes well, and any potential losses are imposed on the insurance fund. Preventing abuse and encouraging appropriate caution requires rules, and the US Federal Deposit Insurance Corporation is one of the world's best examples of how to make these work.
The world of high technology – computer hardware, software, and digital services – is very different. There is plenty of competition for hardware. If one firm gets into trouble, it will not bring down the system. Of course, some policymakers like to favor "national champions" vis-à-vis international competitors; but this raises issues that are different from regulating behavior.
Amazon is a powerful and rising company, spanning multiple activities – now including grocery stores and the delivery of fresh food. But it has plenty of competitors in this area, and existing rules and regulations (such as those covering how food is handled) seem sufficient.
Other digital-based companies, such as Google and Apple, are very strong in specific activities. But they do not exhibit the kind of monopoly pricing behavior that triggers anti-trust action by the government. And it is not clear what other kind of regulation would be helpful to customers.
The European Union is considering more regulation of digital firms, and insisting on greater care for the handling of data may make sense. But the EU also substantially missed out on the round of digital entrepreneurship that began in the 1990s, and it is not generally at the forefront of this sector currently – so few people in the US are rushing to follow its example.
To avoid misunderstanding, let me be clear: not everything is going well with regard to US government policy in this area. In particular, the impending repeal of the "net neutrality" rule by the Federal Communications Commission (FCC) appears to be a major step toward favoring large incumbents and away from making it easy for digital start-ups to prosper quickly. Andy Lippman of the MIT Media Lab has a very good video explainer on this issue, which should be required viewing for policymakers (and voters).
Facebook currently looks like a special case, in the sense that network effects mean millions of people will stick with this service, regardless of how they are treated. And there may have been some misunderstanding or (allegedly) miscommunication regarding how their personal data would be treated. Facebook faces understandable political pressure to change its practices, but what it really needs is new competitors that prove they can be profitable while putting privacy first.
Cryptocurrencies reflect a growing overlap between finance and tech. It would not be a surprise if the US Securities and Exchange Commission determined that a great deal of recent money-raising activity (known as Initial Coin Offerings) in this industry actually amounts to the issuance of securities, which would trigger the application of various rules and requirements. But such a decision would not amount to new regulation – just the application of existing regulations. The principles applied by securities regulators since the 1930s remain sensible: protect investors and require sufficient disclosure of all the risks involved in an investment.
The same is true of self-driving cars. There were 40,000 road fatalities in 2016 in the US, and more than one million worldwide, according to the latest World Health Organization data. As in all previous years, human error of various kinds was responsible for most of these deaths. Reducing road fatalities is an important goal, and the growing engagement of tech companies (and competition with the established auto companies) should be welcomed, in the interest of improving road safety. Here, too, existing regulatory principles, and the agencies that apply and enforce them, should be given an opportunity to prove themselves.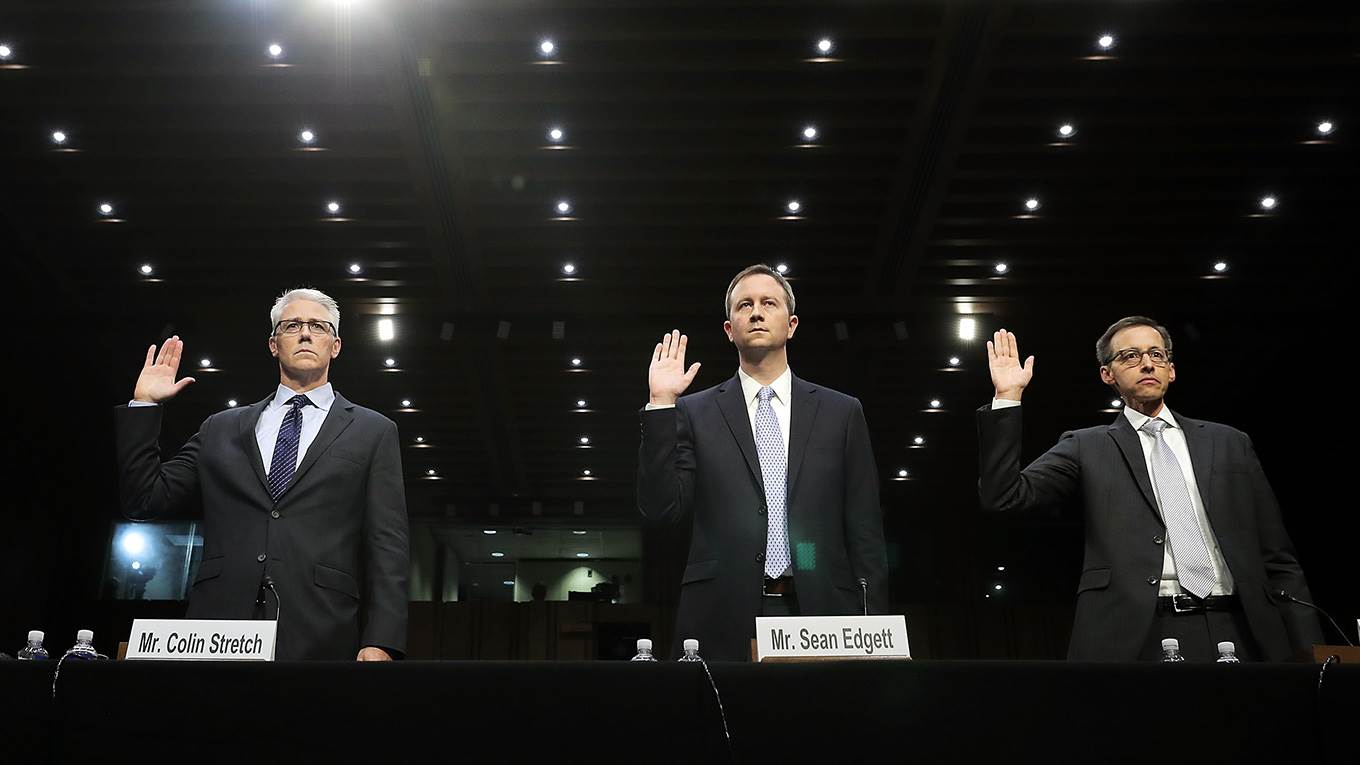 Big Tech Meets Big Government
In an ideal world, major tech companies would recognize and adjust to their growing systemic importance in step with external actors, including governments and consumers, thereby striking the right balance between innovation, consumer benefits and protection, and national security. But this is not an ideal world.
SINGAPORE – Impressive quarterly results from the biggest technology companies show that they are nowhere near saturating their consumer markets, exhausting their innovation cycles, or reaching growth maturation. Dig a little deeper, and those reports also illustrate the sector's substantial and growing systemic importance. Yet, for the tech sector, there is a distinct downside to this development.
With increased systemic importance often comes greater scrutiny. And, indeed, today's prosperous and innovative tech giants now face the prospect of redoubled efforts to regulate and tax their activities. The longer it takes for these companies to recognize their systemic importance, the greater the likelihood of a more powerful backlash by governments and the public, hurting the companies and undermining their ability to continue producing innovations that genuinely boost consumers' wellbeing.
When the tech sector began its evolution toward systemic importance, it comprised a collection of hungry start-ups possessing breakthrough technologies. Beyond disrupting existing economic sectors and activities, these technologies ended up producing new demand for the altogether new goods and services that they enabled.
Tech companies' track record – time and again proving their capacity for exceptional growth – enables them to attract massive investment. They are thus able not only to strengthen their market position in their core activities, but also to develop innovative capabilities in new areas, by taking over smaller competitors, whether actual or prospective. And some are even able to self-disrupt repeatedly – and thus consistently to remain at the technological frontier.
Fueling Big Tech's remarkable growth further, many of these companies' services are ostensibly free, facilitating quick adoption by consumers. It helps that these services often can be provided as seamlessly abroad as they are within their country of origin, to the point that the very concept of "abroad" has become rather elastic.
Over time, the major tech companies' rapid accumulation of market power has led to the rise of oligopolies in some sectors, and monopoly players in a few. Their social, economic, and even political influence has soared in some cases. Facebook and Twitter, for example, played a pivotal role in galvanizing protesters during the Arab Spring uprisings of 2011.
This raises serious risks: as beneficial as Big Tech's innovations are, they can also serve as important channels for state or non-state actors to bring about their own disruptions. In the run-up to last year's presidential election in the United States, some social media platforms inadvertently enabled the spread of disinformation. More menacing, extremists like the Islamic State have relied on social media for recruitment and propaganda purposes.
It should come as no surprise that Big Tech firms tend to move much faster than governments and regulators. As such, what began as a laissez-faire attitude of benign neglect– largely a result of ignorance and inattention – is evolving into something more forceful. As tech firms reach systemic importance, attitudes toward them change markedly.
This shift has become increasingly apparent in recent years, as major tech firms have faced intensifying scrutiny of their competitive practices, tax behavior, data uses, and privacy policies. Broader questions about their contributions to labor displacement and effects on wage growth have also arisen, even as societies increasingly recognize that technological disruption implies the need for education reform and improvements in skills acquisition and retraining.
Yet the tech sector itself still seems to underestimate its growing systemic importance. As a result, firms can lag in recognizing the need to update their operations, resources, and mindsets to reflect their shift from small disruptor to powerful incumbent. That means building more comprehensive and integrated business models, informed by experienced talent with expertise in a broader array of areas, in order to move beyond these companies' laser focus on innovation.
The longer this process takes, the greater the risk that tech firms will lose control of the narrative. Beyond fueling a rise in outside monitoring, regulation, and supervision, there is the risk of a consumer backlash – or even the further exploitation of innovations by malicious actors.
In an ideal world, major tech companies would recognize and adjust to their changing role in step with external actors, including governments and consumers, thereby striking the right balance between innovation, consumer benefits and protection, and national security. But this is not an ideal world. And, so far, internal and external forces have been out of sync, in terms of perceptions, capabilities, and actions. Add to that conscious and unconscious biases and considerable temptation for political manipulation, and the risks become only more profound.
Big Tech can and should play a larger role in helping the entire economy to evolve in an orderly and mutually beneficial manner. This will require, first and foremost, that they internalize their own systemic importance, and adjust their perspectives and behaviors accordingly. But it will also demand far better communication, with firms' objectives and operations becoming much more transparent. And, finally, it will call for a commitment to enhanced monitoring both of themselves and of their peers, together with more effective collective action, as appropriate.
If the tech sector fails to make such changes, government oversight and regulation will inevitably intensify. And it is far from certain that the net result will be positive for society, much less for business.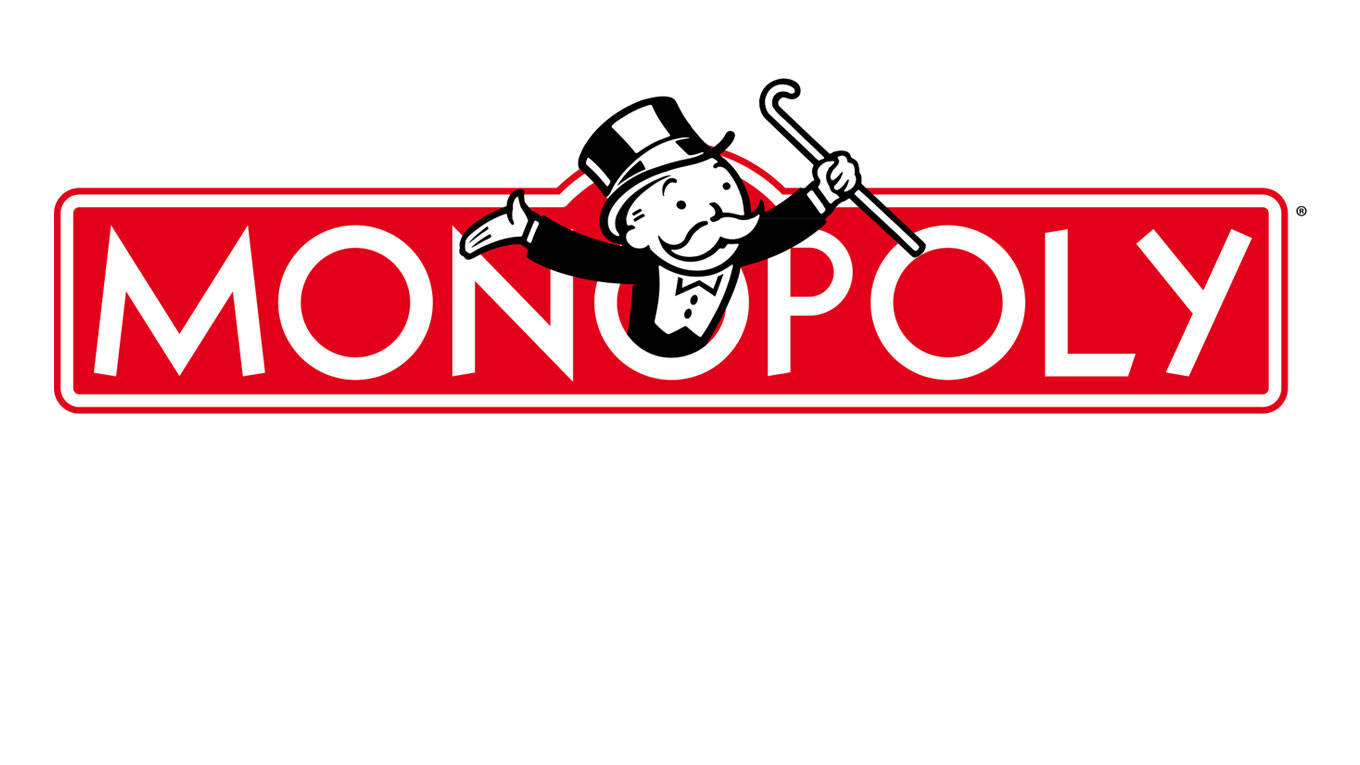 The New Monopolists
While innovations in information technology have transformed how people live, work, and connect, the IT industry's growth pattern has contributed to a widening gap between rich and poor. Addressing it will require new taxation schemes and modernization of antitrust legislation.
STANFORD – For more than 30 years in advanced economies, particularly the United States, wealth and income inequality have increased, real (inflation-adjusted) wages have risen slowly, and retirees have faced declining interest rates on savings. This has occurred while corporate profits and stock prices have risen sharply. Now, research I have conducted shows that these changes were primarily caused by the rise in modern information technology (IT).
IT has impacted the economy in myriad ways; the computer, the Internet, and mobile technology have transformed media, online retailing, the pharmaceutical industry, and countless other consumer-related services. IT has improved life enormously.
But, by enabling the rise of monopoly power, and by facilitating barriers to entry, the growth of IT has also had major negative economic, social, and political side effects, including the proliferation of "fake news."
For starters, the very structure of the IT sector allows for the formation of monopoly power. IT has improved the processing, storage, and transmission of data, and IT innovators are the sole owners of major information channels that they actively work to prevent competitors from using.
IT firms could defend their monopoly power through patents or by copyrighting intellectual property. But these routes require making trade secrets public. So, for strategic reasons, many firms forego legal protections, and consolidate a dominant market position by issuing ongoing software updates that, by default, serve as barriers that are difficult for competitors to breach. When potential new technologies emerge, bigger firms often acquire their challengers, either to develop the competing technologies on their own, or to suppress them.
Once an innovative firm establishes platform dominance, size becomes an advantage. Because the cost of processing and storing information has declined in recent years, a firm with a size advantage has smaller operating costs, and profits rise rapidly as the number of users multiplies (Google and Facebook are good examples). These cost and economies-of-scale advantages are almost impossible for competitors to overcome.
In addition, because these firms derive their power from information, their positions are enhanced by their ability to use their customers' private information as a strategic asset. Indeed, many IT platforms are not producers in the traditional sense; they are public utilities that enable coordination and information-sharing among users in diverse fields. In short, IT enables the creation of barriers to market entry, and then encourages leading firms to become further entrenched. With the pace of IT innovation increasing, monopoly power is also rising.
In a recent paper measuring the economic effects of monopoly power, I approximated normal levels above which profits or stock values are not purely chance events, but rather reflective of monopoly power. With these levels, I measured the monopoly component of total stock values – what I call "monopoly wealth" – and of monopoly profits or rent. I then sought to determine how monopoly wealth and rent have evolved.
The figure below shows monopoly wealth as a percentage of total stock-market value between 1985 and 2015. As the data show, there was no monopoly wealth in the 1980s. But as the IT industry developed, monopoly wealth rose dramatically; it reached 82% of total stock-market value – equivalent to some $23.8 trillion – in December 2015. This is the extra wealth gained by rising monopoly power, and it is continuing to grow.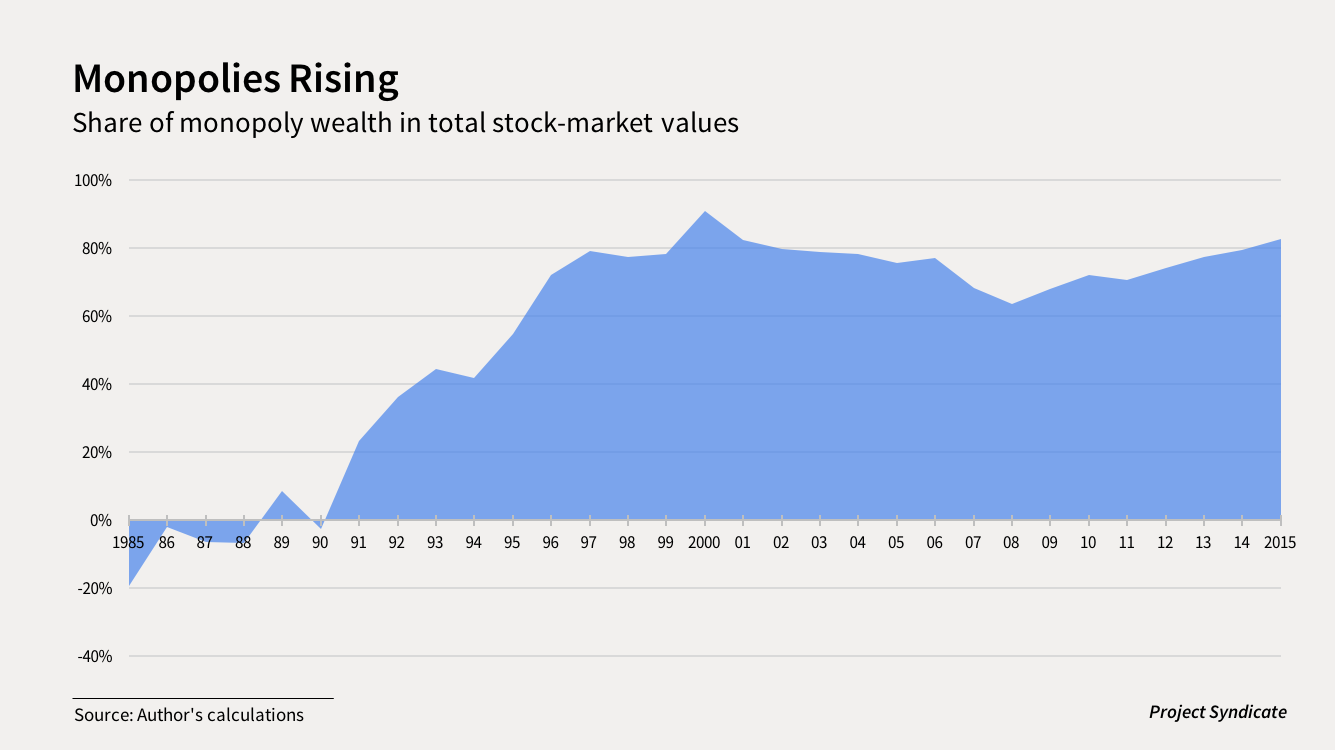 To put in perspective the percentage of monopoly wealth, consider the related sharp rise in corporate leverage. In 1960, the percentage of all real corporate assets financed by debt was less than 20%. By 2015, that share had risen to about 80%, meaning that most capital held by public corporations today is owned and traded by bondholders. In other words, investors have agreed to finance corporate debt by using monopoly wealth as collateral, and most trading in the stock market can therefore be thought of as traded ownership of monopoly wealth.

As the table below shows, nine of the ten firms with the largest monopoly wealth in December 2015 are IT-related, focusing on mobile communications, social media, online retailing, and drugs. Similarly, most monopoly wealth among the top 100 firms, is being created by companies transformed by IT.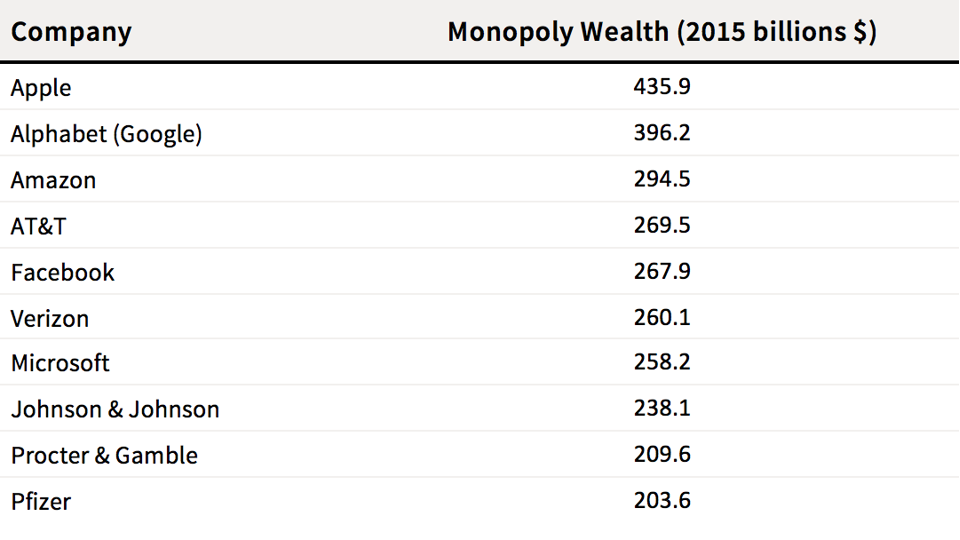 Income created by firms with monopoly power is divided into three types: labor income, normal interest income paid to capital, and monopoly profits. The data show that in the 1970s and early 1980s, monopoly profits were negligible. But since 1984, the share of monopoly profits has risen steadily; it reached 23% of total income produced by American corporations in 2015. This means that during the three decades before 2015, monopoly power caused the combined shares of wages and normal interest on capital to decline by 23%.

Rising productivity and capital accumulation increases wages and capital income, but monopoly power reduces these income shares. This partly explains why, during the 1985-2015 period, wages exhibited sluggish growth and retirees faced declining interest rates on their savings.
Why, then, has rising monopoly power in the IT sector caused income and wealth to concentrate in fewer hands, leading to an increase in personal income and wealth inequality?
One part of the answer is that rising monopoly power increased corporate profits and sharply boosted stock prices, which produced gains that were enjoyed by a small population of stockholders and corporate management. But, given that many IT entrepreneurs were young at the start of their careers, with limited ownership of stocks, a more refined explanation is needed.
Since the 1980s, IT innovations have largely been software-based, giving young innovators an advantage. Additionally, "proof of concept" studies are typically inexpensive for software innovations (except in pharmaceuticals); with modest capital, IT innovators can test ideas without surrendering a major share of their stock. As a result, successful IT innovations have concentrated wealth in fewer – and often younger – hands.
This was not true in the twentieth century, when major innovations in leading sectors such as automobiles required large investments of risk capital. With more investors needed, the wealth created was distributed more broadly.
The negative side effects of IT are not well understood, and public discussion of how to regulate the sector is urgently needed. Three considerations are critical. First, because most technology-based monopoly power does not violate existing antitrust laws, regulating IT will require new measures to weaken monopolies. New concepts of the public interest are also needed for regulating new public information channels such as social networks. Second, standard views of business income and wealth taxation will need to be adapted to account for IT firms' monopoly power. And, third, laws intended to protect private information should be reevaluated to ensure that IT companies are unable to profit from exploiting and manipulating it.
Above all, the public must develop a deeper understanding of the economic effects of IT, particularly how technologies that have improved the lives of so many are enriching the lives of so few.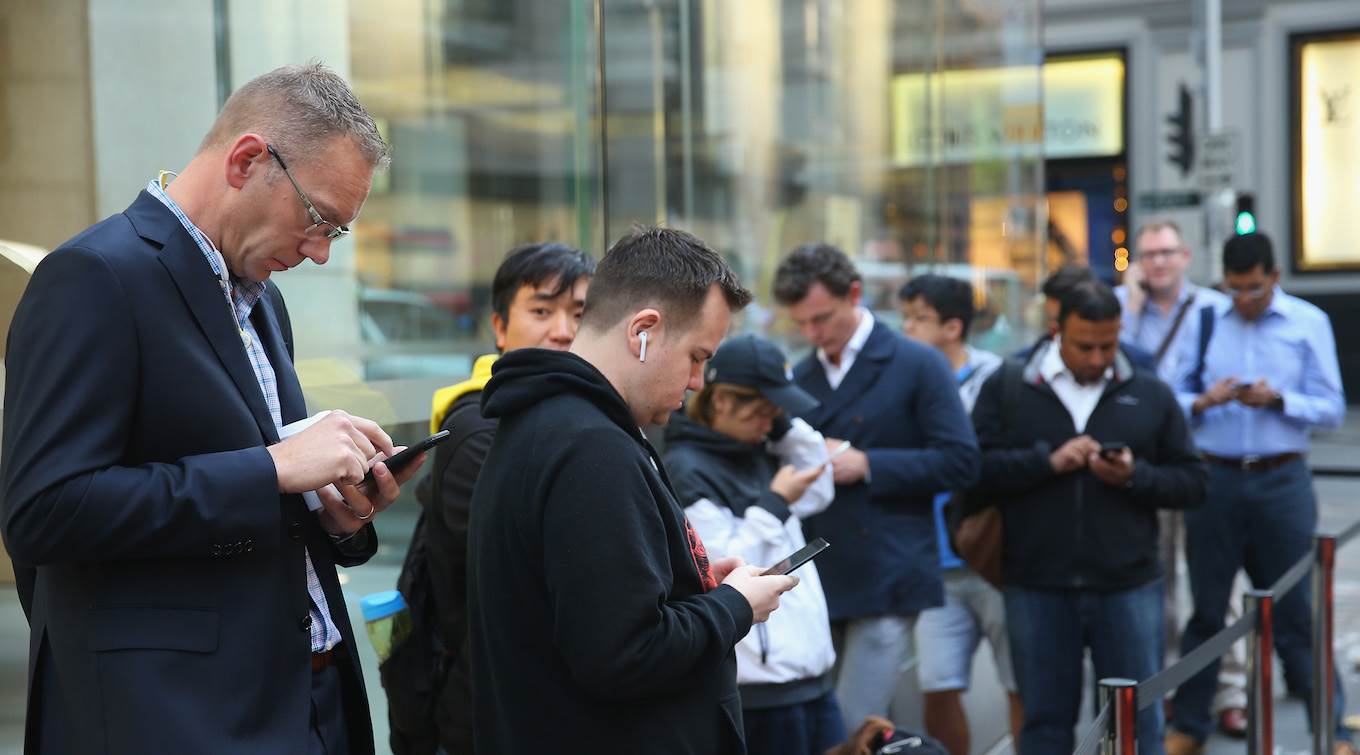 The Social Media Threat to Society and Security
It takes significant effort to assert and defend what John Stuart Mill called the freedom of mind. And there is a real chance that, once lost, those who grow up in the digital age – in which the power to command and shape people's attention is increasingly concentrated in the hands of a few companies – will have difficulty regaining it.
MUNICH – The current moment in world history is a painful one. Open societies are in crisis, and various forms of dictatorships and mafia states, exemplified by Vladimir Putin's Russia, are on the rise. In the United States, President Donald Trump would like to establish his own mafia-style state but cannot, because the Constitution, other institutions, and a vibrant civil society won't allow it.
Not only is the survival of open society in question; the survival of our entire civilization is at stake. The rise of leaders such as Kim Jong-un in North Korea and Trump in the US have much to do with this. Both seem willing to risk a nuclear war in order to keep themselves in power. But the root cause goes even deeper. Mankind's ability to harness the forces of nature, both for constructive and destructive purposes, continues to grow, while our ability to govern ourselves properly fluctuates, and is now at a low ebb.
The rise and monopolistic behavior of the giant American Internet platform companies is contributing mightily to the US government's impotence. These companies have often played an innovative and liberating role. But as Facebook and Google have grown ever more powerful, they have become obstacles to innovation, and have caused a variety of problems of which we are only now beginning to become aware.
Companies earn their profits by exploiting their environment. Mining and oil companies exploit the physical environment; social media companies exploit the social environment. This is particularly nefarious, because these companies influence how people think and behave without them even being aware of it. This interferes with the functioning of democracy and the integrity of elections.
Because Internet platform companies are networks, they enjoy rising marginal returns, which accounts for their phenomenal growth. The network effect is truly unprecedented and transformative, but it is also unsustainable. It took Facebook eight and a half years to reach a billion users, and half that time to reach the second billion. At this rate, Facebook will run out of people to convert in less than three years.
Facebook and Google effectively control over half of all digital advertising revenue. To maintain their dominance, they need to expand their networks and increase their share of users' attention. Currently they do this by providing users with a convenient platform. The more time users spend on the platform, the more valuable they become to the companies.
Moreover, because content providers cannot avoid using the platforms and must accept whatever terms they are offered, they, too, contribute to the profits of social media companies. Indeed, the exceptional profitability of these companies is largely a function of their avoiding responsibility – and payment – for the content on their platforms.
The companies claim that they are merely distributing information. But the fact that they are near-monopoly distributors makes them public utilities and should subject them to more stringent regulation, aimed at preserving competition, innovation, and fair and open access.
Social media companies' true customers are their advertisers. But a new business model is gradually emerging, based not only on advertising but also on selling products and services directly to users. They exploit the data they control, bundle the services they offer, and use discriminatory pricing to keep more of the benefits that they would otherwise have to share with consumers. This enhances their profitability even further, but the bundling of services and discriminatory pricing undermine the efficiency of the market economy.
Social media companies deceive their users by manipulating their attention, directing it toward their own commercial purposes, and deliberately engineering addiction to the services they provide. This can be very harmful, particularly for adolescents.
There is a similarity between Internet platforms and gambling companies. Casinos have developed techniques to hook customers to the point that they gamble away all of their money, even money they don't have.
Something similar – and potentially irreversible – is happening to human attention in our digital age. This is not a matter of mere distraction or addiction; social media companies are actually inducing people to surrender their autonomy. And this power to shape people's attention is increasingly concentrated in the hands of a few companies.
It takes significant effort to assert and defend what John Stuart Mill called the freedom of mind. Once lost, those who grow up in the digital age may have difficulty regaining it.
This would have far-reaching political consequences. People without the freedom of mind can be easily manipulated. This danger does not loom only in the future; it already played an important role in the 2016 US presidential election.
There is an even more alarming prospect on the horizon: an alliance between authoritarian states and large, data-rich IT monopolies, bringing together nascent systems of corporate surveillance with already-developed systems of state-sponsored surveillance. This may well result in a web of totalitarian control the likes of which not even George Orwell could have imagined.
The countries in which such unholy marriages are likely to occur first are Russia and China. Chinese IT companies in particular are fully equal to the US platforms. They also enjoy the full support and protection of President Xi Jinping's regime. China's government is strong enough to protect its national champions, at least within its borders.
US-based IT monopolies are already tempted to compromise themselves in order to gain entrance to these vast and fast-growing markets. These countries' dictatorial leaders may be only too happy to collaborate with them, in the interest of improving their methods of control over their own populations and expanding their power and influence in the United States and the rest of the world.
There is also a growing recognition of a connection between the dominance of the platform monopolies and rising inequality. The concentration of share ownership in the hands of a few individuals plays some role, but the peculiar position occupied by the IT giants is even more important. They have achieved monopoly power while also competing against one another. Only they are big enough to swallow start-ups that could develop into competitors, and only they have the resources to invade one another's territory.
The owners of the platform giants consider themselves the masters of the universe. In fact, they are slaves to preserving their dominant position. They are engaged in an existential struggle to dominate the new growth areas that artificial intelligence is opening up, like driverless cars.
The impact of such innovations on unemployment depends on government policies. The European Union, and particularly the Nordic countries, are much more farsighted than the United States in their social policies. They protect the workers, not the jobs. They are willing to pay for retraining or retiring displaced workers. This gives workers in Nordic countries a greater sense of security and makes them more supportive of technological innovations than workers in the US.
The Internet monopolies have neither the will nor the inclination to protect society against the consequences of their actions. That turns them into a public menace, and it is the regulatory authorities' responsibility to protect society against them. In the US, regulators are not strong enough to stand up to the monopolies' political influence. The EU is better positioned, because it doesn't have any platform giants of its own.
The EU uses a different definition of monopoly power from the US. Whereas US law enforcement focuses primarily on monopolies created by acquisition, EU law prohibits the abuse of monopoly power regardless of how it is achieved. Europe has much stronger privacy and data protection laws than America.
Moreover, US law has adopted a strange doctrine that measures harm as an increase in the price paid by customers for services received. But that is almost impossible to prove, given that most giant Internet platforms provide a majority of their services for free. Moreover, the doctrine leaves out of consideration the valuable data that platform companies collect from their users.
The EU Commissioner for Competition Margrethe Vestager is the champion of the European approach. It took the EU seven years to build a case against Google. But, as a result of its success, the process of instituting adequate regulation has been greatly accelerated. Moreover, thanks to Vestager's efforts, the European approach has begun to affect attitudes in the US.
It is only a matter of time before the global dominance of the US Internet companies is broken. Regulation and taxation, spearheaded by Vestager, will be their undoing.