The Way Out of Argentina's New Crisis
Recently, Argentina suffered another textbook attack on its currency and was forced to seek help from the IMF. With markets calm for a fortnight, now is the time to assess what went wrong, and what the country can – and must – do to prevent instability from returning.
SANTIAGO – The late MIT economist Rüdiger Dornbusch used to tell his students in the 1980s that there are four kinds of countries: rich, poor, Japan, and Argentina. No one frets anymore about Japan buying its way to world domination. But the world is worrying again about Argentina.
The country has just suffered another textbook attack on its currency. On April 24, the yield on ten-year US Treasury bonds broke 3% for the first time since 2014. On the same day, investors began dumping Argentine pesos and seeking the security of a surging dollar. To stabilize its currency at a much-depreciated rate, Argentina had to jack up interest rates to 40% and seek help from the International Monetary Fund.
After all the turmoil, markets have been calm for a fortnight. Now is the time to assess what went wrong, and what the country can – and must – do to prevent instability from returning.
Since December 2015, a market-friendly reformer has governed Argentina. Compared to the crooks and demagogues who preceded him in office (not long ago, one was filmed stashing millions in cash behind the altar of a local monastery), President Mauricio Macri and his team of well-trained technocrats are a massive improvement. Because none of Macri's team had previously held national office, analysts and investors initially underestimated their political skills. Until now, Macri has shown he can be an able administrator and an astute politician.
The currency crisis could not have happened to a nicer guy. But it did.
It all began with an ill-fated press conference last December, at which the 2018 inflation target was relaxed from 8-12% to 15%. The new figure was a reasonable admission that the earlier target could not be reached without wrecking the economy. But having Macri's chief of staff seated at the table during the announcement, alongside the economic team, raised concerns of political meddling. Two subsequent interest-rate cuts, totaling 150 basis points, did not help credibility.
Argentina's monetary policy is based on inflation targeting and a floating exchange rate. But in late March, concerned by the effect of a weakening currency on inflation, the central bank once again began intervening, and appeared to be fixing the exchange rate at around 20 pesos per dollar. Investors naturally asked whether this amounted to a change in policy regime.
Mindful of a long history of failed attempts at economic "shock therapy," Macri decided to fix the fiscal mess he inherited only gradually. He cut fuel and power subsidies and some unnecessary expenditures, but also decided – quite reasonably – to reduce export taxes in order to spur growth. The result is that the fiscal deficit has fallen, but still hovers at 5.5% of GDP. The government has had to borrow abroad massively to cover the shortfall.
Critics claim that the fiscal adjustment was too slow for comfort, yet markets seem unconcerned that in neighboring Brazil the headline budget gap is 8% of GDP. Yes, Argentina's current-account deficit exceeds 5% of GDP, while Brazil's external position is nearly balanced. But that only shows that Argentina's private sector is investing what it saves, while Brazil's private firms are deleveraging fast and investing very little, if at all.
In Argentina, gradual fiscal adjustment seemed like a plausible strategy until US interest rates spiked and the dollar surged. With concerns over emerging-market creditworthiness making a comeback, Argentina and Turkey were first in line to take the hit.
But while the Turkish government has dithered and the situation there continues to deteriorate, Argentine authorities bit the bullet and took decisive action. Going to the IMF imposes a political cost, but it had to be done: only with sufficient firepower can Argentina convince investors that debts will be paid and the currency will not keep plunging. Shock and awe is now the name of the game.
The sharp rise in domestic interest rates was necessary not only to stabilize the currency, but also to make it attractive for investors to roll over large amounts of peso bonds coming due in early May. The rollover succeeded, and the peso stabilized at 25 per dollar. What comes next?
The carry trade today is very attractive, especially for longer-maturity securities, because the break-even point occurs at the most depreciated real exchange rate in decades. If the Argentine peso turns out to be stronger than that in real terms, which it probably will, investors stand to profit handsomely. So the smart money right now is betting on the peso, not against it.
But interest rates at 40% cannot be sustained for long without harming credibility. Markets must be persuaded that a gradual reduction in rates is both plausible and sustainable. To avoid an unsustainable snowball, the central bank is likely to lower interest rates gradually after the details of the IMF package are announced. One bit of good news is that rollover risk on domestic bonds is not nearly as high as some newspaper headlines have suggested, because the lion's share is held by local banks and public-sector entities that have large and stable liquidity needs.
The IMF, for its part, must move quickly. But it also must understand that too abrupt a fiscal adjustment can cause a political backlash that jeopardizes the credibility of the overall package. The Peronist opposition, until now weakened and divided, is hoping to make a comeback by triggering protests against budget cuts and additional energy-price adjustments. The Fund, precisely because it is an international institution that is above local politics, should be careful not to give one of the competing sides all the ammunition it needs in the run-up to the October 2019 presidential election.
None of this amounts to handing the Argentine authorities a blank check. In addition to some additional fiscal tightening, the Fund should insist that the authorities clarify the rules of the exchange-rate regime as the emergency recedes. Occasional interventions when the exchange rate is severely misaligned are not uncommon under inflation targeting and floating rates. It is incumbent upon the central bank to ensure that market participants understand this.
The success of a liberal reformist approach in Argentina matters far beyond the country's borders. Populists of the right and the left, some with authoritarian leanings, lead opinion polls in Brazil and Mexico ahead of presidential elections in both countries later this year. With populists already holding power in the US, Europe, and Asia, their return in Latin America's two most populous countries would have global ramifications. With the right policies and strong support from the international community, Argentina can show that another way is possible.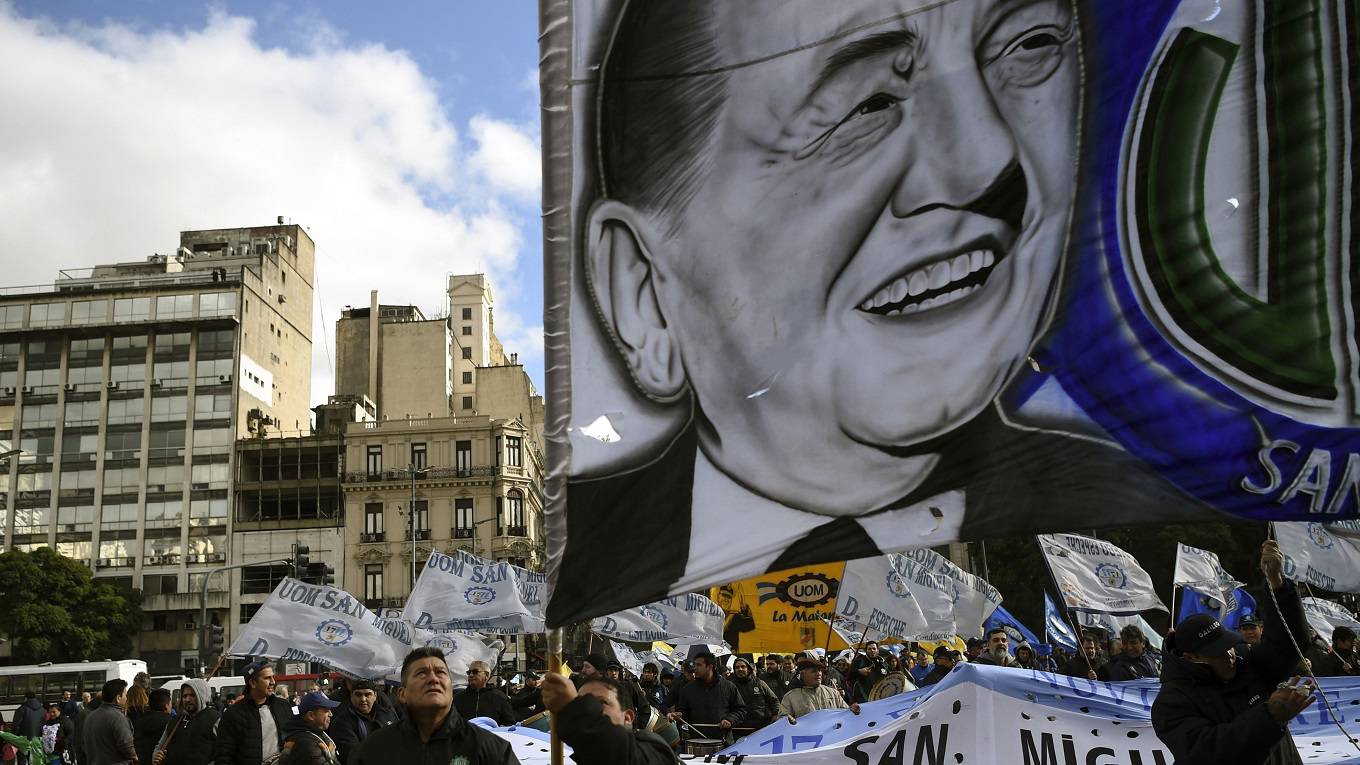 The Roots of Argentina's Surprise Crisis
A change in macroeconomic policies will not be sufficient to set Argentina on a path of inclusive and sustained economic development. But, as last month's currency scare showed, abandoning the approach adopted by President Mauricio Macri's administration at the end of 2015 is a necessary step.
NEW YORK – The currency scare that Argentina suffered last month caught many by surprise. In fact, a set of risky bets that Argentina's government undertook starting in December 2015 increased the country's vulnerability. What was not clear was when Argentina's economy would be put to the test. When the test came, Argentina failed.
Argentina had to address a number of macroeconomic imbalances when President Mauricio Macri took office at the end of 2015. Early measures included the removal of exchange-rate and capital controls and the reduction of taxes on commodity exports. Argentina also recovered access to international credit markets following a settlement with so-called vulture funds over a debt dispute that had lasted more than a decade.
The government undertook a new macroeconomic approach based on two pillars: gradual reduction of the primary fiscal deficit, and an ambitious inflation-targeting regime that was supposed to bring annual price growth down to a single-digit rate in just three years.
Markets cheered. The prevailing view, eagerly promoted by Argentina's government, was that the country had done what was necessary to achieve sustainably faster economic growth. Presumably, foreign direct investment would flow in. But it did not.
Instead, Argentina suffered stagflation in 2016, followed by a debt-based recovery in 2017. That led to a surge in imports that was not accompanied by a proportional increase in exports, widening the current-account deficit to 4.6% of GDP and sowing doubt about the virtues of the new approach.
Then, a few weeks ago, markets stopped cheering, expectations soured, and capital fled. The peso depreciated 19% against the US dollar in just the first three weeks of May.
Contrary to Macri's hopes, his reforms attracted mainly short-term portfolio capital and financing in the form of bonds, both in foreign and domestic currency, rather than foreign direct investment. Argentina's central bank bears a significant share of the responsibility; while its approach proved largely ineffective in reducing inflation to the target level (the annual rate is still at about 25%), high interest rates encouraged inflows of speculative capital, which worsened the external imbalances and heightened Argentina's vulnerability to external shocks.
As part of their inflation-targeting approach, the central bank has been sterilizing a large share of the increases in the monetary base through the sale of central banks bonds (LEBACS). This means that the public sector has been effectively financing through short-run central bank debt issuance the largest part of the sizable primary fiscal deficit (4.2% and 3.83% of GDP in 2016 and 2017, respectively). The issuance of LEBACS has been massive, soaring by 345% since December 2015. This might have been sustainable had early expectations of Argentina's prospects been validated.
There were obviously trade-offs. Less aggressive sterilization would have contained the growth in central bank debt that has now proven to be so risky, and it would have prevented upward pressure on the exchange rate; but it would have led to higher inflation. Nonetheless, attempting to reduce inflation and the fiscal deficit at similar speeds would have been a more prudent approach. After all, macroeconomic policy decisions should not be made on the basis of the most optimistic scenario when the cost of missed expectations is large.
The currency crisis finally revealed Argentina's vulnerabilities. Looking ahead, the country will be exposed to several different sources of risk. First, there is still a large stock of LEBACS. And every time a significant portion of that debt falls due, Argentina will be a hostage of financial markets' mood. This will increase the expected exchange-rate volatility, which may create opportunities for speculative financial investments, but will discourage investments in the real economy. Second, because the public sector's foreign-currency-denominated debt is much higher than it was two years ago, the increase in exchange-rate risk will also call into question the sustainability of public-sector debt.
To assess where Argentina is heading after the crisis requires highlighting several salient elements of how the episode was managed. First, the central bank lost 10% of its total stock of foreign-exchange reserves in just a month. Second, the annual nominal interest rate on the LEBACS was raised to 40% – the highest in the world, and a move that risks creating a snowball of central-bank debt. Third, and most shocking for Argentines, Macri announced that the country would seek a stand-by agreement with the International Monetary Fund.
Thus, if Argentina's public sector falls into a state of debt distress in the coming years, it will have to submit to the tutelage of the IMF – a creditor in itself, but also an institution that is dominated by international creditors. At that point, the conditionality that the IMF typically imposes in exchange for financing could cause severe damage.
Most worrisome is that the inflation-targeting approach that has exacerbated Argentina's external imbalances has been reaffirmed. It would thus not be surprising if a new cycle of real exchange-rate appreciation starts in 2019. With a presidential election next year, that would be good news for Macri; but it would not bode well for Argentina's future.
Ultimately, because Macri's approach to putting Argentina's economy on a sustained growth path has so far failed, and has increased the country's dependence on international creditors, his administration still faces the challenge of avoiding a debt crisis. To protect economic activity and redress vulnerabilities, the strategy of gradually reducing the primary fiscal deficit should be maintained. But, to save Argentina from an increase in external imbalances affecting the sustainability of external public debt, monetary policy must change. That means finally recognizing that attempting to reduce inflation at a much faster rate than the fiscal deficit entails costly risks. The prudent path also requires a gradual reduction in the stock of LEBACS, recognizing that greater inflationary pressure in the short term is the price of minimizing the risk of higher external imbalances and larger exchange-rate depreciations down the road.
And it would certainly be a mistake to continue reducing the tax on soybean exports, as Macri's administration has announced it will do. Further tax cuts would increase the deficit, while benefiting a sector that already enjoys rents.
A change in macroeconomic policies is not sufficient to set Argentina on a path of inclusive and sustained economic development; but it is necessary. At the outset of Macri's administration, there were warnings that he had chosen a high-risk approach. Unfortunately, those warnings were ignored. The strategy we are recommending is not without its own risks. But we are convinced that it offers a viable and sounder path forward.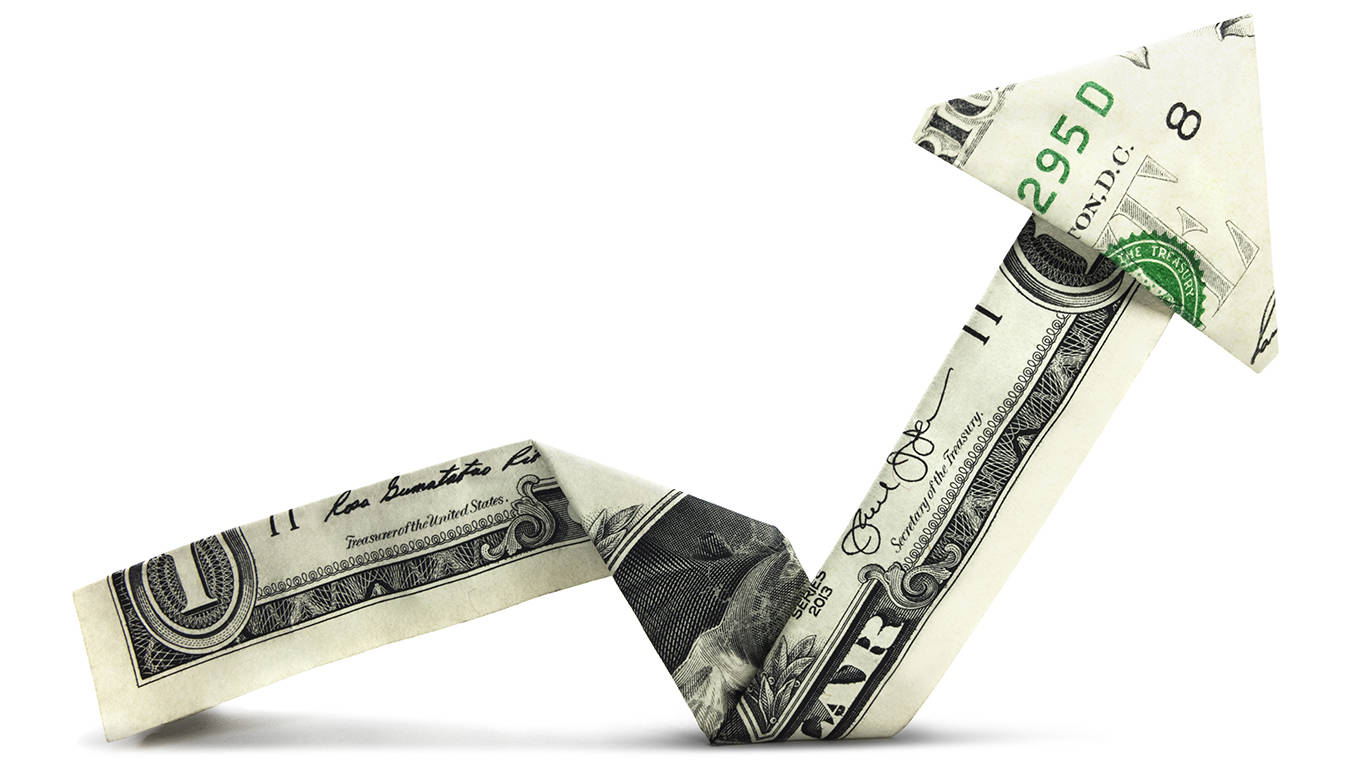 Managing the Risks of a Rising Dollar
Some may view the US dollar's appreciation as consistent with a longer-term rebalancing of the global economy. But, as Argentina's recent request for IMF financing starkly demonstrates, a sharp and sudden dollar appreciation risks unbalancing things elsewhere.
NEWPORT BEACH – Argentinian President Mauricio Macri's government has asked the International Monetary Fund for a loan that it hopes can stem a peso rout that has driven up interest rates, will slow the economy, and threatens the reform program. This reversal of fortune for the economy partly, though far from fully, reflects broader pressure created by the US dollar's recent appreciation – a process that is set to accelerate, because both monetary-policy and growth differentials are now favoring the United States.
For a while now, the US Federal Reserve has been well ahead of other systemically important central banks in normalizing monetary policy – that is, raising interest rates, eliminating large-scale asset purchases, and starting the multi-year process of shrinking its balance sheet. This was amplified this year by another catalyst of the dollar's recent appreciation; a growing, and less favorable, divergence between economic data and expectations in the rest of the world.
During most of 2017, markets were scrambling to catch up to indications of growth outside the US that were markedly more favorable than anticipated. As a result, the most widely followed measure of a trade-weighted dollar index depreciated by 10% last year. Capital flows into Europe and major emerging economies picked up, as investors sought to benefit from the expansion, while enjoying both higher yields and the possibility of capital gains from currency moves.
But, in recent months, measures of economic "surprises" have turned negative, as growth momentum has weakened in Europe and beyond. To cite one dramatic example, declining economic indicators caused the implied market pricing of an interest-rate hike ahead of the Bank of England's policy meeting this month to plummet from over 90%, or a near-certainty, to 20% in just a few weeks.
Now, there is less external capital chasing returns in Europe and the emerging economies, and some that was there has already flowed back home. So economic and financial factors can be expected to continue to fuel the appreciation of the US dollar. The only way to ease that upward pressure, and to mitigate spillovers, is with effective policy responses.
The good news is that there are sufficient tools to reduce the risk of dislocations. But there is a need for broader implementation within individual economies, and better coordination across borders.
To be sure, some may view the US dollar's appreciation as consistent with a longer-term rebalancing of the global economy. But, as Argentina's situation demonstrates, excessively sharp and sudden appreciation of such a systemically important currency risks unbalancing things elsewhere.
Emerging markets have long been particularly vulnerable to this phenomenon. In the run-up to the Asian financial crisis of the 1990s, many emerging economies kept their currencies rigidly pegged to the dollar, and governments tended to borrow heavily in dollars, despite generating most of their revenues in the domestic currency (what economists labeled "original sin").
As the dollar appreciated in international markets, these economies became less competitive and experienced sharp deteriorations in their current-account positions. Actual and potential capital outflows forced central banks to raise local interest rates, intensifying economic contractionary pressures and undermining the creditworthiness of the domestic corporate sector. Currency devaluation was not an easy option, either, as it would boost inflation and send the costs of servicing external debts soaring to prohibitively high levels.
Many developing countries now have flexible exchange rates, and, by shifting to domestic sources of borrowing, they have reduced the currency mismatches associated with their liabilities. Yet two vulnerabilities remain.
First, the recent extraordinary period of repressed volatility in financial markets, ultra-low interest rates, and dollar weakness unleashed another surge of capital flows to emerging countries, including "tourist dollars," which tend to flow right back out at the first sign of trouble. Second, empowered by exceptionally generous global financing conditions, a growing number of emerging-market corporates have resorted to external dollar borrowing, materially increasing their financial vulnerability to higher interest rates and adverse currency moves.
Externally driven changes in financial variables have thus become a source of serious risk, especially in countries, like Argentina, with a history of economic mismanagement, large current account deficits, other financial imbalances, and a habit of pursuing too many objectives with too few instruments. With the emerging-market economies still structurally subject to short-term risks of contagion, it is usually just a matter of time until a few countries' problems result in a tightening of financial conditions for the asset class as a whole.
Beyond challenging emerging markets' stability, a sudden and sharp appreciation of the US dollar – and, specifically, the losses in trade competitiveness that it causes – threatens to complicate already-delicate trade negotiations. In particular, efforts to modernize the North American Free Trade Agreement (NAFTA) and to establish fairer trade relations between the US and China could be put at risk.
Against this background, policymakers should be implementing measures that take pressure off foreign-exchange markets. This includes, first and foremost, pro-growth policies, particularly for Europe, which, despite recent economic gains, faces significant structural headwinds. Emerging economies, meanwhile, should focus on maintaining solid balance sheets, improving their understanding of market dynamics, and safeguarding policy credibility.
Country-level measures should be reinforced by better global policy coordination, especially to help avoid or break vicious cycles. The IMF, which may soon face more requests for financing, has an important role to play here. Using a bit of extra precaution now is obviously preferable to risking a mess that will need to be cleaned up later.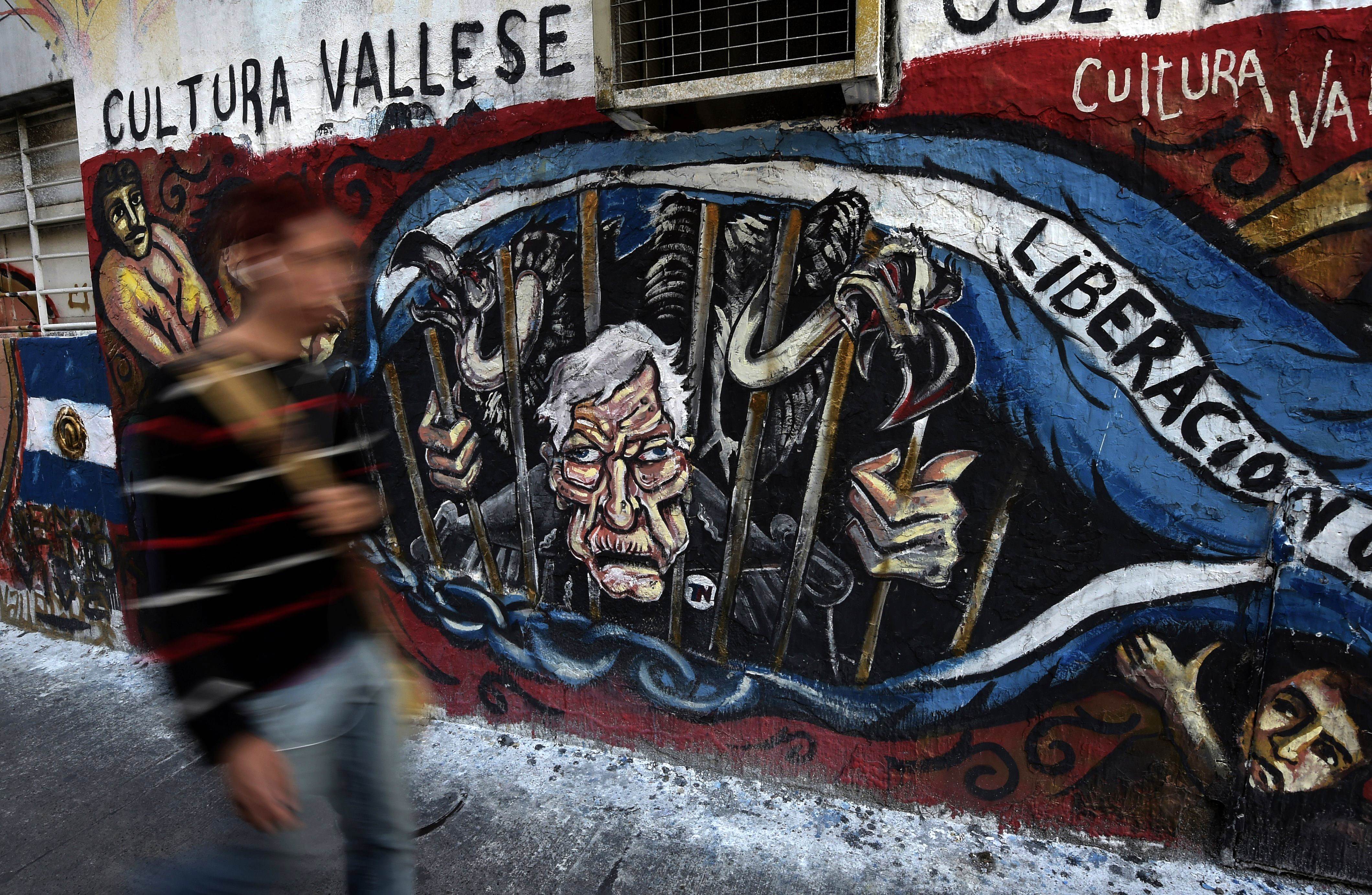 Argentina's Eternal Debt Problem
Argentina has emerged from nearly 15 years of the most litigious sovereign default in modern times, enabling the country to reenter the global financial system and build a more stable and prosperous future. It is an opportunity that Argentines must be careful not to squander.
CAMBRIDGE – Argentina recently emerged from nearly 15 years of the most litigious sovereign default in modern times, if not ever. Now it has the opportunity to reenter the global financial system and build a more stable and prosperous future. It is a chance that the country must be careful not to squander.
Argentina's long absence from international capital markets began in December 2001, when a deep economic crisis brought about the end of the decade-old Convertibility Plan (which fixed the Argentine peso to the US dollar) and ushered in what turned out to be a year-long banking holiday known as the Corralito.
By 2005, a resolution to the debt crisis appeared to be at hand. But a number of factors complicated negotiations. For one thing, the debts were enormous, amounting to over $100 billion (including accrued interest payments); indeed, Argentina's was the largest external default on record until Greece's recent restructuring. For another, the debt was highly complex, involving 152 types of bonds, six currencies, and eight jurisdictions.
But the biggest problem Argentina faced was creditors' unwillingness to accept the proposed debt exchange. With almost a quarter of holdout creditors refusing haircuts – a large share, compared to other sovereign-debt negotiations – Argentina's options were severely constrained. Unsurprisingly, another debt exchange was needed in 2010.
Then, in 2014, US Federal Court Judge Thomas P. Griesa decided in favor of the holdouts (largely so-called vulture funds), ruling that they had not received equal treatment and thus that Argentina could not make payments on its restructured debt until it paid the holdouts. This spurred a new wave of tense – and ultimately failed – negotiations with holdout creditors. On July 30, 2014, Argentina defaulted on its debt for the second time in 13 years.
Finally, last February, Griesa agreed to drop the injunctions, if Argentina repealed laws barring payment of its defaulted debt and paid off bondholders who settled by the end of that month. With the new government coming to terms with the holdouts, Argentina's time in default is coming to an end, and the country will soon be free – or so it would seem.
In fact, the endgame will not be simple. For starters, while it is not possible to measure precisely the economic and social costs of dealing with the holdouts, it is safe to say that they were substantial. And those costs are not entirely in the past; they will have future consequences, given that much of the new debt accrued in 2016 was actually refinanced old debt.
Moreover, with international creditors ready and willing to recommence lending to Argentina, it is critical that the country remain vigilant about taking on new external debt. The long and costly process that Argentina is now escaping should convince current and future governments of the need to be wary of the perils of external borrowing. And yet this is not even the first time that a bout of external borrowing has ended badly for the country.
It certainly won't be international creditors that impose limits on Argentina (at least for now). With fixed-income assets offering low and even negative nominal returns – 70% of advanced-economy debt now trades at negative nominal interest rates – and real returns even lower, Argentina's offerings, with US dollar returns that are 7% or higher, are very tempting.
From Argentina's perspective, renewed access to international capital markets was worth the cost of settling with the holdouts. For years, Argentina's government has been financing deficits with the printing press, resulting in high inflation, now above 30%. Conventional debt financing will provide a path to inflation stabilization. It will also enable Argentina to address the pent-up need – owing to the country's long external-financing hiatus – to upgrade basic infrastructure.
But, while Argentina's government clearly needs to borrow, it could go too far – not least because provincial governments are also eager to borrow. Apart from the central government, about half of Argentina's 24 provinces (counting Buenos Aires) are actively seeking to borrow abroad; some estimates suggest that imminent provincial borrowing could amount to another $5 billion of external debt.
This trend would be less worrisome if provincial finances were sound and growth prospects robust. That is not the case. Already, at least ten of Argentina's provinces face some kind of economic crisis. Given the key role that provincial excesses played in the crisis from which the country just escaped (a role similar to the one they played in the worst financial panic of the nineteenth century, the Baring Crisis of 1890), none of this should be taken lightly. As if Argentina's government did not face enough challenges already, it must also confront the unenviable task of restraining the provinces.
An old Argentine joke wryly observes that the problem with the country's debt is not that it is external, but that it is eternal. Because a key to breaking the boom-bust cycle lies in recognizing early the precariousness and fleeting nature of abundant finance, let us hope that the lessons of 2001-2015 are not forgotten. That means resisting the temptation to pile up a costly stock of high-yield debt.