Germany's Götterdämmerung
With the withdrawal of the Free Democrats from coalition talks, Chancellor Angela Merkel could be forced to form a minority government. That would not necessarily be a bad thing; in fact, a Merkel who can be called to account by the Bundestag may be the best alternative Germany has.
MUNICH – Germany is experiencing a political watershed. It is not just that the exit of the Free Democrats (FDP) from coalition talks has cast doubt on whether Chancellor Angela Merkel of the Christian Democratic Union (CDU) will remain in power. The FDP's departure from negotiations with the CDU, its Bavarian sister party the Christian Social Union (CSU), and the Greens marks the end of a willingness to forge stable coalition governments that has defined German politics since the last days of Konrad Adenauer's postwar chancellorship.
Of course, without the FDP's participation, Merkel could pursue a coalition government with the Social Democrats (SPD). But the decimated SPD says that it is determined to remain in opposition, in order to recover from its crushing defeat at the polls. Any other possible coalition is out of the question, because neither the far left nor the far-right Alternative für Deutschland (AfD) are seen as acceptable partners.
A minority government under Merkel, however, is conceivable. Given that President Frank-Walter Steinmeier has expressed his distaste for calling a new election, such a scenario could become likely if Merkel does not resign on her own. And even if there is a new election, the outcome would not be much different, unless SPD leader Martin Schulz steps down.
A minority government might be formed by the CDU and the CSU without the formal participation of other parties. A minority coalition that included the Greens would force the CSU to compromise on migration issues and climate policy, which would be unnecessary otherwise, given the inability of the SPD, Die Linke (The Left), and the Greens to block legislation. And Merkel herself will try to avoid a minority coalition with the FDP, in order to avoid becoming dependent on it. The FDP, for its part, would like to participate in such a government for exactly that reason. It would then be able to contain Merkel's red-green affinity.
A minority government, whatever its composition, would not necessarily be a bad thing. With the government seeking partners to enact legislation on an ad hoc basis, the Bundestag would finally become the site of genuine public debate once again. For too long, coalition partners have negotiated government decisions behind closed doors, with the Bundestag either rubber-stamping or vetoing the results.
Those who stand to gain the most from such a strengthening of parliament will be the small parties that otherwise have little chance of asserting their influence. Above all, the AfD, Germany's version of the French National Front, which emerged from nothing as Germany's third-largest party in the September election, will benefit from open debate. So far, the media have largely focused on discrediting the party. But a more proactive Bundestag would inevitably become a showcase for the AfD's arguments and rhetoric.
At the same time, a minority federal government's foreign policy would undoubtedly be weakened, and Merkel would find it difficult to play an active part in European politics. This would also mean, however, that Germany's European partners would struggle to force compromise upon the German government. This dynamic will be particularly important for France, given President Emmanuel Macron's goal of consolidating the eurozone by providing it with more attributes of statehood, and his desire to push ahead with a two-speed Europe comprising a eurozone and a large non-euro fringe consisting of northern and eastern EU countries.
A German minority government would have to hold lengthy debates with all of the Bundestag's parliamentary groups on every major decision before it could assent to Macron's proposals – or any other, for that matter. Effective opposition at home means that the government would no longer be able to acquiesce in the dead of night to various rescue operations for Germany's EU partners.
That's what happened in May 2010, when Merkel's government was forced by the French triumvirate of European Central Bank President Jean-Claude Trichet, IMF Managing Director Dominique Strauss-Kahn, and French President Nicolas Sarkozy to violate the Maastricht Treaty by establishing a rescue fund for Greece's foreign creditors, primarily French banks. Germany was also forced to compromise in 2012, when Merkel was pushed into agreeing to a banking union and the ECB's "outright monetary transactions" program, which effectively turned European government bonds into Eurobonds.
Likewise, kneejerk decisions by Merkel – such as her move to phase out nuclear power within a few months of the Fukushima accident in Japan, or to allow refugees to enter Germany from safe third countries – will now be impossible. That is welcome, because too often politicians, driven by the momentum of their own thoughts, make decisions that have serious adverse consequences in the long term.
With the nuclear phase-out, for example, Germany can now honor its commitments to combat climate change only by damaging, and perhaps losing, part of its industrial base. By admitting 1.5 million migrants in just two years, Germany has also placed a massive burden on its welfare state, inadvertently encouraged the Brexiteers, and rallied all of Eastern Europe against it.
It is too early to tell how the political uncertainty now confronting Germany and Europe will be resolved. But a Merkel who can be called to account by the Bundestag may be the best alternative Germany has.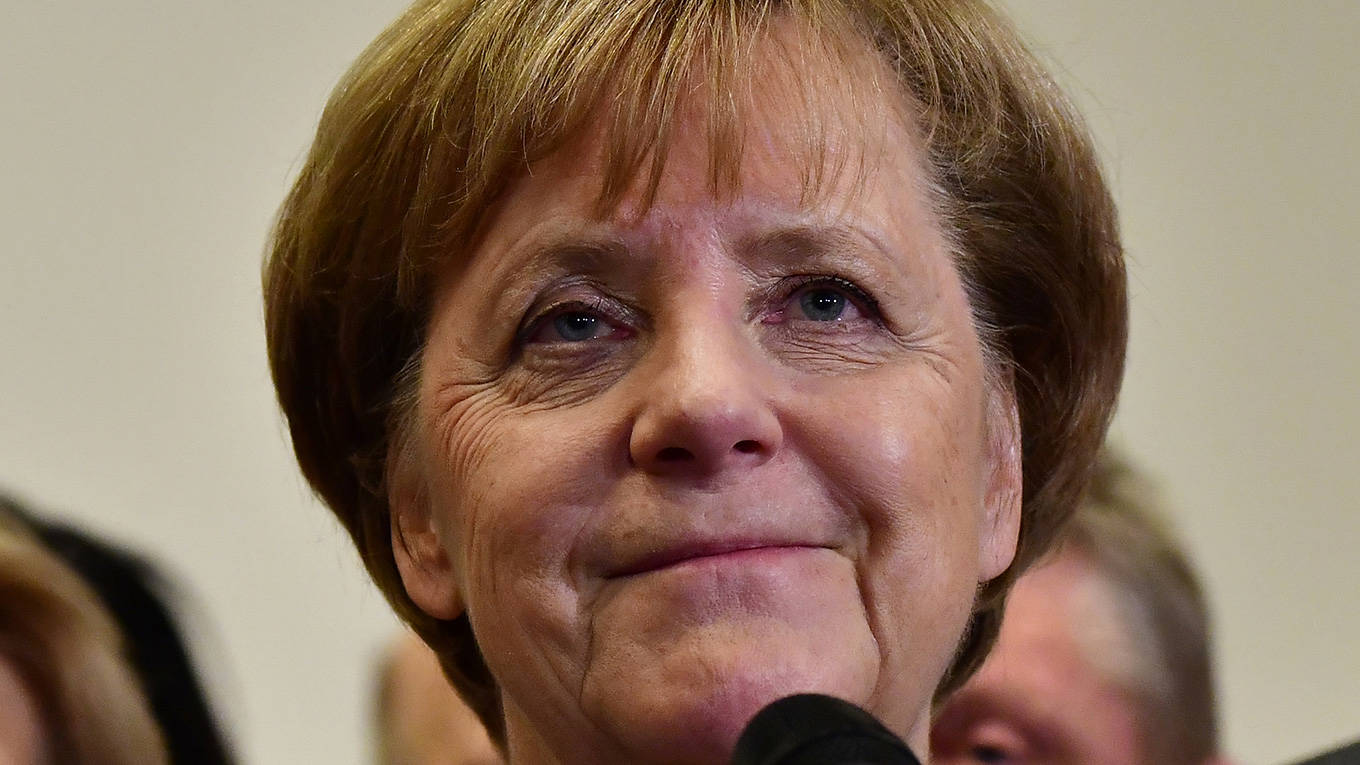 The Twilight of Angela Merkel
While Angela Merkel's departure may not be imminent, her power is leaching away. With Germany set to turn further inward as it struggles to form a new government – and possibly heads to another federal election next year – a hole has emerged at the heart of Europe, and France's president, Emmanuel Macron, will not be able to fill it alone.
BERLIN – Amid all the crises and upheavals that have battered the European Union over the past decade, one fixed point has been the stolid, stable government of German Chancellor Angela Merkel. But, following the collapse of talks to form a new coalition, Merkel suddenly seems mortal.
While Merkel's departure may not be imminent, her power is leaching away. And with Germany set to turn further inward as it struggles to form a new government – and possibly heads to another federal election next year – a hole has emerged at the heart of Europe, and France's bold young president, Emmanuel Macron, will not be able to fill it alone.
September's federal elections had already weakened Merkel. Support for her Christian Democratic Union (CDU) and its Bavarian sister party, the Christian Social Union (CSU), plunged to its lowest level since 1949. With the Social Democrats (SPD), her previous grand-coalition partners, opting for opposition after slumping to their worst postwar result, Merkel was forced to seek an uneasy three-party coalition with the Euroskeptic and liberal Free Democratic Party (FDP) and the Europhile and more interventionist Greens. Then, on Sunday night, FDP leader Christian Lindner stormed out of the coalition talks.
The way forward now is unclear. It seems unlikely that the FDP – which lost much popular support as a junior partner in a Merkel-led coalition between 2009 and 2013 – will rejoin the talks. While Merkel may offer the FDP further concessions, Lindner's language seemed to leave little room for that, and the Greens say they are unwilling to compromise further. It also seems improbable that the SPD – whose popularity also plummeted during a Merkel-led coalition over the past four years – will reconsider its decision to go into opposition. If it did, SPD leaders would surely demand Merkel's head.
Merkel may try to lead an unprecedented minority government with the Greens, but such an arrangement might not be stable or effective. The most likely outcome, therefore, seems to be a fresh election next year, in which the CDU may or may not be led by Merkel. But the decision to call an election is not hers to make. The Bundestag first needs to elect a Chancellor, which Merkel should be able to win in the third round of voting, when victory requires only a plurality. At that point, President Frank-Walter Steinmeier may call new elections if he thinks Merkel cannot lead a stable government.
It may be too soon to write Merkel's political obituary. She has not remained in office for 12 years without a knack for wrong-footing her opponents. But whatever happens, Merkel is gravely wounded and her days seem numbered. Any dim hope of using her fourth term to burnish her legacy is gone.
Merkel's passing would not be a disaster for Germany or Europe. The German economy is not as successful as many believe: workers have scarcely benefited from the country's export prowess, public investment is inadequate, and its manufacturing heartland, which specializes in incremental innovation, is ill-prepared for looming digital disruption. Under Merkel's watch, the economy has coasted, rather than addressing its mounting weaknesses.
Merkel also deserves a big share of the blame for the mess in which the EU finds itself. Throughout the eurozone crisis, in which Germany's position as creditor-in-chief thrust Merkel into the driver's seat, she did just enough to keep the show on the road but no more. She never tried to persuade Germans of their responsibility as an economic hegemon to fix the system fairly, in the interests of all.
Having dithered throughout the summer of 2015, expediency eventually led Merkel to play a much more positive role in the refugee crisis. Welcoming more than a million refugees was the right call. But her attempt to impose a pan-European solution failed, and she has now largely shifted the challenge of coping with asylum-seekers to Greece and Italy, relying on other countries' border walls and controls to prevent refugees from reaching Germany.
Merkel has also been right to keep her distance from US President Donald Trump and to defend the liberal values that he disdains. But that scarcely makes her "the leader of the free world." Germany remains a free rider on the European and international economic, political, and security order.
Nor was Merkel ever set to ride to the rescue of Britain's beleaguered prime minister, Theresa May, in the deadlocked Brexit negotiations. While Germany has a hefty trade surplus with the United Kingdom, the integrity of the EU's single market matters more to Merkel and German business than cutting a sweetheart deal with the UK.
But while Merkel herself may not be missed much, a power vacuum in Berlin is a blow for hopes to revive the EU. Merkel used to lament the weakness of Macron's predecessor, François Hollande; now the shoe is on the other foot. Macron's bold plans to reboot the European project are based on a renewed Franco-German partnership. Without a strong German counterpart willing to take the necessary political risks, he will struggle to advance his plans to reform the eurozone and pursue closer integration in migration, defense, and much else that is important to Germany itself.
If Macron is to make progress he will need to rely more on ad hoc alliances with other EU leaders. He may also need to double down on his ambitious plans to reshape European politics. Ultimately, though, the best he can hope for is that the interregnum in Berlin is relatively brief and that Merkel's successor is more bravely pro-European.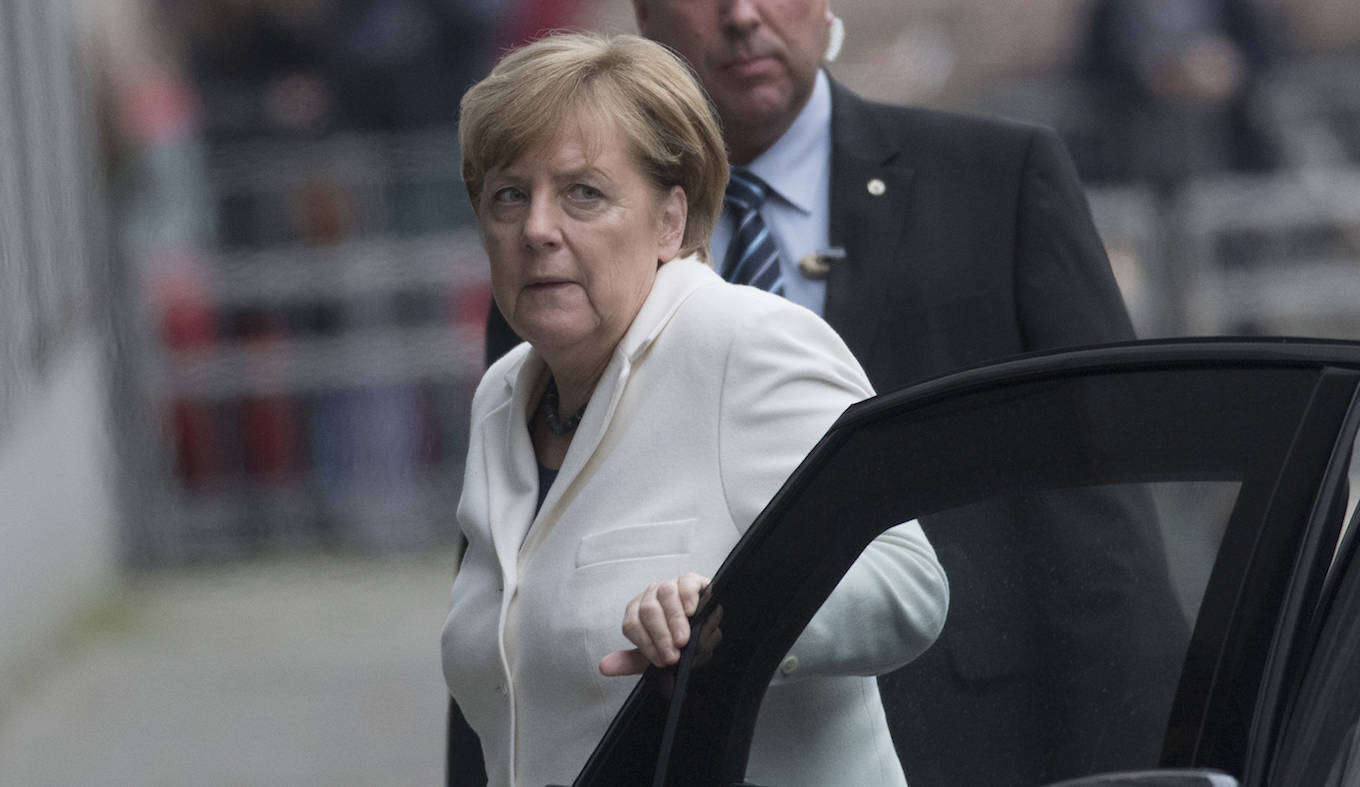 The Danger of a Post-German Europe
Whatever government eventually emerges in Germany following the collapse of the talks to form a new coalition probably won't be in a strong position to advance much-needed institutional reform of the European Union. The danger is that the EU will remaining in a holding pattern – an outcome that the bloc can ill afford.
MADRID – Over the last two centuries, the "German question" – how to contain a Germany whose dominance was buttressed by its commanding size, high productive capacity, and geographic position at the heart of Europe – has occasioned much worry and not a little warfare. Today, with the collapse of negotiations to form a new government coalition, the question has been turned on its head. European leaders worry that Germany is becoming incapable of assuming enough leadership to guide and champion Europe in a globalized world.
Since World War II, the solution to the original German question has been to ensconce the country in European institutions. From the Treaty of Rome, which established the European Economic Community, to the Maastricht Treaty, which created the European Union and the eurozone, Germany served as half of the critical Franco-German axis that lay at the core of the European project.
By the early 2000s, Germany had overcome the challenges of reunification, and was in a position to assert even more influence on Europe. Yet France was not so certain about further integration, reflected in its 2005 vote against the proposed European constitution. With that, the era of German ascendancy began.
It was Germany that pushed the EU's "fifth enlargement" – the simultaneous accession of ten Central and East European countries, which occupied Europe from 2004 to 2008. But it was the global financial crisis that really solidified Germany's position as Europe's leader. The European Council led the response, and German Chancellor Angela Merkel was clearly the one calling the shots.
In the ensuing years, as Germany became increasingly dominant, French leadership continued to fade. Other influential powers in Europe have also retreated from the continent: not only did the United Kingdom vote to leave the EU altogether; the United States, which had long underpinned the Pax Americana that was so crucial to Europe, also turned its attention away from the region. The unambiguous result was to shift Europe's center of gravity firmly to Berlin.
Meanwhile, crises have proliferated, with Germany leading the responses to all of them. Beyond the financial crisis, Europe has faced a severe migration crisis and a security crisis, rooted in Russian revanchism. But Merkel's leadership has not always been celebrated, particularly in the context of the migration crisis. On the contrary, it has fueled frustration in economically challenged southern Europe, in the geographically vulnerable Eastern Europe, and in Germany itself.
The latter trend, in particular, has been complicating Germany's role in Europe. For the last 18 months or so, Germany's leadership has become increasingly inward-looking, largely owing to the federal election in September. As a result, fundamental questions about the EU's future – concerning the Brexit negotiations, migration policy, defense cooperation, the creation of a banking union, and, perhaps most important, reform of European institutions – were largely put on hold.
The idea was that once Merkel had secured her fourth mandate, she could finally roll up her sleeves and push through the institutional reforms that the EU so badly needs. But, two months after the election, Europe is still waiting.
While Merkel did secure a fourth mandate, it was not nearly as strong as expected. So her Christian Democratic Union and its sister party, the Bavarian Christian Social Union, were forced into protracted coalition talks with the pro-business Free Democrats and the Greens – each of which brings a different agenda and vision of Europe to the table.
Even in the best-case scenario, the presumptive coalition seemed poised to maintain the narrow, play-it-safe approach that has prevailed for almost two years. But things are worse than that: the coalition talks have collapsed, priming Germany and Europe for an extended period of uncertainty. In the absence of a true emergency that will galvanize German action, the EU faces the very real prospect of remaining in a holding pattern – an outcome that the struggling bloc can ill afford.
To be sure, Emmanuel Macron's surprise election as France's president has rained hope that a revived Franco-German axis could infuse the listless European project with much-needed élan. But, while Macron is saying all the right things and has vision, France cannot advance a bold vision for Europe on its own, especially as it also pursues vital domestic reforms. Germany remains the European partner sine qua non.
The EU is nothing without Germany. That is why Europe cannot afford simply to wait around, hoping that Germany will suddenly decide to resume leadership. Instead, it must tackle the German question head-on, just as it did after WWII, by working actively to re-anchor the country in the European project.
Yet, in the meantime, the EU must make even more fundamental changes. By the time a new German government is in place, the EU will be preparing for the June 2019 European parliamentary elections and the selection of a new European Commission. This will kick the can even further down the road. Unless the EU changes its approach, it will be doomed simply to hold its breath from one election to the next. A perpetual campaign is no way to build a better future.