Can Mike Pompeo Save US Foreign Policy?
After more than a year of struggling to engage constructively with US President Donald Trump's administration, the world should start thinking realistically, instead of hopefully. Mike Pompeo's takeover as Secretary of State could provide an ideal opportunity to do just that.
MADRID – Rex Tillerson's tenure as US Secretary of State was one of the shortest, most turbulent, and most ineffectual in the history of that illustrious post. Not only did he gut the State Department; he was also out of the loop in President Donald Trump's administration. Will his replacement – outgoing CIA Director Mike Pompeo, an "America First" true believer who has Trump's ear – fare any better?
Tillerson's departure comes at a time when Trump seems to be seeking to separate himself from a national security team that has often acted as check on the president's worst instincts, at times even ignoring his more impulsive declarations. That effort is exemplified by the recent appointment of firebrand John Bolton to replace the embattled H.R. McMaster as National Security Adviser.
This new phase carries significant risks; the selection of Bolton, in particular, has raised fears that the US may be headed for a destabilizing conflict. But it may also amount to an opportunity for a kind of reset: with a secretary of state who is unlikely to say what the international community wants to hear, a more open and candid dialogue might be possible, opening the way for realistic, mutually beneficial action.
This does not mean that the international community – or, more specifically, America's allies in Europe – should expect the Trump administration suddenly to act more like previous US administrations, say, by reversing its efforts to undermine free trade. On the contrary, paeans to the rules-based international order or the transatlantic community will continue to get us nowhere.
But there are three areas where a Trump-approved transactional approach can produce agreement that serves US interests, while stabilizing the broader international community. The first relates to Russia – not questions about its role in the 2016 US presidential election, but rather efforts to rein in Vladimir Putin's foreign policy.
Since at least 2008, Putin has relished playing the role of international spoiler. But, in recent months, an emboldened Russia has taken its destabilization tactics to a new level, exemplified by Russian mercenaries' direct attacks against American forces in Syria, Putin's rollout of nuclear-powered cruise missiles, and the attempted murder of a former Russian spy in the United Kingdom. The Trump administration has also accused Russia of mounting cyber attacks that would have enabled it to sabotage American and European nuclear power plants and water and electric systems at will.
Russia may be too weak to offer real global leadership, but it remains influential enough to do serious damage. Impelling it to play a more positive and responsible international role is thus in everyone's interest. Now is the time for Trump to make good on his campaign promise to build a more constructive relationship with Russia.
It is already clear that sanctions alone do not work. And kowtowing to Putin or tiptoeing around his transgressions seems only to embolden him. What is needed is a more precise mix of carrots and sticks. Tillerson failed to strike the right balance, but perhaps Pompeo, with his direct line to the White House, can do better.
The second area where progress can be made is nuclear non-proliferation. Here, the main focus will be North Korea. Trump and Kim Jong-un have already publicly declared their willingness to engage in face-to-face talks, though it is not clear how the situation will develop. In any case, action on North Korea should be just one part of a broader effort to advance non-proliferation, which could help Trump to redefine a presidency that has so far been marked largely by chaos and conflict.
To this end, Trump could carefully apply his "North Korea model" – a combination of saber-rattling and bluster to force a diplomatic initiative – to Iran. On this front, Bolton's appointment might even help, as it lends added credibility to the threat of the use force, which is required to make such an approach work.
Pompeo shares Trump's disdain for the 2015 Iran nuclear deal, which he argues does not go nearly far enough to rein in the country's behavior. But that deal, known as the Joint Comprehensive Plan of Action (JCPOA), was never intended to stand alone; rather, it was supposed to be the first step toward addressing Iran's aggressive behavior in other areas.
Far from dismantling the JCPOA, as Trump has often threatened to do, he and Pompeo should build on it, tying it to additional initiatives that cover Iran's behavior more generally. Such an effort would attract support from much of the rest of the international community, including America's European allies, as well as Israel, which views Iran as an existential threat. All major global players would breathe easier knowing that the JCPOA was safe.
Even Russia, which now faces the prospect of an uncomfortable coexistence with Iran's Revolutionary Guards in Syria, would have plenty of reason to support a comprehensive containment strategy, tied to the JCPOA. For Trump, such a strategy would amount to a significant foreign-policy success, seemingly vindicating his "madman" approach to diplomacy.
Pompeo should also focus his attention on reversing the damage Tillerson did to the State Department. That institution, with its global reach and diplomatic competence, has long acted as a critical lever of American power in the world. Yet, today, it is a shadow of its former self.
During Tillerson's tenure, the State Department lost four of its five "four-star" or career ambassadors, while failing to fill many key positions, including the assistant secretaries of state for African, Near Eastern, and South and Central Asian affairs. Add to that a weakened mandate and flagging morale, and the department has lately seemed to be fading into irrelevance.
Pompeo can stop the rot, revitalizing the State Department's role in US foreign policy. This would be good for the Trump administration, which needs support in dealing with international challenges. And it would be good for the rest of the world, which would benefit from the stability and direction the State Department provides (even when we do not agree with US policy).
After more than a year of struggling to engage constructively with the Trump administration, the world should start thinking realistically, instead of hopefully. Pompeo is close enough to Trump that he may have the power to make real changes. We must do everything in our power to ensure that those changes are for the better.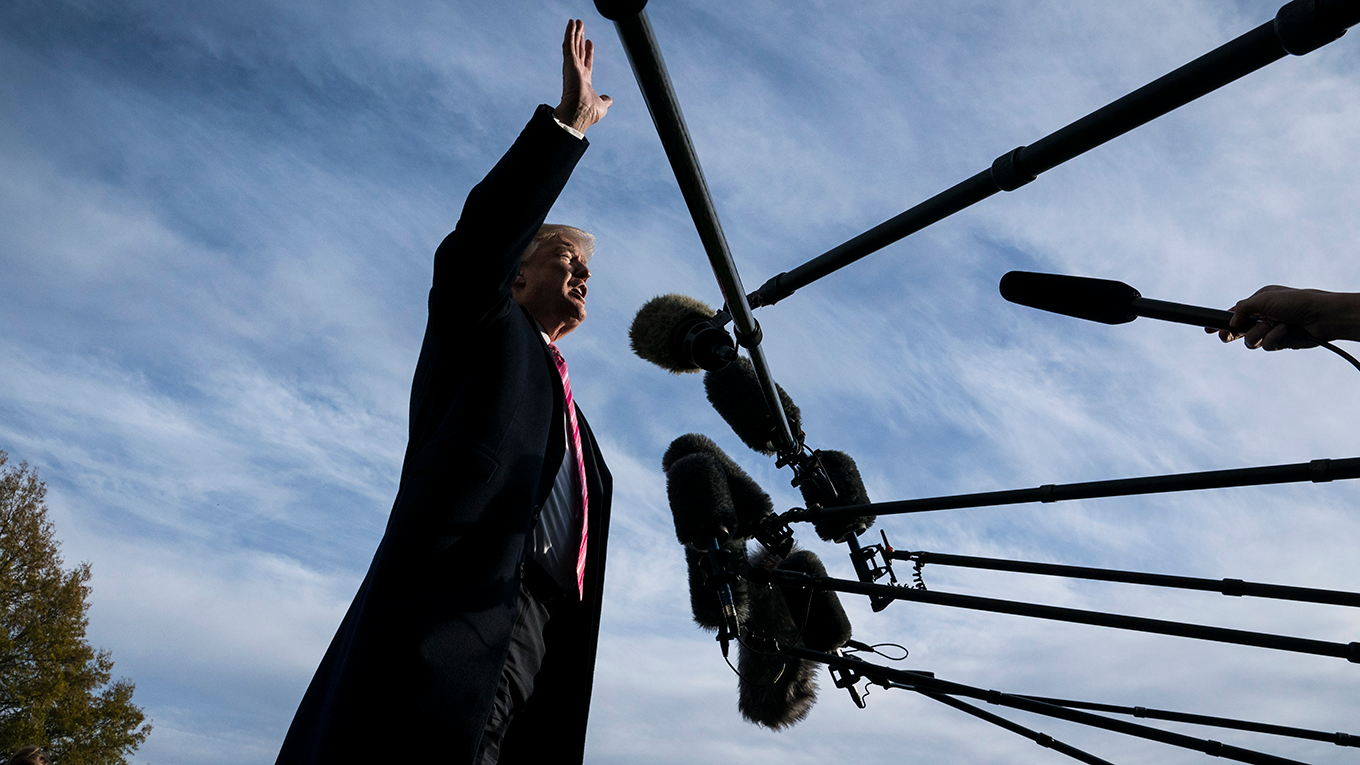 Donald Trump Thought
Xi Jinping Thought has now been enshrined in the charter of the Communist Party of China, making Xi more powerful than any leader since Mao. If Donald Trump's own eponymous ideology were entrenched similarly in the US Constitution, what would it require of future American leaders?
LONDON – After US President Donald Trump's recent visit to China, it can only be a matter of time before right-wing media outlets like Breitbart News and Fox News suggest that he should take a page from President Xi Jinping's playbook, despite the overwhelmingly Leninist nature of its contents.
At last month's 19th National Congress of the Communist Party of China, Xi was effectively anointed his country's supreme leader. By enshrining so-called Xi Jinping Thought in the CPC charter, Party members established Xi alongside the People's Republic's two historical giants, Mao Zedong and Deng Xiaoping – the only other Chinese leaders with officially recognized eponymous ideologies.
The content of Xi's intellectual contribution to Marxist-Leninism further entrenches his position. Light on Marxism and heavy on Leninism, Xi Jinping Thought merges central control with nationalism. And it firmly establishes Xi as his country's most powerful leader since Mao, enabling him, to paraphrase Trump, to "make China great again."
Trump can only envy Xi. After all, changing the CPC charter is straightforward: Anyone who dares to disagree openly with a proposed amendment can look forward to a visit from the Party's anti-corruption police. Changing the US Constitution is not so simple.
But just consider the possibility: Amend the US constitution, as has happened 27 times, to include "Donald Trump Thought," and fire up the masses, yet again, with the hope of "America First."
Donald Trump Thought is easy to understand and requires little intellectual strain to master. First, be nice to countries where there is, or could be, a Trump Tower or other family franchise. Be particularly friendly to countries that roll out a long red carpet – or, better yet, a golden welcome mat – when Trump stops by.
Don't worry if the country in question is a democracy or a dictatorship. Actually, a country may be a better friend – to Trump, if not the US – if it is run by a "tough guy" who locks up (or worse) critics and opponents. Democracies require leaders to answer too many questions, jump through too many hoops, and face too much resistance.
The second tenet of Donald Trump Thought provides a way to circumvent these inconveniences at home: Any news the leader doesn't like is fake news. Reality is whatever makes the leader look good.
This tenet dictates the following imperative: Keep every idea so simple that it can be expressed in less than 280 characters, tweeted from the sofa, Fox News blaring. These ideas should appeal to the electorate's most atavistic urges. Their defining message should be "blood and soil."
Hostility toward previous US presidents is a must as well. By definition, anything Barack Obama said or did was wrong. Trump need not acknowledge that his predecessor saved the US economy from the depths of depression; he can simply take credit for the results, including rising job creation and asset prices.
Donald Trump Thought takes aim at two of Obama's signature achievements: the 2010 Affordable Care Act ("Obamacare") and the 2015 Iran nuclear deal. But repealing Obamacare has proved much harder than Trump expected. It would be a lot easier if only Trump could find something to replace it that would not leave poor and sick people – including his own constituents – much worse off.
As for the nuclear deal, Trump has moved beyond demonizing Iran publicly to decertifying the agreement, even though Iran has kept up its end of the bargain. According to Donald Trump Thought, it doesn't matter if that decision intensifies the Sunni-Shia clash in the Middle East. Nor should a Trumpian thinker care if America's closest democratic allies – in this case, the Europeans – disagree; on the contrary, European support for the agreement with Iran is yet another reason to scrap it.
Trump's creed includes three more key principles. First, trade surpluses with other countries are important – so important that it does not matter if the increased US exports mentioned in press releases after foreign visits are real or virtual. The key is to be able to announce and even sign deals that sound big – the more billions in the boasts, the better. (Questions about how to execute this requirement should be directed to China, where phantom deals for gullible foreigners are a diplomatic specialty.)
Second, evidence and facts are no basis for policy. A Trumpian thinker diligently ignores all the mumbo jumbo about climate change. Let the winds blow, the storms rage, the rain pour, the sea levels rise, and the air pollution kill, while denying that it could possibly have any relationship to humans greenhouse-gas emissions. If scientists offer evidence to the contrary, call it a hoax, concocted to weaken America. Above all, accept no limitations on coal production and hold the oil industry's interests close to your heart at all times.
Finally, believe whom you want to believe – even if that means trusting Russian President Vladimir Putin, the ex-KGB man, over America's own security and intelligence agencies. The closer Special Counsel Robert Mueller and his team of investigators get to the truth about Russia's interference in the 2016 election, the more you must insist that Putin "means" what he says. This can also be applied in the United Kingdom, where evidence is mounting that Russian money and social media activities played a role in securing victory for the Brexiteers in June 2016.
In Donald Trump Thought, Putin is both a prophet and a patron saint. Putin, like Trump, is a warrior for national greatness against the evil forces of multilateralism and cultural pluralism. And, like Trump, he knows who his friends are.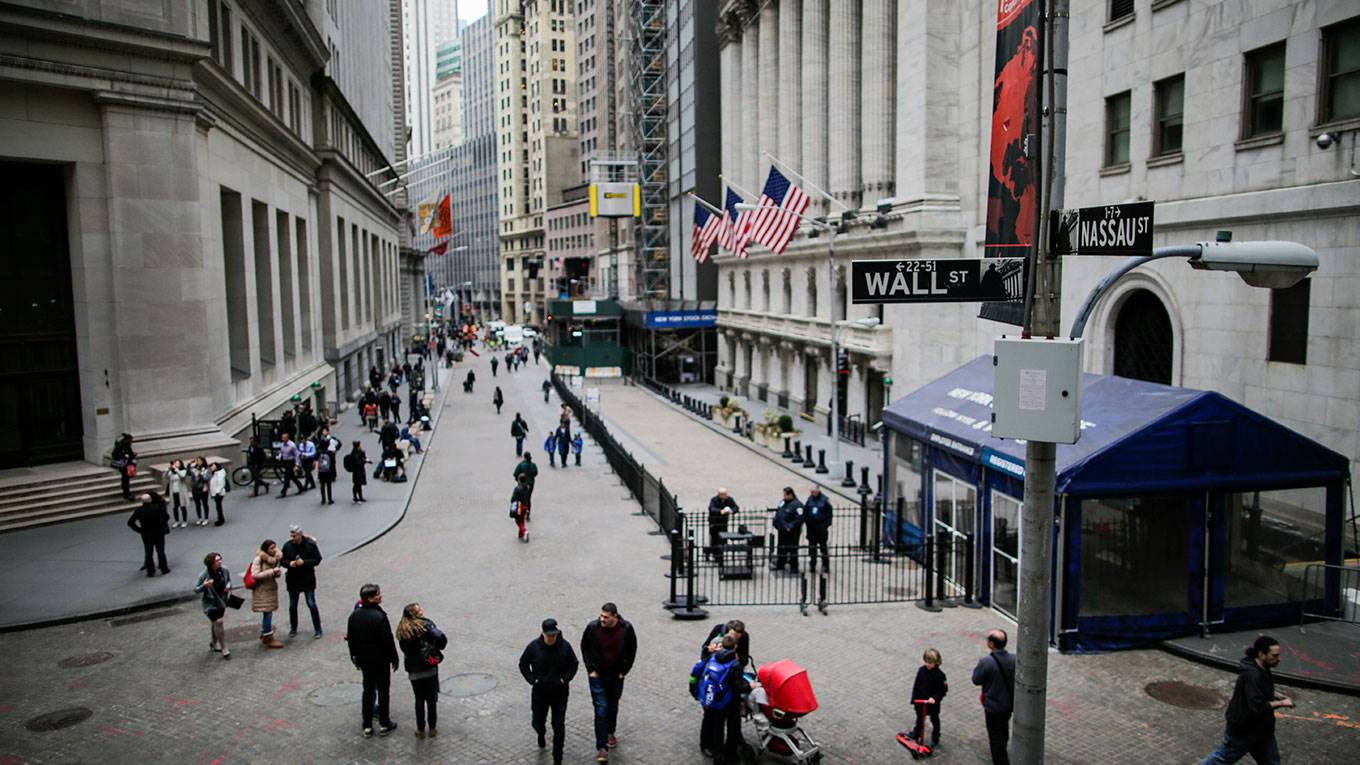 Trump's Tax on America
After a year of serving as a useful idiot for congressional Republicans and their wealthy donors to push through tax cuts and deregulation, US President Donald Trump is now following through on his protectionist promises. Sooner or later, Republicans might realize that inept kleptocracy is not the best form of government after all.
BERKELEY – Mitch McConnell, the US Senate's Republican Majority Leader, recently proclaimed that "2017 was the best year for conservatives in the 30 years that I've been here," not least because President Donald Trump's administration "has turned out to be … very solid, conservative, right of center, pro-business."
One would undoubtedly hear Republican donors express similar sentiments over their shrimp hors d'oeuvres. After all, the Trump administration has rolled back environmental regulations and cut taxes for the rich. What's not to like?
Sure, Trump and his family are aspiring kleptocrats. But that means they are against the government taking "their" wealth. They are natural allies for those who think that America's income and wealth gap could stand to be even wider than it already is.
And never mind that the Trump administration is utterly inept, or that last year's tax legislation was the most poorly drafted bill in living memory. Trump's cluelessness, if anything, affords congressional Republicans even more opportunities to create legislative loopholes and ensure preferential treatment for their donors. It would seem that for the Republican Party, an incompetent, erratic kleptocracy might just be the best form of government.
Or at least it was until March 1, 2018, the day Trump signaled his intention to impose across-the-board import tariffs of 25% on steel and 10% on aluminum. That decision, notes Pat Roberts, a Republican senator from Kansas, "is not going to go down well in farm country."
As Roberts points out, Trump's move toward protectionism this year is at odds with his earlier policy achievements. "We have a tax reform package that's bringing a lot of benefits to the business community," Roberts told the Kansas City Star, "and this is a policy move that is contrary to that." His worry now is that Trump will pursue "a trade policy that will basically result in all the benefits of the tax reform being taken away by higher manufacturing costs being passed on to consumers."
He's right. In the end, American consumers will pay for Trump's tariffs. Such broad protectionist measures will affect every sector of US manufacturing in one way or another, and manufacturers certainly will not eat the full costs of higher-priced steel and aluminum inputs. At the same time, other countries will introduce tariffs of their own against US exports. The European Union, for example, is now planning to slap tariffs on such American staples as Harley-Davidson motorcycles, bourbon whiskey, and Levi's jeans.
So, Trump has essentially proposed a new tax on US consumers and export industries, the costs of which will be borne largely by his own supporters in the American heartland and Rust Belt. Moreover, Trump seems to have arrived at his decision almost out of the blue. Stock markets were caught off guard, and immediately fell by around 1.5%. And according to the Kansas City Star report, "[Roberts] and other Republican senators received no formal heads-up from the White House."
And yet the Republicans have been so cowed by Trump that the best response Paul Ryan, the speaker of the House of Representatives, could muster was that he "is hoping the president will consider the unintended consequences of this idea and look at other approaches before moving forward."
It turns out that Trump's decision was taken against the advice – indeed, over the objections – of not just his chief economic adviser, Gary Cohn, but also his national security adviser, General H.R. McMaster, his treasury secretary, Steven Mnuchin, and his defense secretary, James Mattis.
On the other hand, Secretary of Commerce Wilbur Ross apparently favors the tariffs. But it is not at all clear why. The Department of Commerce itself surely recognizes that more Americans benefit from lower steel and aluminum prices than from higher prices.
Another supporter of the tariffs is Peter Navarro, who was recently promoted to Director of Trade and Manufacturing Policy and Director of the White House National Trade Council. That comes as no surprise. Navarro has written a number of alarmist books about America's trade relationship with China, including one titled Death by China. Nevertheless, Navarro has not yet been able to explain how creating a larger domestic steel industry through tariffs will yield a net benefit for the US economy.
A final key supporter of the tariffs is US Trade Representative Robert Lighthizer, who formerly worked as a lawyer for the steel industry. As with Ross, it is not entirely clear what Lighthizer is thinking. He has to know that Trump's tariffs will have little to no chance of boosting the US steel and aluminum industries without also imposing substantial costs on the economy. Doesn't he realize that his own reputation will ultimately depend on whether the administration has a successful trade policy or an obviously stupid one?
Now that Trump has set a match to the global trading system, one wonders if America's plutocrats and their congressional lapdogs will soon realize that a bungling government chained to the unpredictable whim of a labile president is not, in fact, ideal for sustaining and creating wealth. In a kleptocracy, predators often discover that they are the prey.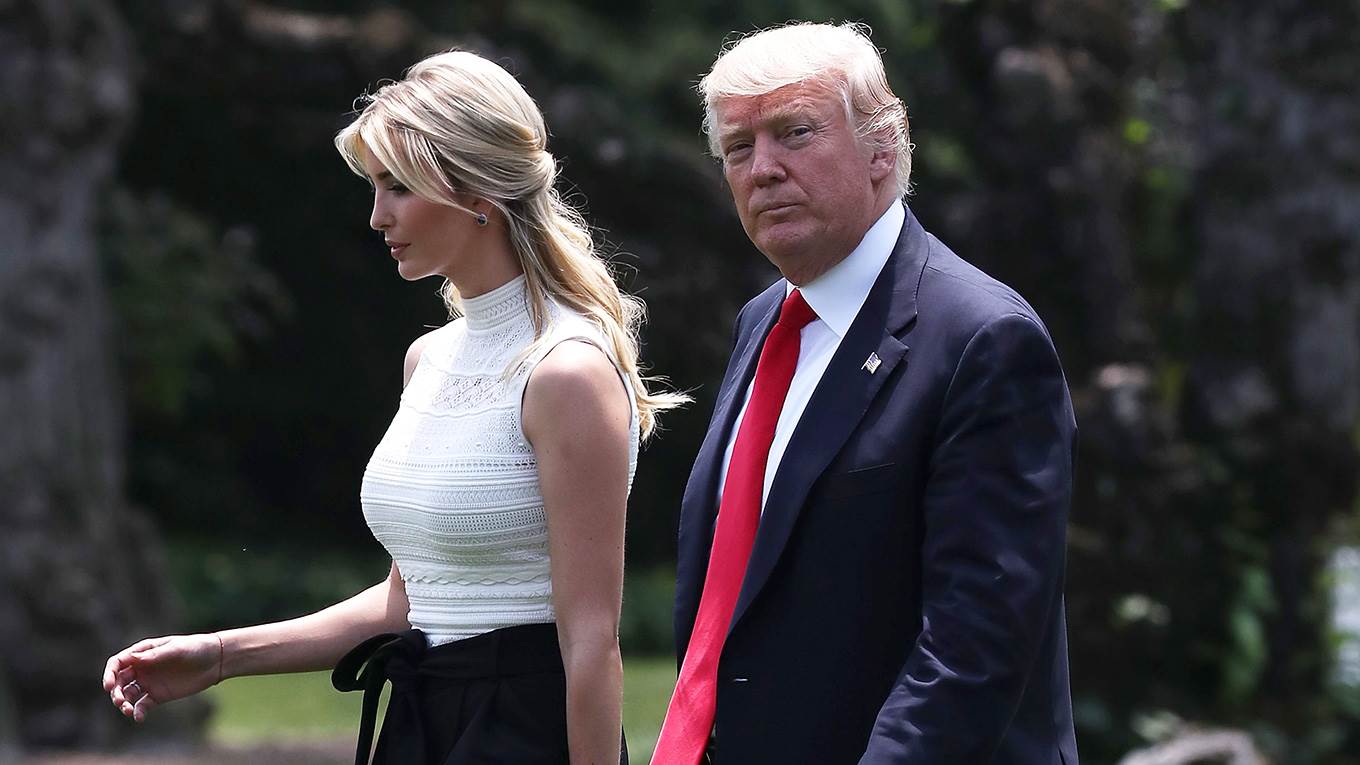 Donald Trump, CEO
Donald Trump fancies himself America's CEO; indeed, he won the presidency partly because he pitched himself as a successful business tycoon. So he should be held to the same standard as a CEO of a large public multinational company.
BERLIN – Suppose that a company's board is seeking a new CEO. After an agonizingly long search, its members decide to go with a newcomer to the industry, claiming that the candidate will make the firm the market leader again. And, indeed, the new CEO shows up with big plans, spending the first six months dismantling and castigating past policies and practices, sometimes without rhyme or reason.
The CEO hires "yes men," perhaps old colleagues, friends, or even relatives. Possessing as little experience as the CEO and plenty of incentive to curry favor, they do not offer sound counsel. Even if they did, the CEO wouldn't take their advice. Add to that a lack of transparency, together with apparent violations of business ethics and basic leadership principles, and the CEO's credibility quickly wanes.
The company's skilled and experienced executives soon become frustrated with the new guard, and leave within a few months. This flight fuels a broader sense of fear and uncertainty among everyone from investors to employees, which is reinforced as it becomes apparent that the CEO isn't fulfilling promises made during the interview process.
Within six months, the company is in disarray. It becomes clear that the CEO was hired on the basis of nothing more than bluster. At that point, the board would be expected to step up and censure, if not fire, the failed CEO. If they do not move quickly enough, there is a broad cohort of whistleblowers, unions, consumer advocates, and others to give them the needed push, serving as a system of checks and balances.
Trump fancies himself America's CEO; indeed, he won the presidency partly because he pitched himself as a successful business tycoon. So he should be held to the same standard as a CEO of a large public multinational company – a standard that is going up, owing to increased scrutiny of corporate governance practices (despite Trump's deregulation efforts).
So far, though, that standard is not being applied. In his first six months as president, Trump has wrought far more damage than any single CEO could. He has seemingly breached every norm of his office. He has faced a constant stream of scandalous revelations regarding his inner circle's ties with Russia. And he has produced no major legislative achievements.
In fact, every week, it seems, some new development emerges that, alone or in concert with the rest, would get a CEO fired. For example, if any CEO walked into a meeting as ill-informed and poorly briefed as Trump often is, breezily spouting empty superlatives and faulty information, they would have quickly lost respect outside the company and support within it. Just ask Elizabeth Holmes of Theranos, who attempted to build her blood-testing company on hot air and ended up losing all credibility.
In business, the emperor is quickly told the truth about his new clothes – unless, that is, it is a family business of the sort that Trump ran and frequently bankrupted. The Trump administration is just such a "business," which means that its senior employees have no alternative but to resign in the face poor (or even law-defying) management. White House press secretary Sean Spicer was the first to throw in the towel – after barely six months on the job. He won't be the last.
Moreover, the old boys' club is giving way to an environment of greater accountability in business. Gone are the days when CEOs could disrespect female colleagues and contacts with impunity. Yet, as with the appalling comments he made before becoming president, Trump has recently gotten away with insulting an Irish reporter (by interrupting a call with Ireland's prime minister to discuss her appearance) and the wife of France's president, on whose physique he commented.
Such comments are not just profoundly inappropriate; they also demonstrate incredibly poor judgment. In the business world, a pattern like this would be noted, and eventually the company would be forced to take action. If the CEO of American Apparel couldn't get away with such harassment, why should the president of the United States?
Likewise, why should Trump be able to play fast and loose with people's health and wellbeing, attempting to bully his own colleagues in Congress to agree to a health-care bill that would take away coverage from millions? When Martin Shkreli, the former CEO of Turing Pharmaceuticals, hiked the price of the toxoplasmosis drug Daraprim – a lifesaving treatment for AIDS patients – from $13.50 per tablet to $750, his reputation tanked. He resigned in the wake of allegations that he appropriated company funds for personal use at previous companies where he worked. Shkreli now spends many of his days in court.
By contrast, Trump remains safe in his position as president, partly owing to the seemingly bottomless loyalty of many of his supporters. During the campaign, he proclaimed that even if he stood in the middle of Manhattan's Fifth Avenue and shot somebody, he wouldn't lose any voters. And, for once, his claim wasn't mere bluster: a recent poll indicated that 45% of Trump voters would still support him if he shot someone.
But Trump's overall approval rating has fallen substantially, reaching lows that only two previous presidents have touched in the first six months in office. That means that there is a more fundamental problem at play: America's system of checks and balances has so far failed to work as effectively as the US – and the world – needs it to.
Corporate governance is becoming stricter, based on a growing recognition of companies' responsibility to ensure safe working environments, bar child labor, prevent environmental destruction, and end other damaging practices. Political governance should move in the same direction.
Trump is proud to be a businessman. So let's treat him like one and part company.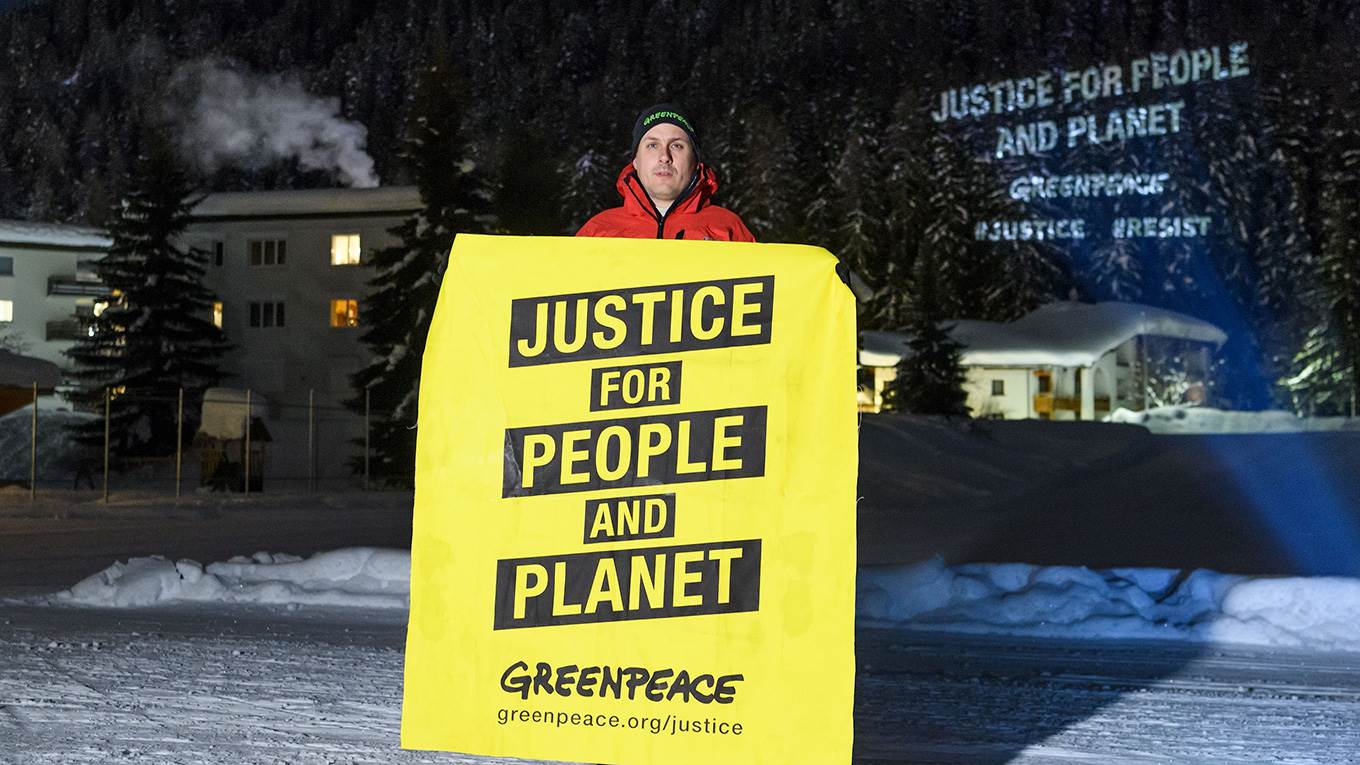 Post-Davos Depression
The CEOs of Davos were euphoric this year about the return to growth, strong profits, and soaring executive compensation. Economists reminded them that this growth is not sustainable, and has never been inclusive; but in a world where greed is always good, such arguments have little impact.
DAVOS – I've been attending the World Economic Forum's annual conference in Davos, Switzerland – where the so-called global elite convenes to discuss the world's problems – since 1995. Never have I come away more dispirited than I have this year.
The world is plagued by almost intractable problems. Inequality is surging, especially in the advanced economies. The digital revolution, despite its potential, also carries serious risks for privacy, security, jobs, and democracy – challenges that are compounded by the rising monopoly power of a few American and Chinese data giants, including Facebook and Google. Climate change amounts to an existential threat to the entire global economy as we know it.
Perhaps more disheartening than such problems, however, are the responses. To be sure, here at Davos, CEOs from around the world begin most of their speeches by affirming the importance of values. Their activities, they proclaim, are aimed not just at maximizing profits for shareholders, but also at creating a better future for their workers, the communities in which they work, and the world more generally. They may even pay lip service to the risks posed by climate change and inequality.
But, by the end of their speeches this year, any remaining illusion about the values motivating Davos CEOs was shattered. The risk that these CEOs seemed most concerned about is the populist backlash against the kind of globalization that they have shaped – and from which they have benefited immensely.
Not surprisingly, these economic elites barely grasp the extent to which this system has failed large swaths of the population in Europe and the United States, leaving most households' real incomes stagnant and causing labor's share of income to decline substantially. In the US, life expectancy has declined for the second year in a row; among those with only a high school education, the decline has been underway for much longer.
Not one of the US CEOs whose speech I heard (or heard about) mentioned the bigotry, misogyny, or racism of US President Donald Trump, who was present at the event. Not one mentioned the relentless stream of ignorant statements, outright lies, and impetuous actions that have eroded the standing of the US president – and thus of the US – in the world. None mentioned the abandonment of systems for ascertaining truth, and of truth itself.
Indeed, none of America's corporate titans mentioned the administration's reductions in funding for science, so important for strengthening the US economy's comparative advantage and supporting gains in Americans' standard of living. None mentioned the Trump administration's rejection of international institutions, either, or the attacks on the domestic media and judiciary – which amounts to an assault on the system of checks and balances that underpins US democracy.
No, the CEOs at Davos were licking their lips at the tax legislation that Trump and congressional Republicans recently pushed through, which will deliver hundreds of billions of dollars to large corporations and the wealthy people who own and run them – people like Trump himself. They are unperturbed by the fact that the same legislation will, when it is fully implemented, lead to an increase in taxes for the majority of the middle class – a group whose fortunes have been in decline for the last 30 years or so.
Even in their narrowly materialistic world, where growth matters above all else, the Trump tax legislation should not be celebrated. After all, it lowers taxes on real-estate speculation – an activity that has produced sustainable prosperity nowhere, but has contributed to rising inequality everywhere.
The legislation also imposes a tax on universities like Harvard and Princeton – sources of numerous important ideas and innovations – and will lead to lower local-level public expenditure in parts of the country that have thrived, precisely because they have made public investments in education and infrastructure. The Trump administration is clearly willing to ignore the obvious fact that, in the twenty-first century, success actually demands more investment in education.
For the CEOs of Davos, it seems that tax cuts for the rich and their corporations, along with deregulation, is the answer to every country's problems. Trickle-down economics, they claim, will ensure that, ultimately, the entire population benefits economically. And the CEOs' good hearts are apparently all that is needed to ensure that the environment is protected, even without relevant regulations.
Yet the lessons of history are clear. Trickle-down economics doesn't work. And one of the key reasons why our environment is in such a precarious condition is that corporations have not, on their own, lived up to their social responsibilities. Without effective regulations and a real price to pay for polluting, there is no reason whatsoever to believe that they will behave differently than they have.
The Davos CEOs were euphoric about the return to growth, about their soaring profits and compensation. Economists reminded them that this growth is not sustainable, and has never been inclusive. But such arguments have little impact in a world where materialism is king.
So forget the platitudes about values that CEOs recite in the opening paragraphs of their speeches. They may lack the candor of Michael Douglas's character in the 1987 movie Wall Street, but the message hasn't changed: "Greed is good." What depresses me is that, though the message is obviously false, so many in power believe it to be true.